Church of Panagia tis Asinou or Panagia Forviotissa
It is included in the list of UNESCO World Heritage Sites
The church of Panagia Forviotissa is widely known as Panagia Asinou and it is located on the north side of the Troodos mountain. It is built on the eastern bank of a small torrent, three kilometers south of the mountain village of Nikitari.

It is the catholicon of the Monastery of the Forvion, from where its name comes from. In an inscription above the southern entrance of the church dating back to 1105-1106, quote the Master of the Monastery, Nikephoros the Great.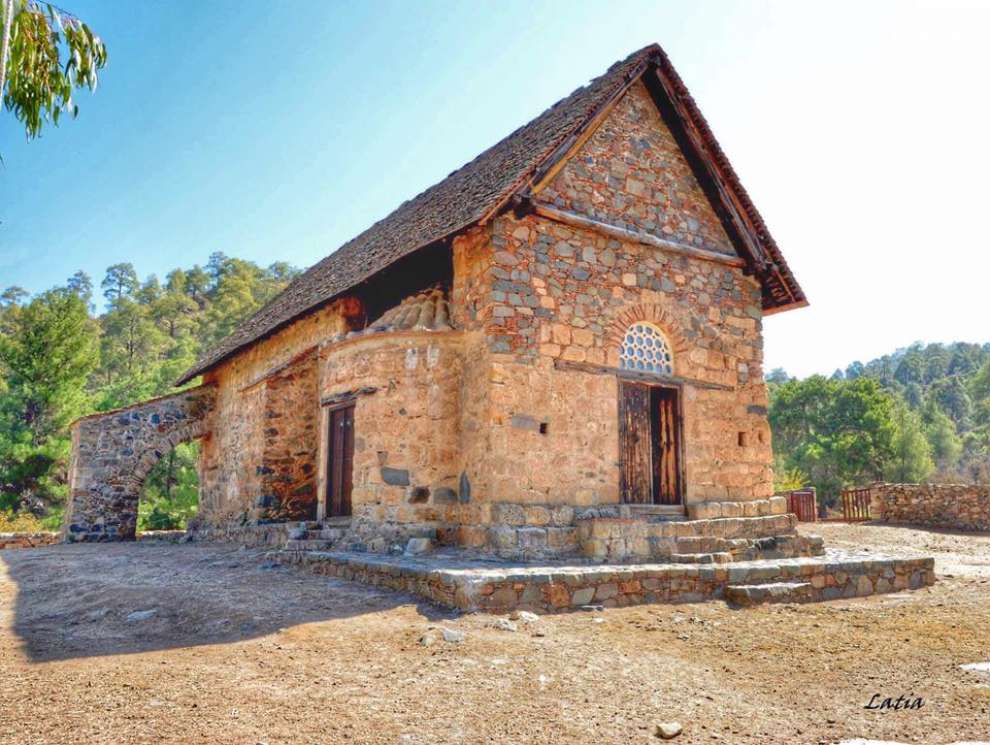 Photo: Galatia Savvidou

The monastery dates back to 1099, during the Ottoman domination on the island. It continued to operate until the end of the 18th century when it was abandoned.

The Virgin Mary of Asino consists of two parts: the one-aisled vault and the narthex, which was added in the second half of the 12th century.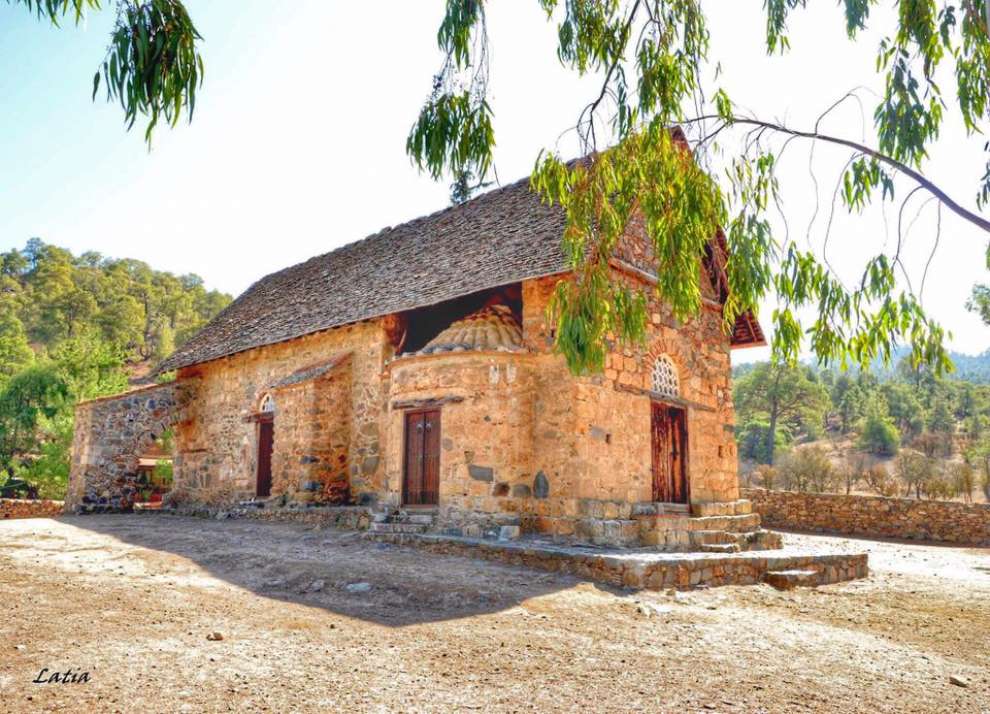 Photo: Galatia Savvidou

The interior of the main church is covered with frescoes dating back to the 12th - 17th century. These frescoes are still there today (2018), they belong to different chronological periods and strongly reflect the art of Constantinople. The strong influence of the capital is explained by the fact that the then emperor Alexios I Komninos (1081-1118) made Cyprus the most important military base of the southeastern Mediterranean due to the geopolitical conditions of the time.
The narthex was decorated with frescoes shortly after its construction in the second half of the 12th century, and was refurbished in 1332 with intense Frankish influences. The lateral walls of the narthex end up in an arch, an effect it receives from Constantinople.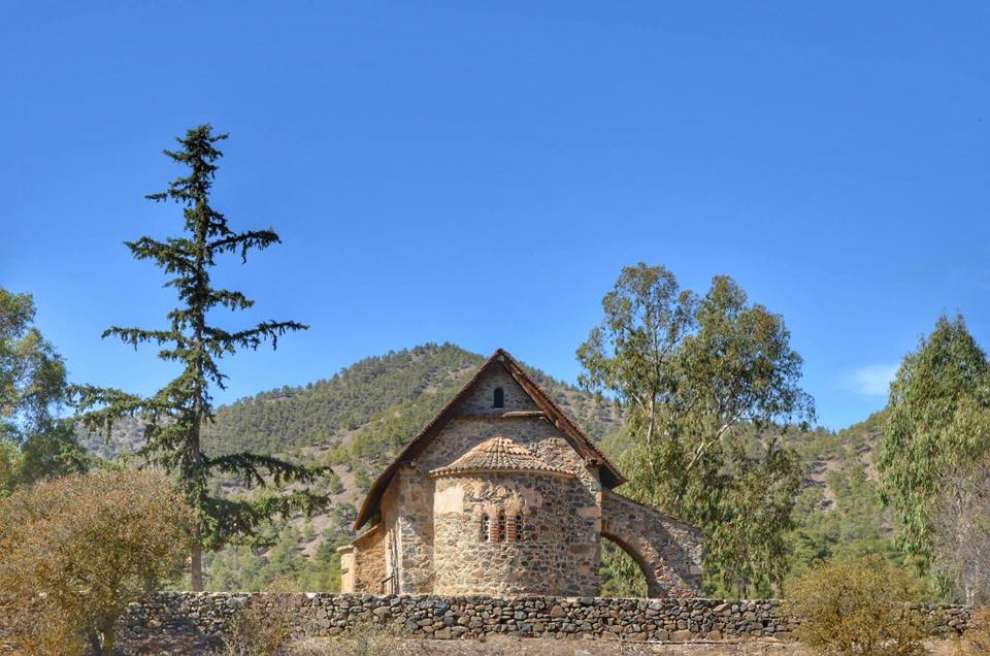 Photo: Galatia Savvidou

In Panagia Asinou there are also some later frescoes dating back to the 17th century. While in the 12th century the second wooden roof was added to the temple with hooked tiles.
Since 1985, Panagia Forviotissa has been included in the list of UNESCO World Heritage Sites along with nine other frescoed Byzantine churches of Troodos.
The church celebrates on Easter Tuesday every year.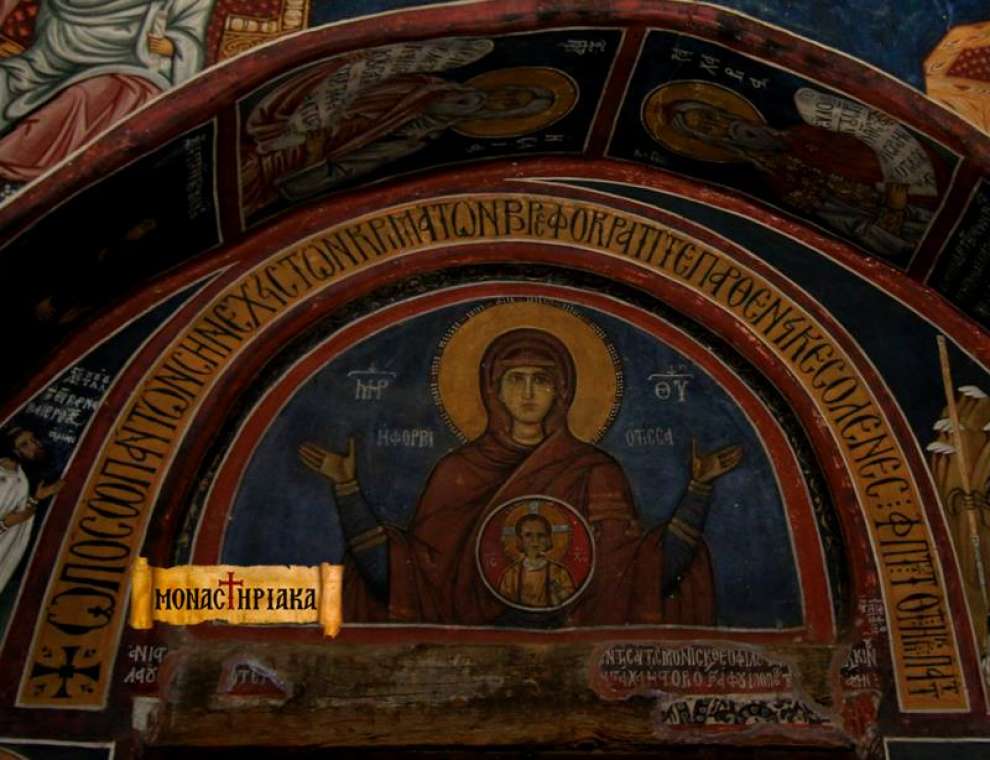 Photo: ΜΟΝΑΣΤΗΡΙΑΚΑ
Area: Troodos area, 3 km from the village of Nikitari
Contact Number: +357 99 830 329
Working Hours: Monday - Saturday: 09:30 - 16:00 (until 17:00 in winter)
Sunday and public holidays: 10:00 - 16:00
Website: www.mcw.gov.cy/da
For the map of the area, click HERE