Konnos Beach (Bay)
The golden beach and crystal clear turquoise waters make it one of the most picturesque beaches on the island!
Konnos Beach is a scenic bay with golden beaches and crystal clear blue waters, which defines the border between Ayia Napa and Protaras. The 200-meter-long Konnos beach is one of the most picturesque beaches on the island.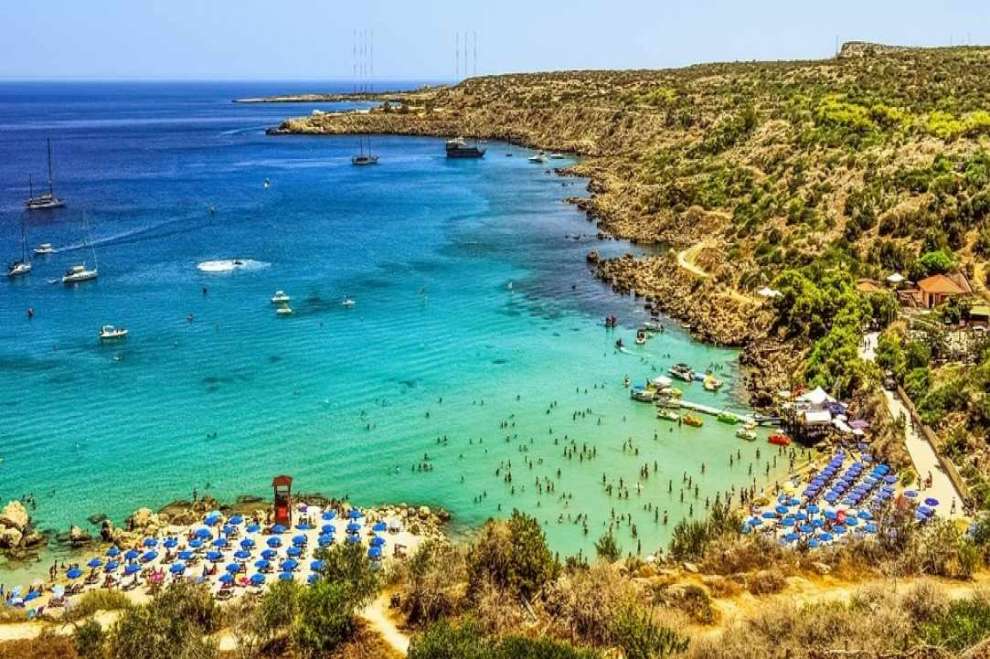 The beach of Konnou has always calm waters, as the steep and pine-covered slopes protect it from winds.

It is a beach that is literally flooded by people during the summer months and many pleasure boats are also ancored there. In addition, you can find water sport activities to everyones liking. Konnos Beach has been awarded the Blue Flag.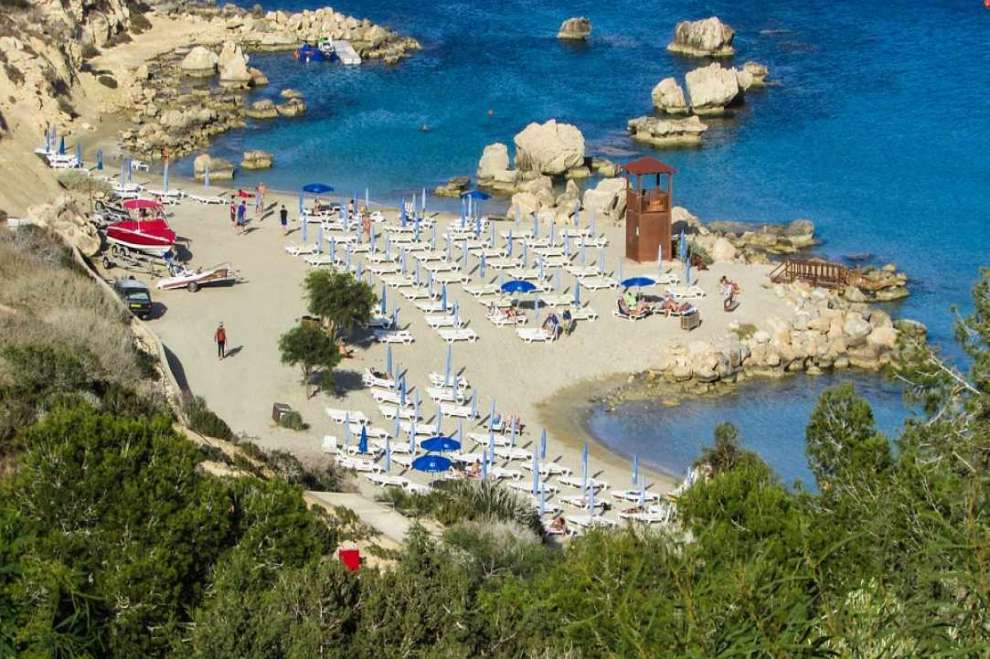 You can reach the beach by road or by using the walkway which leads you straight to the sandy beach.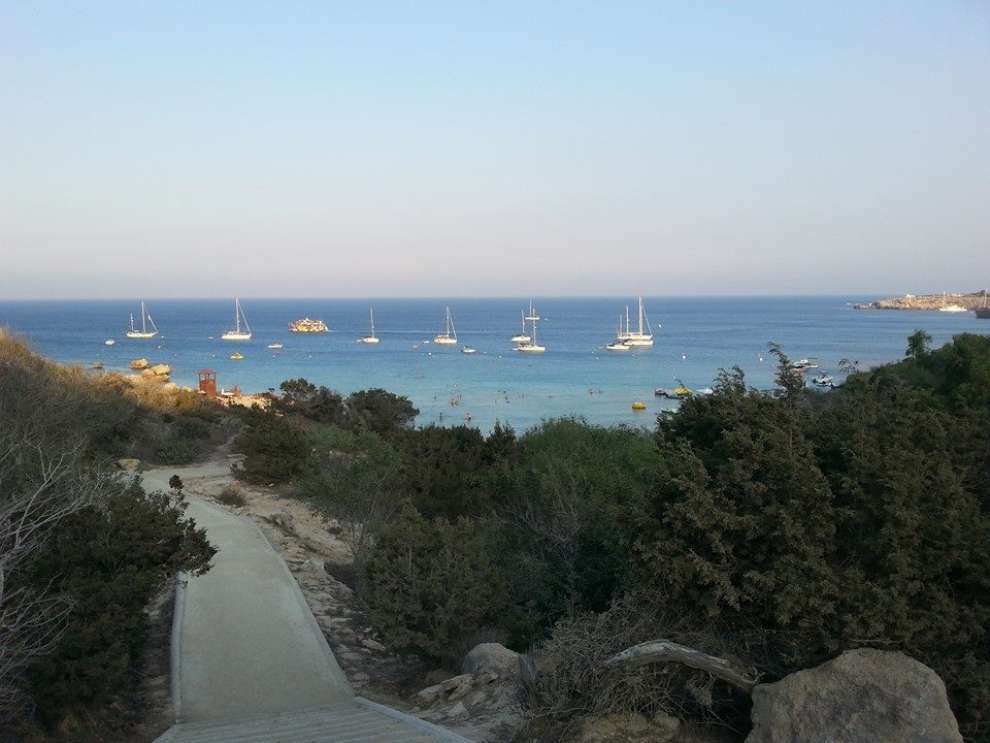 Photo: Gianna Shakalli

The pathways to the beach are overgrown with pine trees and greenery, while the view from the top really is breathtaking. Konnos Beach provides access to all that the National Forest Park that belongs to the NATURA 2000 network of European Protected Areas offers, including hiking and diving.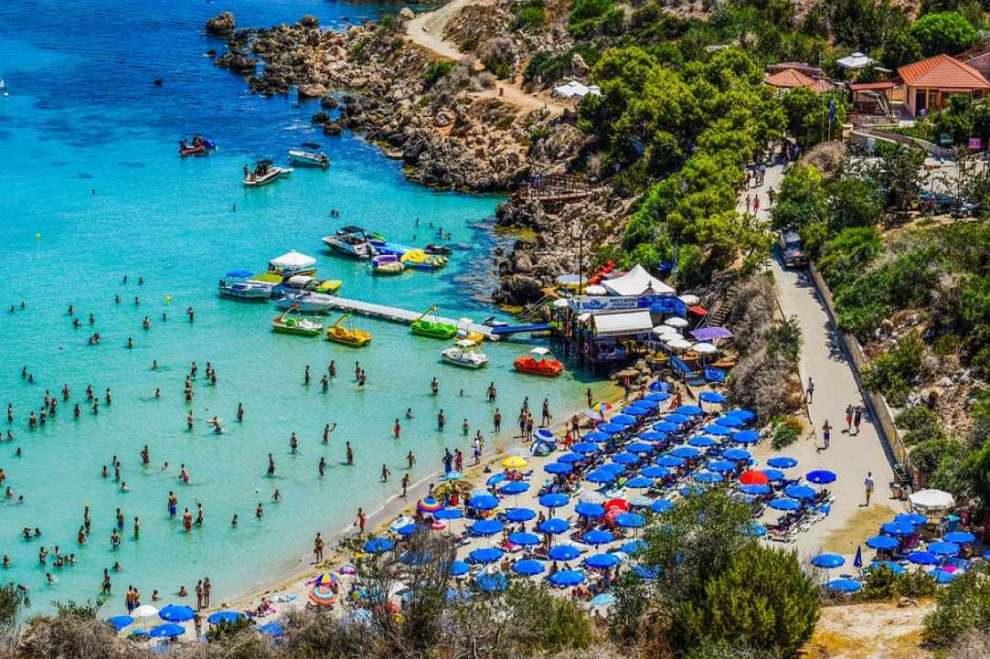 On the beach of Konnos during the summer months, there are lifeguards with lifeguard equipment and first aid services. You can also find sun beds and umbrellas for rent. Surrounded by luxury hotels overlooking the beach, restaurants and grocery stores.

For the map of the area, click HERE