Larnaka Aqueduct (Kamares)
The most important water supply project ever built in Cyprus
The Old Aqueduct is located to the west of the city of Larnaka and northwest of Aliki. A section of the Larnaka - Lemesos main road is the most famous and named Kamares, which is the place name of the area called "Kamares".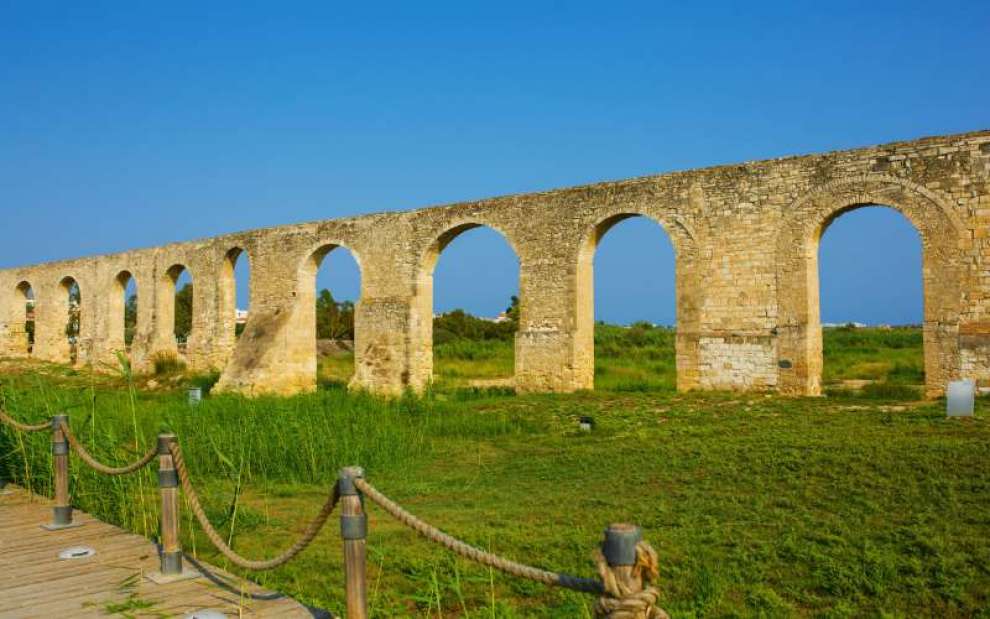 The old aqueduct for a century supplied water to Larnaka and is the most important water supply project ever built in Cyprus.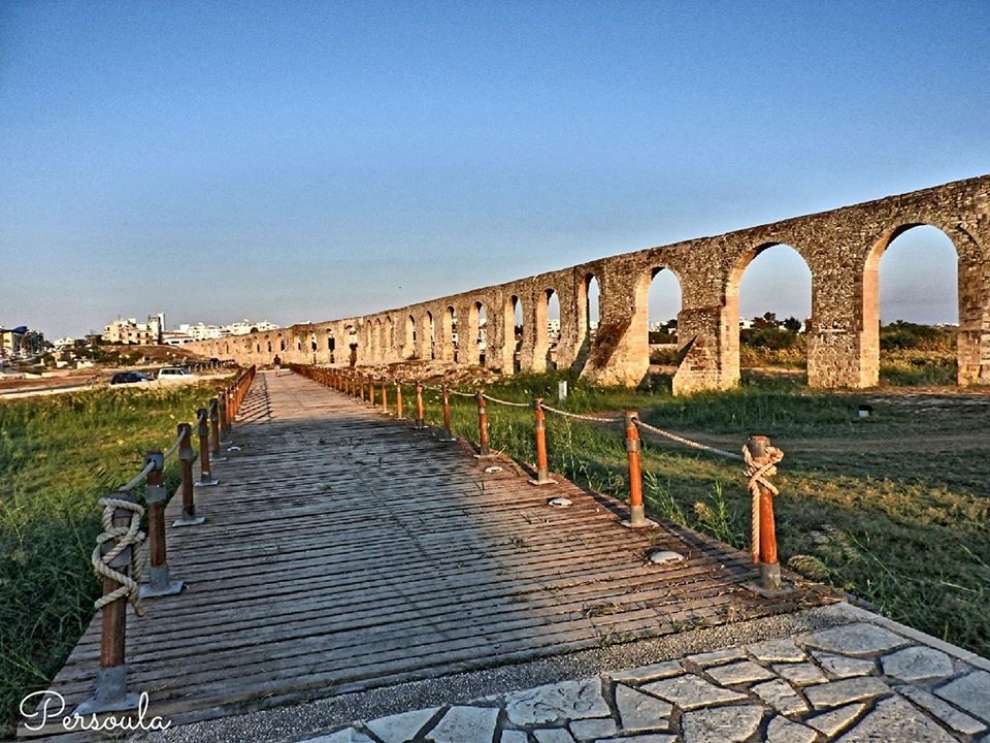 Photo:Persoula Mavrikkou

The entire construction of the aqueduct is made up of 75 arches and was constructed in 1745 as a donation by Turkish official Abu Bekir Pasha to supply water to the city of Larnaka and the harbor, mainly from Tremithos River, to address the water shortage problem.

This particular work was the most important construction of the Ottoman period and operated until 1939 during the British domination.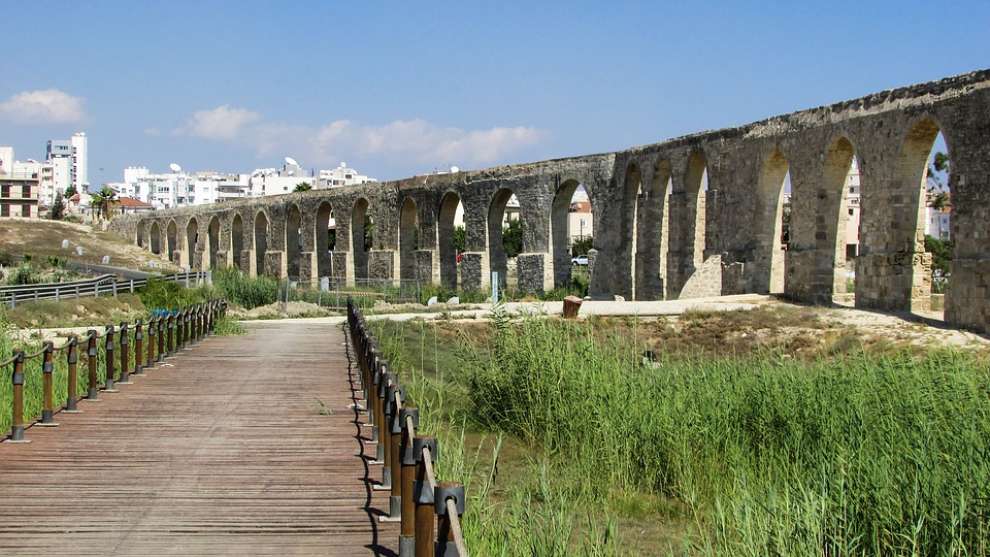 Today (2018), and since the aqueduct is no longer functioning, the site is a tourist attraction and is considered to be one of the most beautiful places in Larnaka.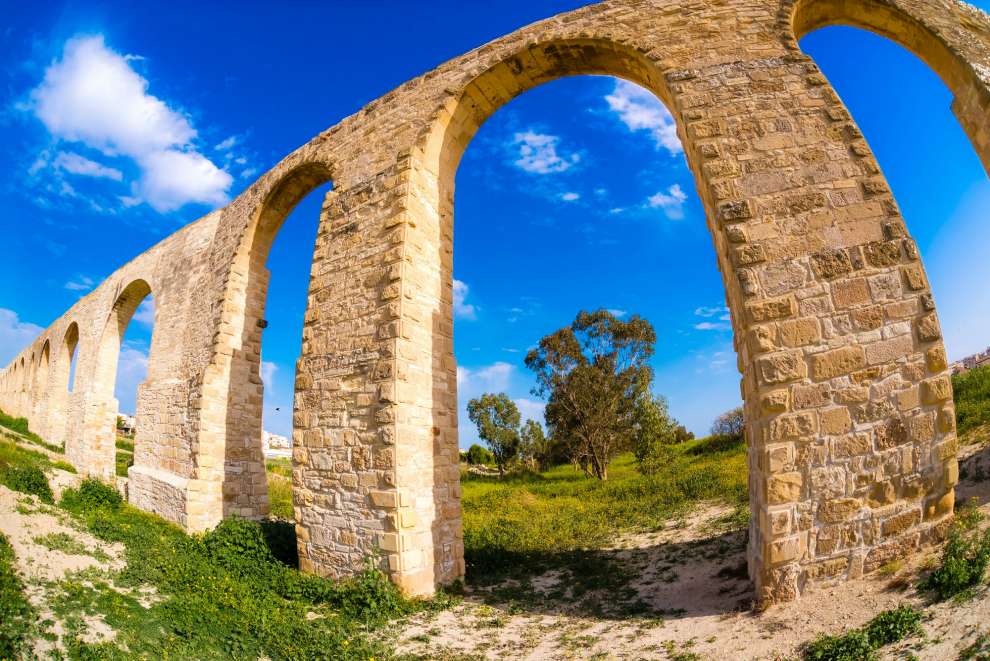 The enlightened majestic arches are visible from afar and at night it is ideal for beautiful and enchanting strolls. The area around the arches is surrounded by nature trails, wooden bridges and benches to give guests moments of relaxation and tranquility.

For the map of the area, click HERE