Aliki Salt Lake - Larnaka
Aliki Salt Lake is known for its walking trails and the flamingoes who gather in the centre
Aliki of Larnaka is located in the southwest of the city, east of the villages of Meneou and Dromolaxia, close to Larnaka airport. It is the second largest salt lake in Cyprus and is 2.2 square kilometers in size.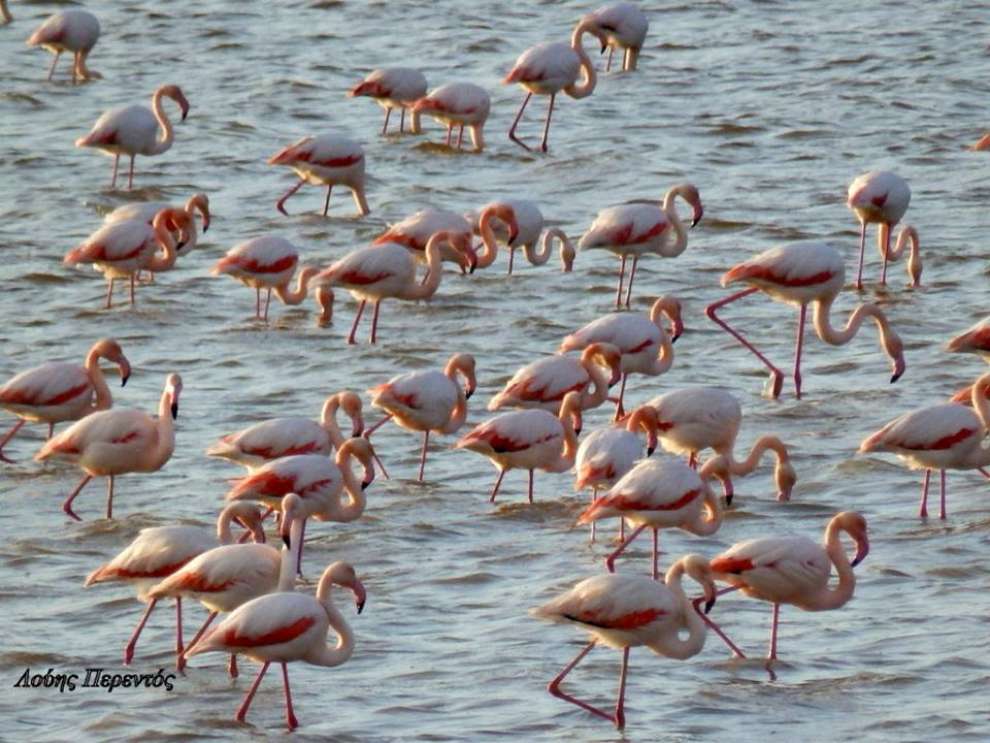 Photo:Λούης Περεντός
It is a network of four salt lakes of various sizes. Three of which are linked together. These lakes are: the largest of all, Aliki, Lake Orphani, Soros Lake, Lake Spyros and the small lake located within Larnaka Airport.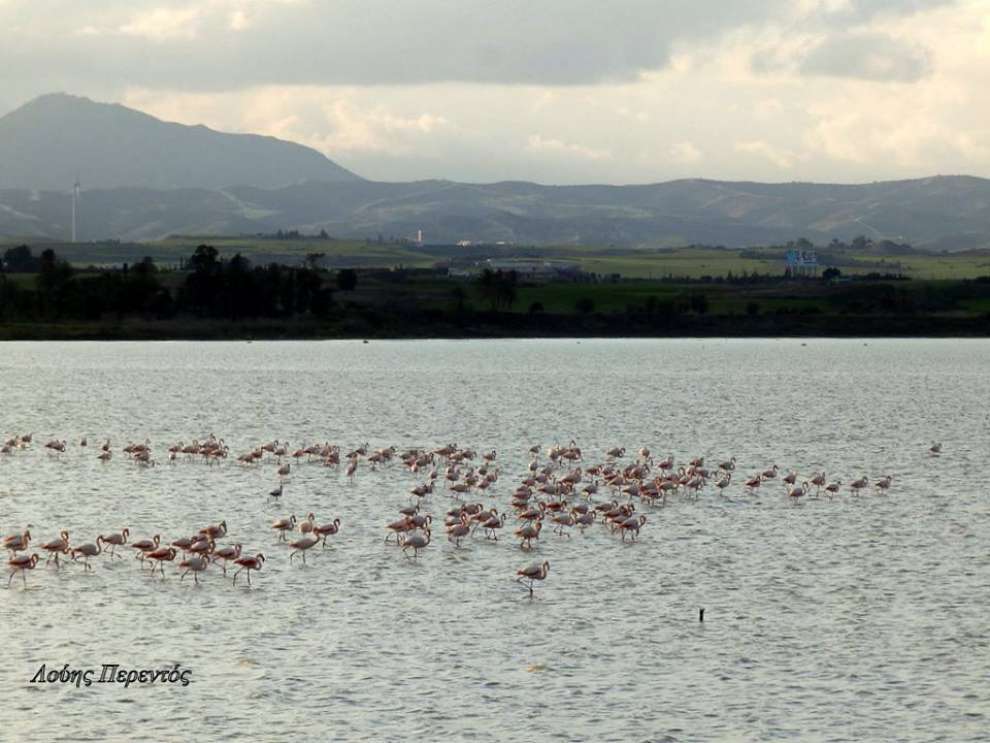 Photo:Λούης Περεντός
Aliki Larnaka is considered a wetland of international importance and is protected by the Ramsar Convention since 2001, and has been designated as a Special Protection Area since 2005.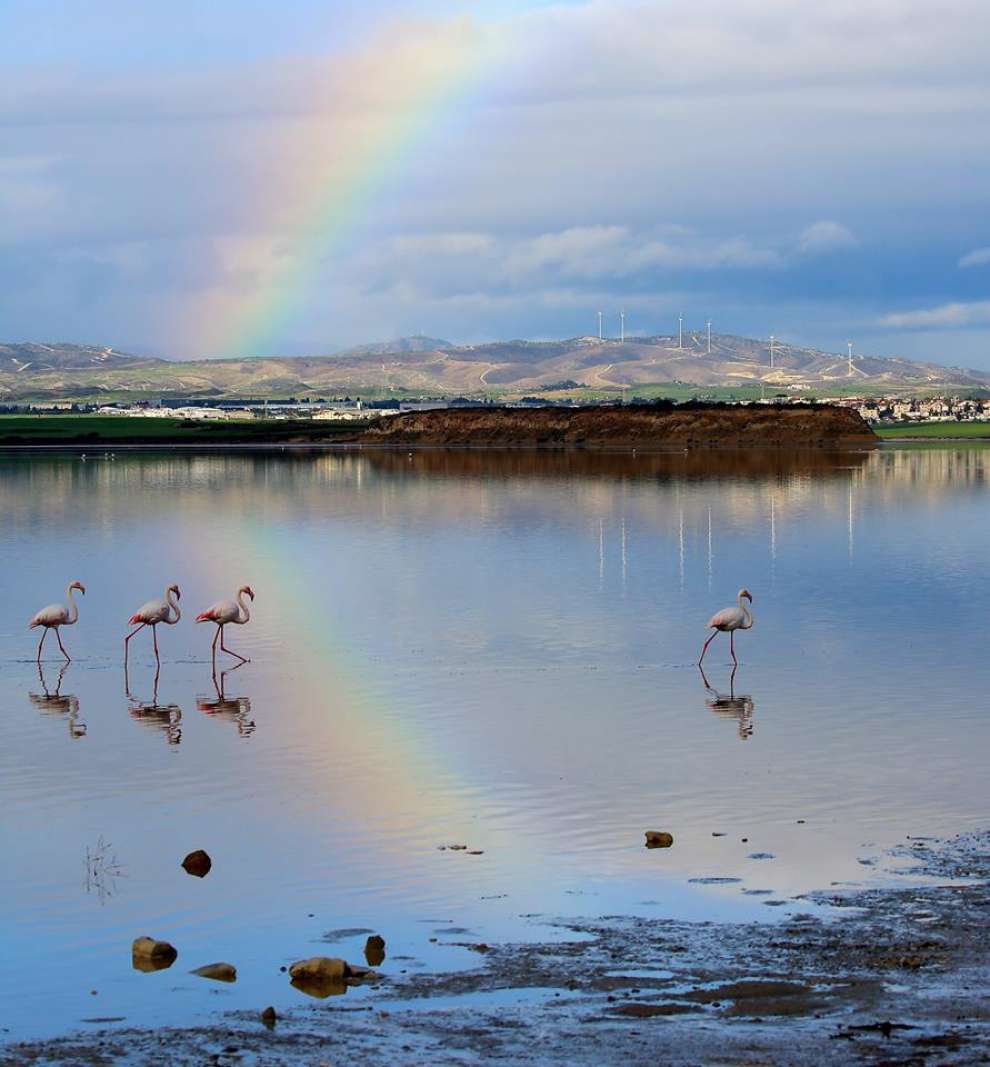 Photo:Harris Maratheftis

During the winter months the lake fills up as the main inflow of water is the rainfall, but also the penetration of sea water underground, as the salt is lower than the sea level. It is a shallow lake that when its water evaporates during the summer months leaves behind the salt and the salt lake looks like a snowy landscape. A linear path of nature, which is 4 km long and passes through the lake area.

In addition to the scenic beauty, the salt water is visited by 85 species of waterfowl. It is one of the most important migratory passages through Cyprus. The most important of these are flamingos. About 2,000 to 12,000 of them will spend the winter there feeding on the shrimps and if you are lucky enough to visit us through the winter you will have the chance to see that during these months the lake color is light pink .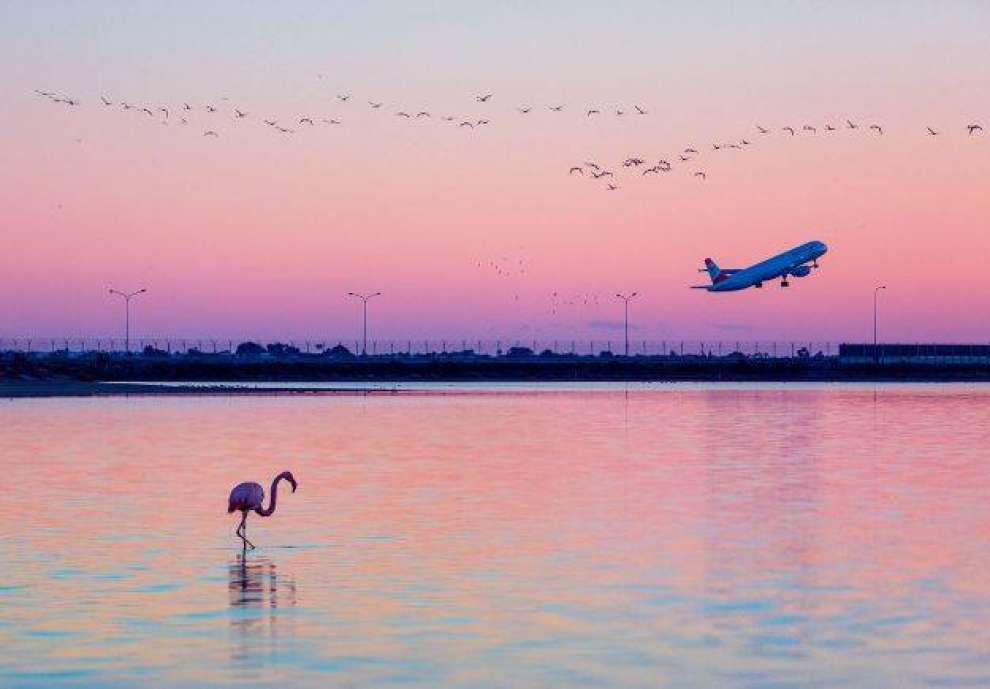 Photo:Olesia Ghohabi

Archaeological finds show that the area of Aliki and the nearby mosque have been inhabited since the Late Bronze Age (2nd century BC). In prehistoric times Aliki was a port that served the city. When the city was abandoned, the estuary was filled with mud and the natural harbor was destroyed and turned into a lagoon.
For centuries it has been an important source of salt for the inhabitants of Cyprus.
For the map of the area, click HERE