Love Bridge - Ayia Napa
The point where lovers "lock" their love!
In Cape Greco there is one of the most amazing natural bridges in Cyprus, the bridge of the lovers. It is a masterpiece of the best creator, nature. This particular spot is very popular with photographers and honeymooners due to the romanticism inspired by the location, especially at sunset.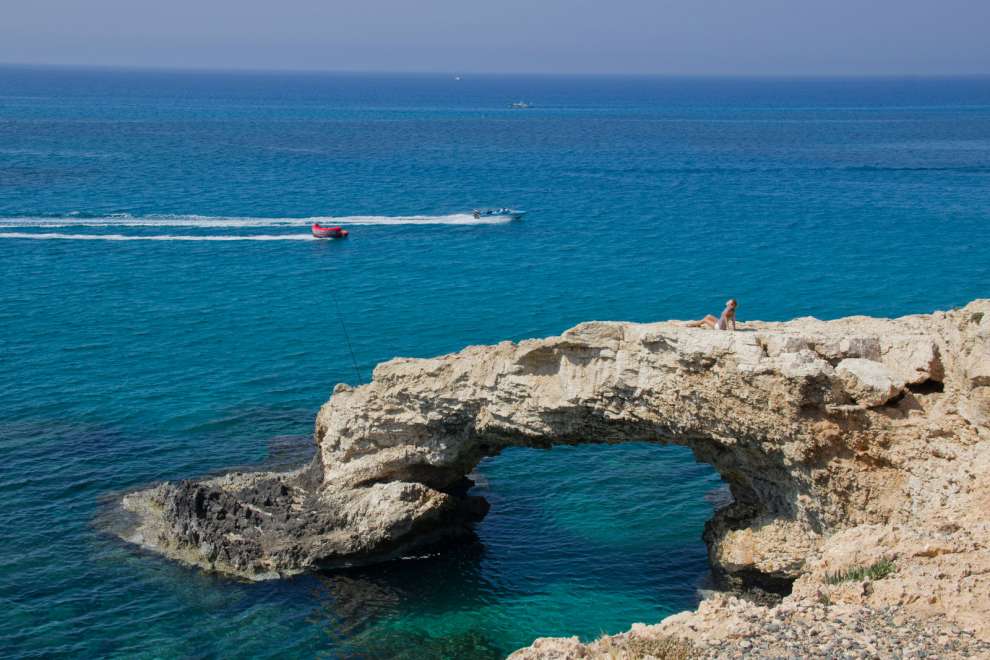 The bridge of the lovers or the bridge of love is very beautiful and one of the most romantic places in all of Cyprus. Visits to the bridge from newlyweds and couples has become almost a tradition. Sometimes wedding ceremonies also take place here.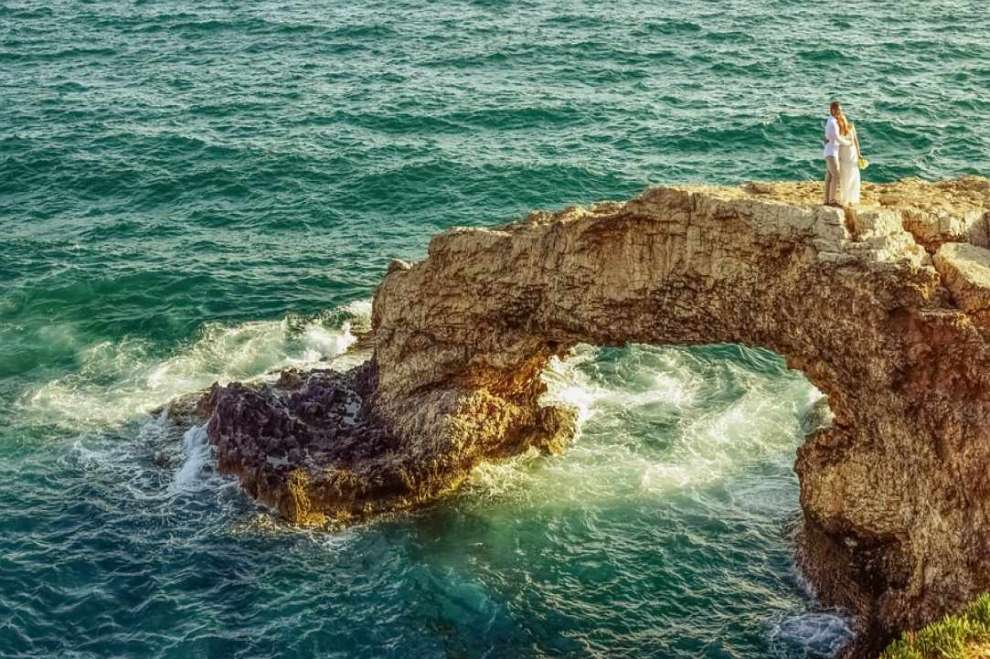 It is a magical spot in Ayia Napa where the sea meets the land in a magnificent way, a natural bridge that has been standing there for centuries and now it is named Love Bridge - The Bridge of Loved ones.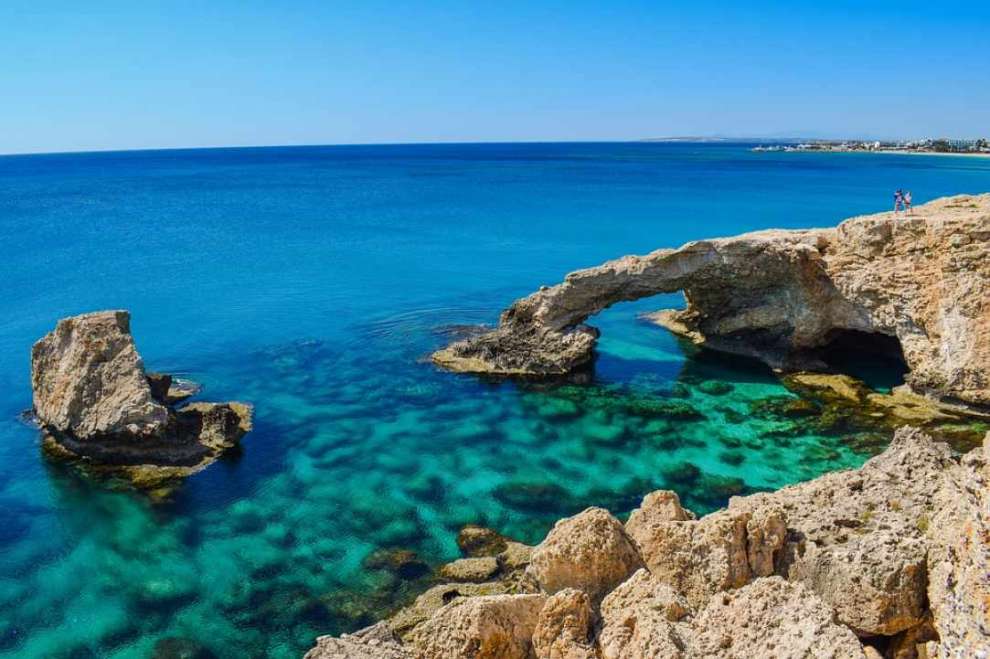 The Bridge of Lovers is a natural rocky arch bridge with an edge extending into the crystal, turquoise and emerald sea from an elevated coastal plateau. The Bridge has naturally been shaped as a result of natural processes, without human intervention. It is believed that if you kiss your loved one while you are standing in the middle of the bridge arch and make a wish, it will surely become a reality. Also holidaymakers come here simply to admire the beautiful sea views and take pictures.

For the map of the area, click HERE