Trooditissa Monastery
One of the most famous and beloved monasteries in Cyprus
The Monastery of Virgin Mary of Trooditissa is a devoted retreat located on the southern slopes of the Troodos mountain range, surrounded by pine trees and greenery. The monastery of Trooditissa is located in the administrative boundaries of the village of Foini. It dates back to the 13th century. It is located northwest of the village of Platres, "hidden" in a lush green landscape.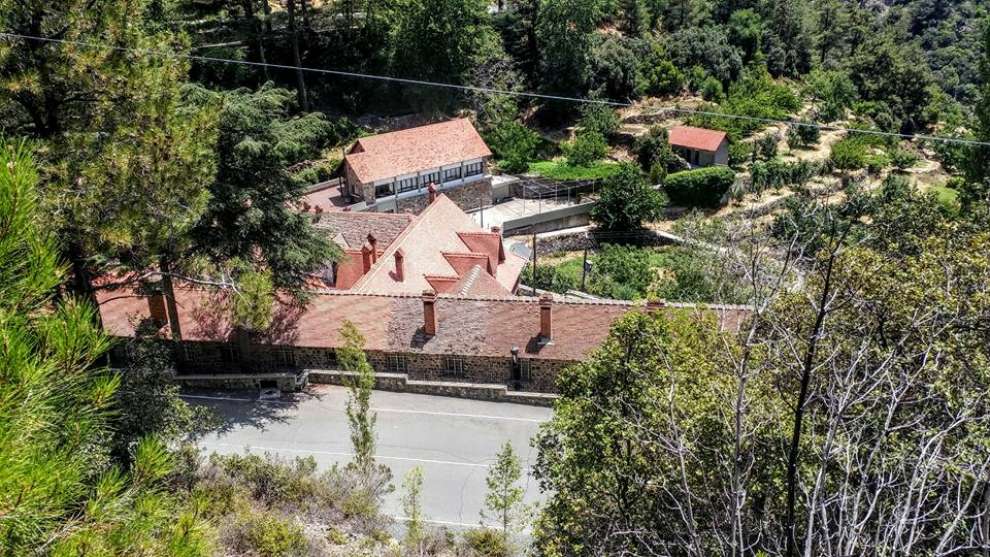 Photo: Savvas Eliades Trekking Cyprus

The Monastery of Trooditissa is built higher than all the other Monasteries of the island, at an altitude of 1370 meters, on the high mountain peaks of Troodos. The Virgin Mary was named "Trooditissa" because it was discovered on a slope of Troodos. It was also named "Panagia Olympia", as it is adjacent to Mount Olympos, the highest mountain of the island.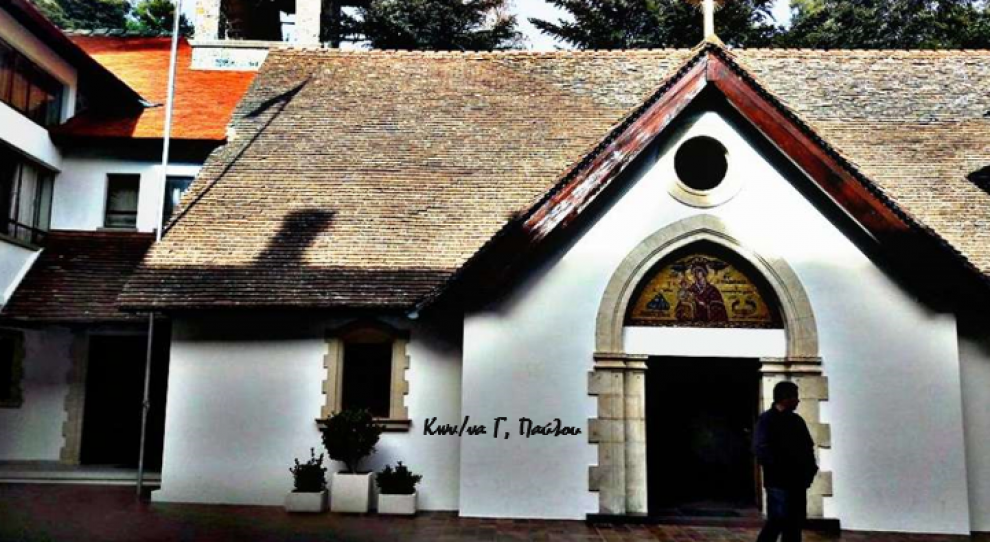 Photo: Κωνσταντίνα Γ. Παύλου

The exact date of the founding of the Troodotissi Monastery is unknown. It is believed to have been founded immediately after the Iconoclasm period by a hermit who lived there during the Iconoclasm.

The temple was burned by the Turks in 1585 and was rebuilt by the then Abbot Parthenios. It was rebuilt in 1842 by a fire caused by a forgotten lit candle in the katholikon and rebuilt by the then Abbot Meletios. The last Monastery is the one that exists today (2018).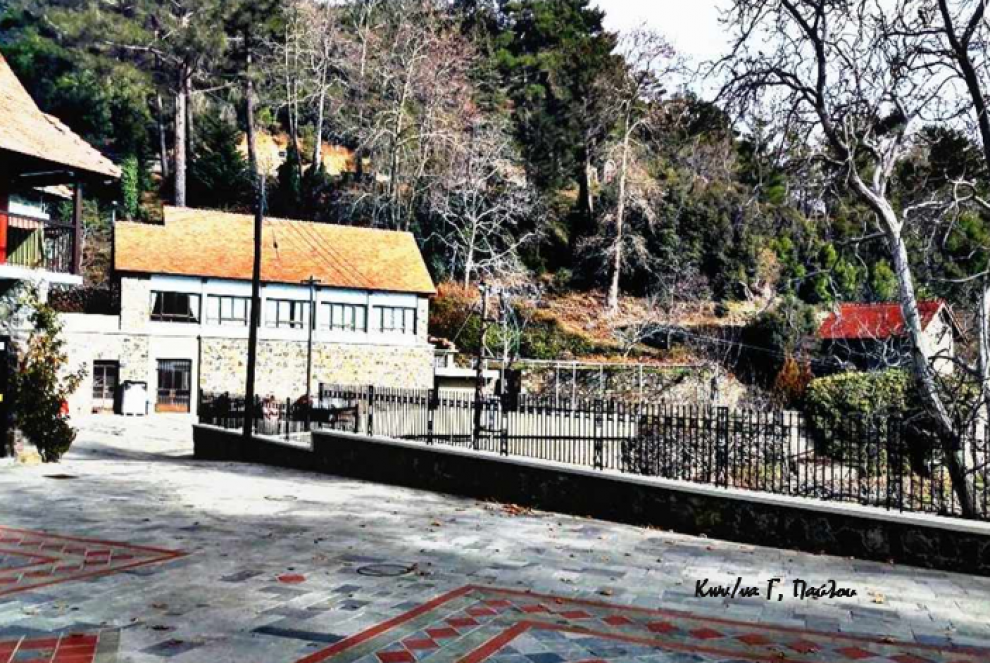 Photo: Κωνσταντίνα Γ. Παύλου

Today's church of the Virgin Mary was built in 1731, while the church and the monastery buildings are buildings of a later period, perhaps the 18th or the 19th and the 20th century.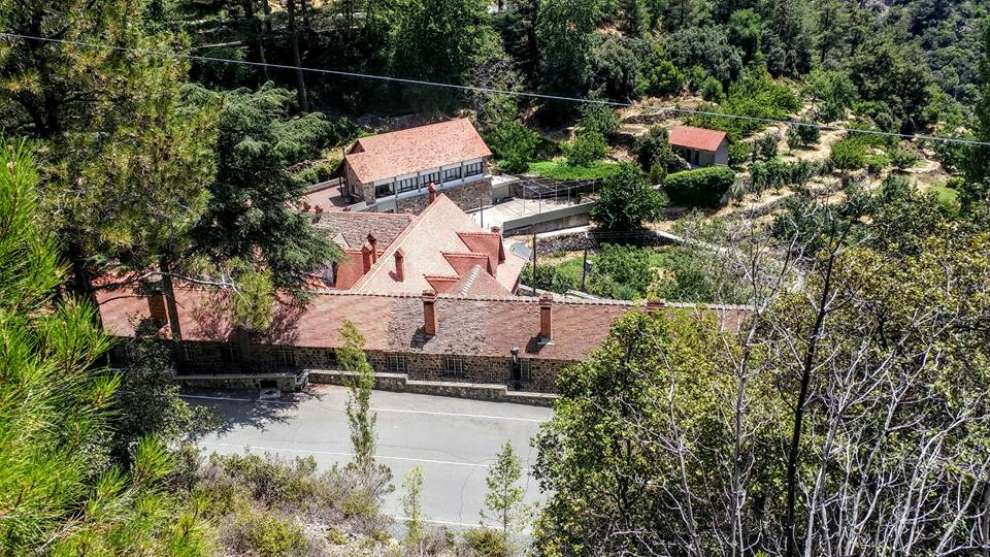 Photo: Giannis Papanastasiou

Inside the church there is the icon of the Virgin Mary, covered with silver leaves. This image came from Asia Minor and is considered a protector of infantile couples. The monastery of Trooditissa is male, however, its doors are always open to all, both men and women.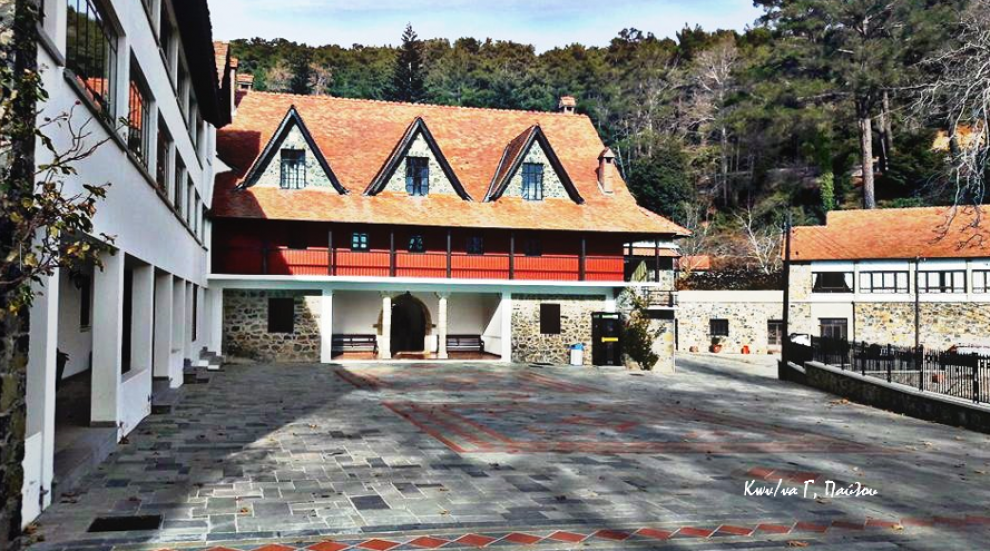 Photo: Κωνσταντίνα Γ. Παύλου

Today (2018), the Monastery of Panagia Trooditissa is parochial because it belongs to the Metropolis of Pafos while it follows the communal system and the monks of the fraternity live the silent quiet monastic life under the guidance of their Elder. This is where all the monks live, who, with their simplicity and austerity, are a models of life for the thousands of visitors.

Photo: Κωνσταντίνα Γ. Παύλου

Within the Monastery, there is a bookstore where visitors can buy Christian books, as well as cloister, which the monks themselves make at the Monastery.

It is one of the most famous and beloved monasteries in Cyprus. The calmness that surrounds the green area, the imposing three-aisled basilica with the beautiful bell tower, the monks who zealously work in the fields that surround the monastery, create an oasis of tranquility.
The Monastery of Trooditissa has visitors who come from every corner of Cyprus and not only to worship but also for confession. The Holy Monastery celebrates on August 15, the day of the Assumption of the Virgin Mary.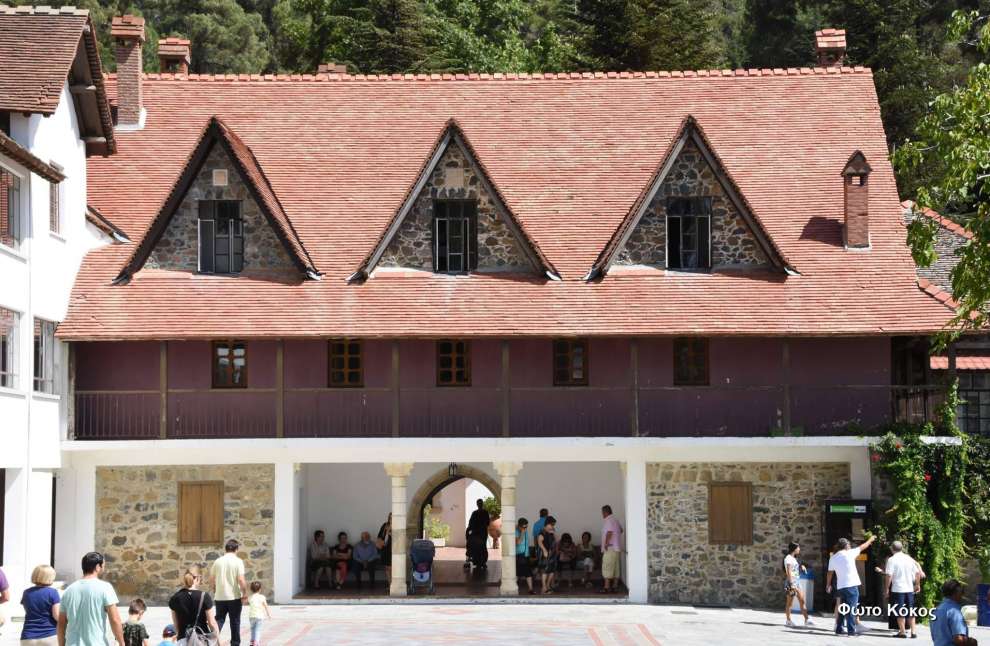 Photo: Φώτο Κόκος
Area: Troodos District (Limassol District)
Address: Between the villages of Platres and Prodromos
Working Hours: Daily: 09:00 - 12:00 / 14:00 - 16:00
For the map of the area, click HERE​​​​​​​