The MusicNart school presents the musical of Walt Disney "Mulan" on 21st of May at 19:00
Mulan is a young girl that don' t hesitate to risk her life to fight against the Huns and save the empire of her weak and old father.
Her admirable dedication to her father leaded her to impersonate a man ready to fight in her father's place.
Despite of all hardship, she remained loyal to her father. Due to her heroism and loyalty, the empire of her father was saved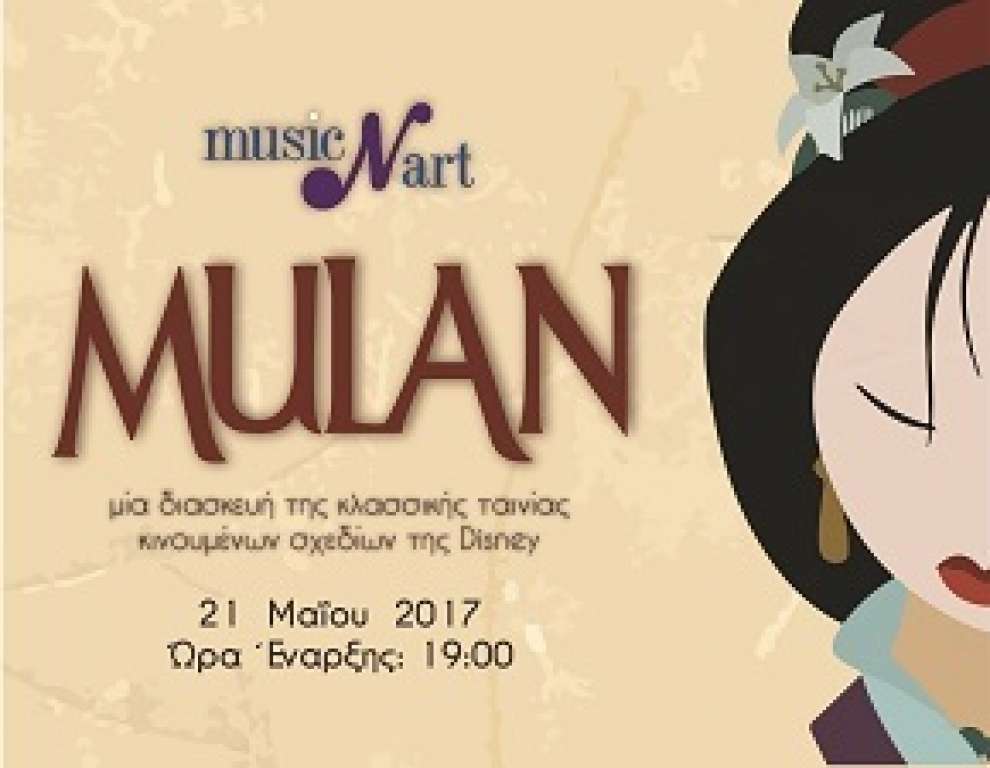 .
Τickets available at: www.soldoutticketbox.com
Or in box office of the Pattichion Municipal theater of Limassol.
€10 & €7 (children).