OPEN PIE WITH TOMATOES & ONIONS
Whenever I light my wood fired oven I make this open pie which is easy to make, very tasty and my children love it! It's like a pizza but ….. lighter! Of course if you don't have a wood fired oven you can bake it in your kitchen oven.
All you need is some dough for the base, chopped tomatoes and onions, salt, peper, oregano and some olive oil. If you like you can add green peppers, black olives, mushrooms etc.
For the dough you need:
.½ kg flour
.½ tsp sugar
.½ tsp salt
.1 sachet easy bake yeast
.1/4 cup olive oil
.1/2 cup warm water (as required)
Preparation:
Mix all the dry ingredients. Add oil and mix it with your fingers. Add water little by little and knead until you have a soft, not sticky dough. Cover it with some cling film and let it rest and rise for half an hour.
Once the dough is ready split it into two balls (it's enough for two sheets 25cm approx.), give it a quick knead and roll it out into a thin rounded sheet. With the help of the rolling pin lift the dough sheet and lay it in a floured baking tray.
Chop the tomatoes all over the surface of the dough. Chop the onions. Add salt, pepper and oregano. I also use some leaves of fresh oregano that I have in my garden. Sprinkle with some olive oil.
Bake in a preheated oven 150C for about 40 minutes.
Enjoy!...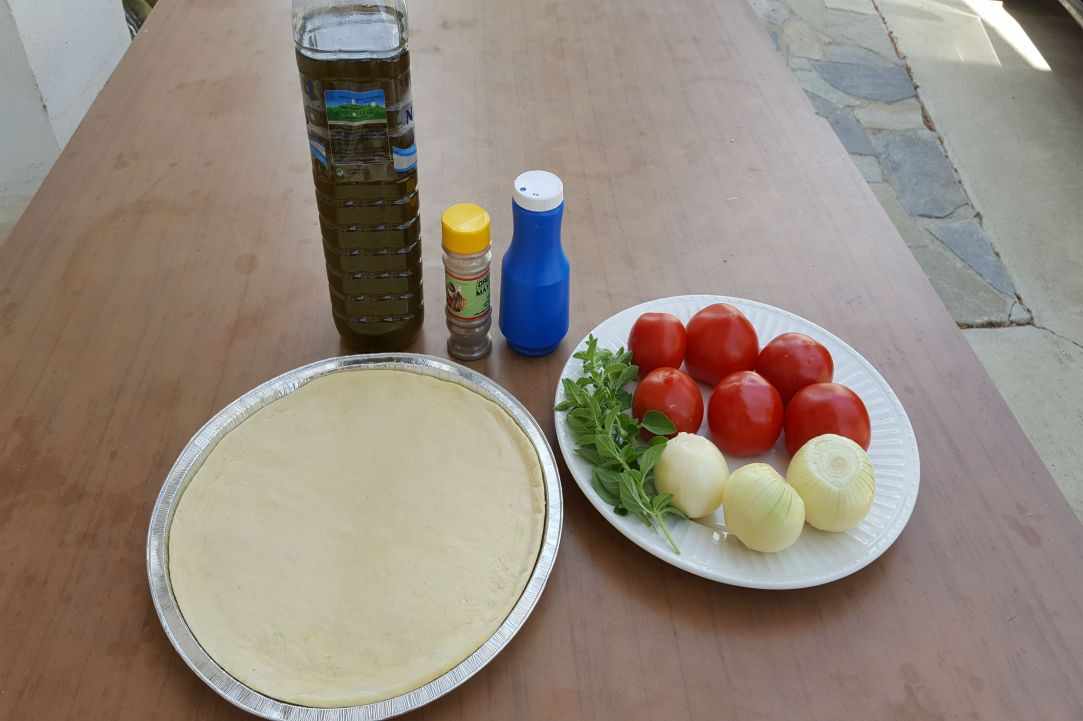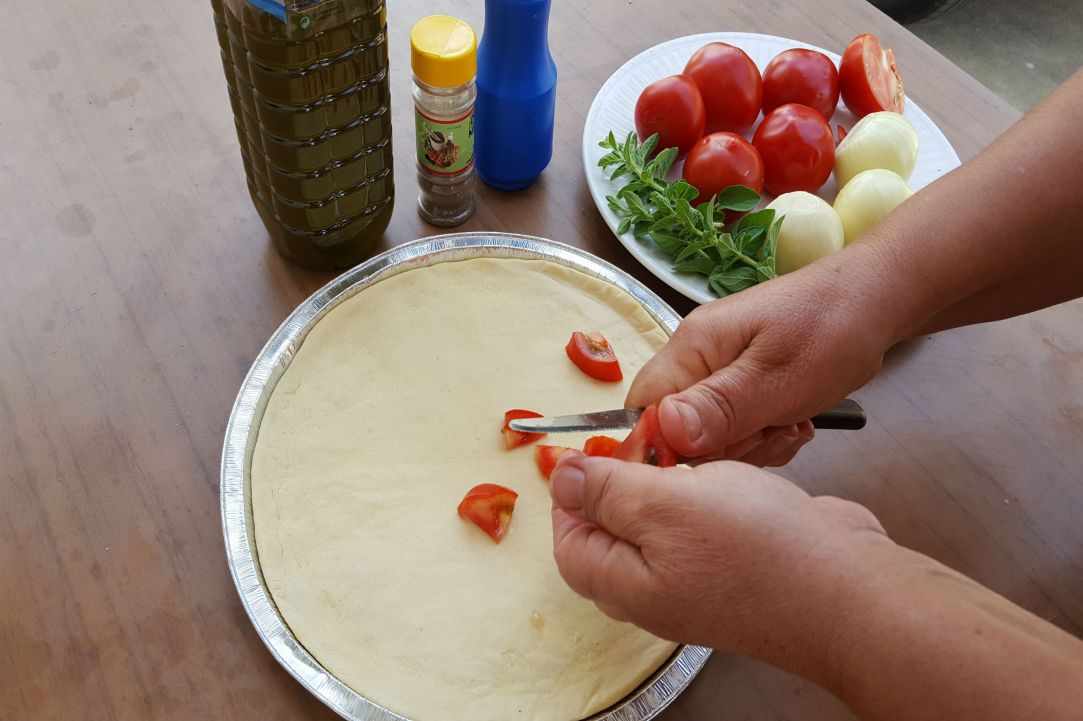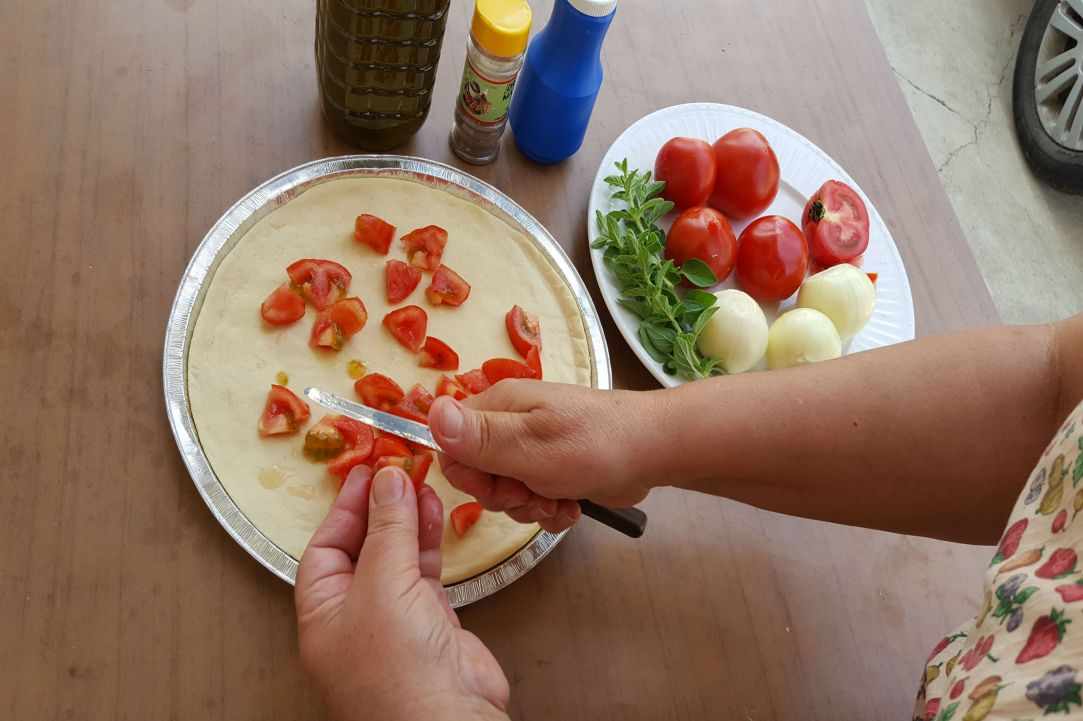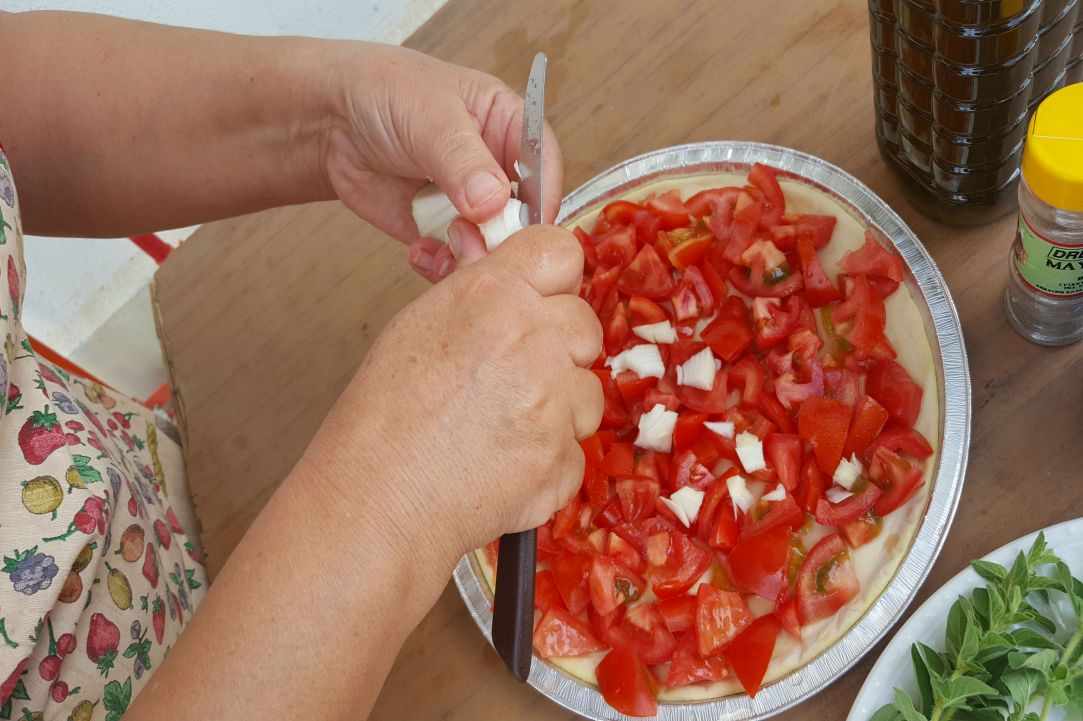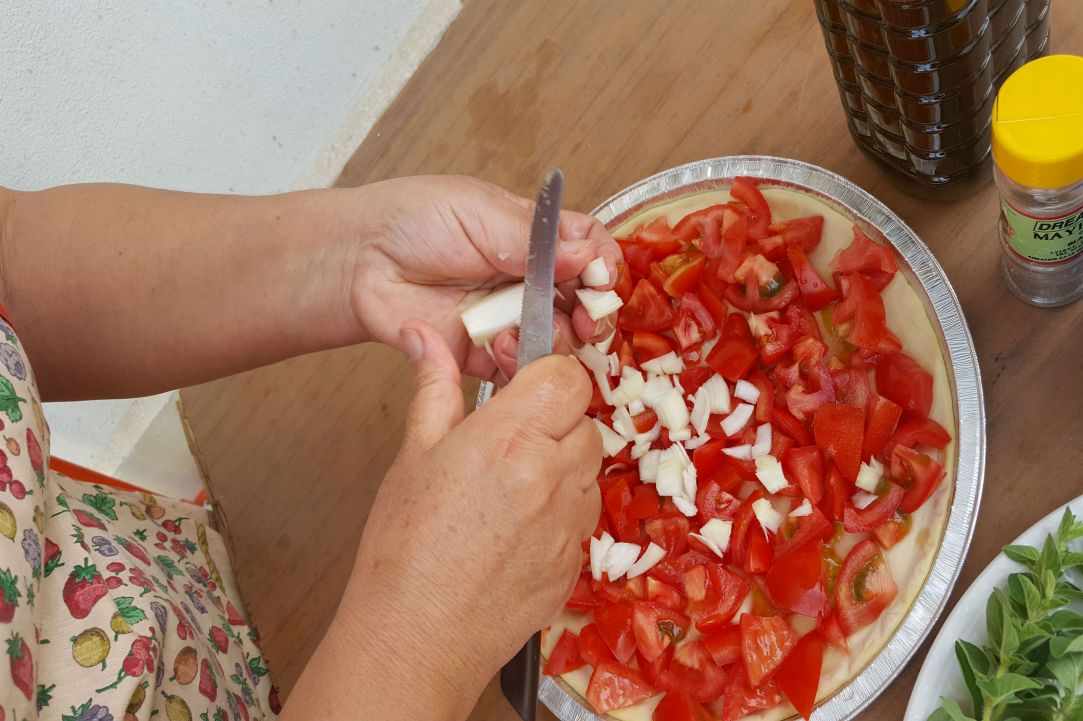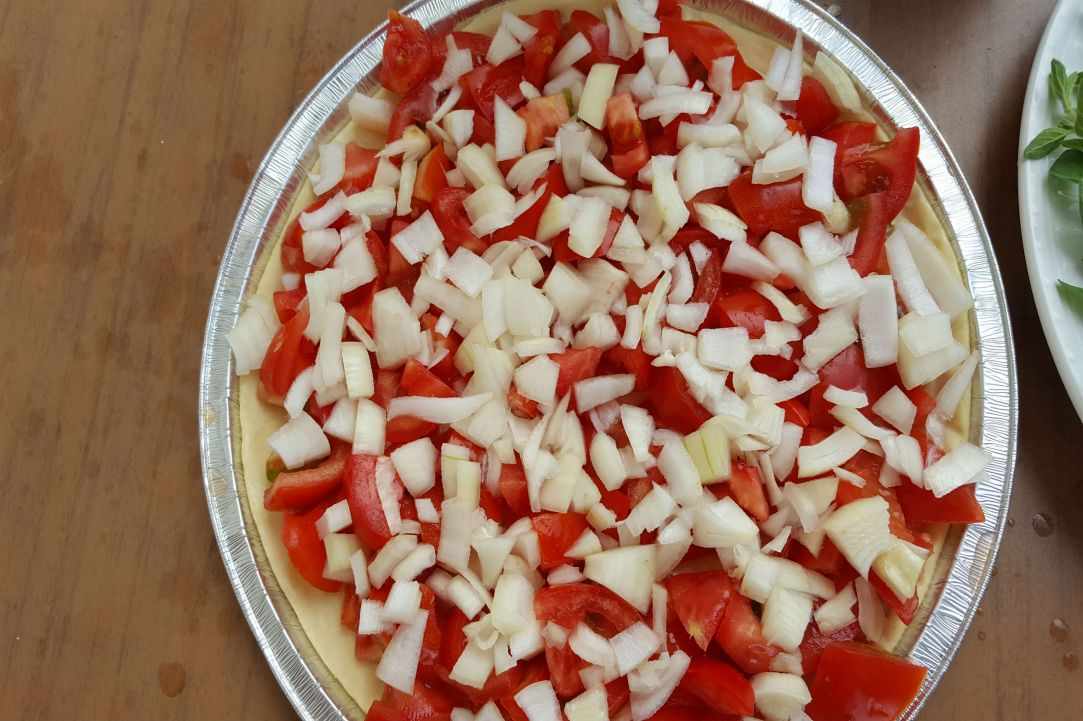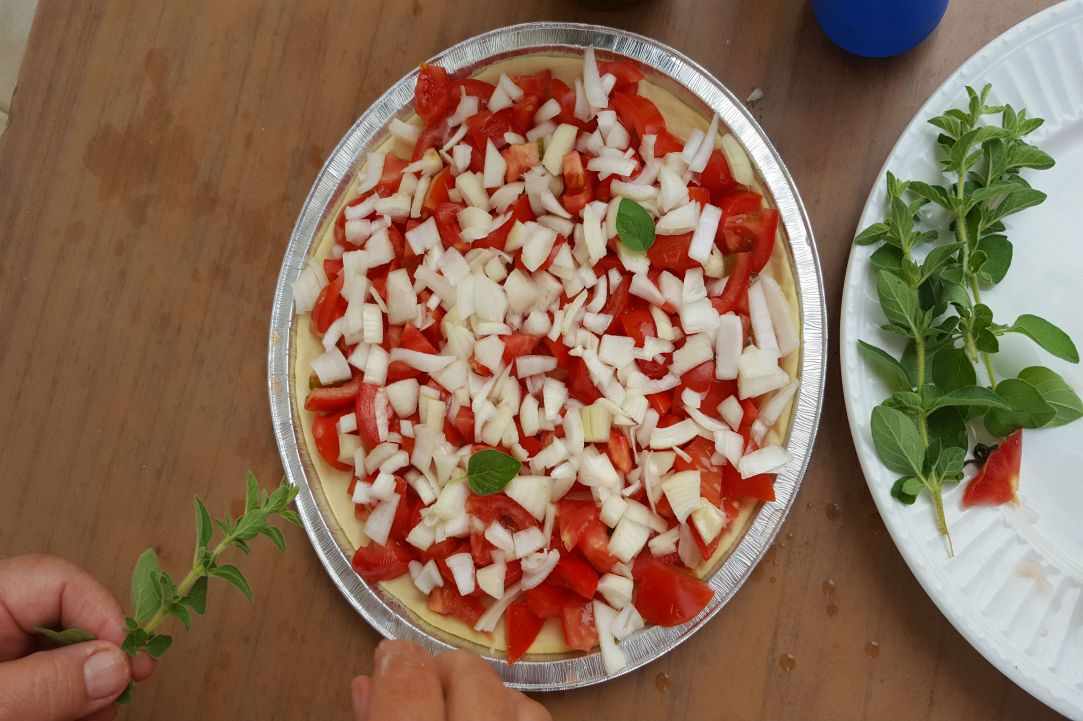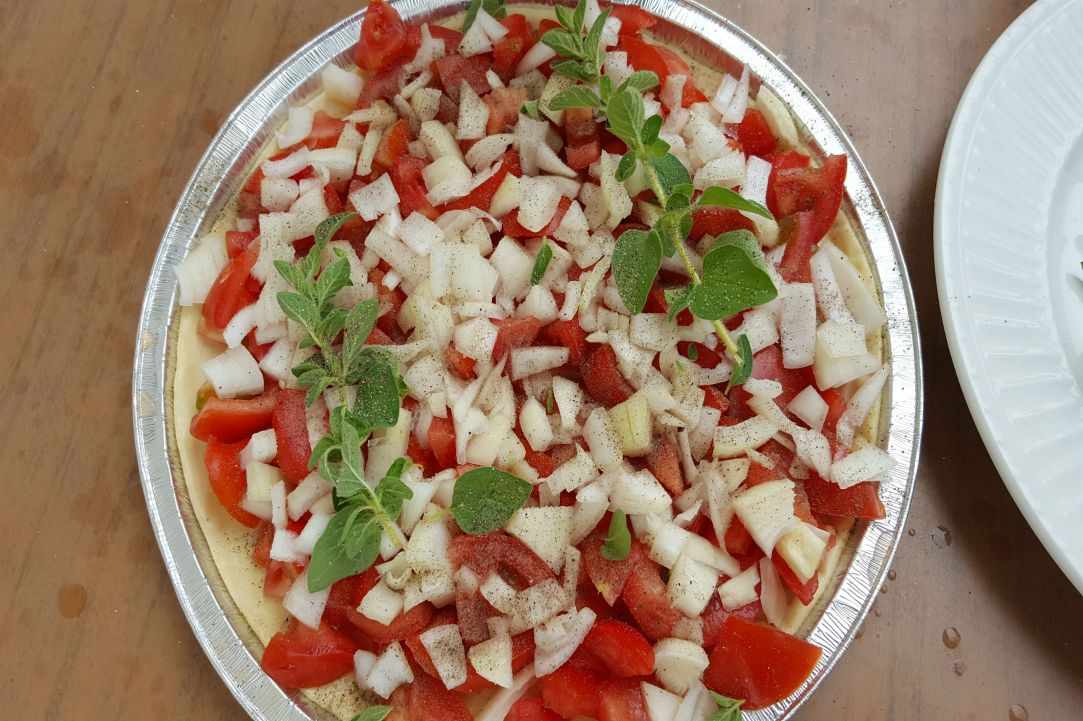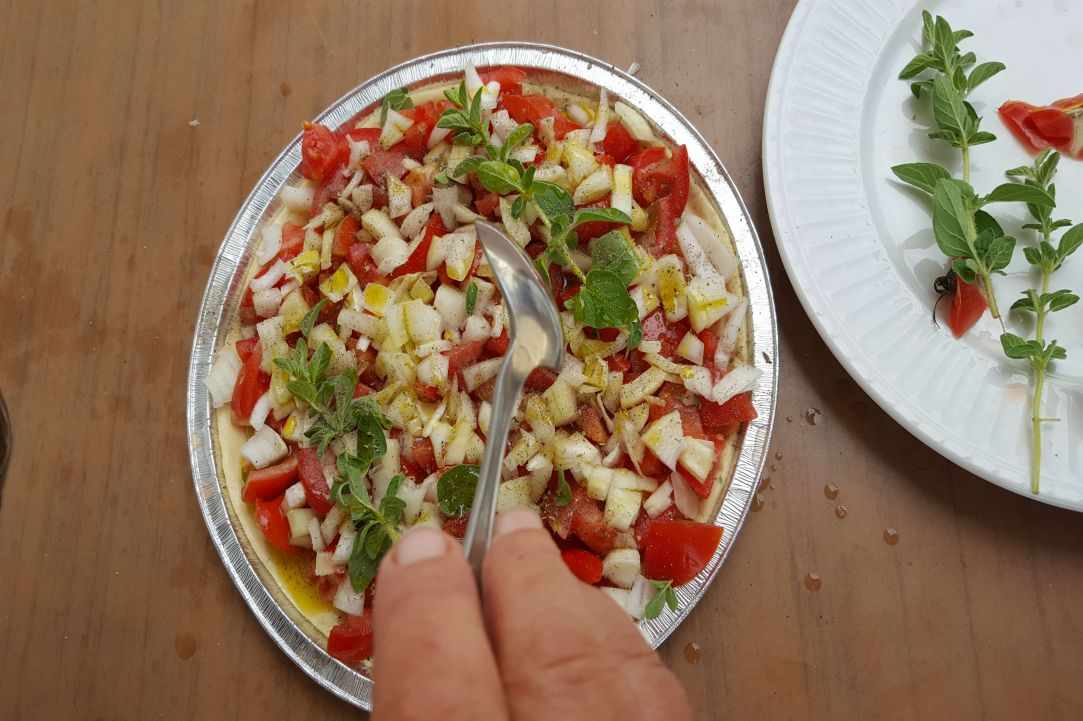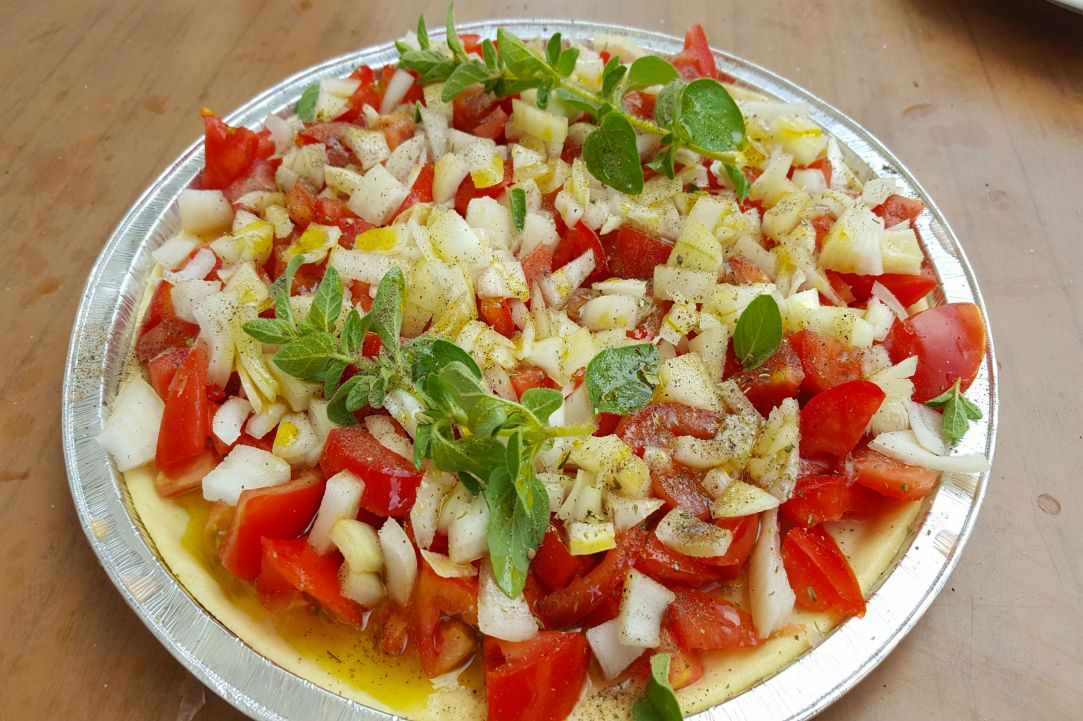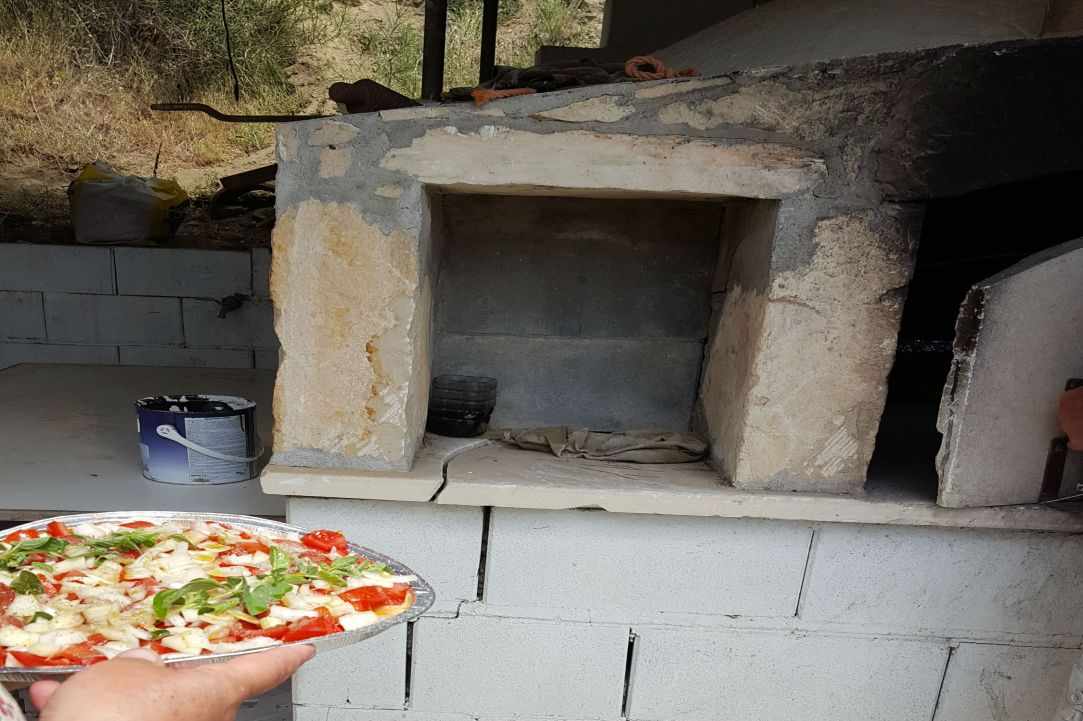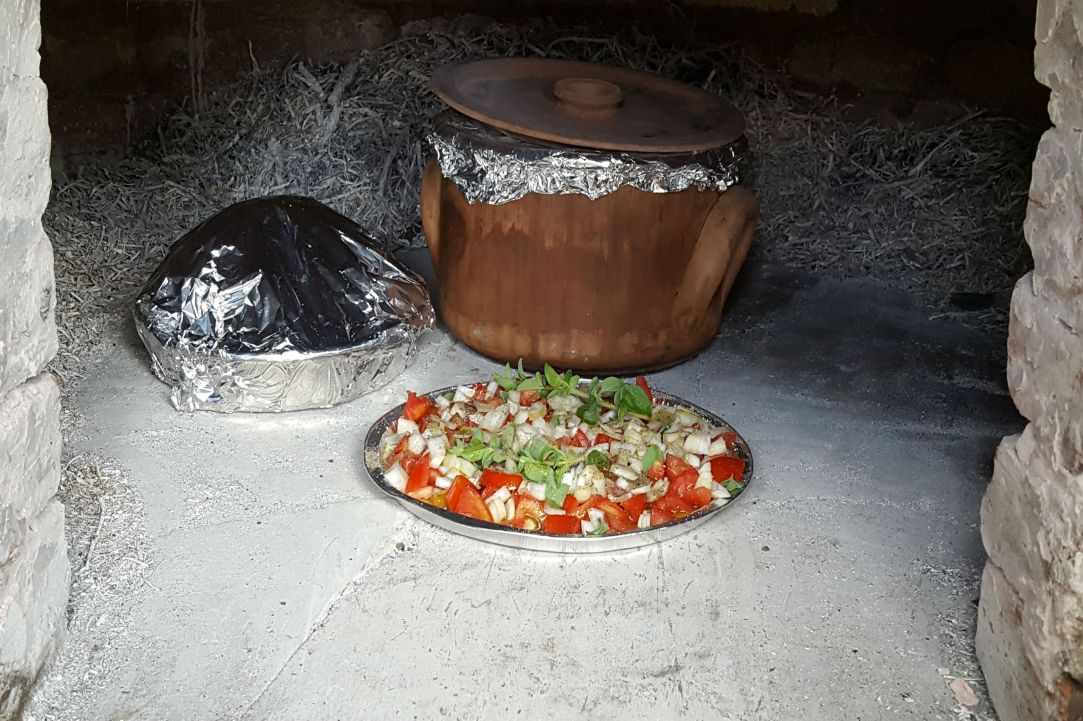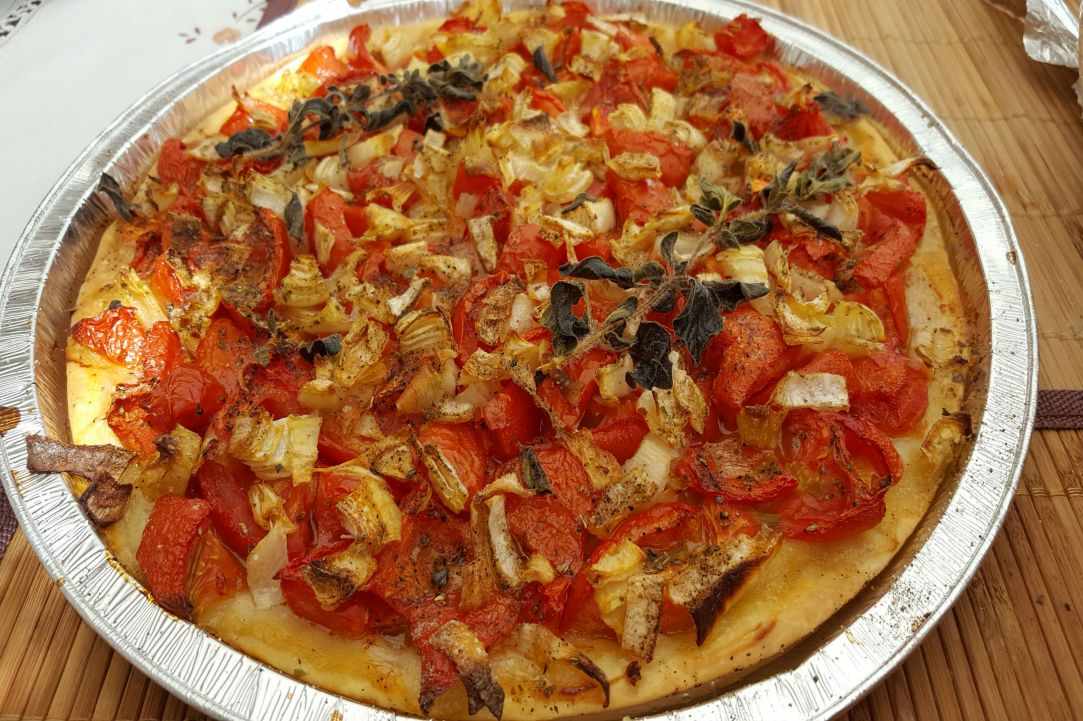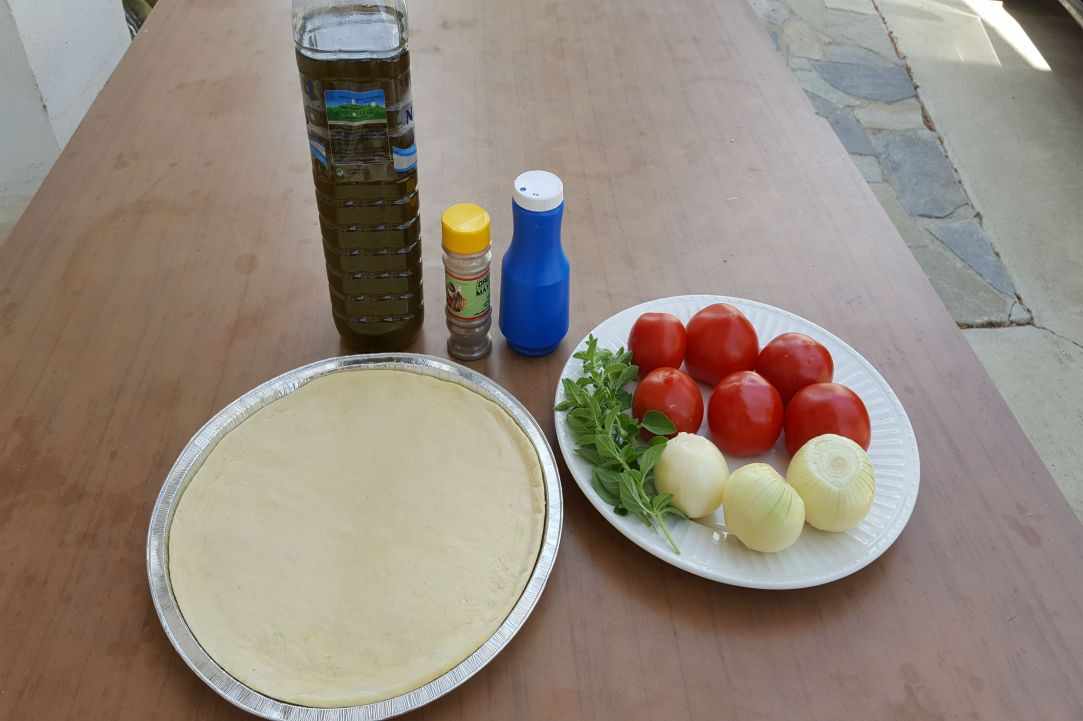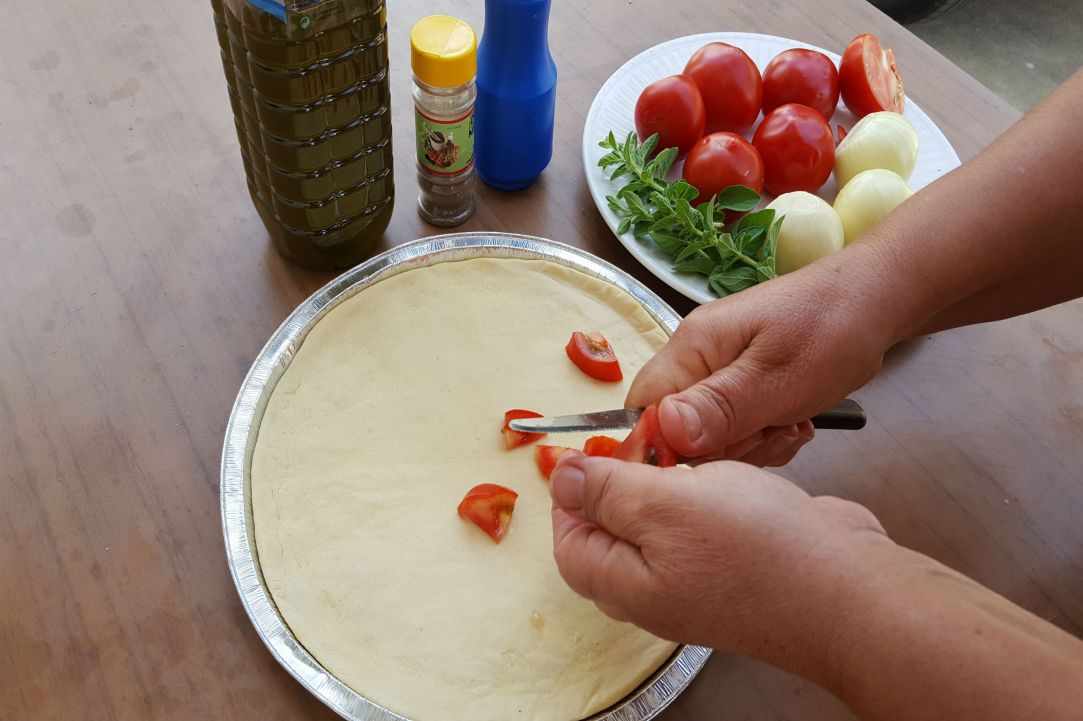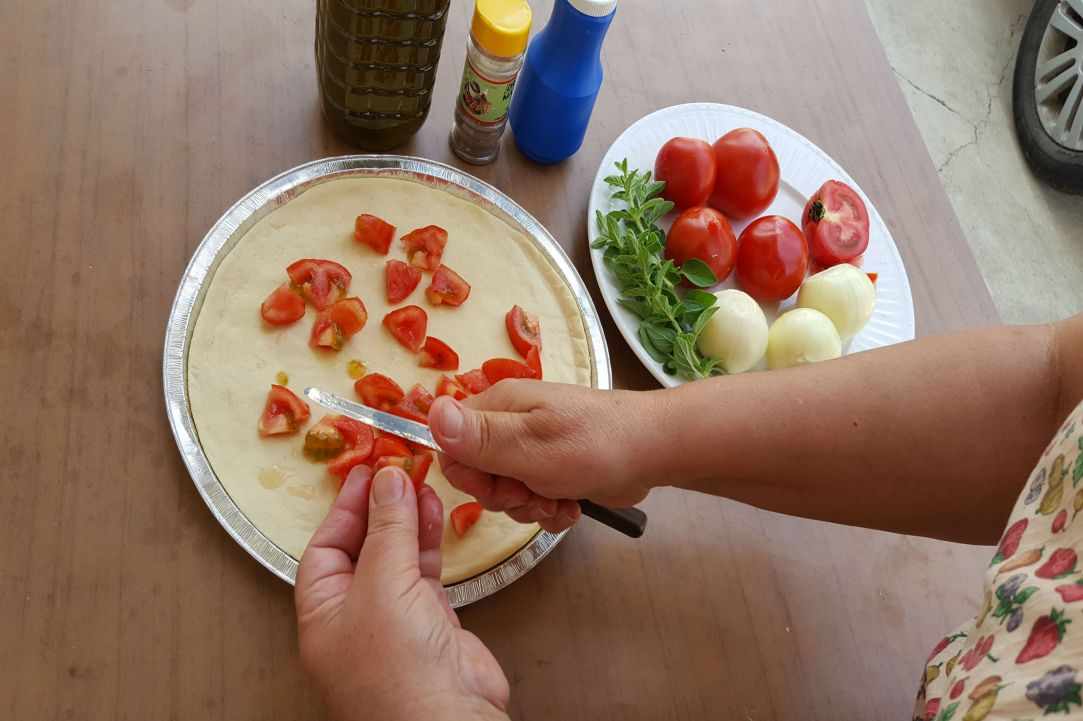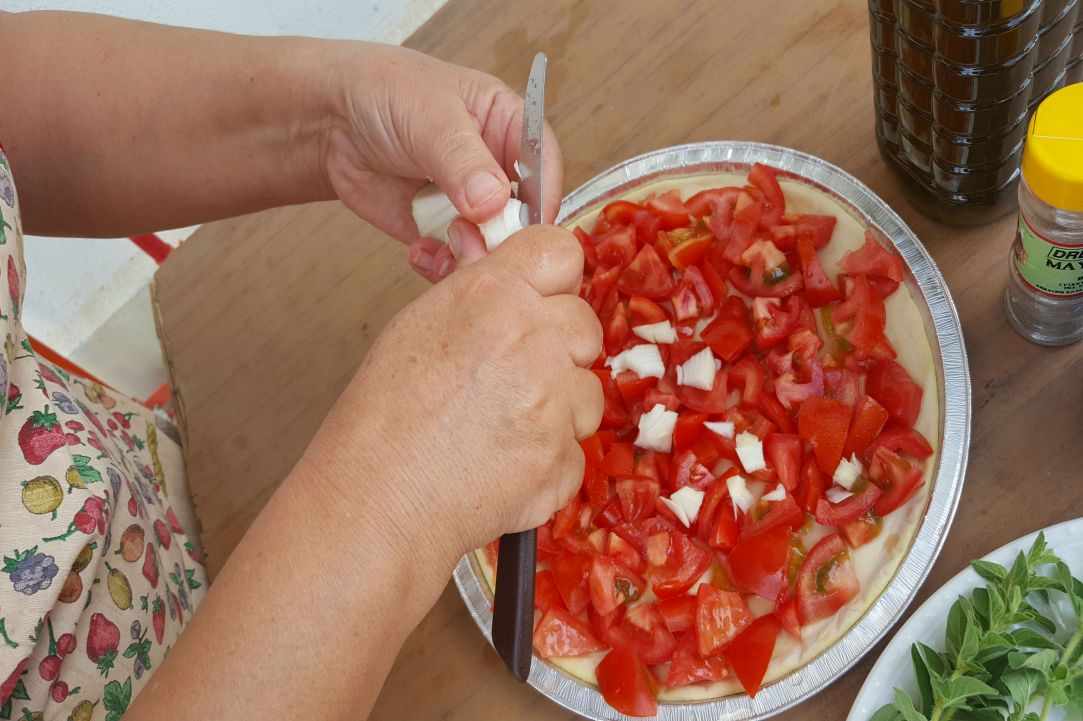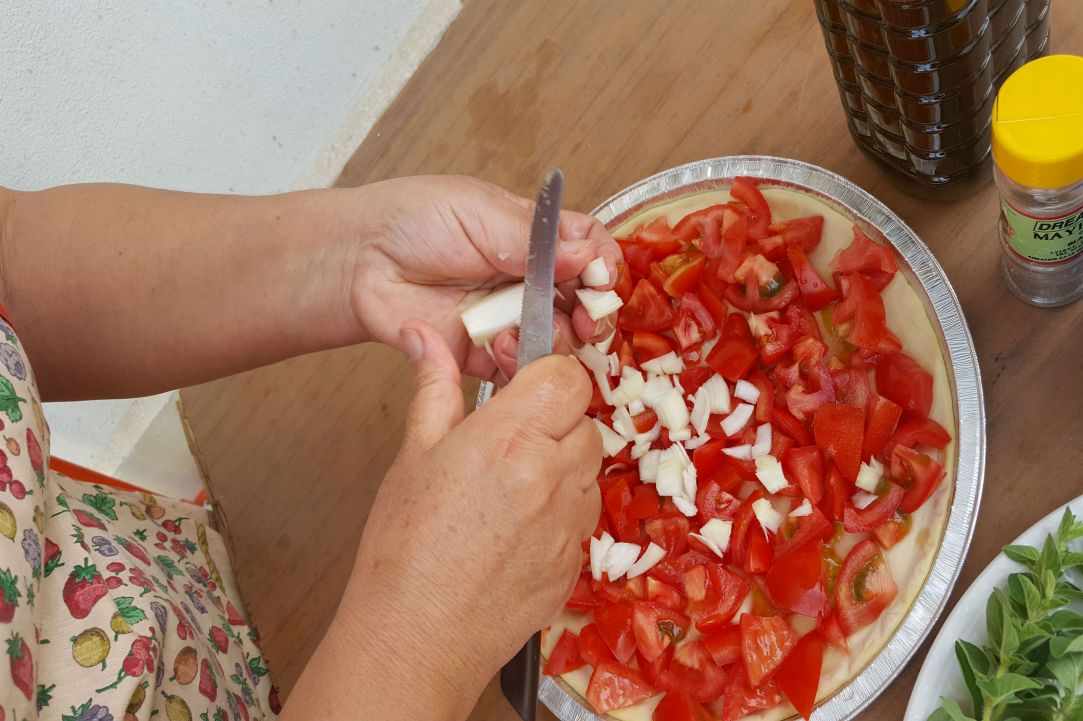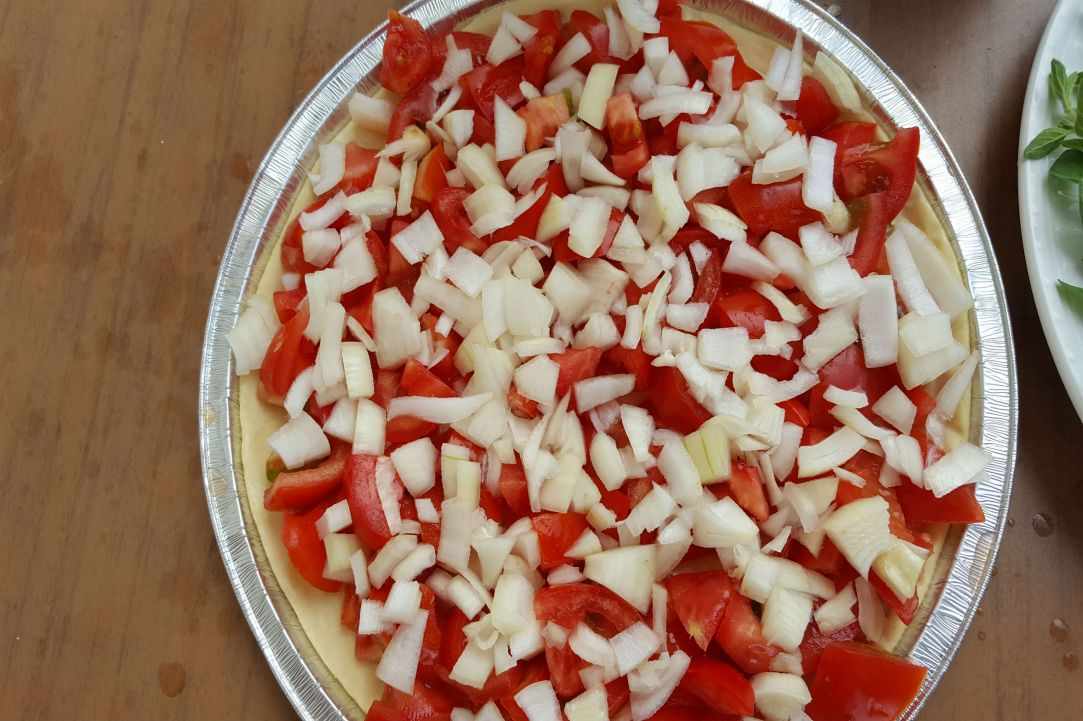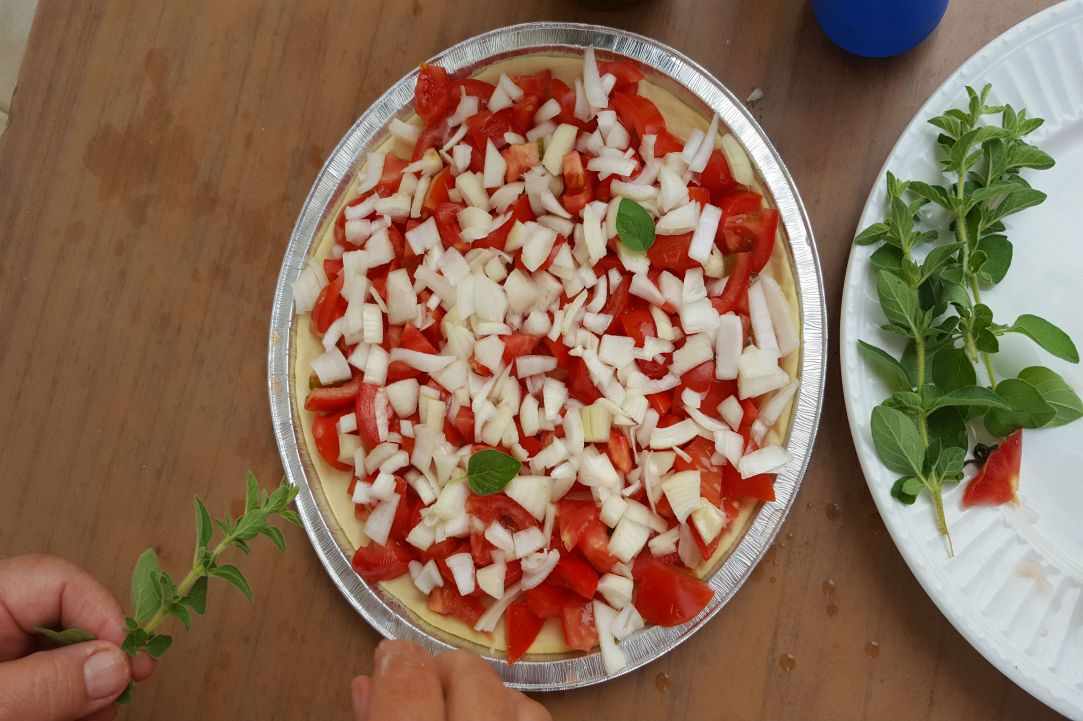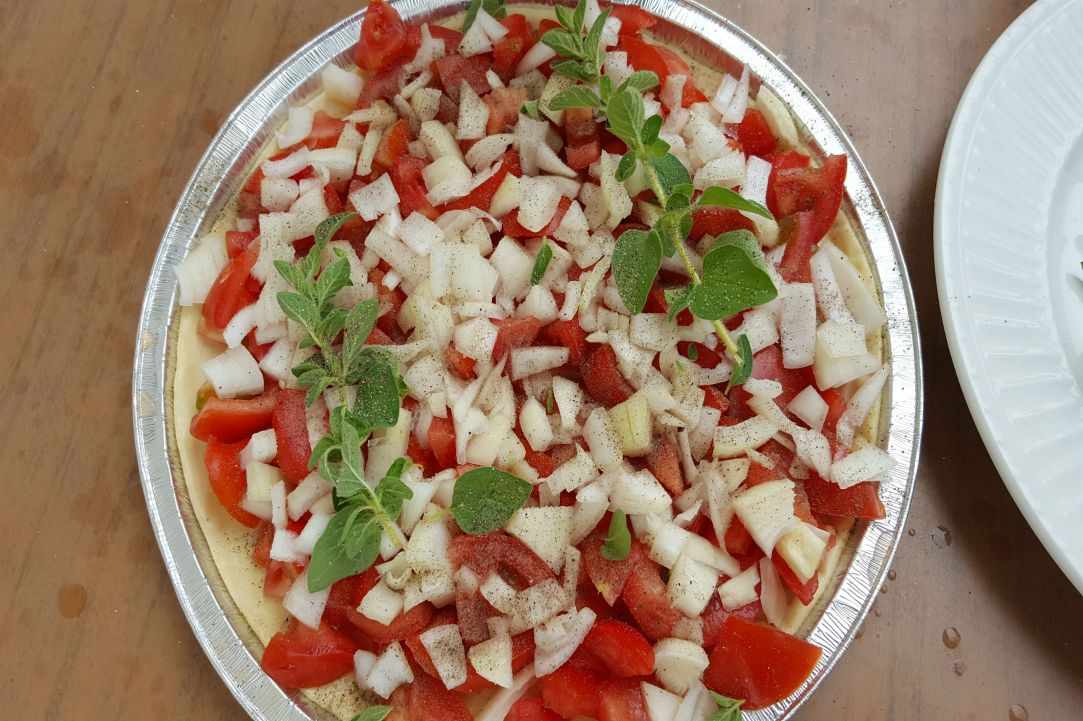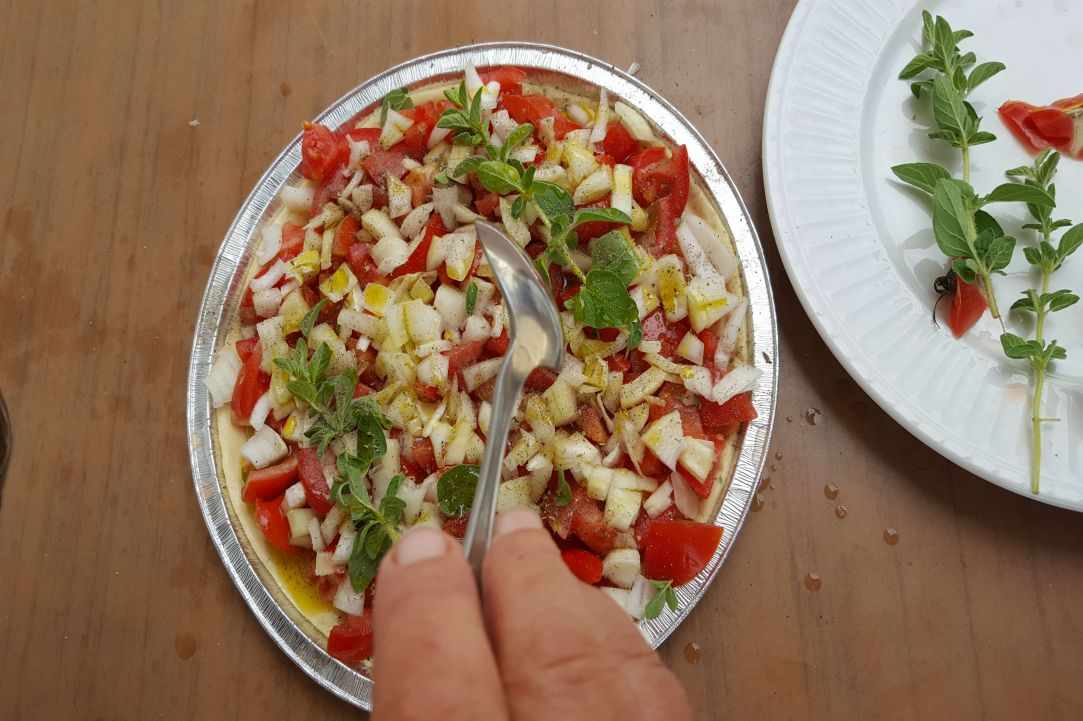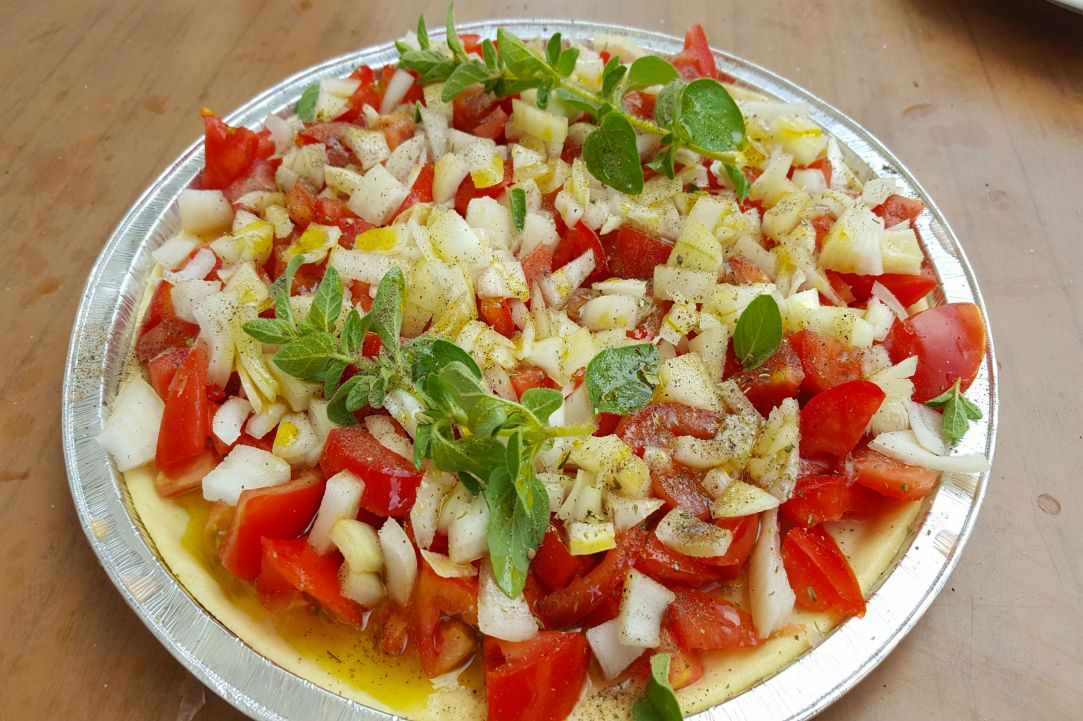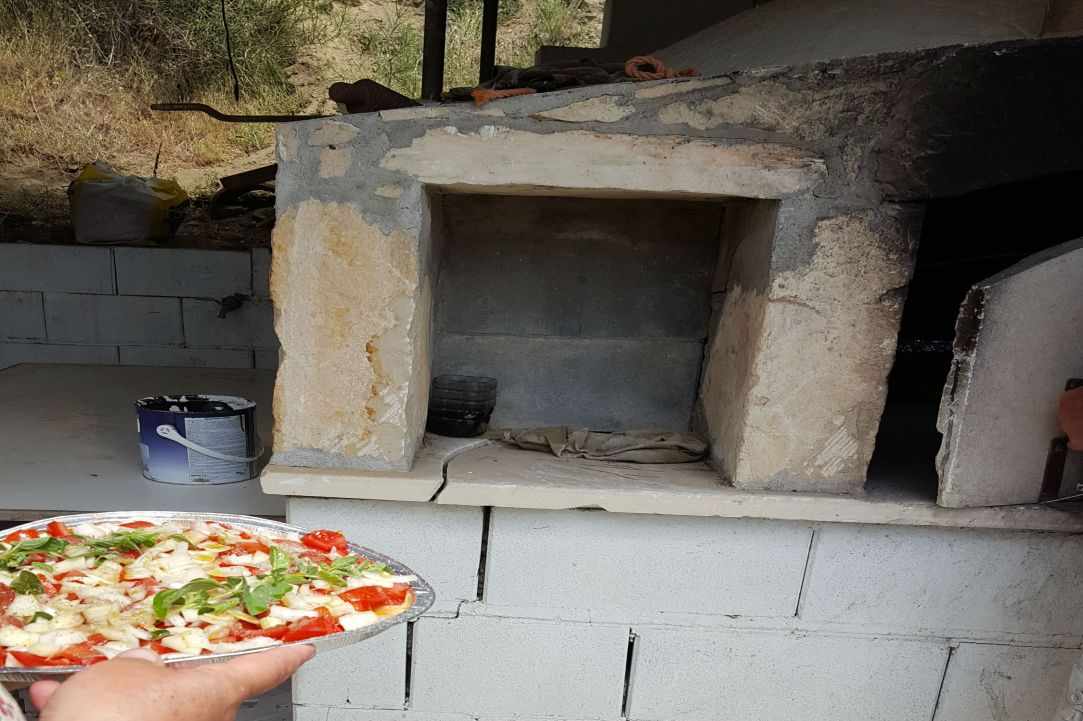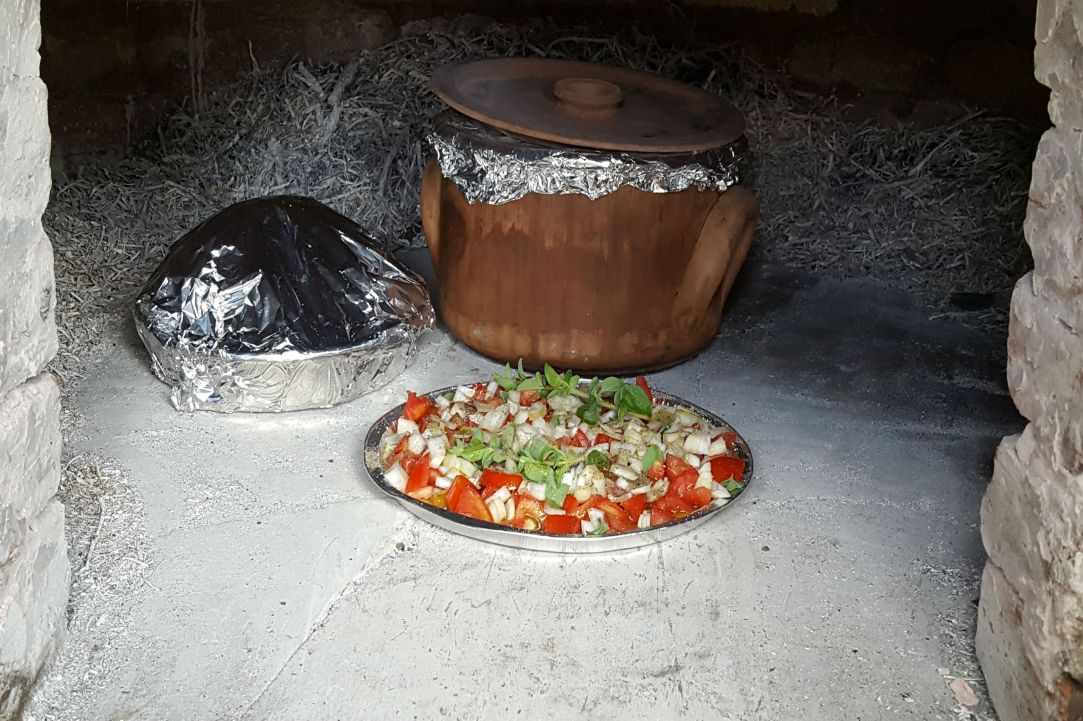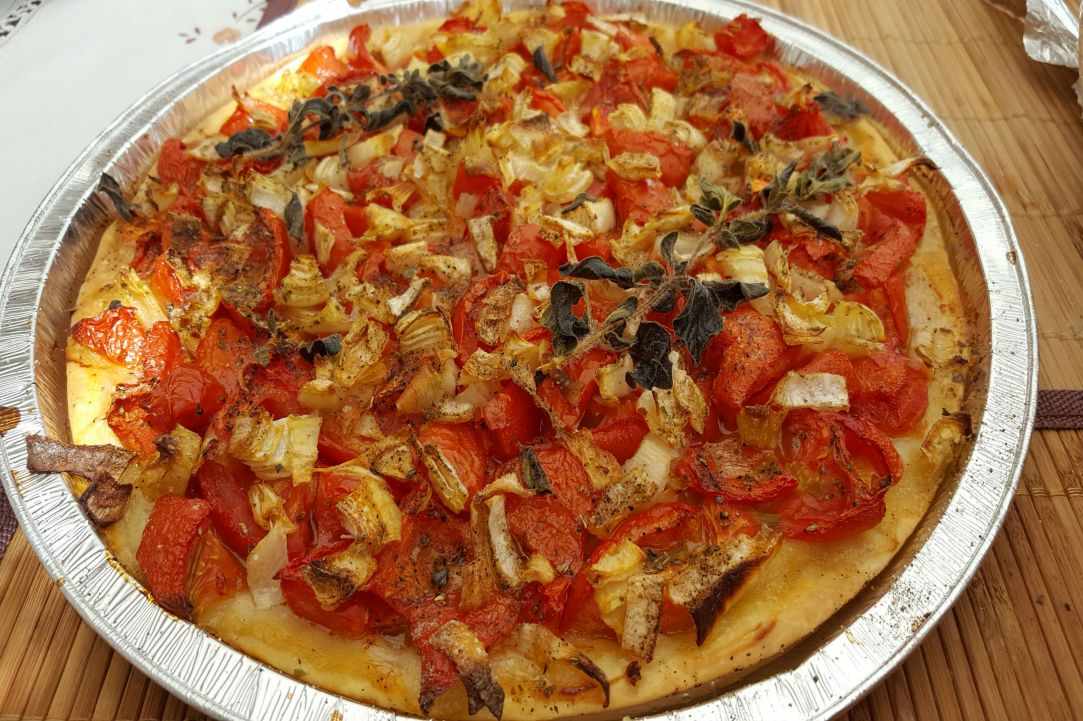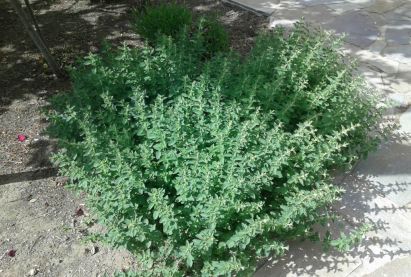 Fresh oregano from my garden