One of the primary needs of a human is food for survival. Good food is a pleasure, a palatal surprise, a magical journey to the variety of tastes available.

Each country has its own gastronomic tastes. Other kitchens are more spicy, more strange, more simple and more complex. Each one, however, with its own uniqueness and quality. The restaurants of Cyprus are here to cover every taste from the most traditional tastes to the most exotic.

We looked for and found the most delicious restaurants in Ayia Napa and we are here to introduce you to them one by one.

The following restaurants are known to us and we highly recommend them. We are sure you will enjoy their delicious dishes. However, if you are not satisfied, please let us know. Send us an email here, we want to know about it.
Al Ritrovo Italian Restaurant
Food brings people together on many different levels. It's nourishment of the soul and body.. It's truly love! The restaurant offers an oasis of food quality in Ayia Napa with various dishes that have an authentic Italian touch...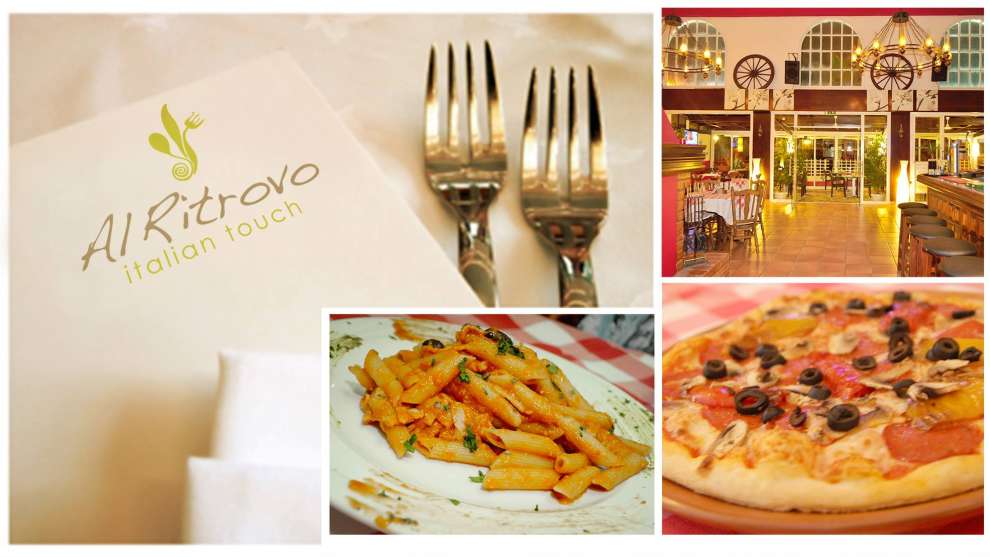 Marquis De Napa
The Marquis De Napa restaurant is located just 2-3 minutes away from the Ayia Napa square. Brilliant food, excellent service, friendly staff, great atmosphere, relaxing environment...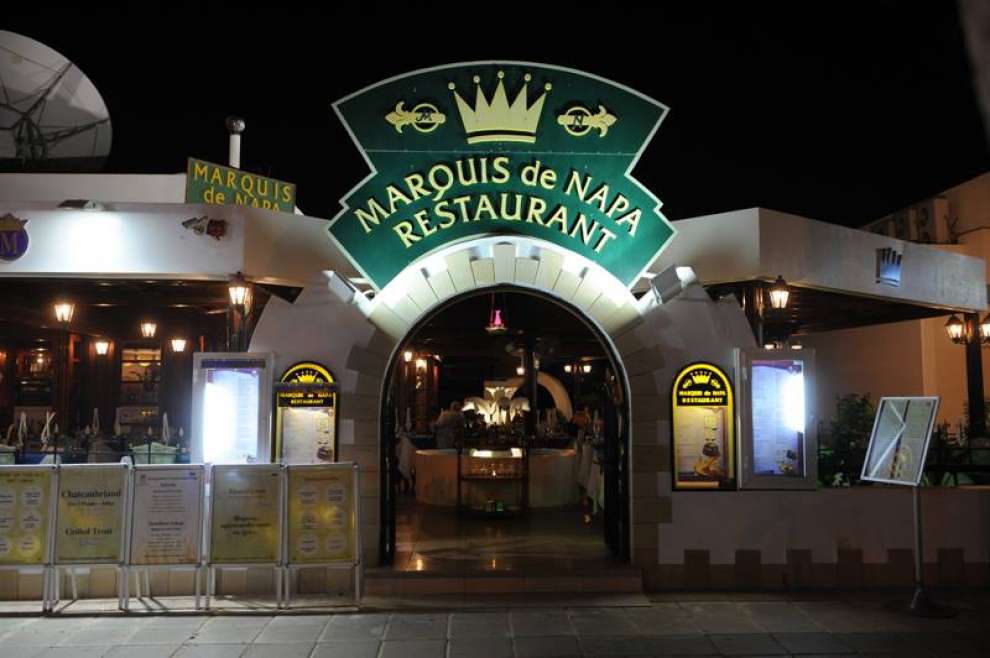 La View Fusion Restaurant
Steak House & International Cuisine. Not every steakhouse stems from the same template. Here you can be sure to enjoy gorgeous slabs of beef cut from short loin & tenderloin as well as…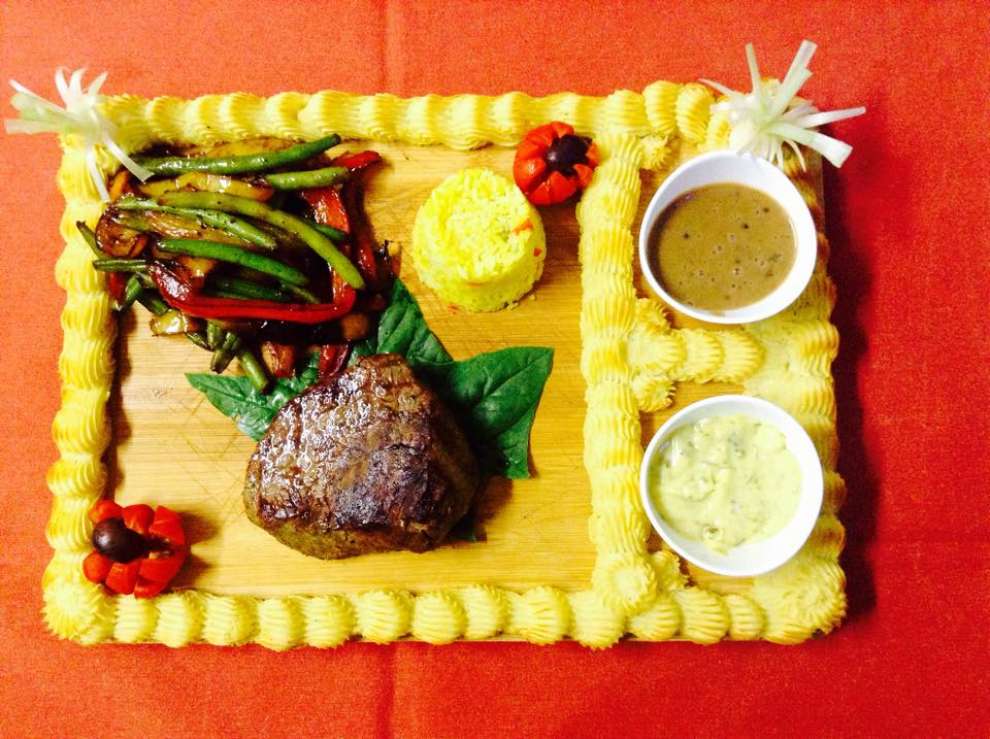 The Olive Tree Restaurant
The Olive Tree Restaurant is situated right in Ayia Napa's heart at Nissi Beach Avenue. It offers its guests something more than a tasteful visit. Easily accessible for wheelchair users, a great friendly children's playground and an opening roof for …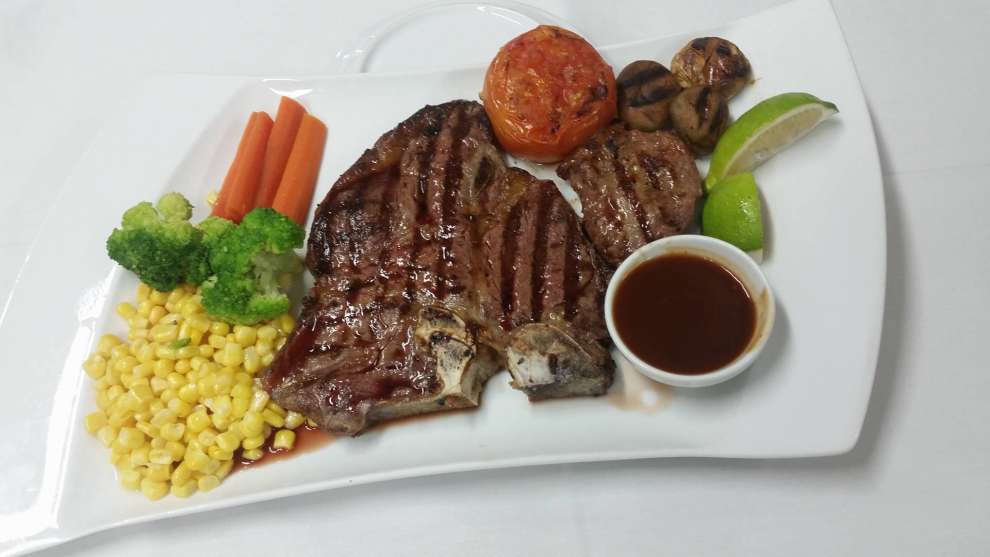 Wild West
This restaurant has delicious food and amazing desserts. There are many choices in the menu for all preferences. It has a fantastic playground area for children so you can enjoy your meal while your little ones are…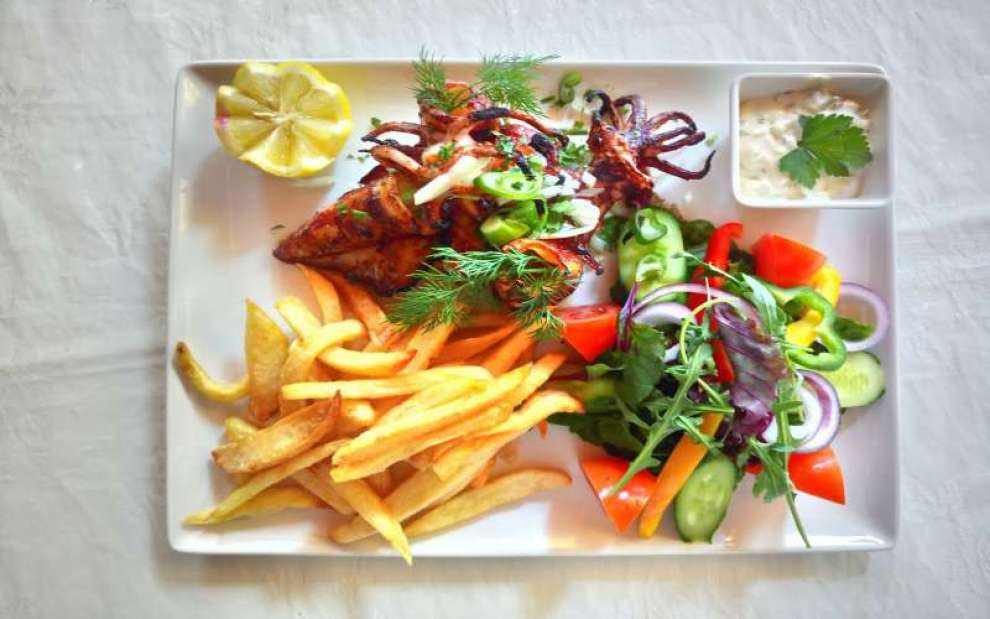 Captain Andreas Tavern
A family restaurant that serves fantastic food at good prices.The restaurant is famous for its excellent food, very good and quick service and friendly staff…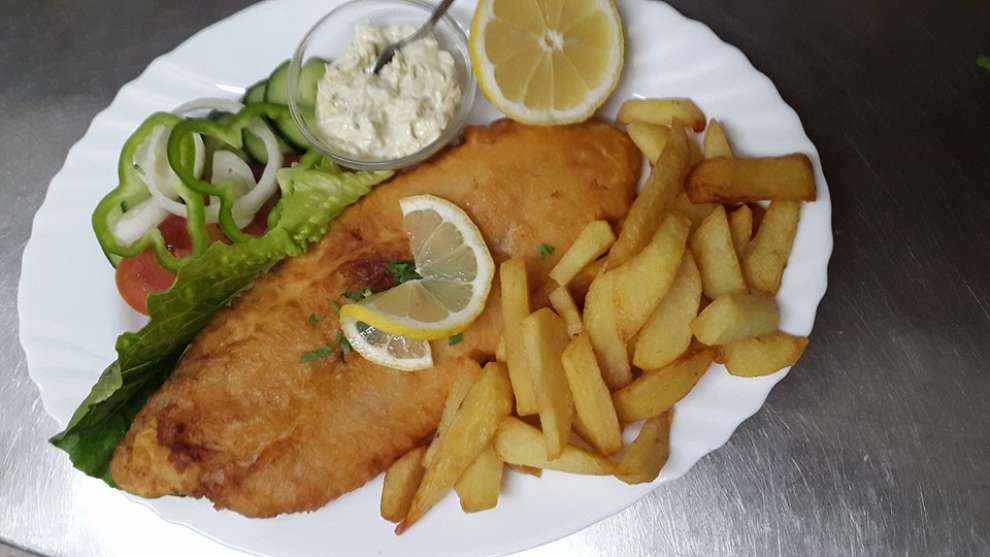 De Medici Restaurant
Authentic Italian Cuisine. A great dinner experience, managed by gastronomy lovers of homemade pizzas in their very own Italian Oven, Pastas and other Italian specialties including breakfast, burgers, seafood, steaks and…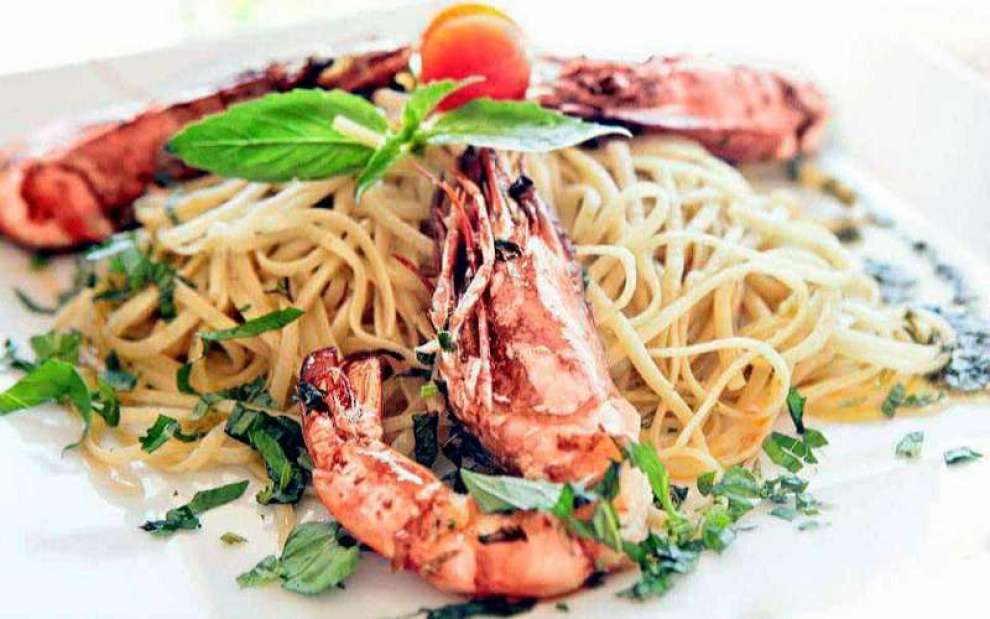 En-Yevo Tavernaki
Authentic Cyprus Cuisine. The En - Yevo Tavern prepares on a daily basis; homemade dishes for lunch and dinner by the owners' - Bambos and Christos - priority is to select fresh produce and local ingredients to create mouthwatering experiences…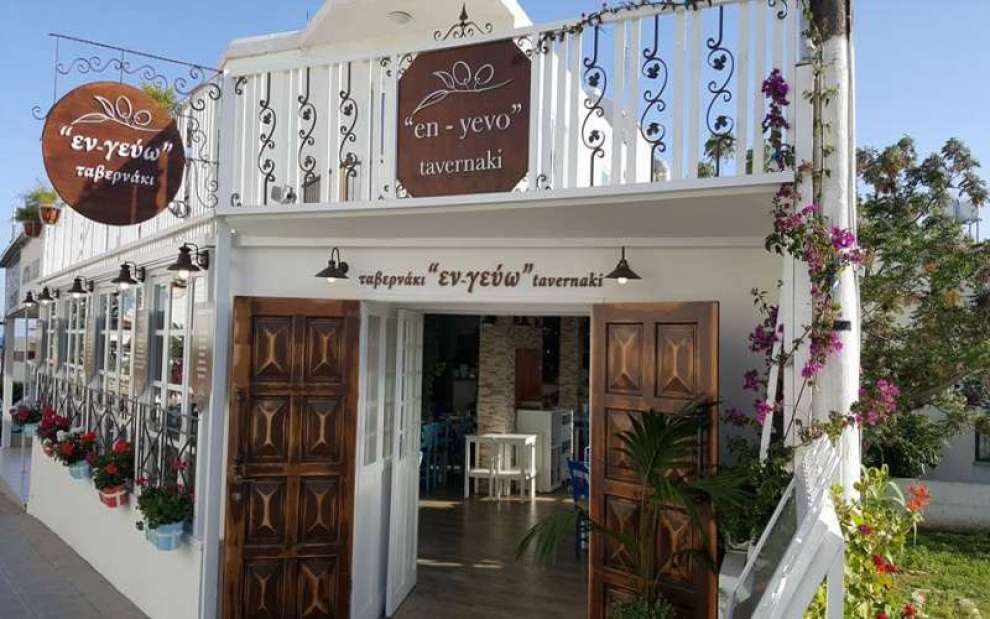 UMI Japanese & Sushi Bar Restaurant
Umi Japanese Restaurant offers contemporary Japanese and fusion dining at the roof top of the Grecian Park Hotel, overlooking the Cape Greko national park and the iconic Konnos Bay...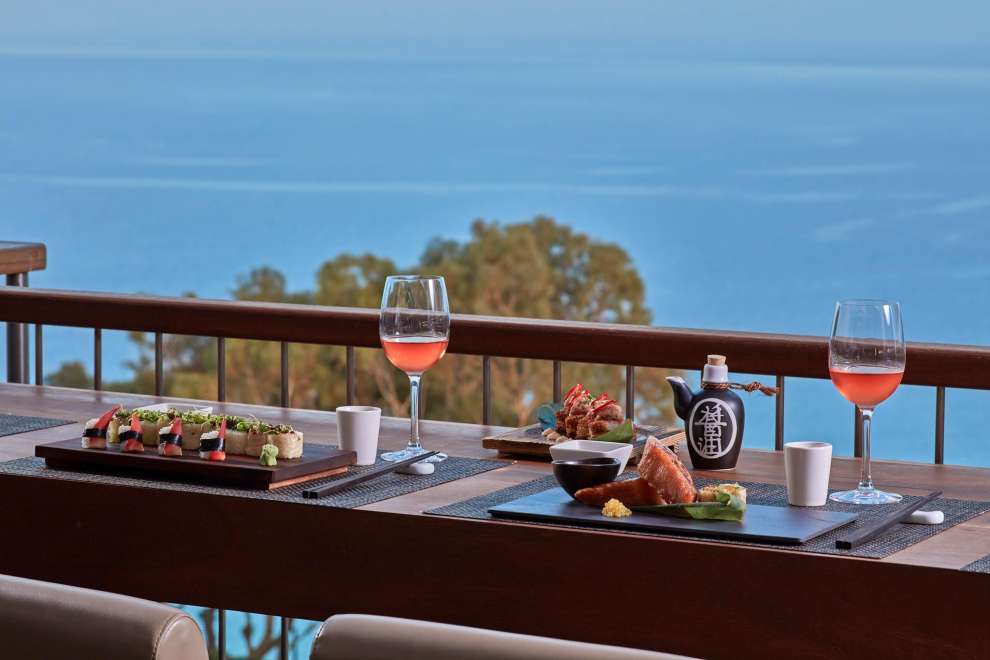 Ravioli's Italian Restaurant & Bar
Ravioli's Italian Restaurant situated opposite the Grecian Park Hotel, offers a unique cuisine based on traditional Italian food with a hint of the contemporary inspiration of the two chefs. As soon as you enter their Italian treasure as they call it, you cannot miss the...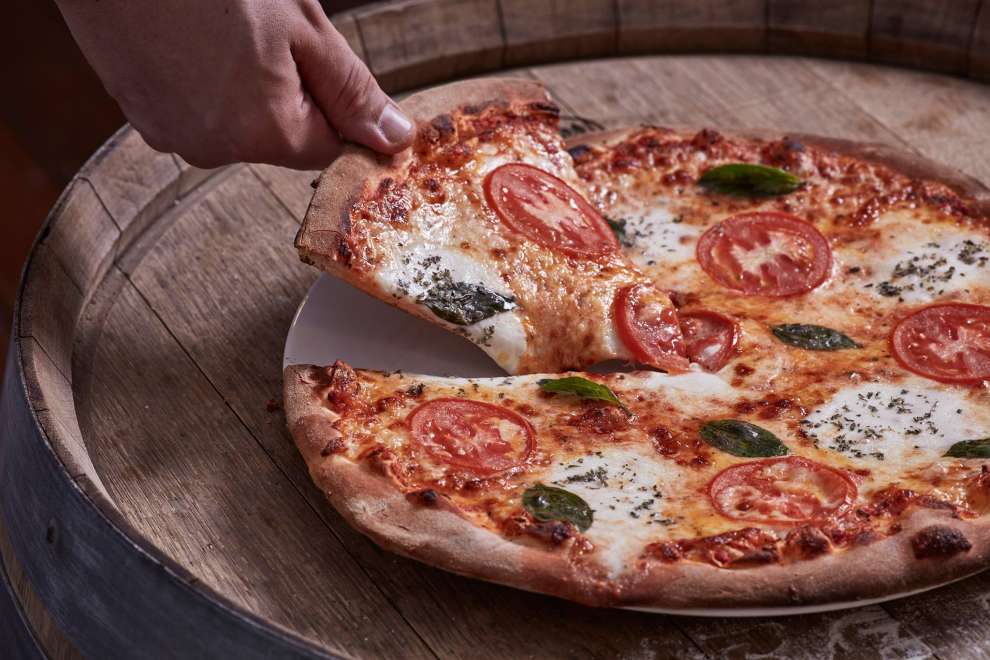 Hokkaido Japanese Restaurant
Established in 1999. Hokkaido presents delicious food with a unique gastronomic theatre with authentic trained chefs who entertain you on their 'teppanyaki' grills – cooking live infront of your eyes and putting on their spectacular show!...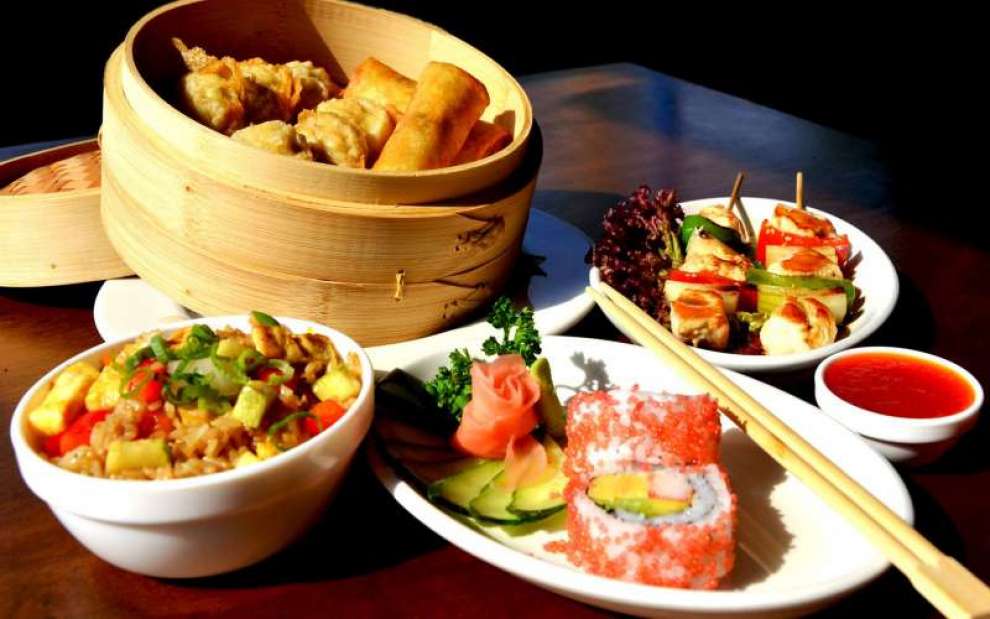 Little Panda Chinese Restaurant & Sushi Bar
Sophisticated, spicy and authentic are words you'll often hear associated with Little Panda Chinese Restaurant & Sushi Bar as they serve up in heaping portions for beyond-reasonable prices…
Magic Sandy Bay Beach Restaurant
The Magic Sandy Bay Restaurant was established in 1974. It is a great place to enjoy a meal and the amazing sea view with…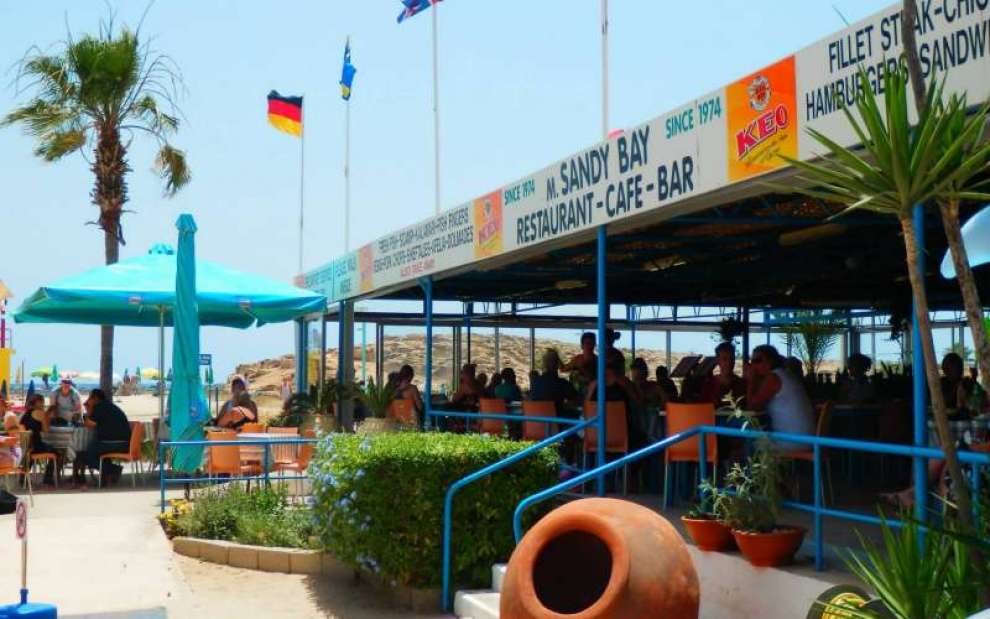 Maistrali Beach Restaurant
Maistrali Beach Restaurant is located at Kryou Nerou street in Ayia Napa. Wonderful food right on the seafront by the beach at very reasonable prices and with friendly staff. They serve fresh fish but also other tasty and delicious food…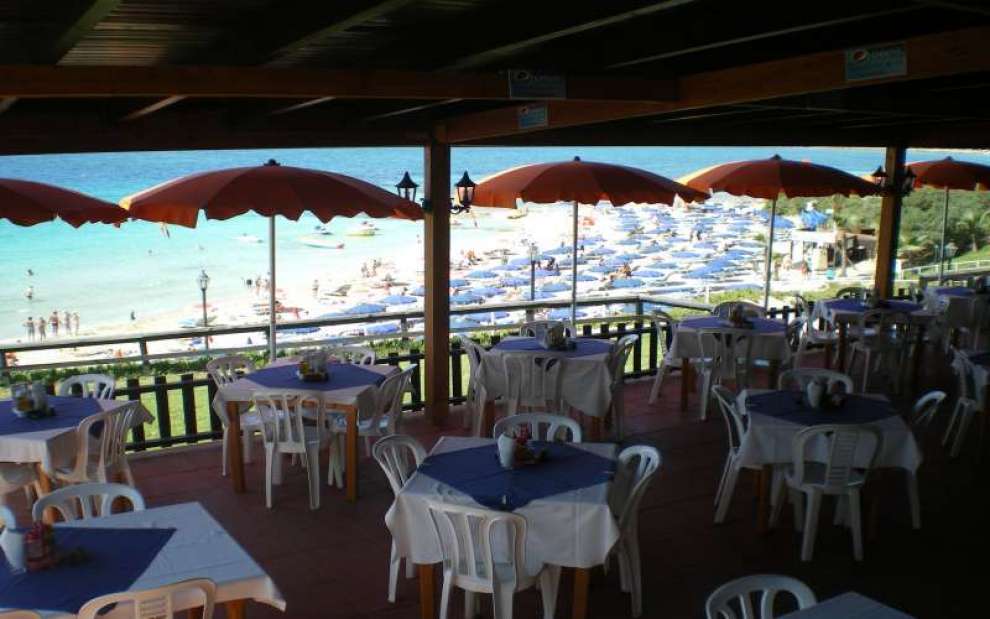 Markos Fish Tavern
With a panoramic view of the Mediterranean sea, an elegant and discreet style, within the luxurious environment of the marina, it's a hit for both tourists and the locals. Visitors can taste and enjoy the chefs fusion of international and Mediterranean flavours, with…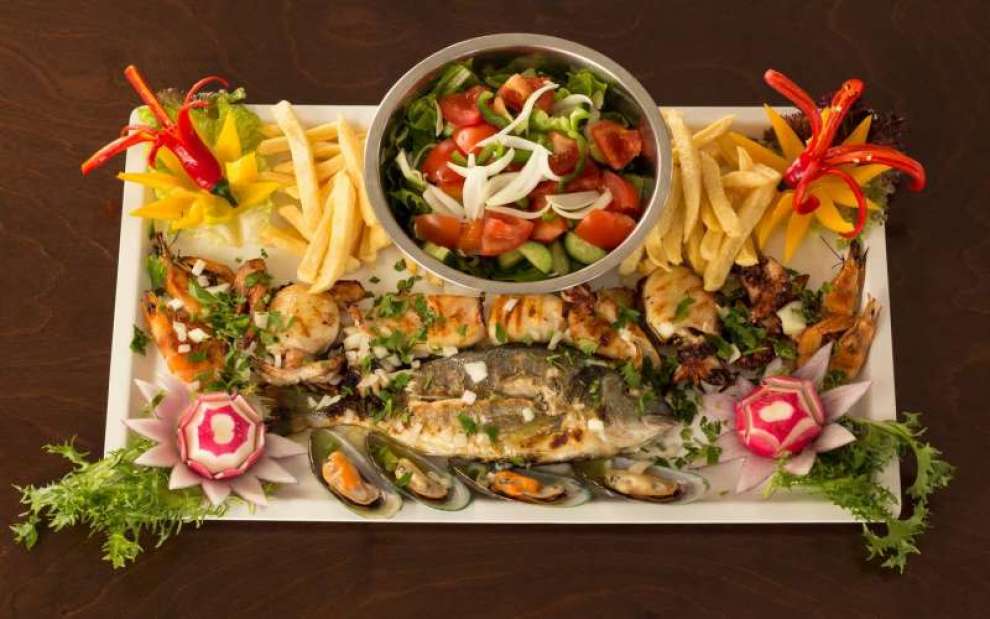 Sage Restaurant
One of the most enjoyable restaurants in Ayia Napa, with fully trained staff to make your evening one to remember. Visit once and you'll be back time and time again. A restaurant with high standards of catering for all the family and providing …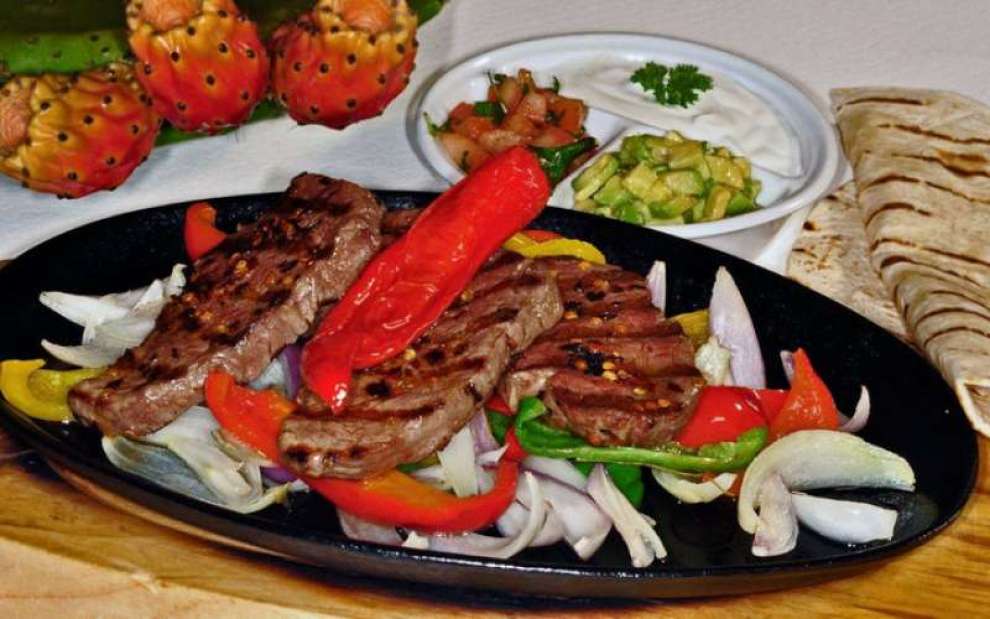 Cyprus Tavern - Meze House
It's a mediterranean restaurant with local specialties and some international themed courses also available. It is a really good place for children and families. People at Cyprus Tavern - Meze House put their heart and soul into the service and food they provide for…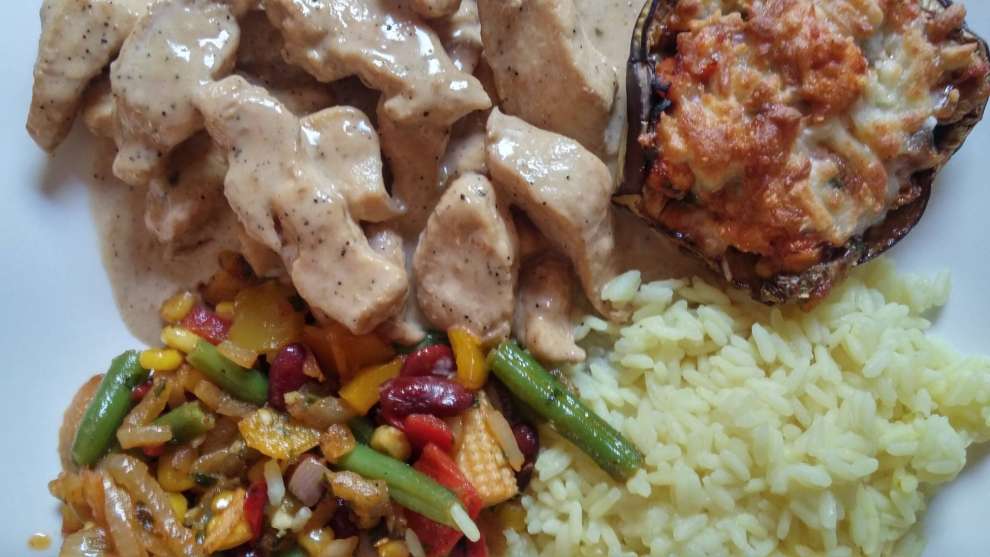 Stamna Tavern
The Stamna Tavern is a restaurant established since 1982. It is a family business with excellent traditional food and atmosphere. The menu will enable you to experience the traditional Cypriot flavours, with their 'meze' consisting of …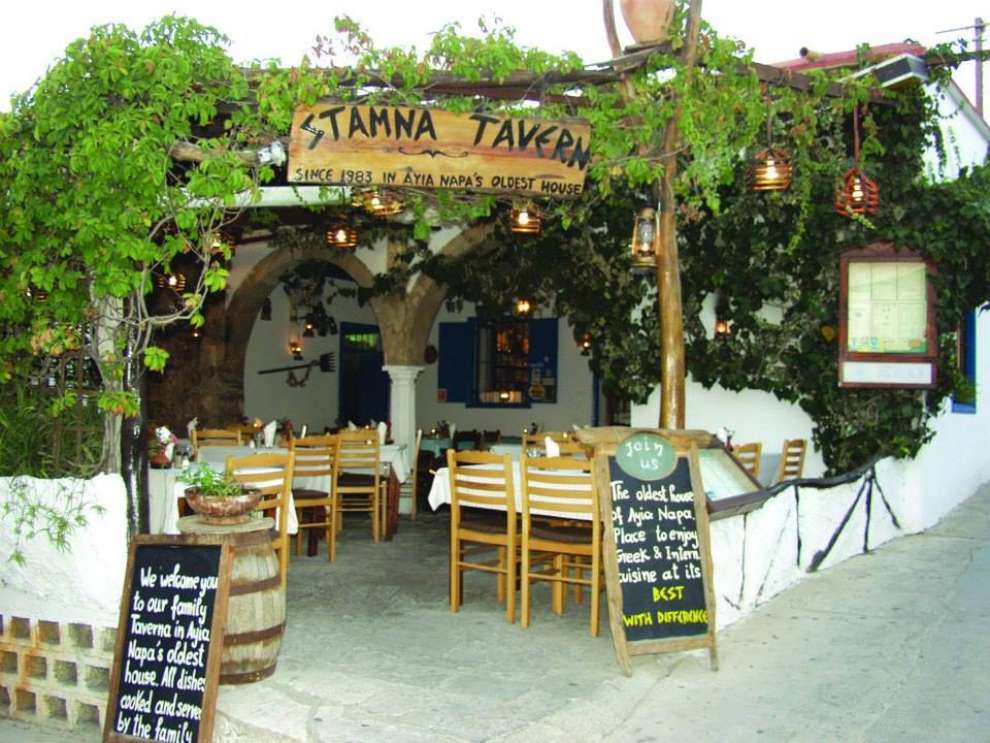 Tequila Mexican Restaurant
Α dazzling attractive place to eat and have a good time is waiting to be had within this Mexican themed garden of Eden. Also available is an indoor fully air-conditioning area (suitable for parties). The exceptionally friendly staff will be happy to serve you exotic cocktails and margaritas along with their amazing…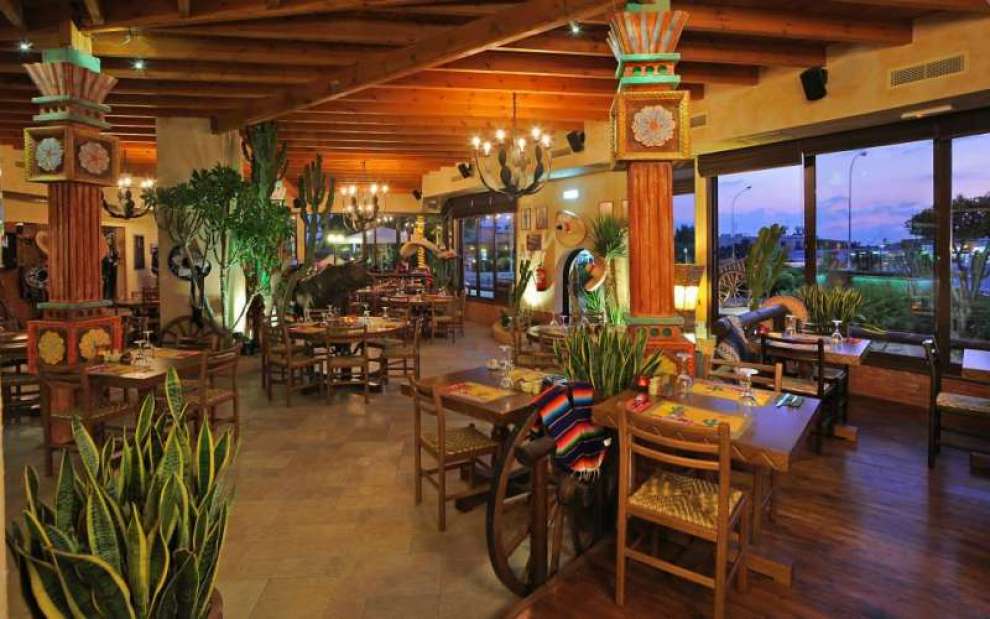 Yo Thai Asian Restaurant
Asian Fusion & Teppanyaki House. Yo Thai offers a large variety of freshly made sushi and sashimi combinations and rolls…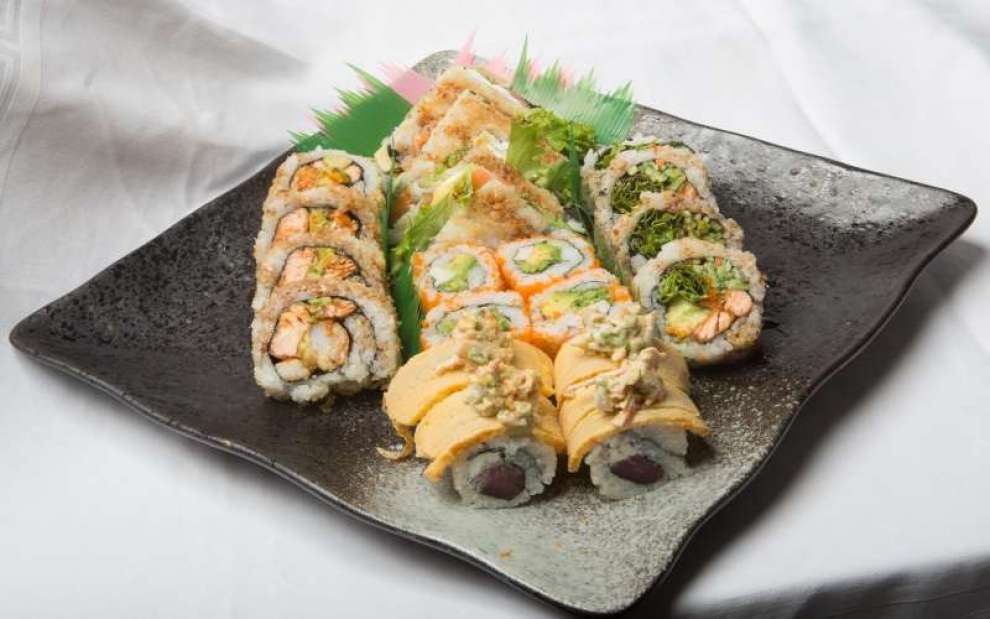 Ocean Basket
A famous and successful chain of restaurants from South Africa with Greek creators, where it offers amazing low-priced food in a pleasant and cozy atmosphere…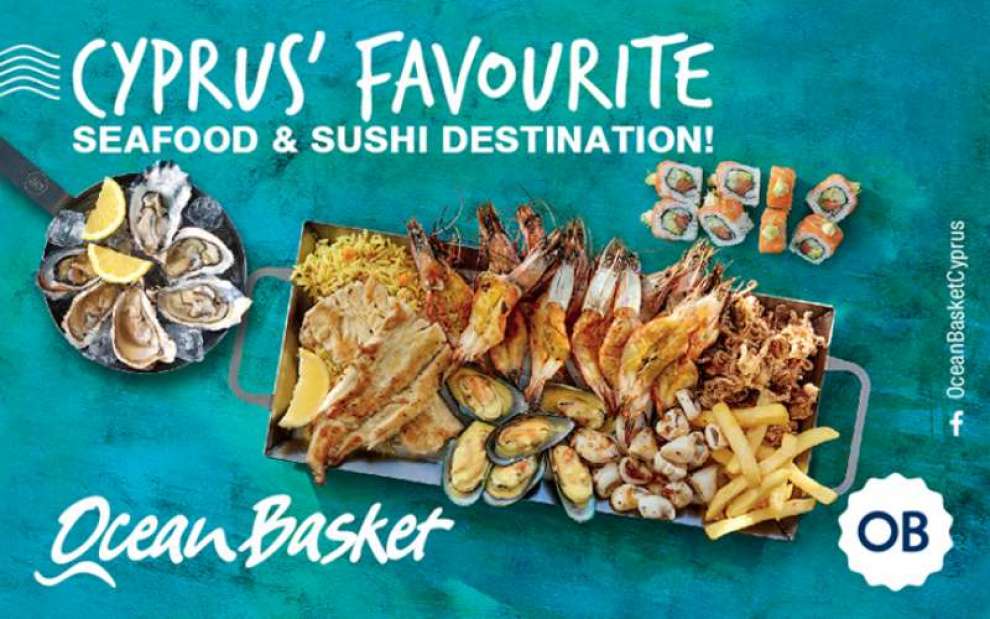 Abacus Restaurant and Lounge café
Abacus lounge Bar & Restaurant is located in the center of Ayia Napa, opposite Thalassa Museum. It is a chic fine dining restaurant, and a trendy chill out lounge…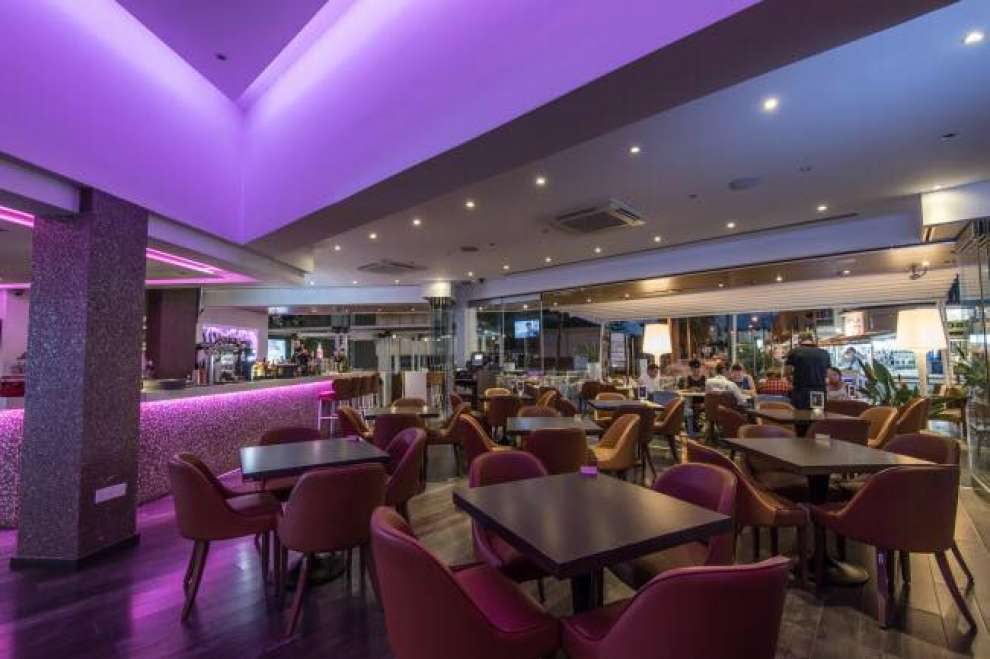 Queen Vic
Queen Vic is renowned for its hospitality and the ability to provide its guests with a night full of fun. Enjoy the same quality of service here in Ayia Napa…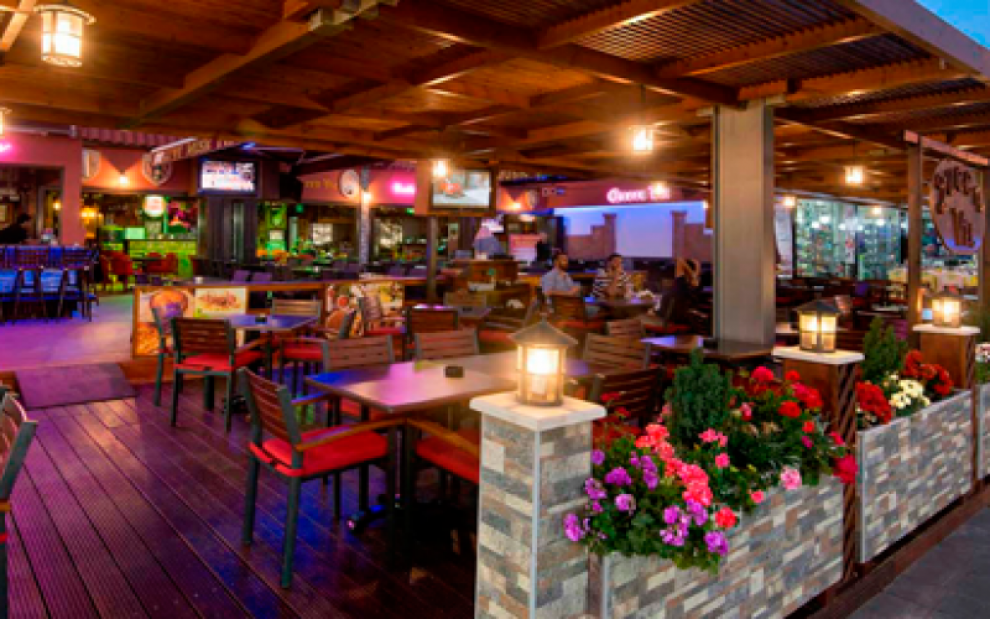 The first restaurants appeared in the 11th century in China and about the same time in the Islamic world. In Europe, the first restaurants were created in the 18th century and the restaurants then were in the form of inns and taverns for travelers and not for residents of the area.
Today, restaurants are divided into various categories, among them: taverns, restaurants, fast food etc. While kitchens around the world vary according to their country of origin.

In Cyprus, apart from the traditional taverns with Cypriot dishes, fish restaurants and fast foods, you will also find restaurants of foreign origin such as Arabic cuisine, Armenian cuisine, French cuisine, Greek cuisine, Indian cuisine, Italian cuisine, Chinese cuisine, Mexican cuisine etc.

Restaurants in Ayia Napa:
The Olive Tree Restaurant
Abacus Restaurant and Lounge café
Captain Andreas Tavern
De Medici Restaurant
En-Yevo Tavernaki
Ravioli's Italian Restaurant & Bar
UMI Japanese & Sushi Bar Restaurant
Hokkaido Japanese Restaurant
La View Fusion Restaurant
Little Panda Chinese Restaurant & Sushi Bar
Magic Sandy Bay Beach Restaurant
Maistrali Beach Restaurant
Markos Fish Tavern
Sage Restaurant
S & N Cyprus Tavern - Meze House
Stamna Tavern (Ayia Napa)
Tequila Mexican Restaurant
Wild West
Yo Thai Asian Restaurant
Ocean Basket
Al Ritrovo Italian Restaurant
Queen Vic