Saint Epiphanius in Limnati
One of the oldest chapels in Cyprus
Today I will take you to Limassol district and specifically to the village of Limnatis, to an ancient chapel northeast of the village dedicated to Agios Epiphanios.
Arriving in the village we parked our car and crossed the route to the chapel, a beautiful path with flowering almond trees, a trademark of the village, olive trees and a point of view where you can enjoy the tranquillity of the landscape.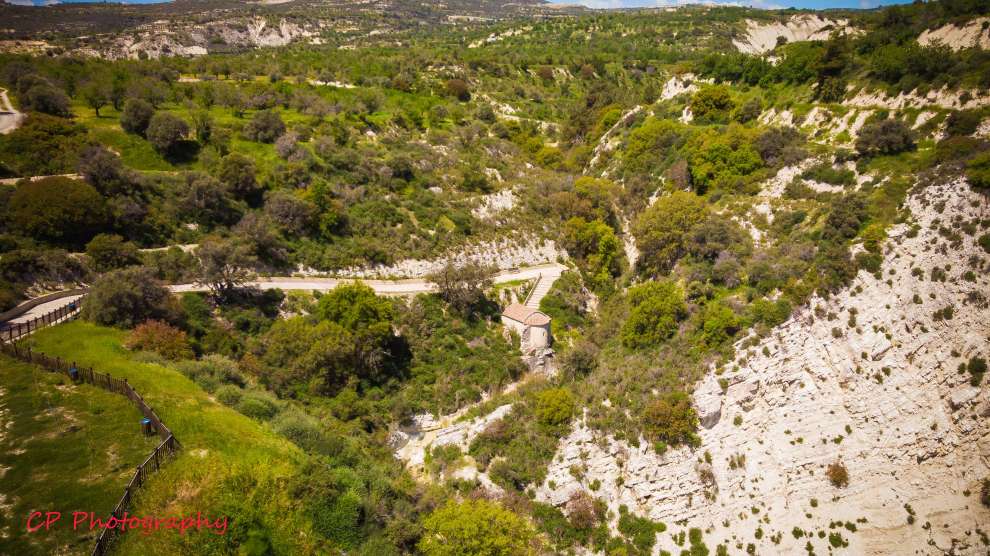 What we did not expect, however, was to find ourselves accidentally in a small chapel built literally on the edge of the cliff to take your breath away, and the first thought I made was that only by a miracle can a building stand on the edge of a cliff.
To reach the chapel you have to go down the slope made recently with stones of the area that fit harmoniously with the building of the church.
Opening the old door, you can see that the frescoes, those that are preserved of course, must be dated around 15-16 century. The south wall and the apse have survived since that time, while parts of the church that were destroyed have been renovated in 1969.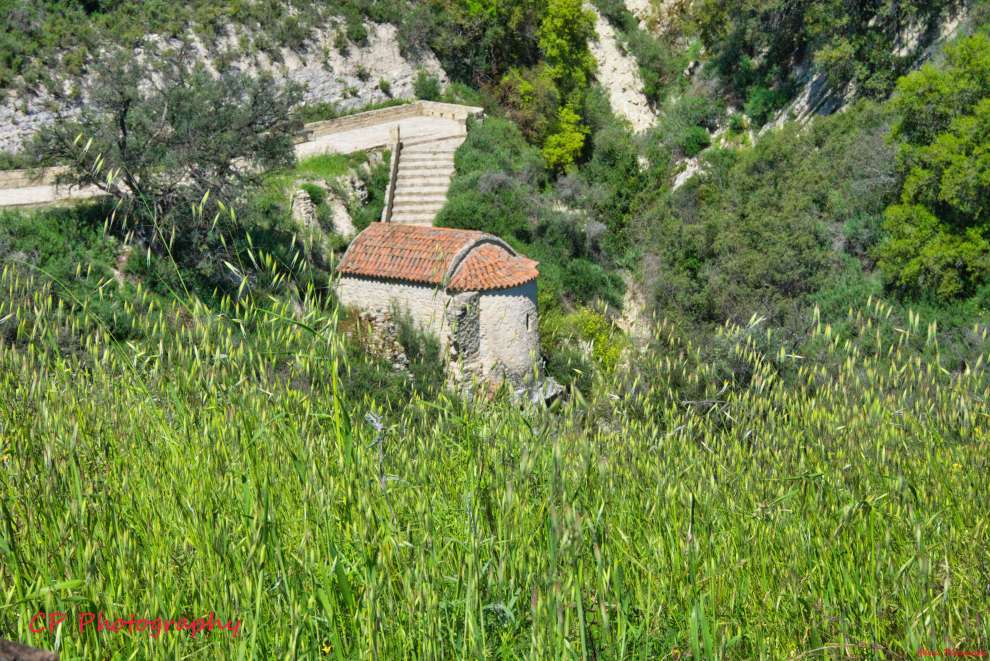 .
The chapel is an archaeological monument and belongs to the Department of Antiquities
When we visited the chapel it was a rainy season and we had the pleasure to enjoy the river that flowed double from the church making the scenery even more beautiful.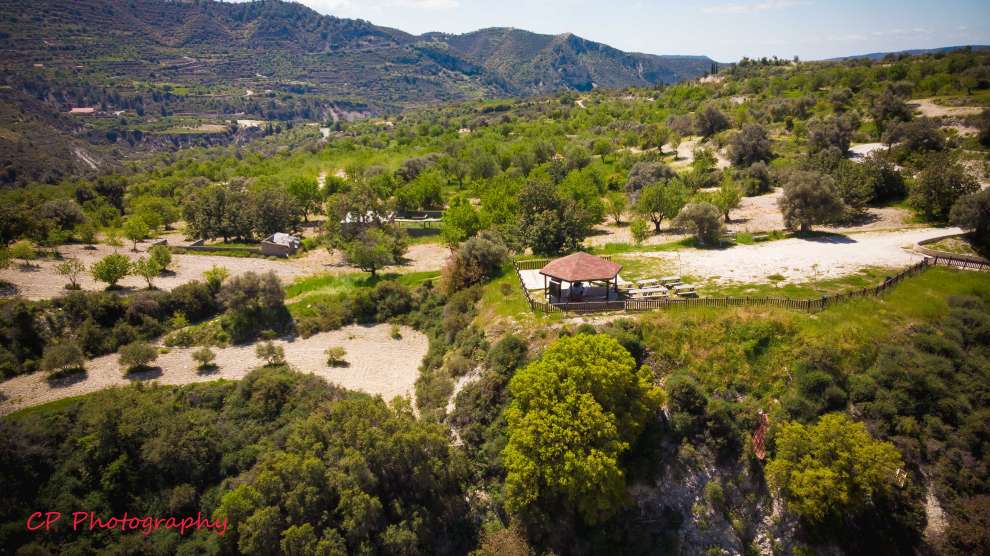 A little further up in a relatively close distance some projects were made and the space was converted into a children's Park and a covered picnic area where you can sit and enjoy the fresh air and the incredible view. There is also a telescope where you can see the mountains of Pitsilia up to Troodos.
For those who haven't gone yet here's a chance for a Sunday getaway. The route is easy to make and why not bake your favourite dishes in the picnic area!
See below the relevant videos and photos: