Larnaka Municipality is organising the two-day Loud Unsound Music Festival! The Festival will host bands from the broader music scene of Cyprus.
This is a festival that includes many kind of music, rock, reggae, electro and cinema music!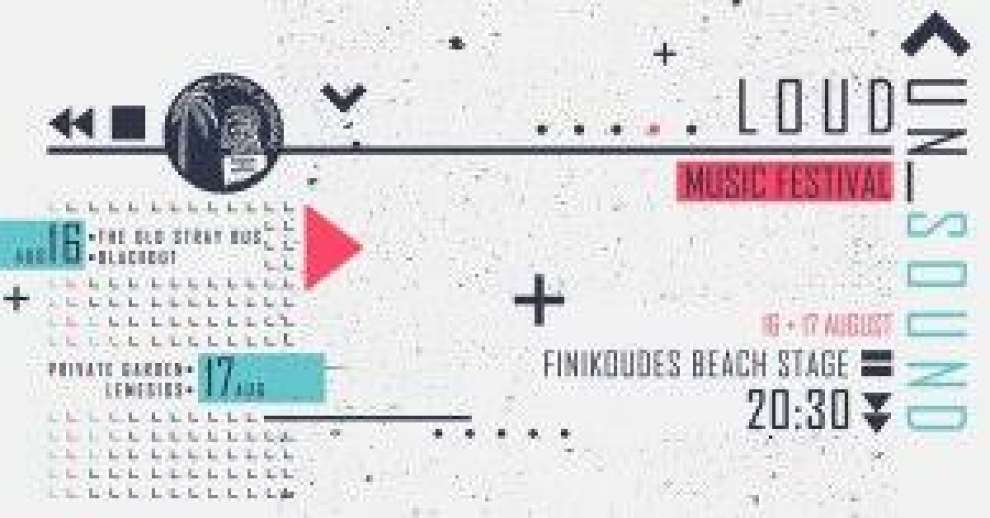 Friday, August 16, 2019:
-The rock band "The Old Stray Bus" with its groovy riffs and humour.
-Reggae Skaband ''Blackout'' with Greek and foreign tracks.
Saturday, August 17, 2019:
-Garage - Rock band "Private Garden", with original tracks and covers with elements of Rock and Indie music.
-Alternative band Lemesios, where they will play original songs as well as covers with strong elements of Rock, Electro and Cinema Music.
Friday & Saturday 16 & 17 August 2019
8:30 pm - 11:30 pm
Central platform of Finikoudes
Free entrance!