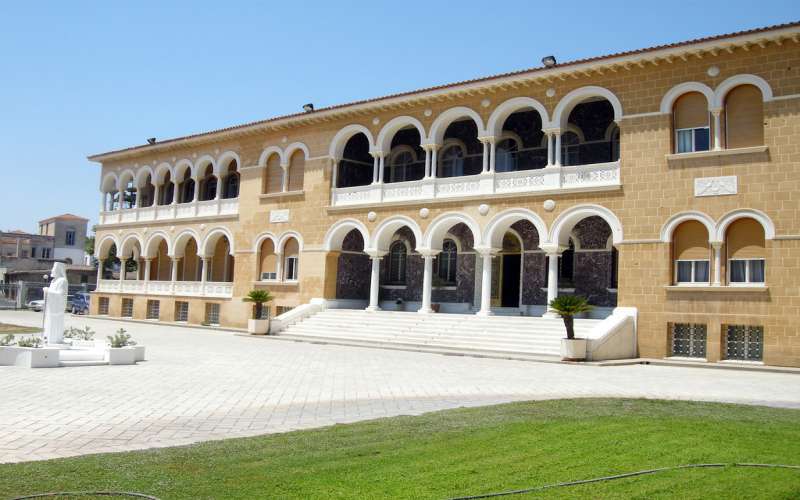 Archbishopric (Palace)
It is the residence of the Archbishop and the offices of the Archbishopric
The Holy Archbishopric of Cyprus or otherwise known as the Archdiocese of New Justinian and all of Cyprus belongs to the Church of Cyprus. The Archbishopric is located in Old Nicosia opposite the Pancyprian Gymnasium.

The New Archbishopric, built in 1960 in a neo-Byzantine style, includes the private suite of the late Archbishop Makarios III.

The Old Archbishopric, located next to it, was built in 1730 and houses the Cyprus Folk Art Museum.
Address: Archbishop Kyprianou Square, Nicosia
Telephone: +357 22 554 600
For the map of the area click HERE