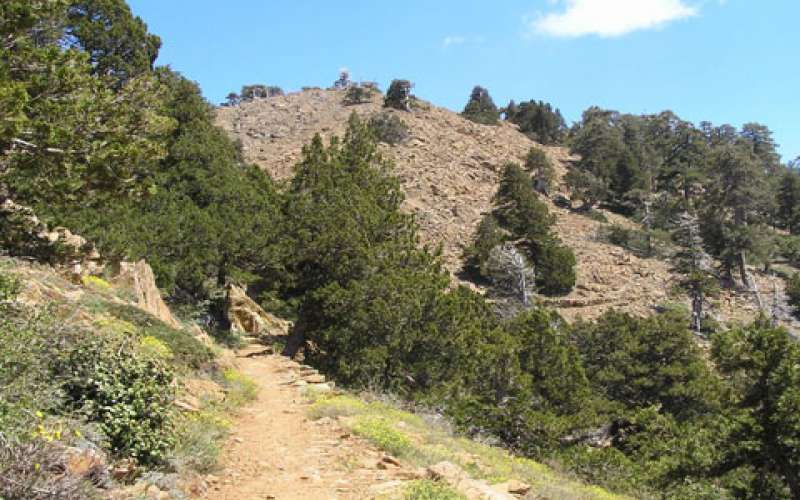 Artemis Trail
A breath-taking view from the top of Cyprus
This is literally a top Cyprus walk, as it is composed of two trails, one of which (Artemis trail) is the Cyprus trail with the highest elevation (1,800 meters). Artemis trail is circular, around the base of Mount Olympus and has a length of 7km.
The path took its name from the goddess Artemis, the daughter of Zeus and Leto, and the twin sister of Apollo. The beautiful, brilliant and often peculiar and tough goddess, as imagined by the ancient Greeks, was the protector of wild animals, mountains and forests.
The route has a circular path around Chionistra at an average altitude of 1850m. With the information signs of the trail, you will have the opportunity to explore the forest.The visitor will pass by many pines and junipers and see barren rock at the top, while walking next to cliffs at points. We recommend that one does the trail closer to summer, since because of the high elevation, flowers tend to be in bloom later in the season, compared to the same species in lower elevation.
It is also a great place for the lovers of mountain bike using one of the many way-marked nature trails. The rocky nature of the terrain, however, does make it more challenging and you have to be careful.