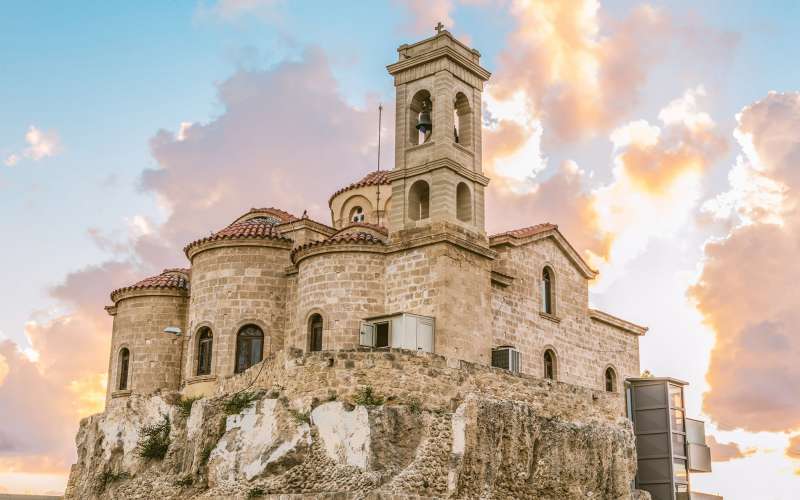 Church of Panagia Theoskepasti, Pafos
Veiled by God for protection!
Theoskepasti means 'Veiled by God'. The church is dedicated to the Virgin Mary. According to tradition, a fog was sent by God to protect the original church during Arab raids of the Island. The fog made it invisible to the Arabs as they approached it and thus avoided destruction.

The modern church was built in 1926 on the ruins of an older chuch, while its restoration took place in 1990. It sits on a rock overlooking the whole of Kato Pafos area. Hundreds of people, both locals and visitors, visit the church every day to admire the splendid wood-carved iconostasis, the excellent icons and, of course, to pray to the miraculous, silver-covered icon of the Virgin Mary, which is believed to be one of seventy painted by Luke the Evangelist.