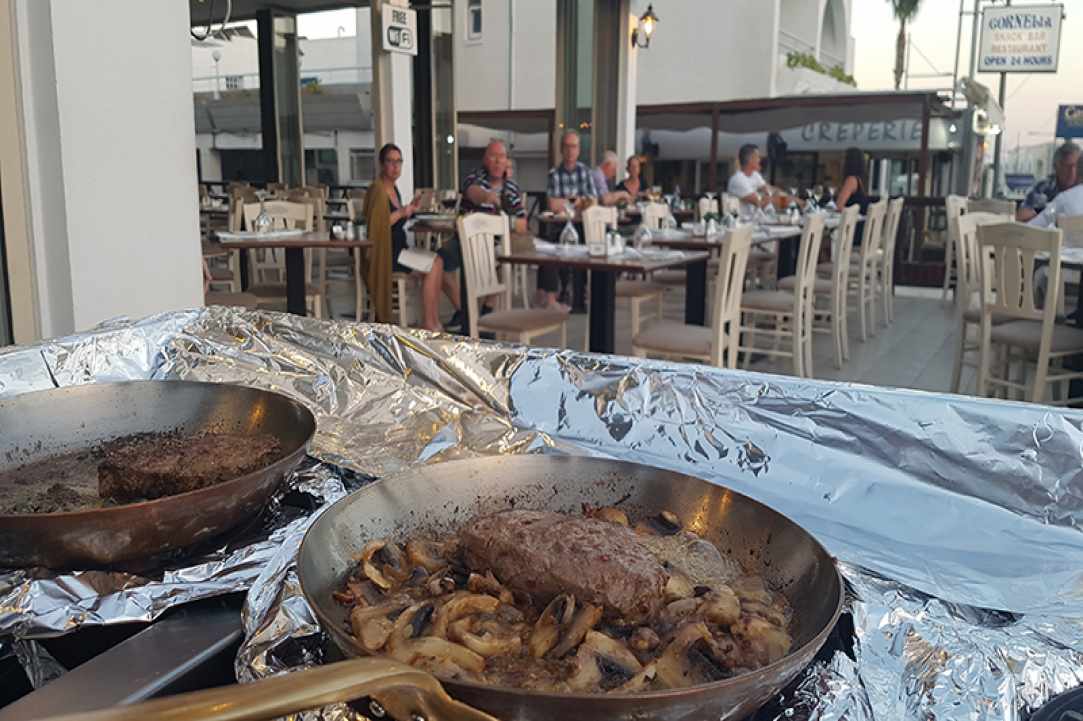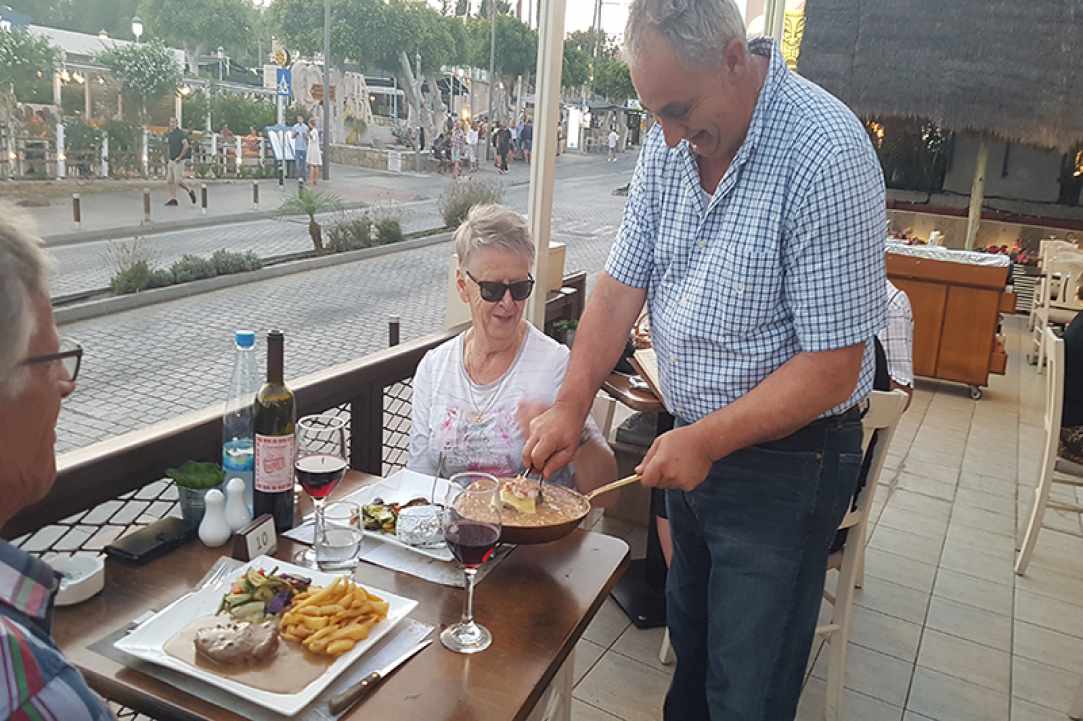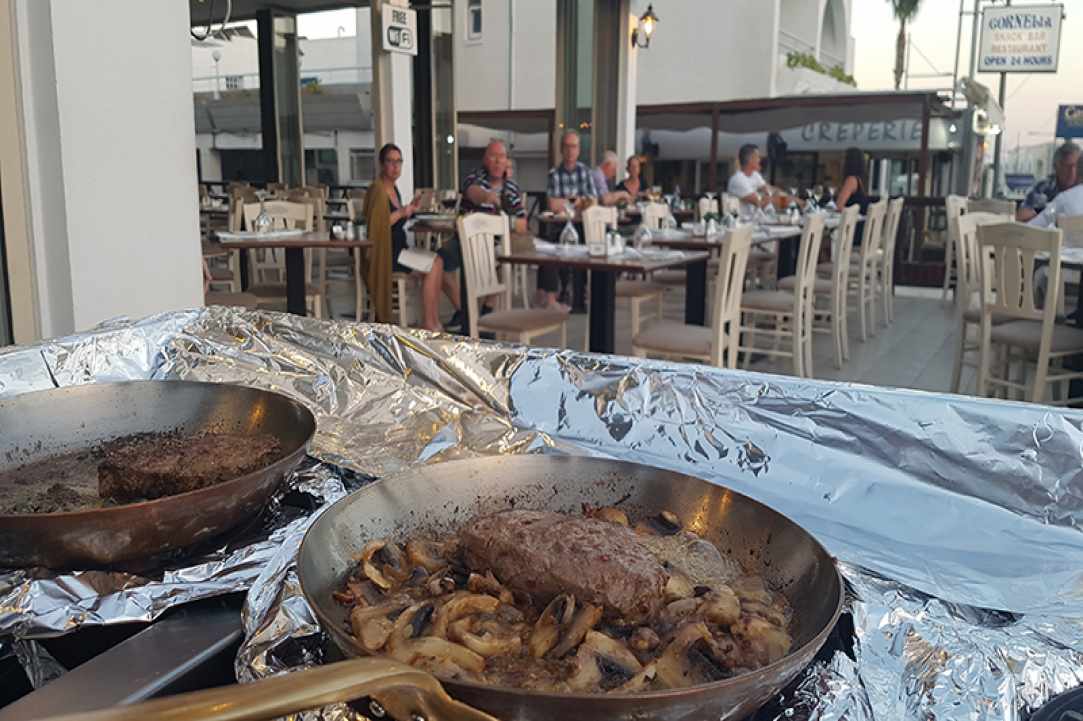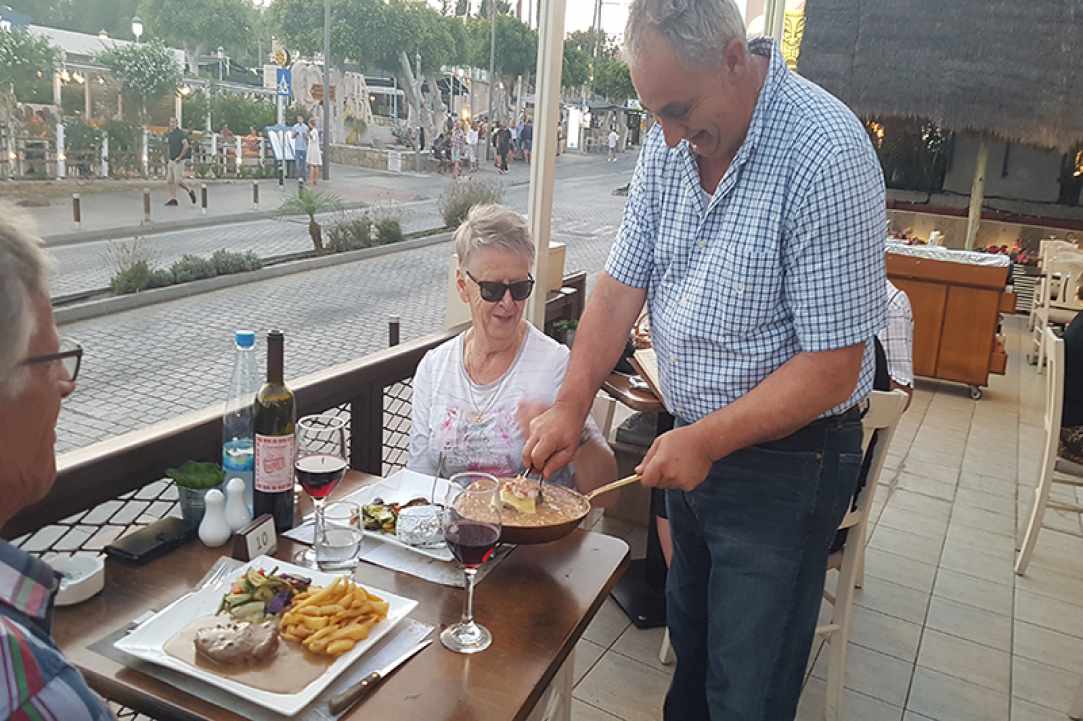 Clarabel Restaurant
Specialises in flambe cooking!
Clarabel restaurant is a Family run Business which was established in Ayia Napa, back in 1989, by Kanellos family. It is located in the heart of Ayia Napa opposite the church.
The restaurant is wonderfully decorated, big and spacious.

The Clarabel Restaurant offers the widest and tastiest selection of dishes, local & International cuisine. Their rich menu offers local food and International food.
Clarabel specialises in flambe cooking, with specialised trolley flambe they cook their steaks at the entrance of the restaurant, in front of customers.
Tasty steaks like: Steak Diane, Pepper Steak and Clarabel Steak. They also offer chicken options such as: Chicken Diane,Chicken Pepper and Garlic Chicken.
They have added delicious black angus steaks (Sirloin, rib eye, t-bone, tomahawk) to their menu.
Clarabel's famous menu also includes tasty dishes such as:
Appetisers
Salads
Pasta and Pizzas
Seafood and fish
Hot dishes with meat
Grilled food
Cypriot cuisine (moussaka, kleftiko, satifado)
International cuisine such as: the famous Flambe steaks, Fajitas, Stroganoff, A La Creme and much more.
The food is excellent and the portions are quite large. A place worth visiting again and again!
High quality food, sparkling clean restaurant, friendly service and unsurpassed value for money.
Join them for a memorable dining experience.
You may be interested in this too