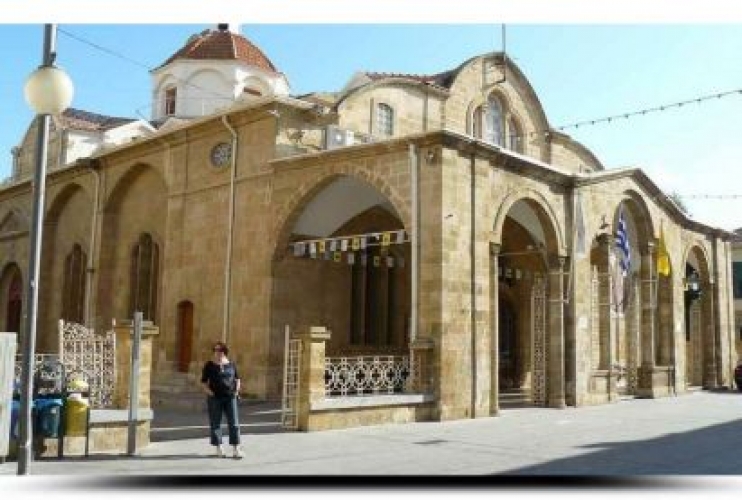 Faneromeni Church
Among the buildings is the Library of Faneromeni
Faneromeni Church dominates the centre of the square and was built in 1872 on the site of an ancient Orthodox nunnery.
The Marble Mausoleum on the eastern side of Faneromeni Church is situated on the front of the building and was built in memory of four clerics executed by the Ottoman governor in 1821, following the Cypriot revolt due to the newly declared Greek war of Independence. The square is surrounded by several neoclassical buildings featuring predominantly Greek, as well as, local Cypriot architectural influences. These include the Faneromeni Library.
Today, the square is a meeting point for the anarchist movement of Cyprus, anti-authoritarians, libertarians, many artists and musicians, a stronghold of the antifascist movement but above all an alternate touch, right in the heart of the Island's capital.
Address: Onasagorou Street.