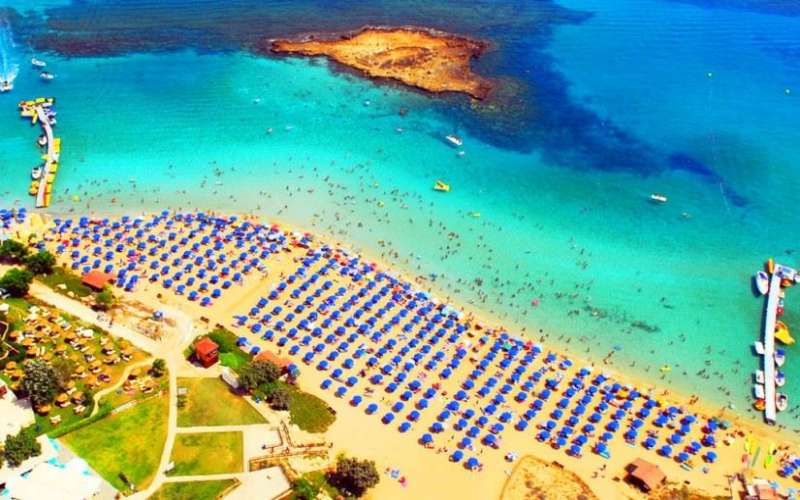 Go To The Beach!
Fig Tree Bay is one of the Island's most prominent and famous beaches!
Fig Tree Bay is a sandy beach in the resort of Protaras. In 2011, TripAdvisor declared it to be the third best beach in Europe.
Protaras has crystal clear waters as well as smooth and gentle sand to brag about! Its beaches are very family friendly without excluding the more adventurous personalities who love to swim in deep, cold waters and feel the revitilizing water all over their body! There are many bays for you to explore and if you want to get a little crazy you can also have a splash dive to the sea. Just make sure there are no rocks under! Protara's Fig Tree Bay is one of the Islands most prominent and famous beaches. More than enough restaurants, kiosks and vendors are spread around on the coasts, to ensure that the piping hot sun doesnt dehydrate you. Many diving schools and watersports can also be found around Protaras blue flag beaches (EEF approved).
You can take walks on the sand and relax while watching the endless blue sea for the winter months. But if you're bold, you can dive in even in the winter!