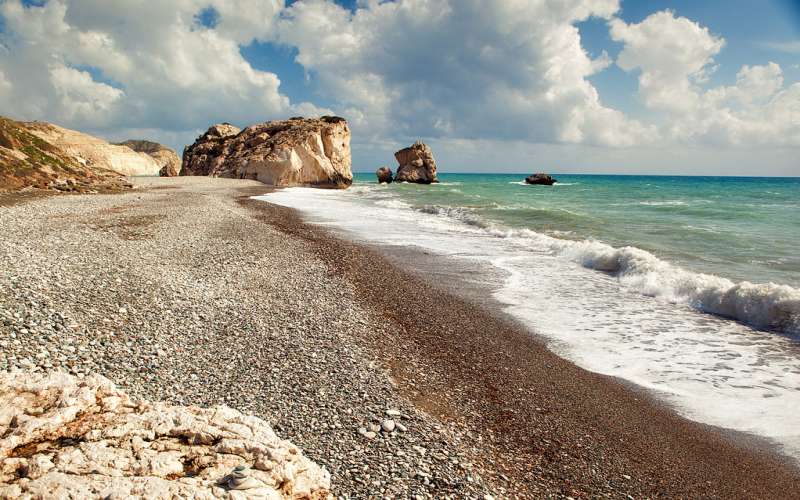 Petra tou Romiou (Aphrodites' Rock)
The Place of Birth of the Goddess Aphrodite
National Forest Park
A picturesque area, part of the Randi State Forest. Located on the main Pafos – Lemesos road, 10 km far from the city of Pafos.
A development project has been pursued for this park and it is already underway. It provides facilities like Picnic area, children's playground, nature trails, sports trails, cycling tracks and look out points. The Flora the visitor can see is: Rare plants as well as a large number or orchids create natural habitats with special characteristics and uniqueness. Of course such a place has a Fauna too.
There are species such as the hare (Lepus europaeus), the partridge (Alectoris chukar), ravens, seagulls, various small birds and reptiles.
For Enquiries: Pafos Divisional Forest Officer