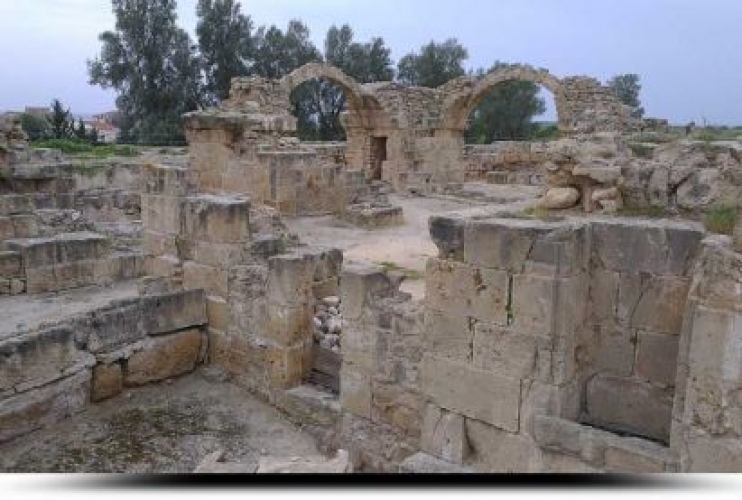 Saranta Kolones (Forty Columns) Castle
It took its name from the large number of granite columns

The Byzantine castle known as 'Saranta Kolones' ('Forty Columns') due to the great number of granite columns preserved on the site, is located just north of Pafos Harbour and south of the agora.

The castle was built in the 7th century A.D. to protect the port and the city of Nea Pafos from the Arab raids and was later remodelled by the Lusignans. A three-metre thick wall with eight towers and a moat surrounded the castle. Access was across a wooden bridge spanning the moat. The square courtyard measured 35 metres long by 35 metres wide, with a tower at each corner. The main entrance was through a fifth, horseshoe-shaped tower on the east side. The castle remained in use until 1223 when it was destroyed by an earthquake.
Source: Department of Antiquities
Opening Ηours:
Winter Ηours (16/9 - 15/4 )
Monday - Sunday: 8.30 - 17.00
Summer Ηours (16/4 - 15/9)
Monday - Sunday: 8.30 - 19.30
Admission: €4,50
Accessibility: Partly accessible to wheelchairs following the directions given by the site´s staff.
(route not marked).
Special Parking Space: Αvailable (marked)
Special Rest Rooms: Αvailable (marked)