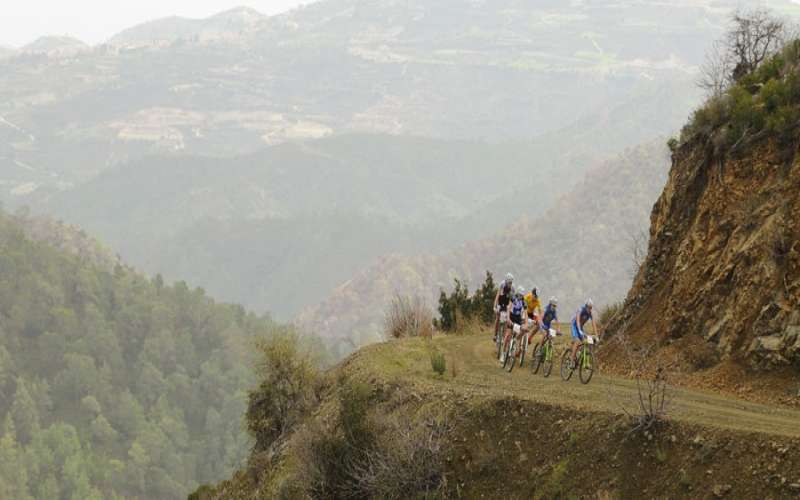 Troodos Cycling Routes
Enjoy the natural beauty of Troodos through the cycling Routes!
At an altitude of 2000 meters above the sea, in ideal weather conditions, through a cycling routes network of 189.90 kilometers in length, the cyclist can cross cyclically throughout the Troodos mountain range.
In the last few years Cyprus has taken off as a destination for cycling enthusiasts both as a place to enjoy the sport and as a means to explore the Island. The Island has perfect weather for cycling, especially in the months between October and April, when temperatures range between 10°C and 25°C, while annual rainfall is also quite low in comparison to European countries. What's more, unlike other European or Mediterranean countries, the strong headwinds that are a bane to cyclists, here are rare.
But what makes Cyprus stand out as a heaven for cyclists is its compactness. The short distances mean that there are rapid changes of terrain entailing a variety of different road surfaces over short distances. Within the space of 10 km you can go from rocky to clay, and steep to flat, enabling you to experience all surfaces within a short period of time, and making the island into one huge mountain bike arena. Bikers can hone their skills on the unique trails of the mountains of Troodos or Machairas, or in the Akamas region, riding steep slopes that have been ridden and tested by many world champions.
As already said, Cyprus is a heaven not only for active cyclists and cycling tourists. In recent years many top athletes have chosen Cyprus for their winter training. "Tinkoff the Pro Tour Team" were the last athletes who chose the island for their winter altitude preparation before "Giro d' Italia" 2016.
In the competitive field, the Cyprus Cycling Federation, which is a member of the International Cycling Union (UCI), has been organizing road races since 1978 on an annual basis. The Island nowdays hosts nine annual mountainbike and road cycling events and races for sportive, amateurs and proffessional riders.
DreamBike, is a group of professionals in Limassol, only 1 hour distance from Troodos, who know the art of biking like few in the island as they are athletes themselves! Call them and let them help you with any kind of support you might need.
For all Cycling Routes in Troodos press Here