Yurts
A Touch of Luxury in Nature
Living the Yurt Experience in Cyprus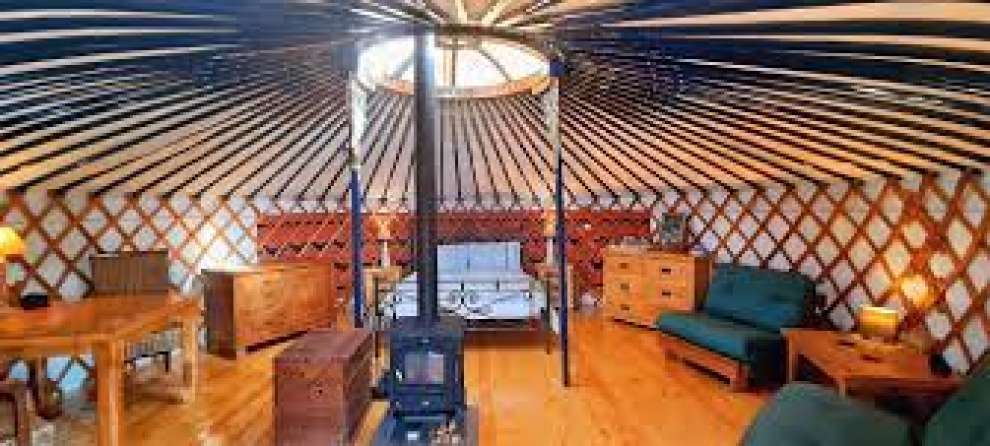 Have you ever thought of combining the elements of camping in nature with a touch of luxury? The yurt's design, inspired by nomadic tribes in the East, offers a magical and promising accommodation experience in the countryside. Its warm insulation, spacious domed interior, and exotic furnishings create a luxurious setting, enhanced further by a stove that keeps the inside cosy and comfortable. Staying in a yurt allows you to immerse yourself in the beauty of nature while enjoying guaranteed protection from the elements, making it an ideal choice for a unique and upscale outdoor retreat.
Are you looking for Yurts in Cyprus? You are in luck! Located in a rural valley just outside Simou village in Pafos the Yurts offer a unique and sustainable Bed and Breakfast experience. With panoramic sunset views, this off-grid ecological property houses 3 authentic Mongolian Yurts and a wooden cabin, welcoming families, couples, small groups and individual travellers, including well-behaved dogs.
The founder, Pawel Sikorski, had a childhood dream of creating magical places like tree houses and secret hideaways, which inspired the concept of The Yurts. Originally from Poland, Pawel moved to Cyprus in 2009 to pursue a more sustainable and nature-centric lifestyle. He is dedicated to running The Yurts as a sustainable project with its own electricity generation and a water system.
The Yurts serve as both a retreat and an event venue hosting concerts, workshops, yoga sessions, festivals and seminars. Guests can enjoy various activities, but the true delight lies in the peace, tranquillity, and abundant space, away from the distractions of daily life. The property's beauty shines in all seasons, especially outside the hot summer when visitors can explore the area and its abandoned villages on foot or bicycle, while also witnessing breathtaking night skies.