Cypriot Food ...the healthiest choice!

Cypriot cuisine is well known worldwide for its unique healthy flavors and mind-blowing scents. Local dishes are not only tasty but also healthy as they are based on the traditional Mediterranean diet which is famous for cooking with high quality extra virgin olive oil.
You cannot visit Cyprus and not try the most flavorsome of its' traditional cuisine. Cypriots value the quality of their food almost as much as oxygen.

Barbecued pork, juicy lamb stew, marinated chicken, freshly caught fish, seasonal fruit and vegetables, wild greens from the mountains, halloumi cheese as well as natural herbs & spices all providing a unique aroma which will have you drooling for a plate!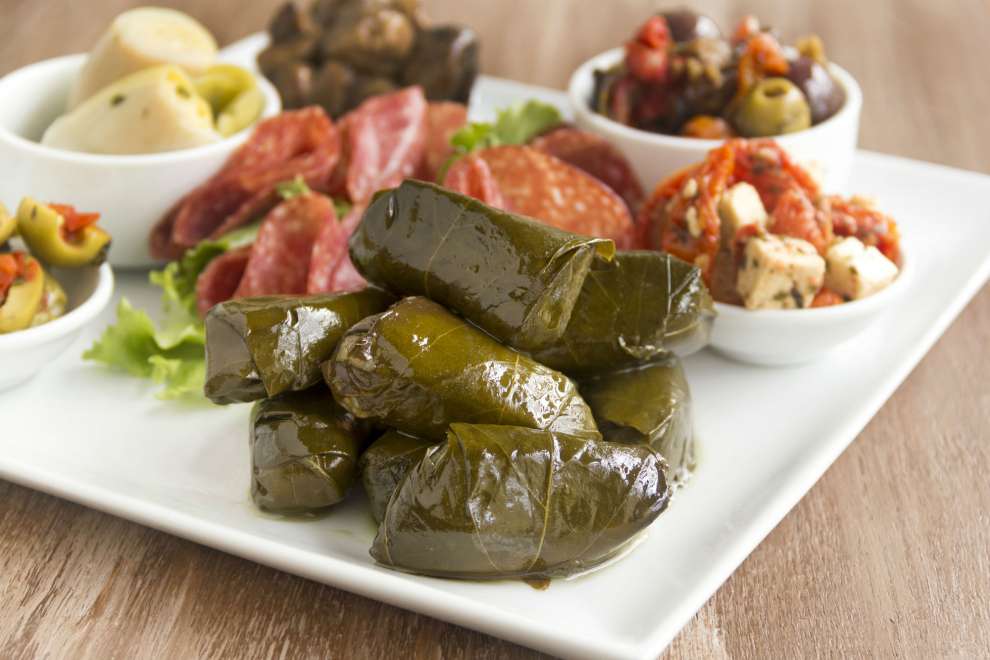 Food is enjoyed wholeheartedly and provided in large pots and platters due to the fact that unexpected guests are a regular occurrence at the dinner table. Family gatherings are small feasts and always loud joyful occasions filled with love, laughter, plenty of wine and 'Zivania' the national spirit, as well as a traditional sing song.

The islands' geographical position and history has resulted in an interesting combination of Greek, Turkish, Arabic and English culinary influences. A traditional 'meze' (mixture of flavors) is proof of this, offered at most Cypriot tavernas and consisting of an abundant variety of small portions of the best of what a tavern has to offer!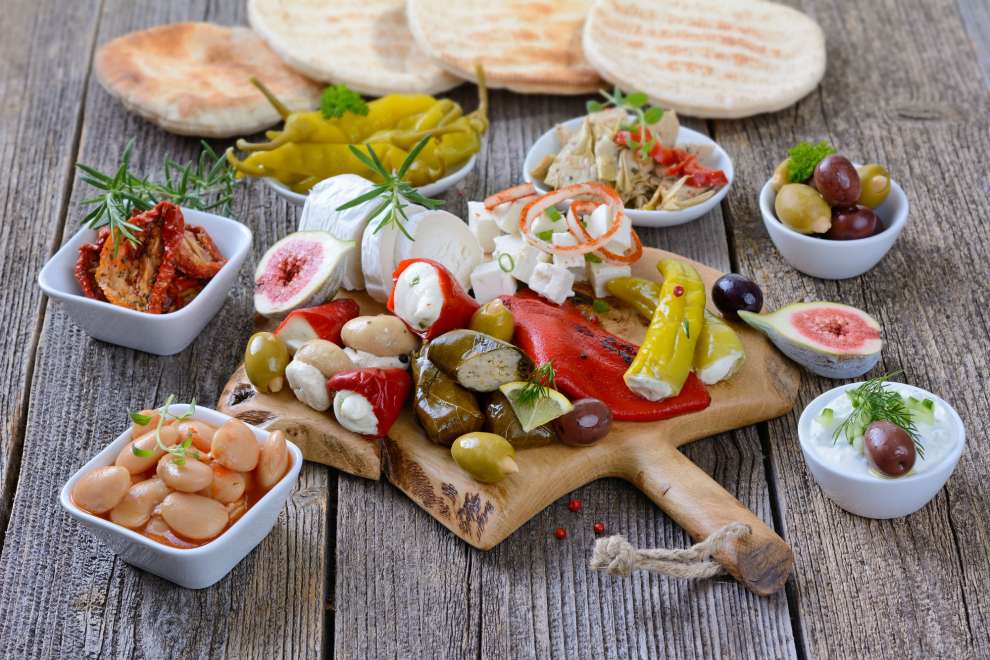 When you visit the island, don't miss the opportunity to visit one of our recommended traditional tavernas where you will enjoy a unique array of aromas and flavors which will surely tantalize your palate. Your tummy may need some time to recover from succumbing to the temptation of over eating of this delicious array of food. But rest assured, you will enjoy your meal and want to attempt to recreate one of these recipes yourselves.
The Cyprus Alive team ...regularly recommends reputable establishments, so simply select the destination of your choice (or read one of our articles -scroll down-) and experience the best of what each town has to offer!
Nicosia – Limassol – Larnaka – Pafos – Ayia Napa – Protaras & Paralimni - Mountains
If however you are feeling creative ...our writers have created numerous articles featuring the best Cypriot dishes for you to attempt for yourselves.
Feel free to contact our writers directly (click here) with any questions you may have regarding their recipes.