1st of May, let's go to the Golden Donkeys Farm!
Ιn Skarinou village
Golden donkeys farm is located in Skarinou village 7minutes driving from Ktima Georgiadi, where it accommodates approximately 200 donkeys. The farm was build based on the love and care for sustaining the Cyprus tradition. The main reason for establishing the farm , was to protect these beautiful animals that are bound to extinct.
Donkey Riding
One of the most exciting experiences in Cyprus is the donkey riding.
In the farm there are more than a 100 donkeys who are waiting to take you on a ride.
What's on?
May is the month when the donkeys are born, so the Larnaka Country Women Association and the Golden Donkeys Farm in Skarinou invite us to a celebration on 1st of May from 10:00 to 18:00. Come to celebrate their birth together!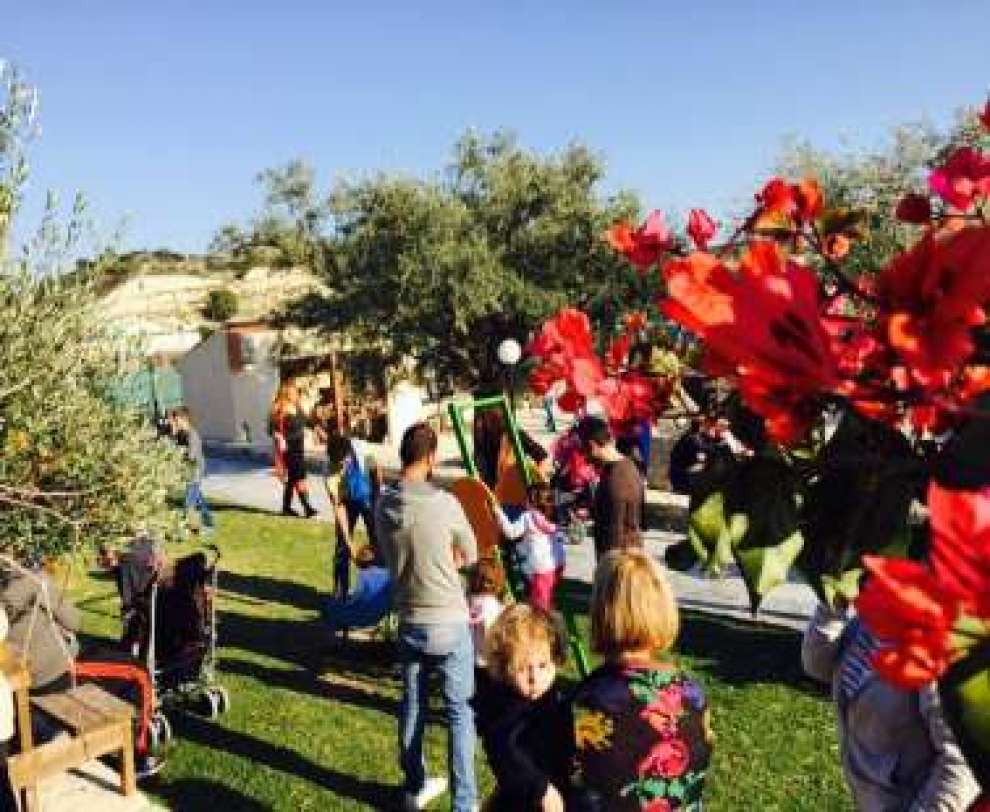 The day will be full of many activities:
The Donation of the Don will have its honesty! Take part in the contest, bring with you colorful ribbons and flowers. The most beautiful will win souvenirs.
Become a godfather! "Baptize" and you one of the newborn hogs.
The "Aegean Sea" musical style keeps us a music companion with traditional songs. • Traditional dances from the Cultural Club "Perkalos".
Presentation of donkey to learn the history and characteristics of these wonderful animals.
Cleopatra's Spa. Free face treatment with donkey milk products.
For our little friends, fairy tales, fun games and face-painting
You can sample hand-crafted traditional products from the Larnaca Country Women's Association
Free testing of donkey milk and products
Donkey rides Admission: €4.00 adults €2.00 children
Buffet with homemade food: €8.00 adults and €4.00 children.
For information 70000620 and here