11 Τhe rose festival - Μay 2017
12-14 and 20-21 Μay 2017
In Agros village they have already begun preparations for the 11th Festival of roses!

One of the biggest local Festival of Cyprus, both for the local community of pitsilia and for Cyprus.
Agros community established the annual Rose Festival that takes place in order to spread the tradition of harvesting and processing of Rhodes.
In this Celebration of the Wild Rose you can live the unique experience of harvesting and processing of Rhodes, but also to learn about the evolution of the productive process and the ways of use of products from antiquity until today.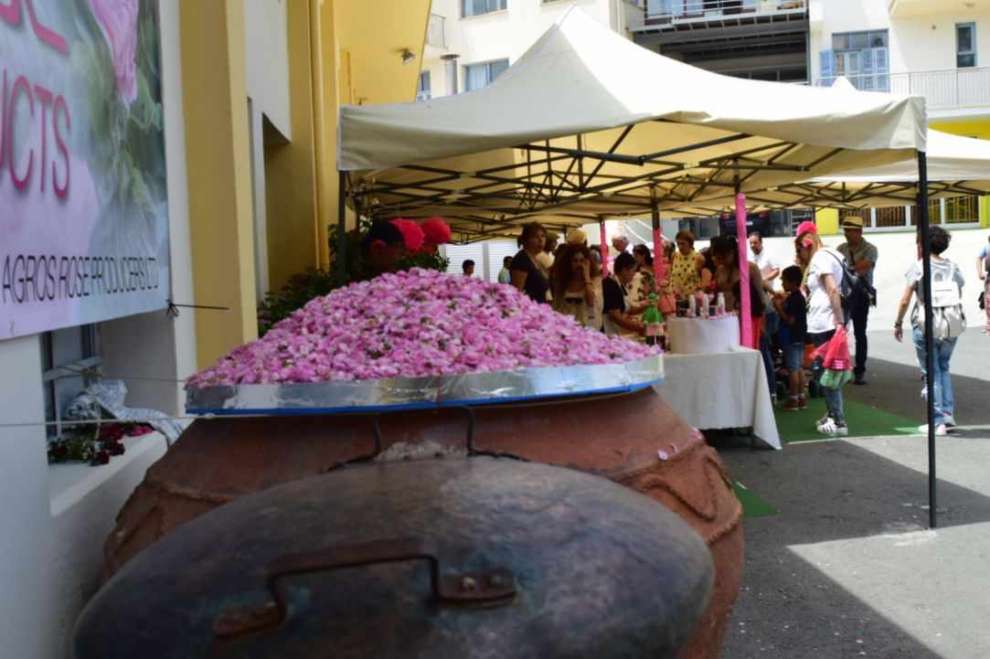 In the area there will be booths with food and drinks, an exhibition of products made from the tire field, the distillation process of rosewater and of course the traditional program with dance performances.
Don't forget to buy the well known and fanourite rosewater Agros!