The Community Council of St.Theodoros Larnaka, in collaboration with the organized ensembles, organizes a three-day Festival of Art and Culture for the last 6 years.
The Festival will be held on 3, 4 and 5 August 2018. Saint Theodoros awaits you for a meeting of tradition with fun!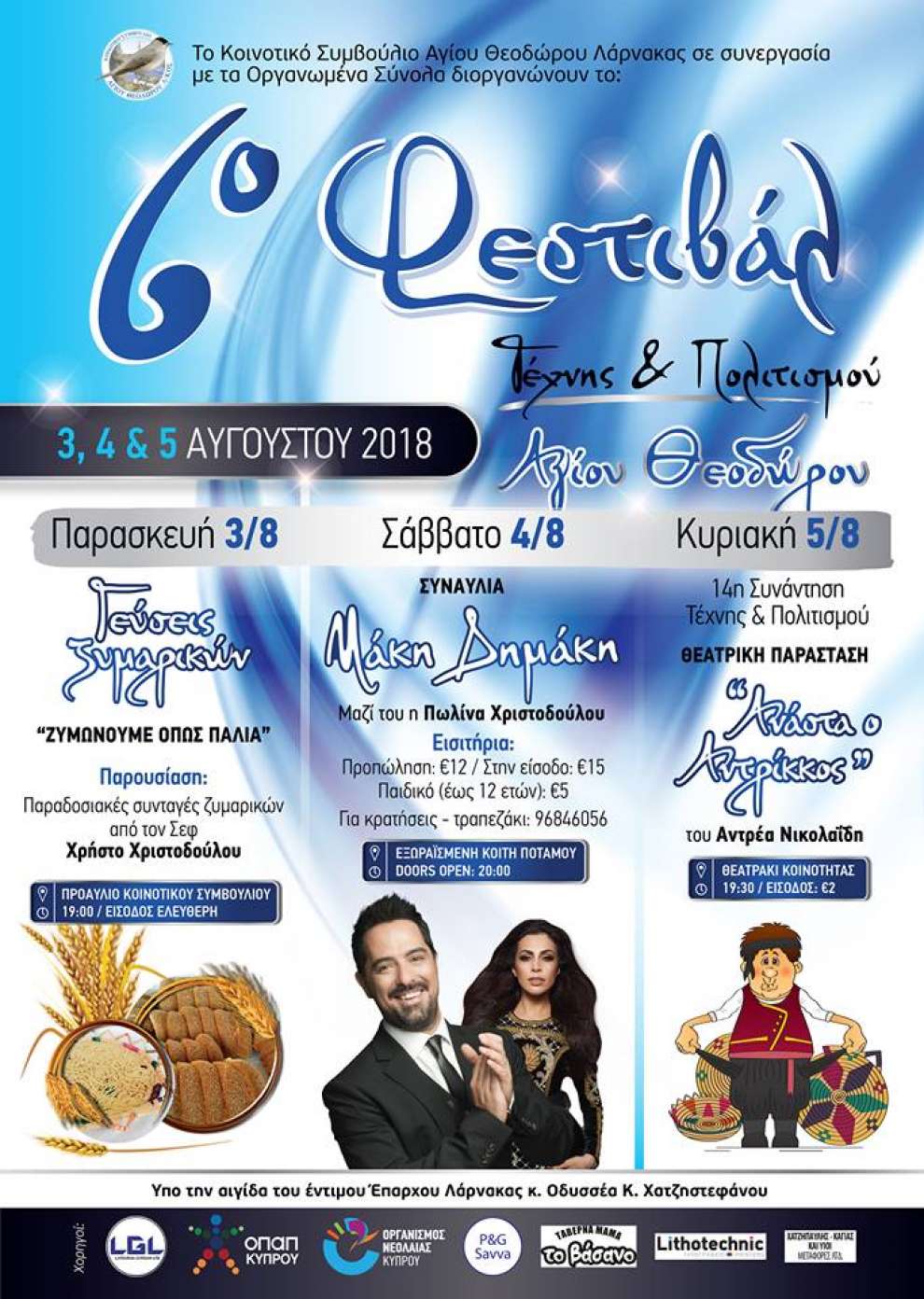 On Friday, August 3rd, the well-known Cypriot chef Christos Christodoulou will present traditional pasta recipes at the Agios Theodoros Council house, at 19:00. Free entrance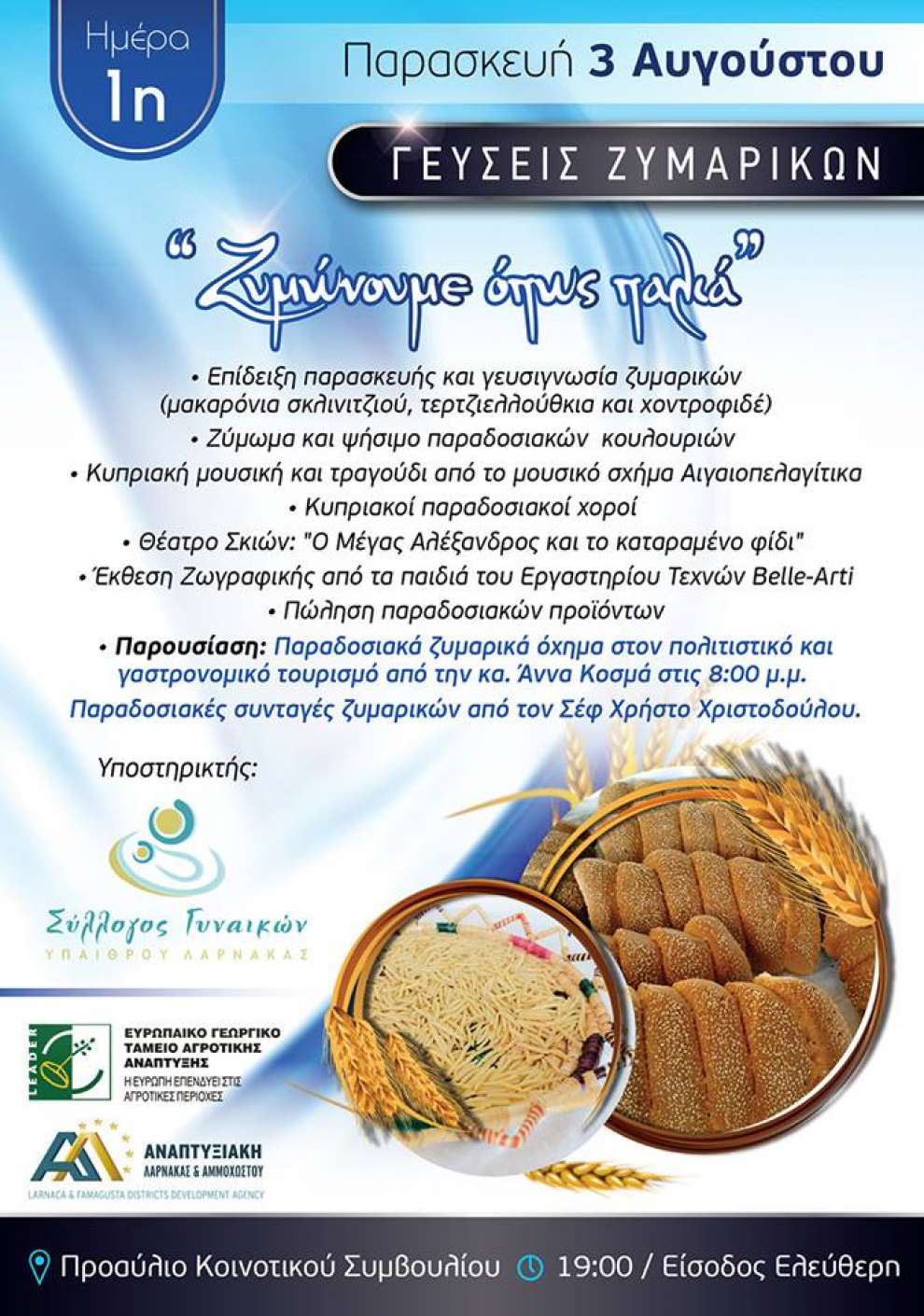 On Saturday, August 4th, a concert by Makis Dimakis will take place in the Eksoraismeni Koiti Potamou at 20:00.
Entrance fee: € 12 Pre-sale / € 15 at the door, Children under 12: € 5
Information: 96846056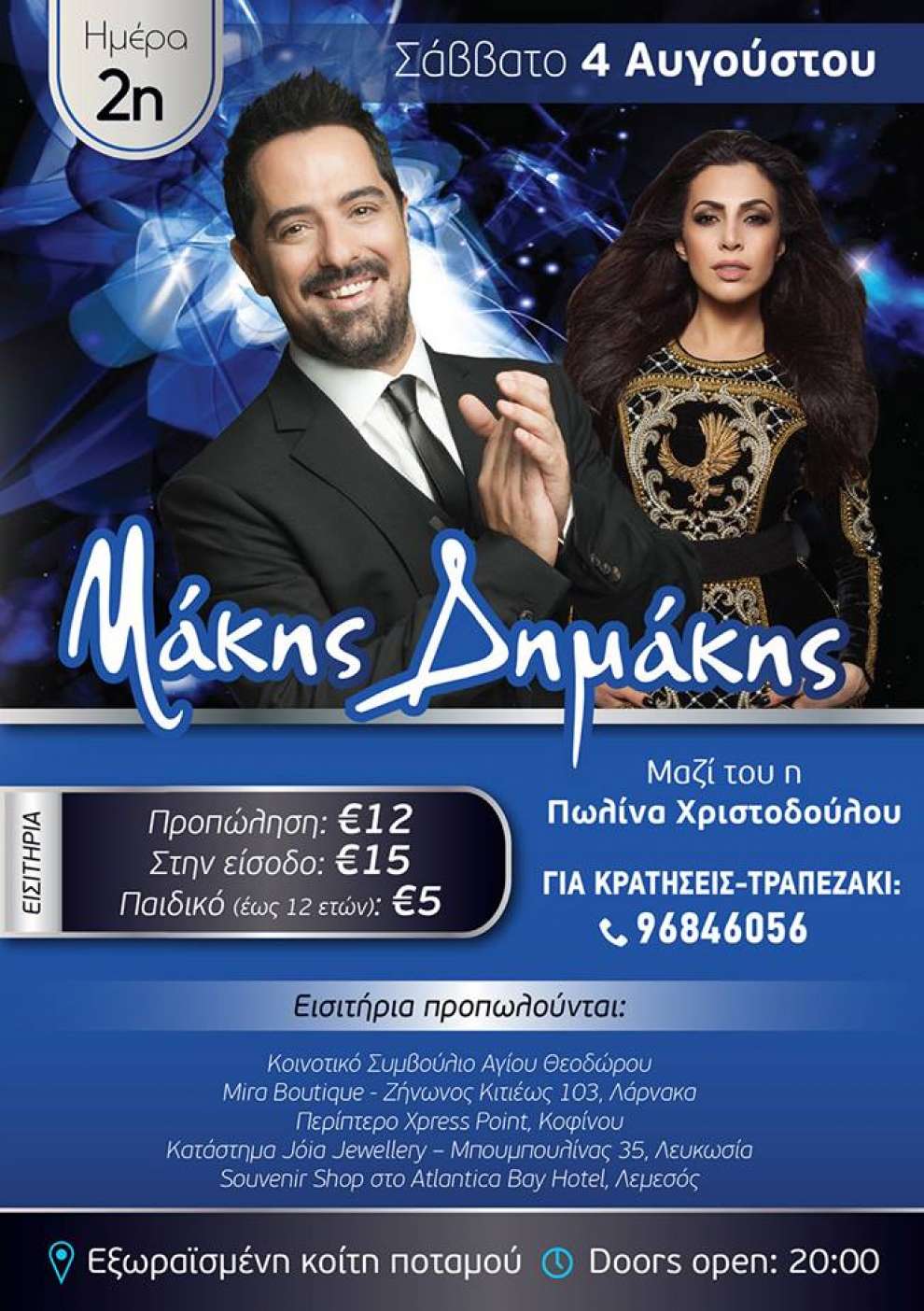 The Festival finishes on Sunday, August 5th, with the theatrical performance "Anasta o Antrikos" by Andreas Nikolaidis, at the theater at 19:30.
Entrance: € 2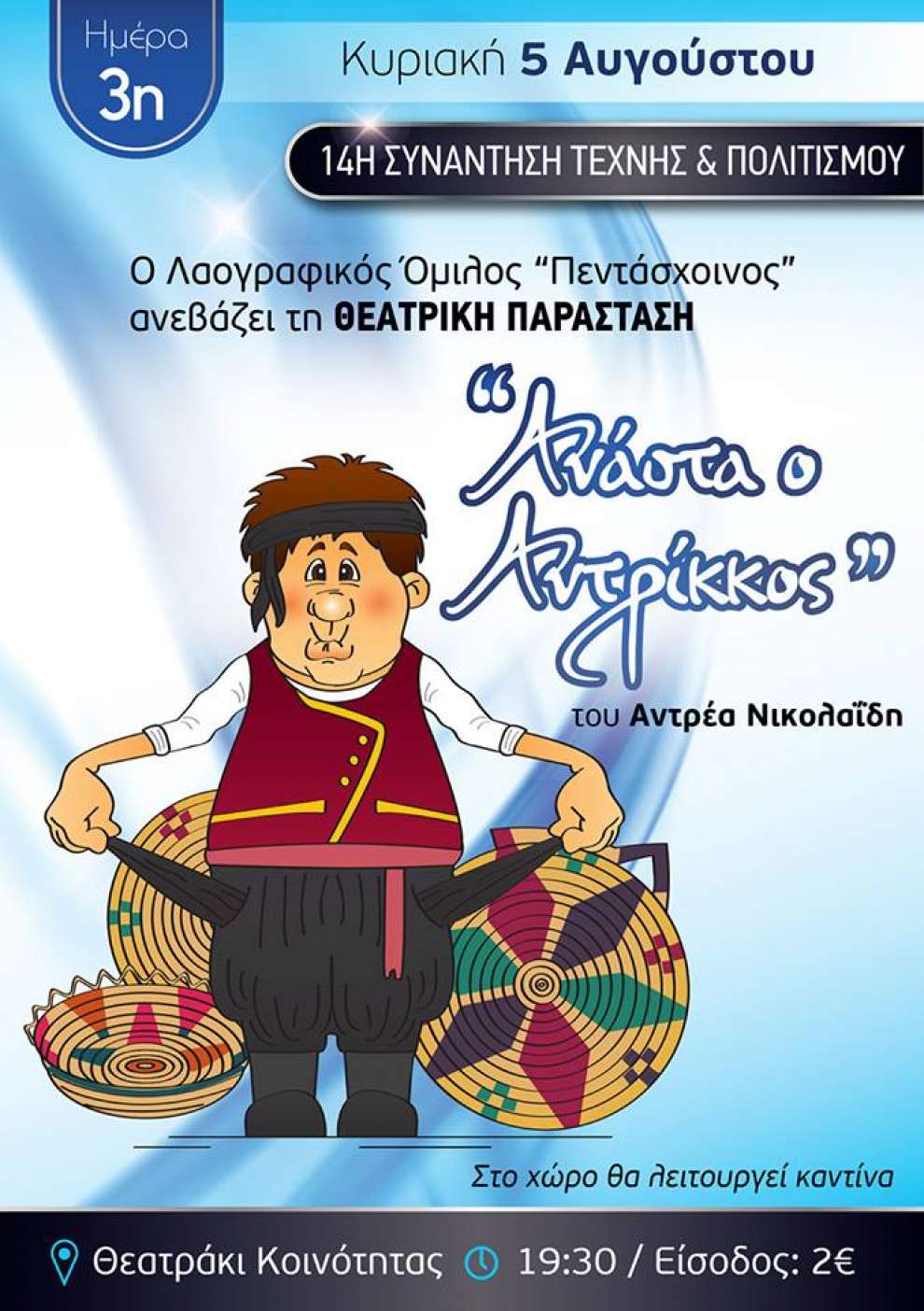 The Art and Culture Festival of Agios Theodoros is under the auspices of the honorable Eminence Larnaka Odysseas K. Chatzistefanou.