The psychological thriller of British writer, Dennis Kelly, "After the end," by the "Still Theater Group". The event that will take place at the "Artos Cultural and Research Foundation Center" in Nicosia - will be for the first time in Cyprus, for two more performances on the 19th and 20th March 2018.
"Still Theatre Group" is a performance group which is composed by the young talented actors Andri Hadjichristodoulou and Yiannis Minos.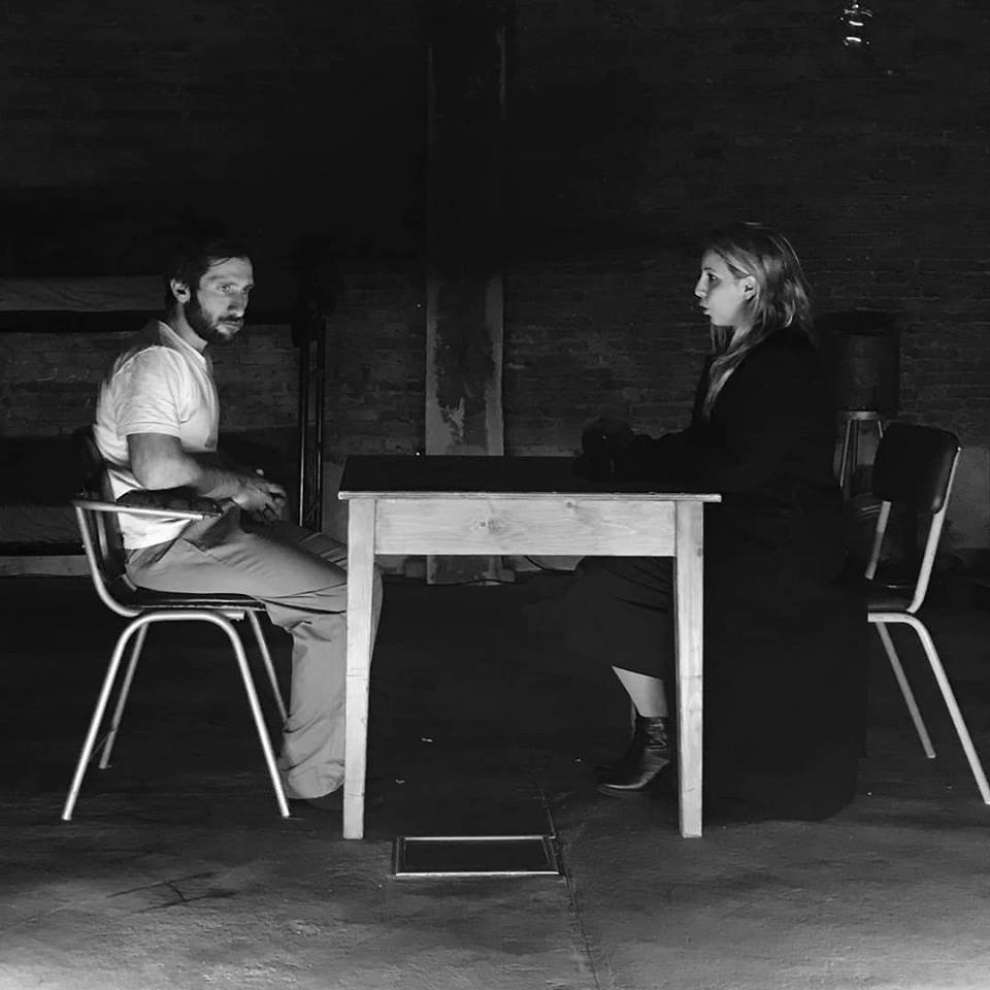 Hypothesis:
Louise wakes up in Mark's nuclear shelter, who has saved her from the terrorist attack last night.
For a whole week they were locked out in the shelter only the two of them, trying to survive the attack, but above all from each other.
Inspired by true events, with sarcastic humor but also an unprecedented raw realism the writer demonstrates his grim conclusions about human nature, judging situations, perceptions and behaviors within the framework that he has placed his characters.
The pattern of victim and offender, alternates continuously within a context of terror, doubt and violence.
Power games that aim to manipulate the mind and abolish the human being.
The performance by the 'Still Theater Group', with a bold look, faithfully highlights the meaning of the project, exploiting the harsh sincerity and penetration of its writing.
With this masterpiece, Dennis Kelly, will bring the viewer in a dark reminiscent of Dante's Hell and with existential questions similar to the majesty of Hamlet's unique Hamlet.
The performance is not suitable for people under 17 years.