Why does golfscape.com rate Aphrodite Hills as one of the best golf spas in the world? Quite simply because it is stunning!
To be ranked amongst the best in the world is some accolade. It is a well-deserved one. The hotel spa and a whole development of villas are beautifully arranged around the well-maintained golf course.
I visited it some years ago with a view to organising a wine and golf holiday for Wines and Tours. The sales manager who showed me around said: "You may find it difficult to attract people. It is true that people who play golf often also like good wine, but for golfers, golf comes first, and they are usually too tired after their rounds of golf to want to go on any excursion. But you can try, and we will do what we can to help you."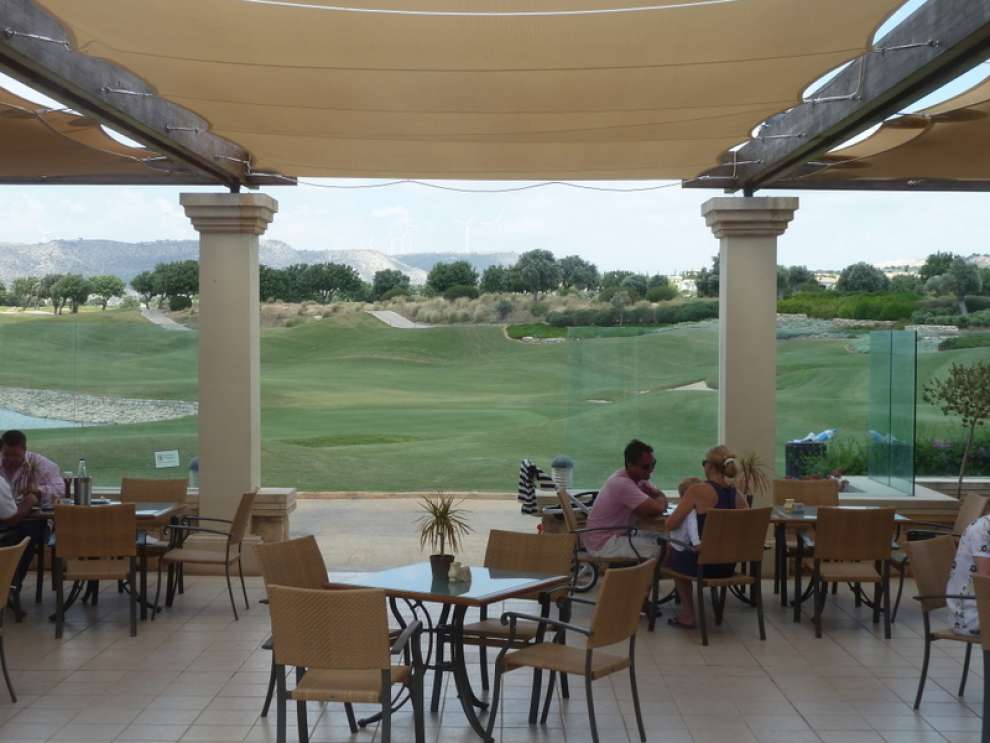 There are other cheaper golf courses in the area: The Minthis Golf Course, the Elea Golf Club, the Secret Valley Golf Club, the Marios Golf Park. These are all located near Pafos. We also have the Vikla Golf Club about 20 kilometres from Limassol. However, as Trip advisor says, Aphrodite Hills is the "best on the island by far". Here is the link to the actual golfscape article.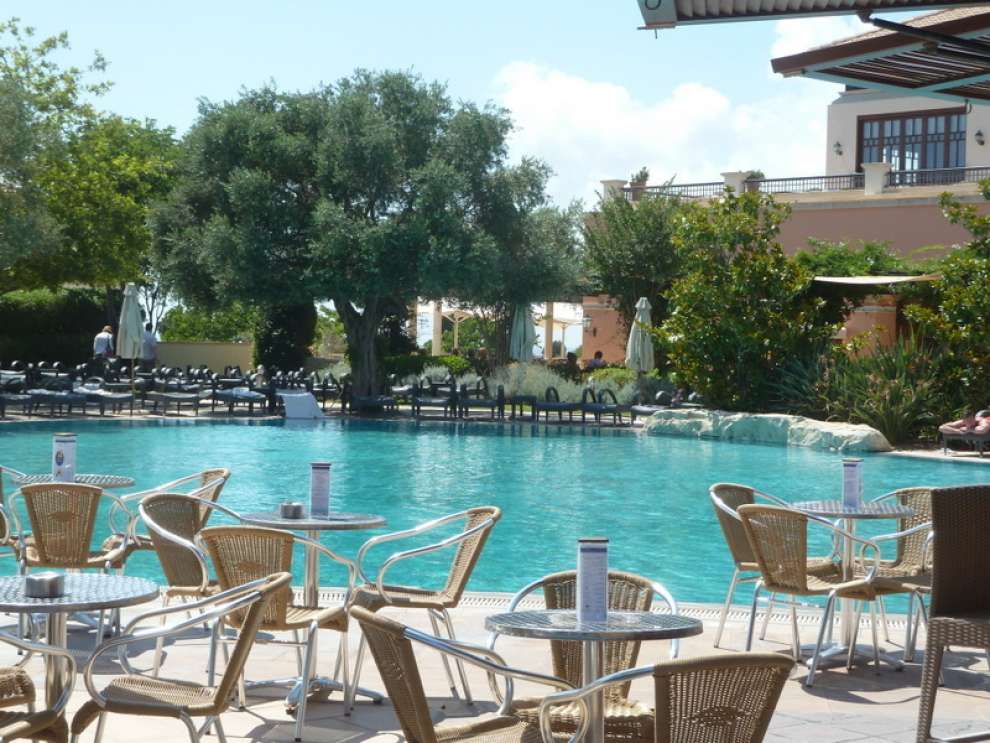 I remember that Autumn afternoon when I was first shown round Aphrodite. So different to life in the UK. There I was walking in shorts and summer shirt in November! The sea views beyond the grass looked so heavenly, you could understand why the ancient Goddess Aphrodite, might have wanted to emerge naked from the waves by Aphrodite's rock a few kilometres away.

The grounds were so beautifully kept. There were so many bars and restaurants within the complex to cater for every taste, so many swimming pools – large ones and private ones adjoining the better rooms not to mention the one with the spa.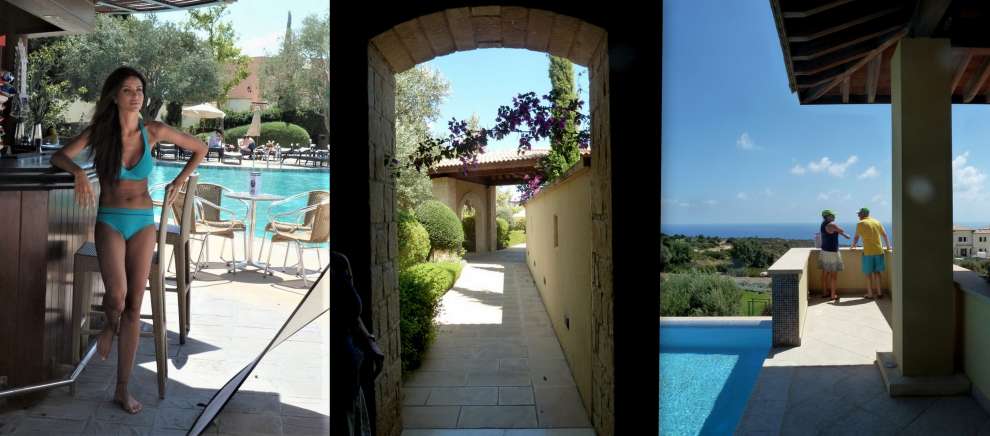 With the spa comes the sports centre and numerous other sporting activities. There are no golf widows here, just happy golfers' wives joining their husbands on this island paradise.
Header photo courtesy of Aphrodite Hills.