Church of Agios Xenophontos - Xorinos
18th century church dedicated to Saint Xenophontos in Mazotos
Approaching the village of Mazotos a village located in the province of Larnaka you will be speechless by the beauty of Saint Xenophontas or how is called by the Cypriots Xorinos. This modern architecture miracle makes the beauty of the village even better. The enormous church is located northeast of the village next to the old chapel of the 18th century which is also dedicated to Saint Xenophontas.
The holly image that was made in 1821 was brought at the village by a Christian form Voukolida a village of Karpasia who was married in Mazotos. One night Saint Xenophontas appeared in the man's sleep and demanded from him to take the icon from his birth town and take it to Mazotos. The next day the Christian started his journey to bring the holly image to the village but a number of accidents and bad luck made him turn back to the village without the icon.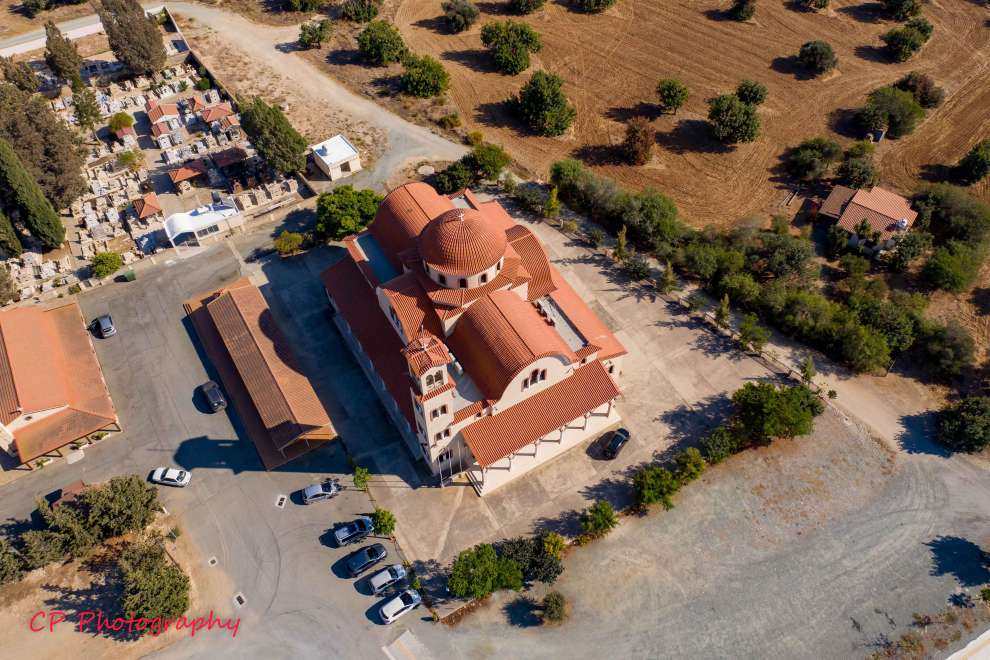 The next year the Saint appeared again to the man and told him that he has to bring the Image to Mazotos and that the village will be saved from the evil. Once again the man started his journey. When he arrived and demanded the icon from the priest of the village he told him that he did not have it but the truth was that the icon was buried near the chapel by the priest because he didn't want to give it to the man. All of a sudden where the icon was buried an enormous fire started and everybody was convinced that the man had to take the icon with him.
According to accurate testimonials the original image is saved in the sanctuary of the new church and part of the bones of the Saint. The day of our visit we were honoured to be able to worship the holly bones.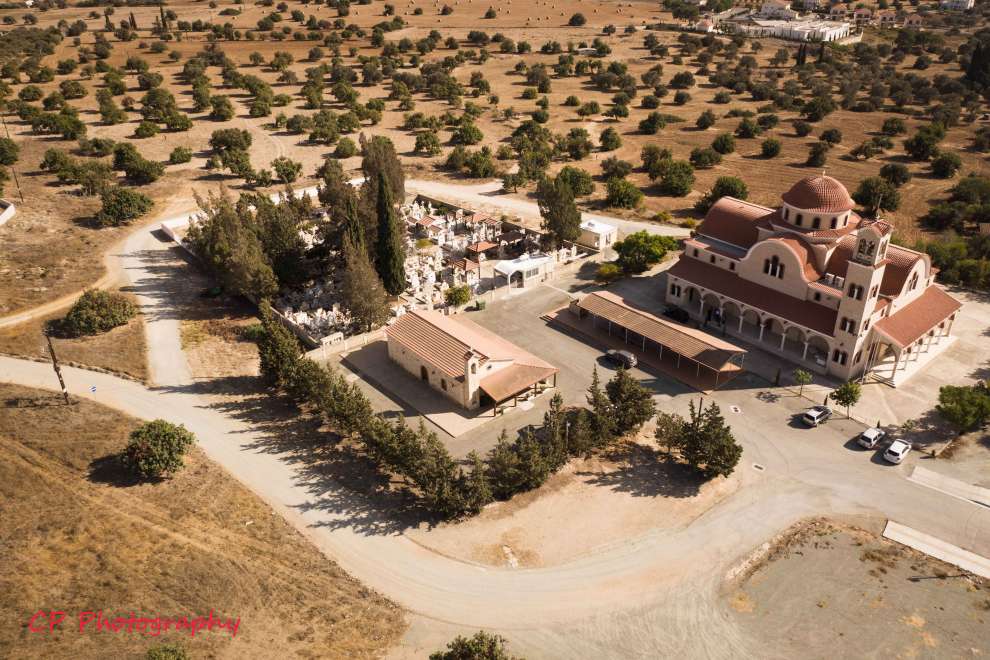 When the holly icon arrived at the village a lot of miracles happened and, the Saint exiled the pagans from the village that is now a hundred percent resident by Greek Christian Orthodox. Saint Xenophontos is the Saint that exiles the evil and the illness from the people and that's also the meaning of his name, the man who takes the evil away. People who are living in the village have a lot of stories to tell about the miracles that happened throughout the years.
Every year on January 26th is the feast of the Saint and people from all over Cyprus come to the village for the festival.