Delicious Cypriot ice cream suitable for dogs
Now our favorite quadrupeds will be able to enjoy the coolness of a delicious ice cream suitable for dogs and people
As a dog owner, I was always worried about the sweetness I gave him, not withstanding his sad style, which pleased me to share the sweet I ate. Now your favorite dog owners and friends, you will no longer have to worry or deprive your dog of the enjoyment of a healthy ice cream.
The Cypriot Ice Cream Company Papafilippou and Pattiser Panagiotis Ltd launched the first frozen dessert for dogs. It is "Max & Frida", which is 100% pure ice cream, suitable for dogs. Ice cream is made with the healthiest, natural ingredients without preservatives and dyes and is certainly suitable for humans.
Max & Frida All Natural Frozen Dessert is available in multipacks of four. Each cup weighs 55 grams. And from our dog can not be eaten with ... teaspoon. But it can be a cool reward for our four-legged best friend for the summer.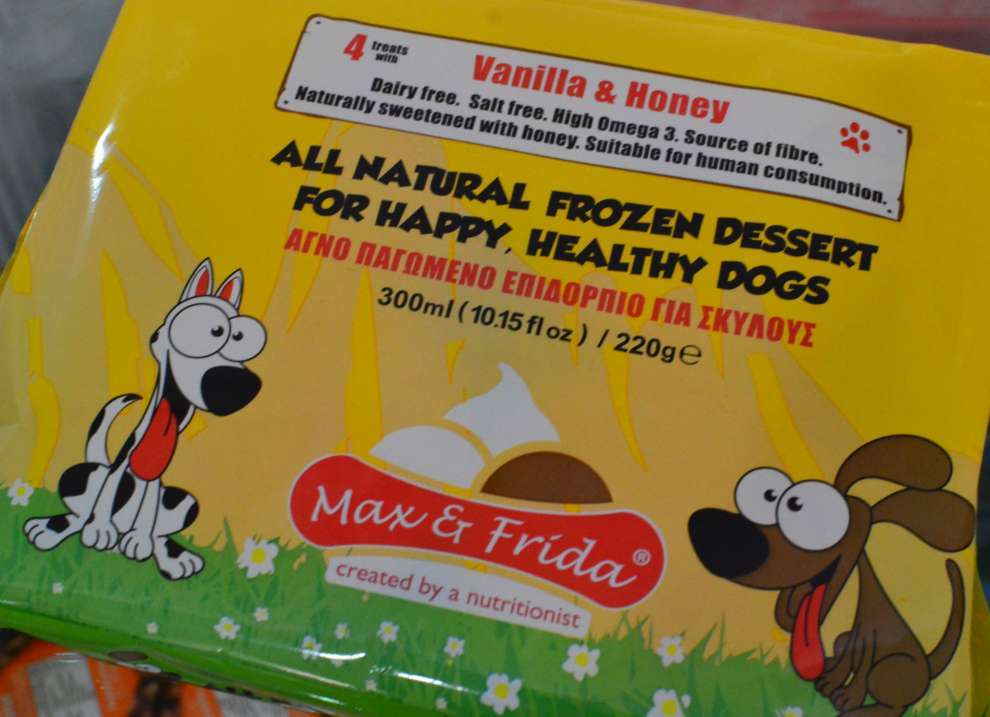 It is available in two flavors: coconut with honey and vanilla with honey. The price of the package is close to four euros. Where can one find the frozen dessert to please his quadruped, except for the retail stores of Papafilippou in Makedonitissa, Kykkos and Latsia? In several pet shops and in a Cypriot vet. The list can be found on the internet.
Doggy ice cream has already made the first steps abroad, specifically in Greece and Germany. Indeed, the Cypriot ice cream industry, which has given the product the brand "Max & Frida", is in the process of exploring other markets for the placement of frozen dessert dogs. Last year, "Max & Frida" made his debut very much in ... doggy life in Cyprus and because the response he finds the company is very positive, this year he is proceeding with his launch.
Definitely a sweet and summer news for dogs and their owners ...
Latest (106) articles about SUMMER