Marlen Karletidou's exhibition at Blue Iris art gallery opened on Saturday 10/03/18 at 7 pm under the title "Water, earth and wind stories…", and presents selected artwork from the years 2007-2017.
It includes work from the series "Nature's Desires and Modern Angels" (2007), "A Friendly Environment" (2009), "Vertical Dreams and story" (2011), "In Harmony" (2014) and recent work up to 2017.
Through this small retrospective, most obvious is the experimentation with a variety of materials and tecniques. The two- dimensional surface of the canvas is replaced with upholstery textiles and also a combination of acrylic and textile colour, embroidery, photo collage, and mixed media collage.
The image achieves the sensation of fantasy and fairytale where dream, nature elements, man and environment mix and mingle to show a new reality. This new visual approach will pass a transition to become more simple related to the choice of materials and the transformation of an idea into substance. Graphite drawing on canvas, acrylic and water mixable oil colour are the new materials.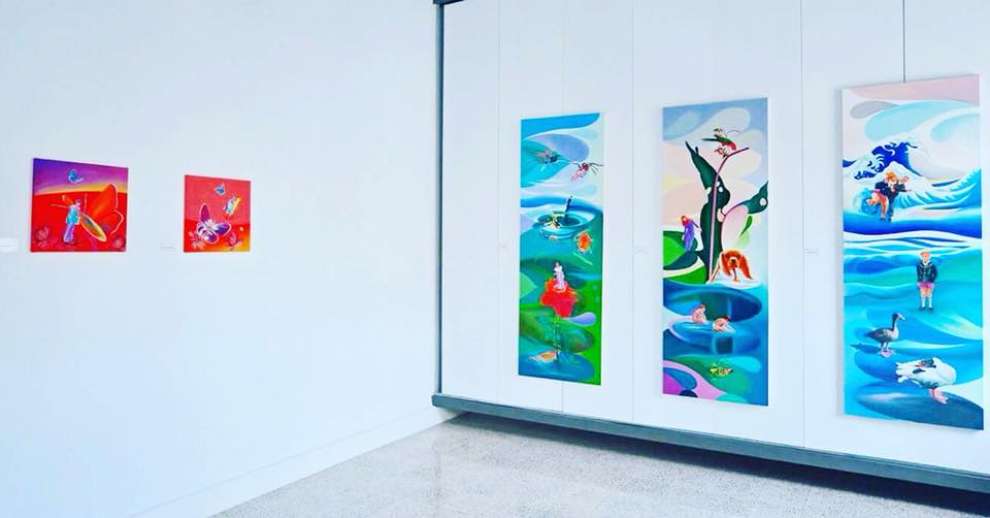 The artwork searches the transformation of ideas and experiences, in an environment where nature, fantasy and reality merge in space, through an introspective journey aiming at a higher level of collective and universal conscience.
The exhibition will remain opened until 24th of March at the "Blue Iris Gallery" in Paphos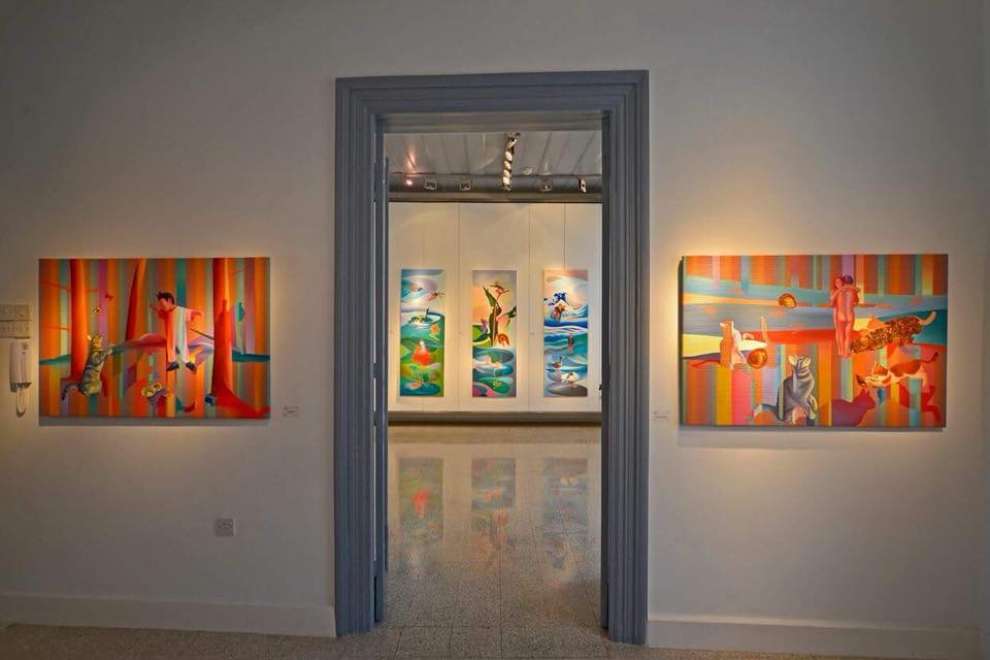 Details:
Gallery: Blue Iris art Gallery
Address: Ioanni Agroti 20