| | | | | |
| --- | --- | --- | --- | --- |
| Prep time | Cook time | Total time | Difficulty Degree | Serves |
| 10-15 minutes | 15-20 minutes | 30 minutes | Easy | 4 persons |
Broad beans constitute a Traditional Cypriot dish, tasty and hearty meal during the fasting period and also ideal for a low fat diet.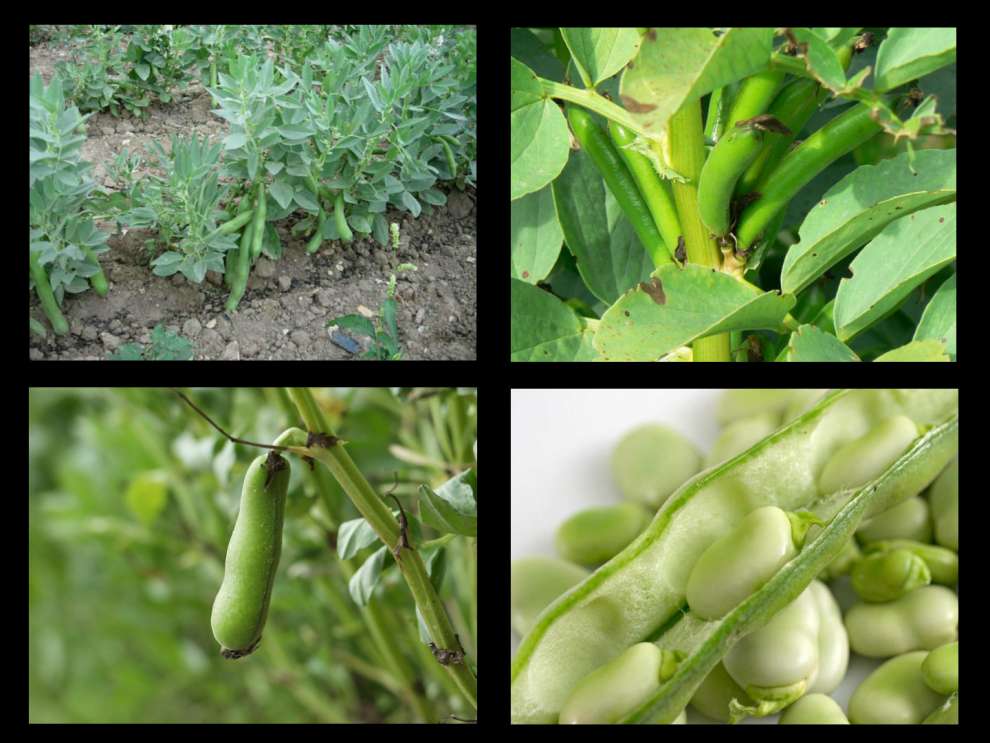 Ingredients:
4 cups fresh broad beans, peeled and washed

2 small Tromboncino Courgette, washed and cutted in small cubes

1 bunch of Swiss Chard washed and chopped

3-4 tablespoons extra virgin organic olive oil

Fresh lemon juice-for taste

sea salt and ground black pepper(optional) for taste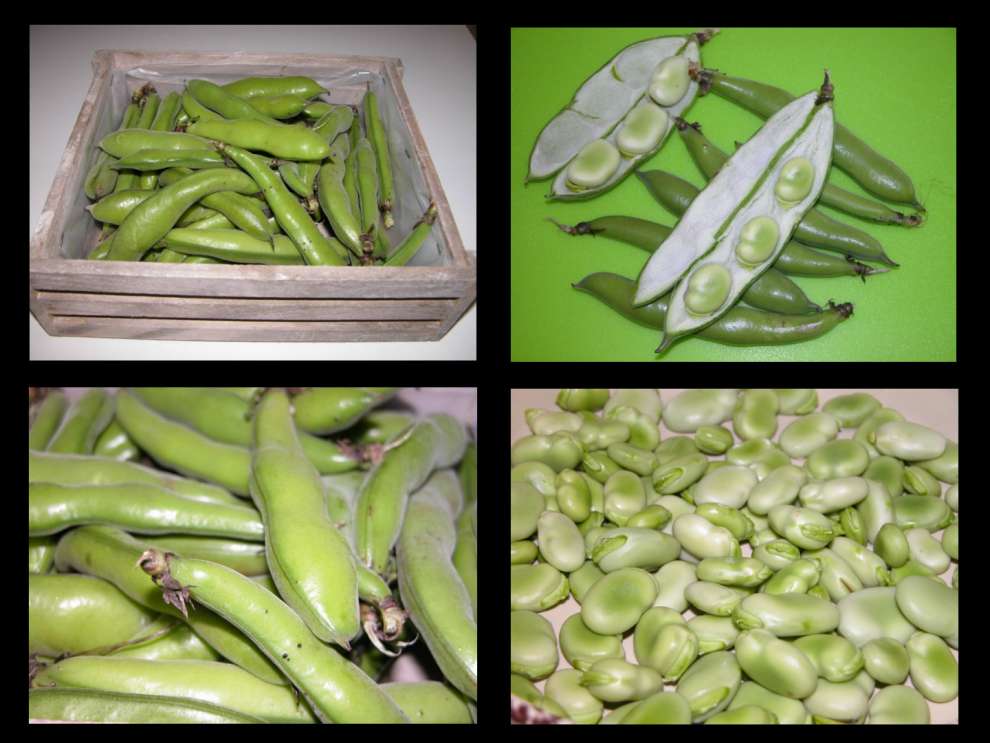 Preparation:
1.Put the broad beans in a casserole with hot water and let them boil for 5-6 minutes.
2.Rinse the broad beans in a colander, change the water continue the boiling for another 5 minutes.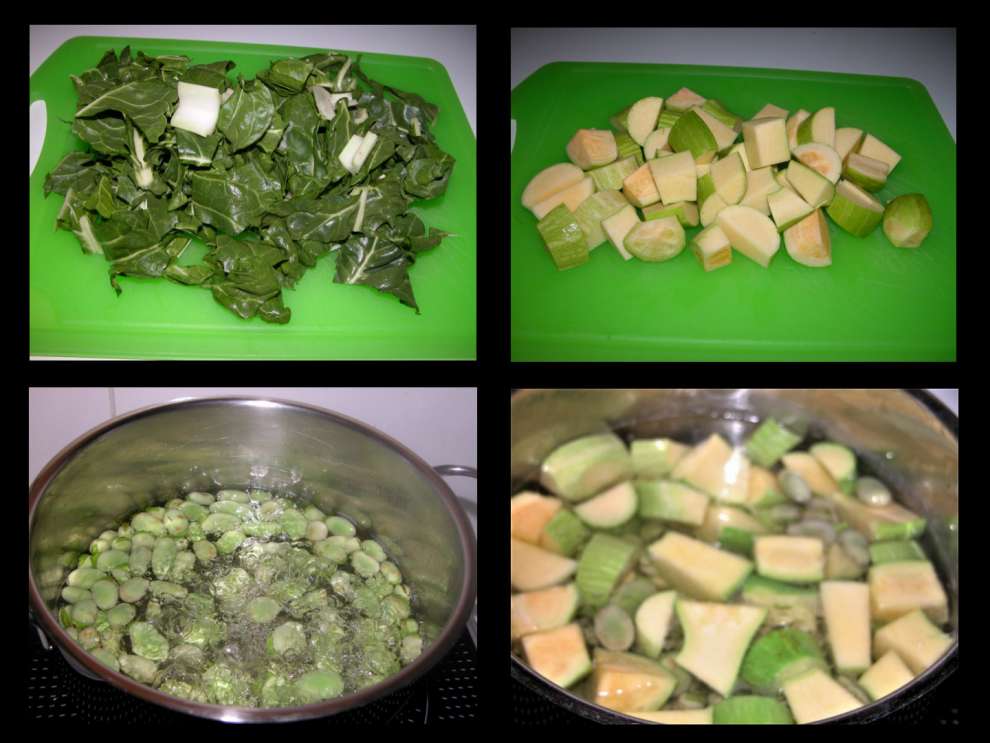 3.Add the courgettes and let them cook until soft(insert a small knife to check if ready) and for the end add the swiss chard boiling for another 2-3 minutes.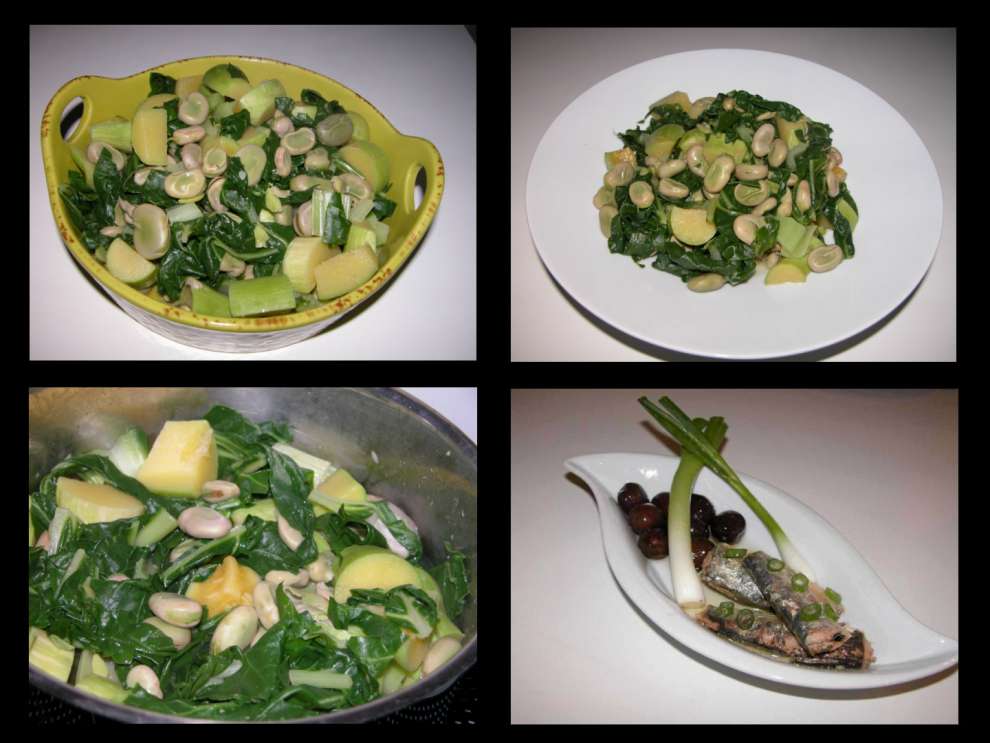 4.Drain the water and serve with olive oil and lemon(or olive oil and vinegar), black olives and canned sardines, tuna, mackerel or salmon and fresh spring onion.
| | |
| --- | --- |
| Tip of the Chef | Serve with black olives, onion and canned sardines in olive oil/salmon/tuna for a complete meal. |
Tip of the Nutritionist

Boiled fresh Broad Beans have a little colories 48 kcal per 100gr.
They are rich in Antioxidants, they have high fiber content and vitamin C.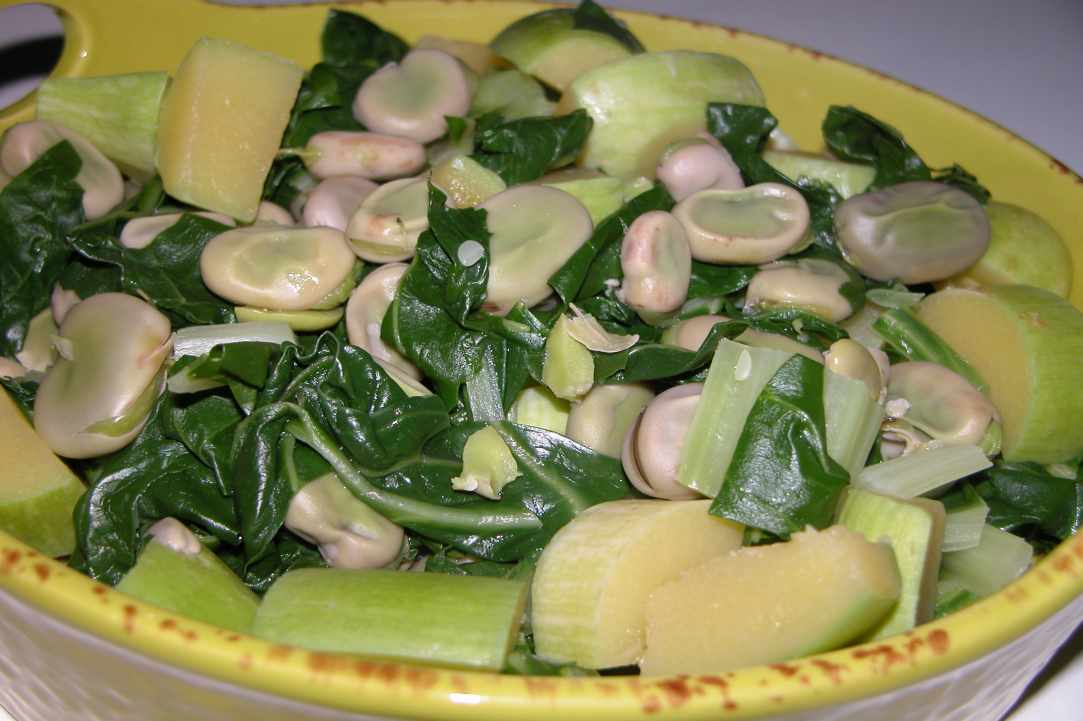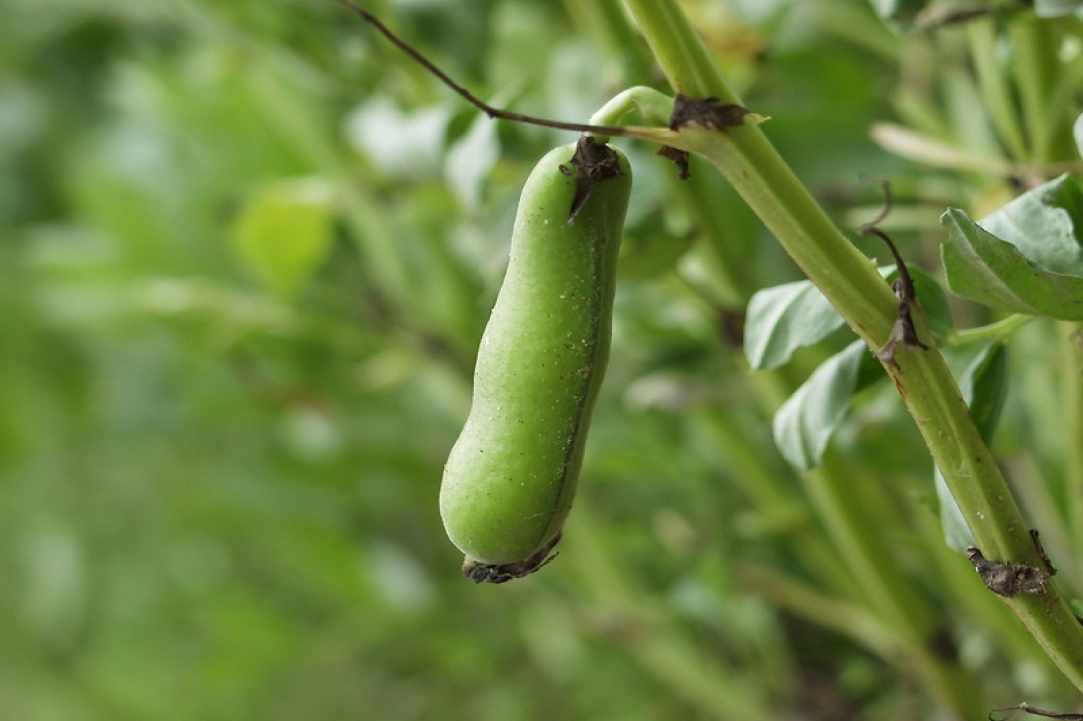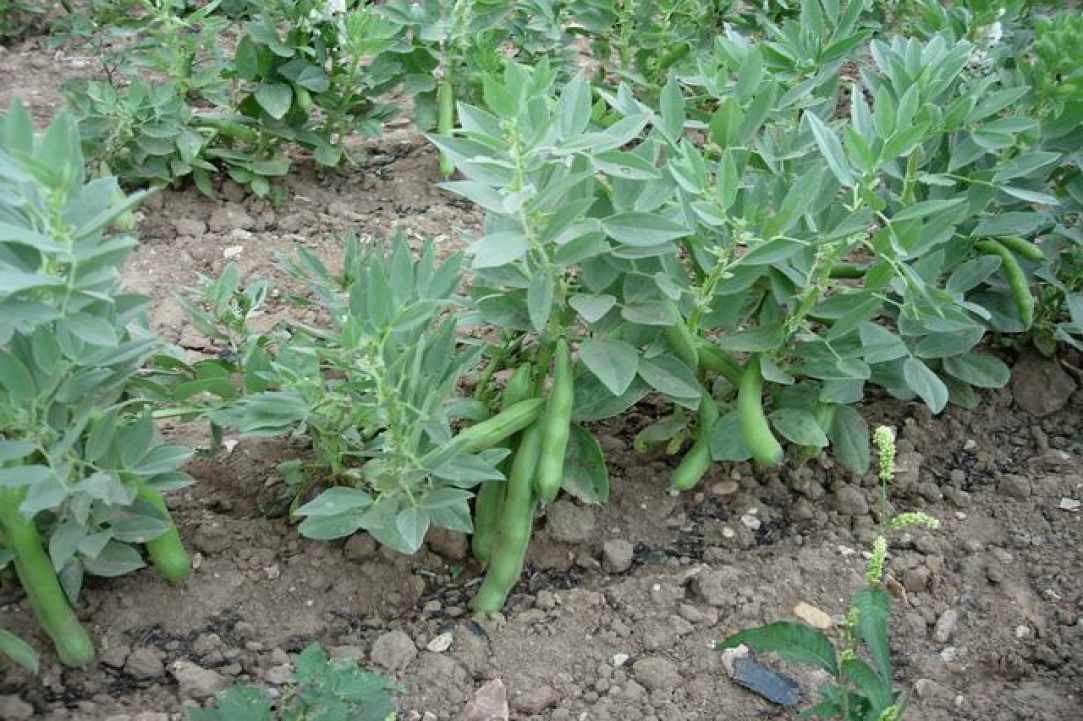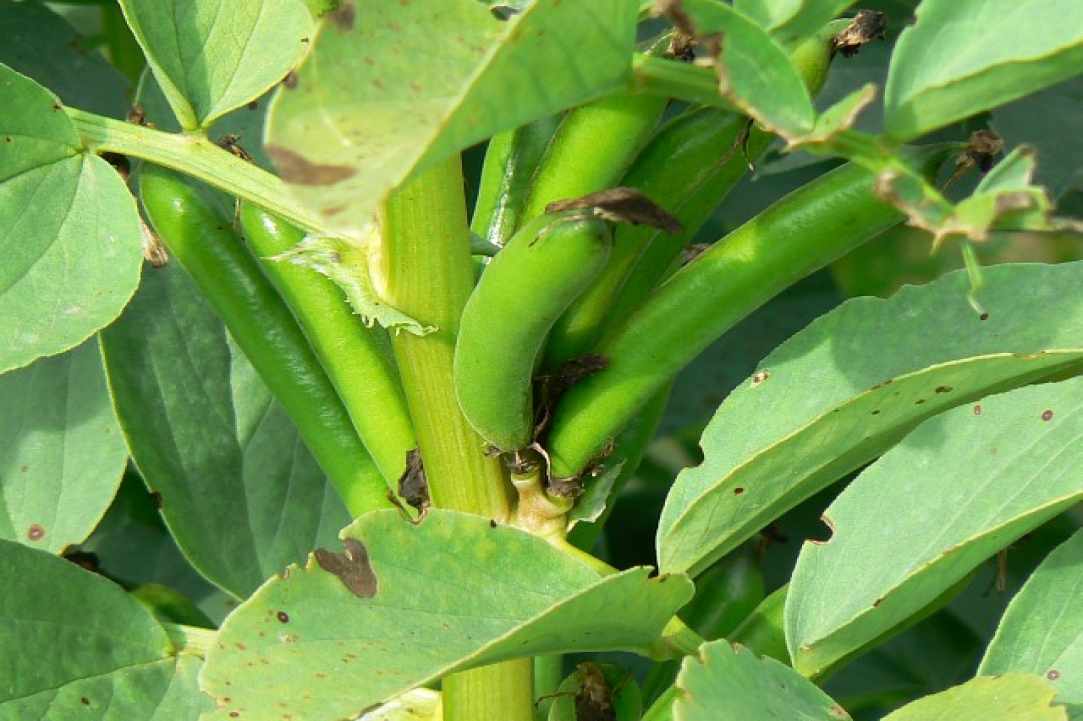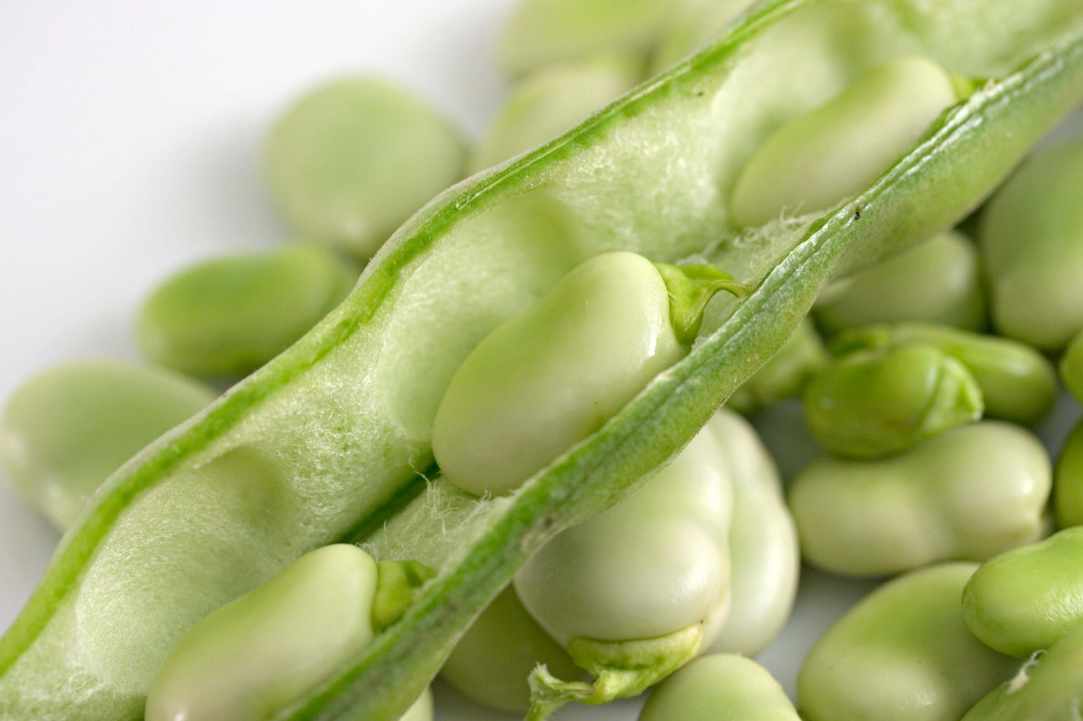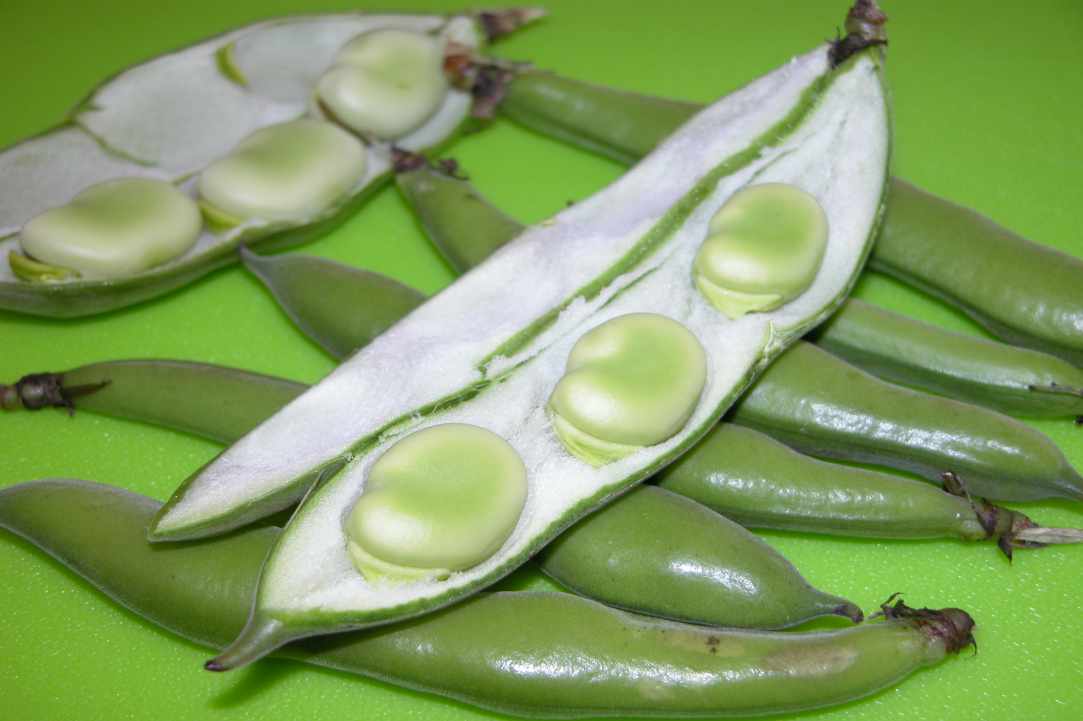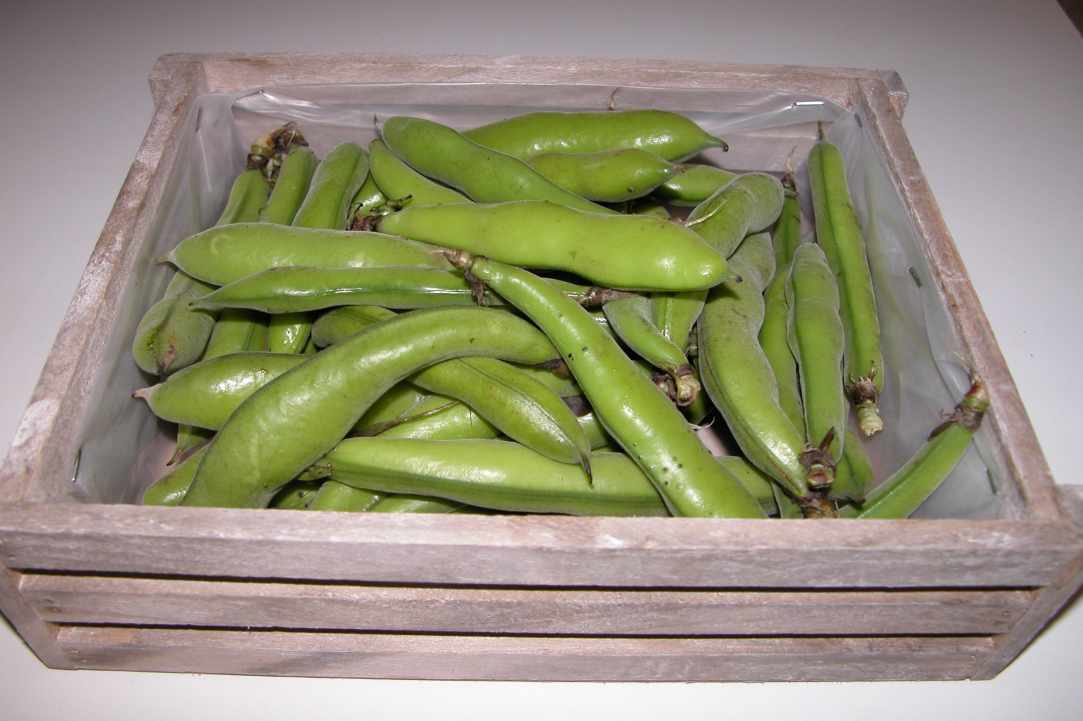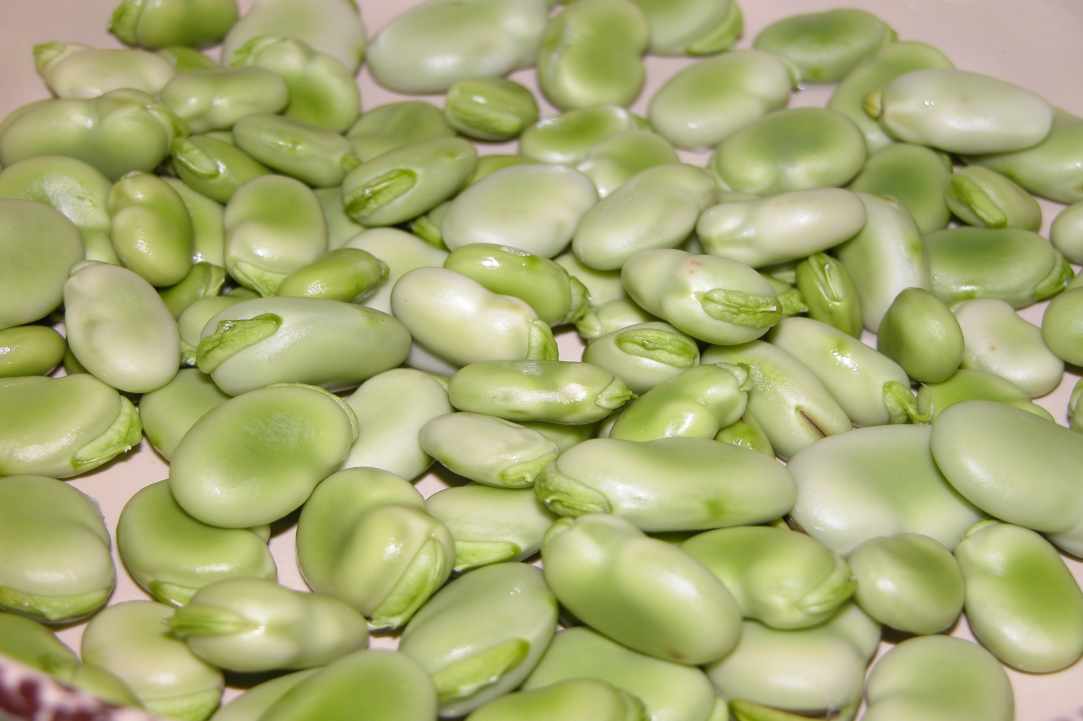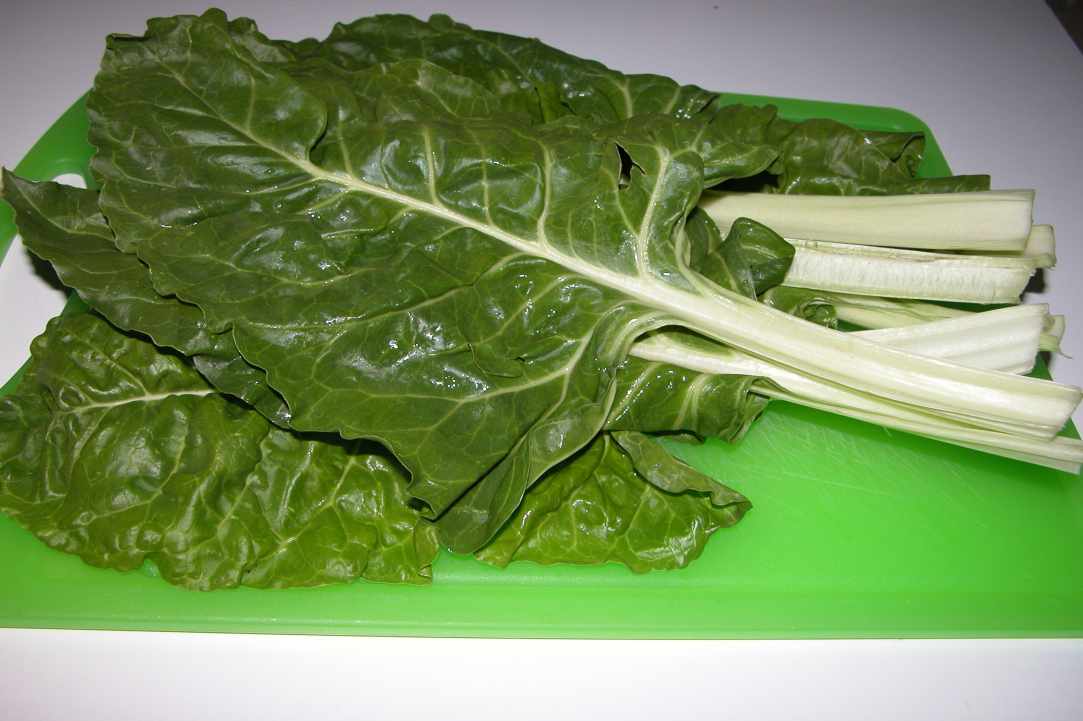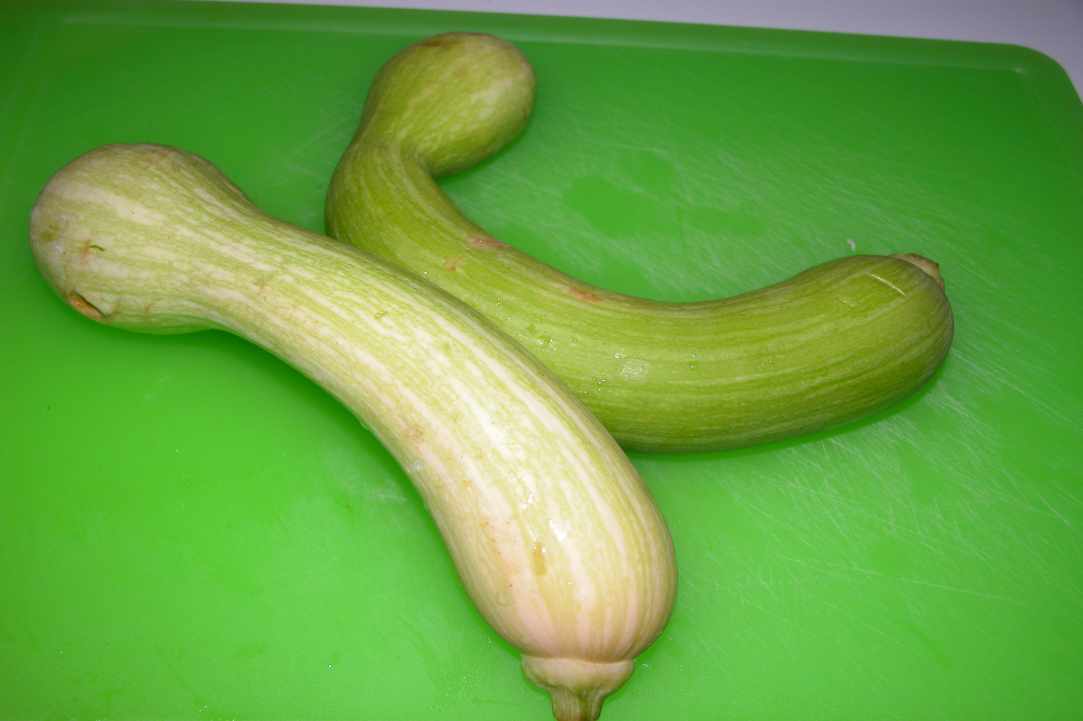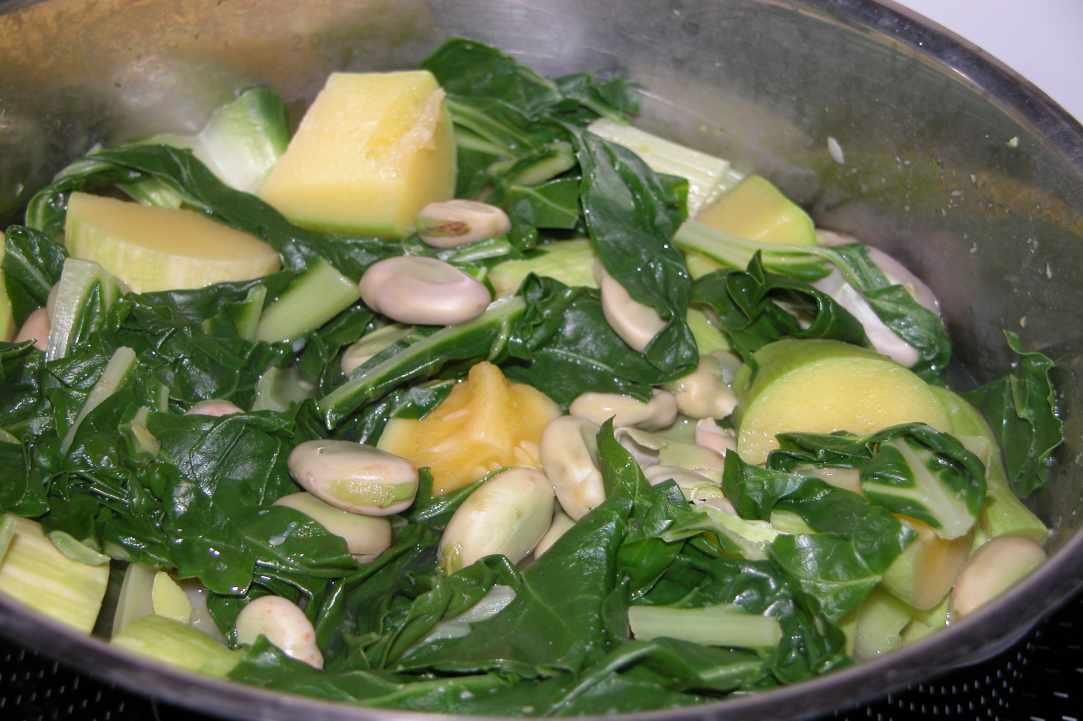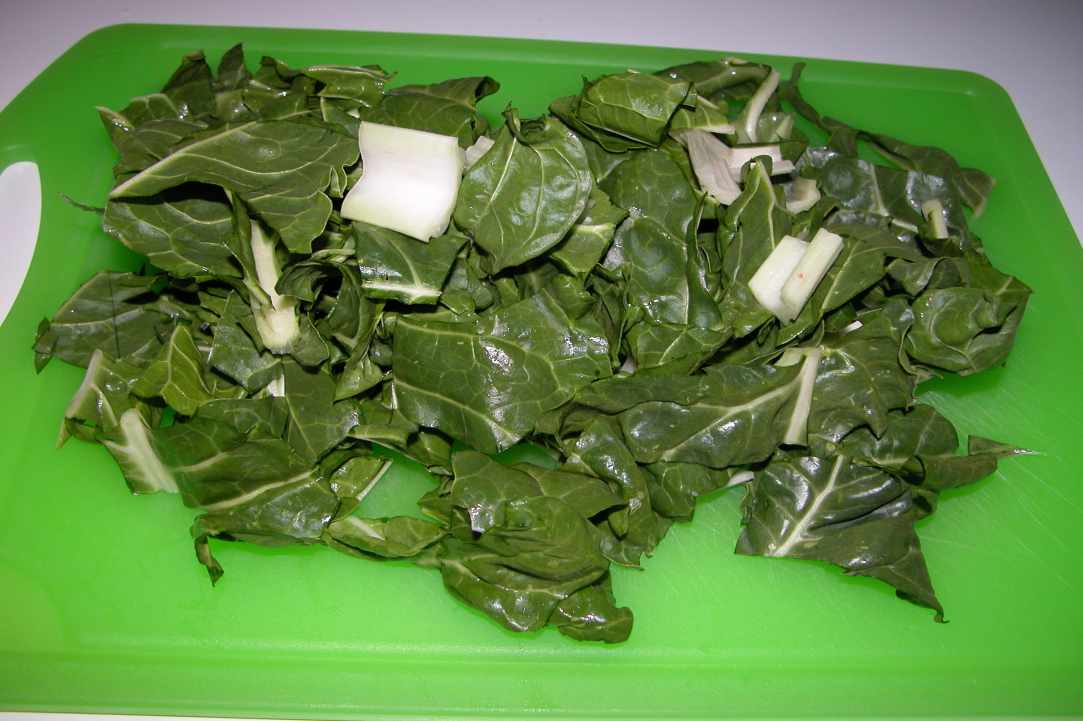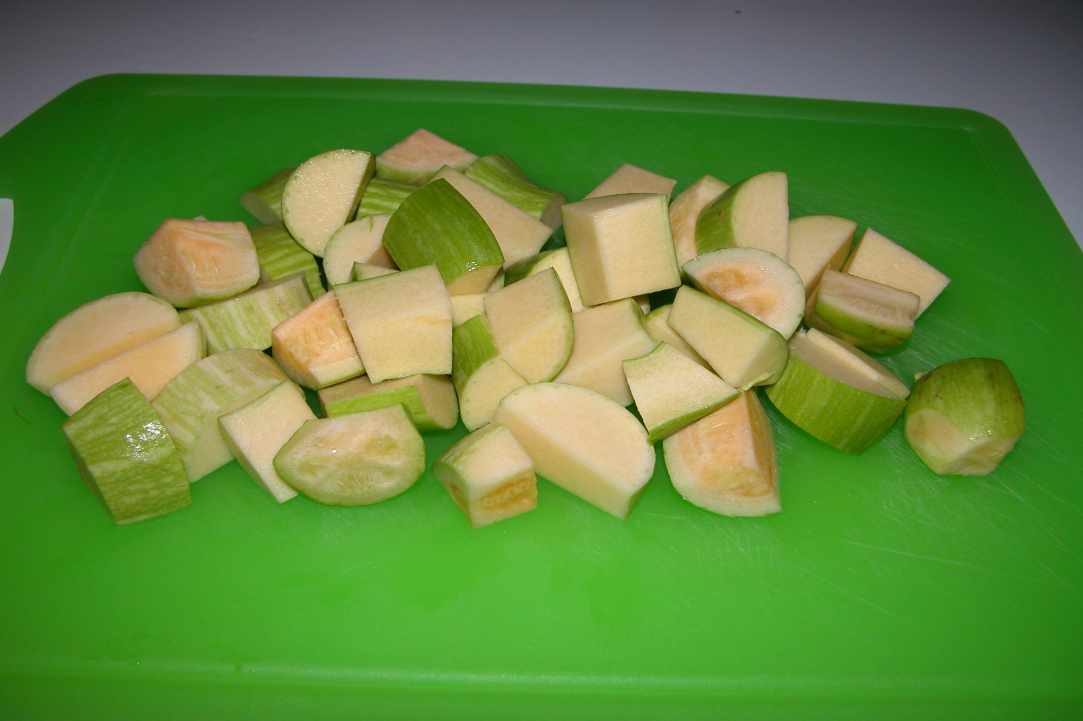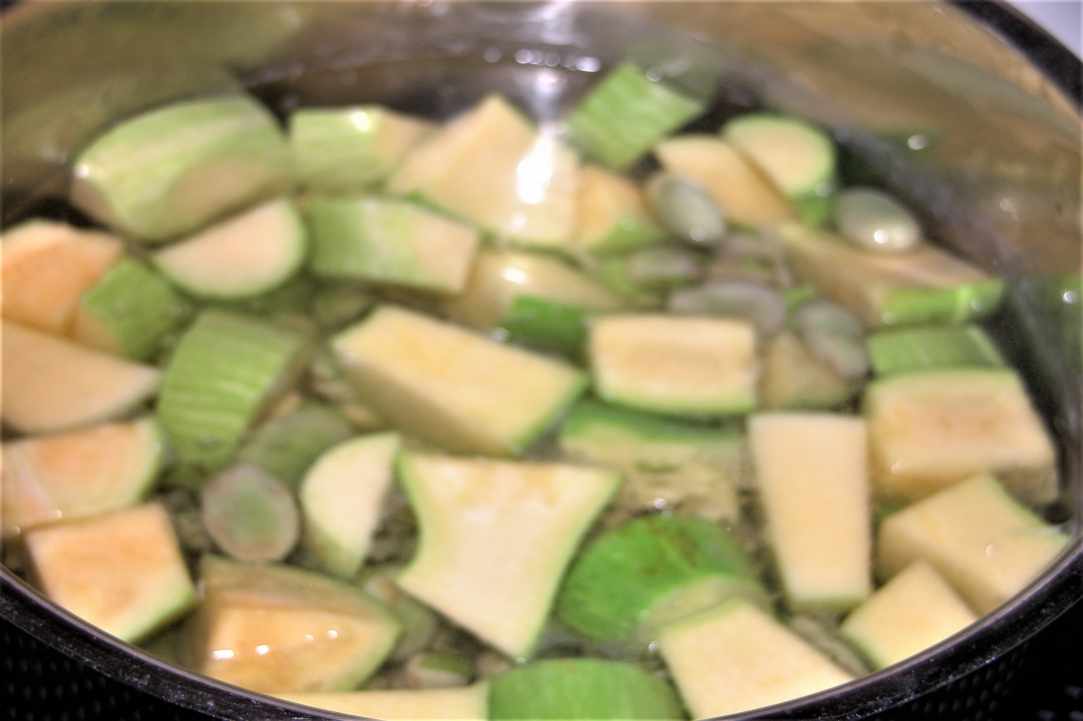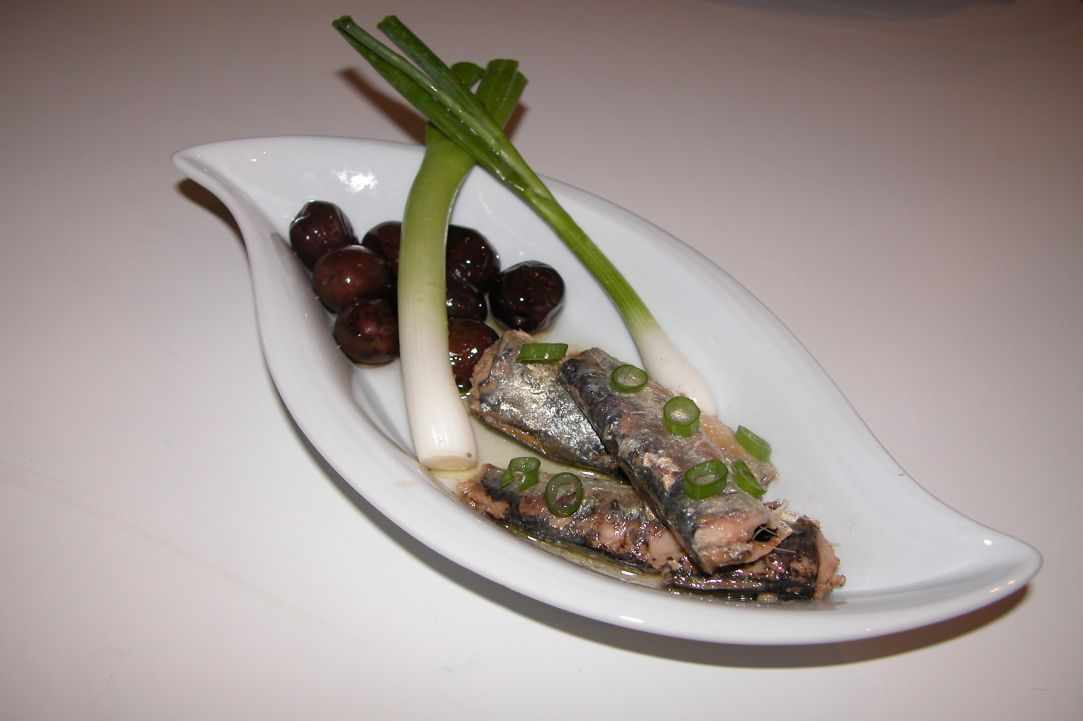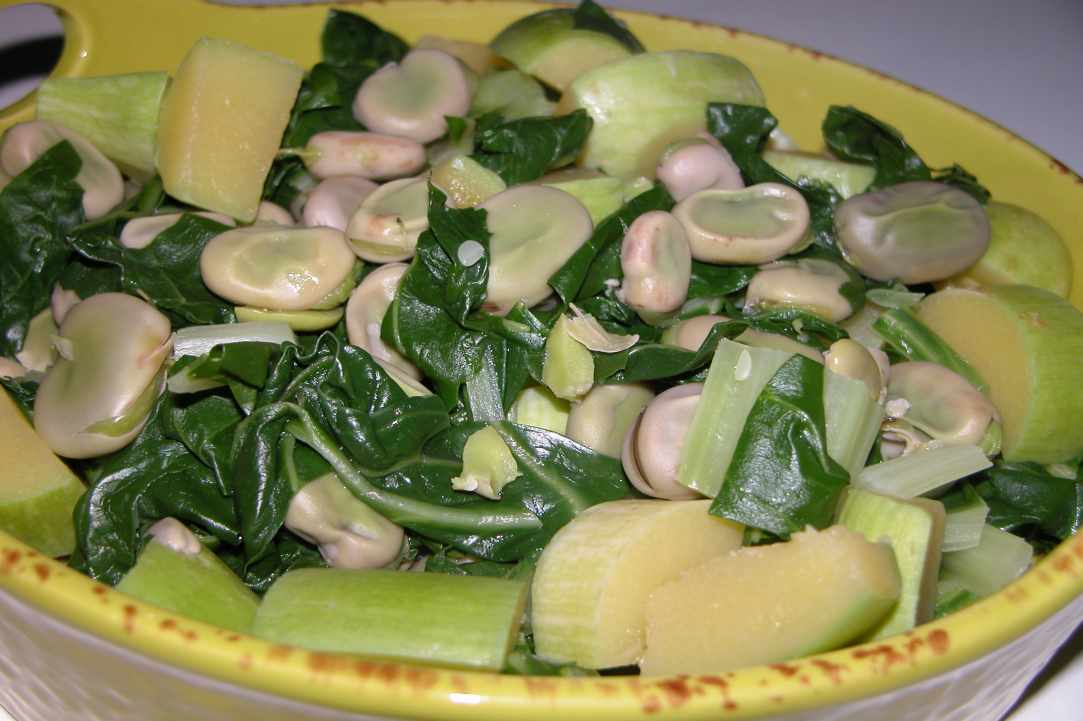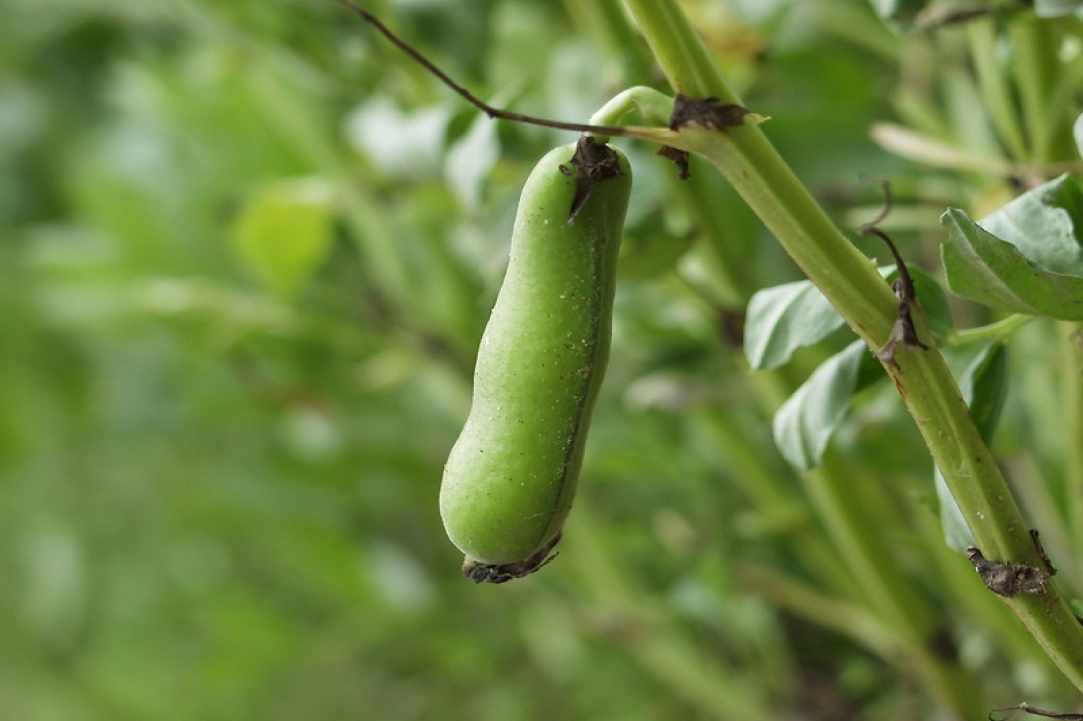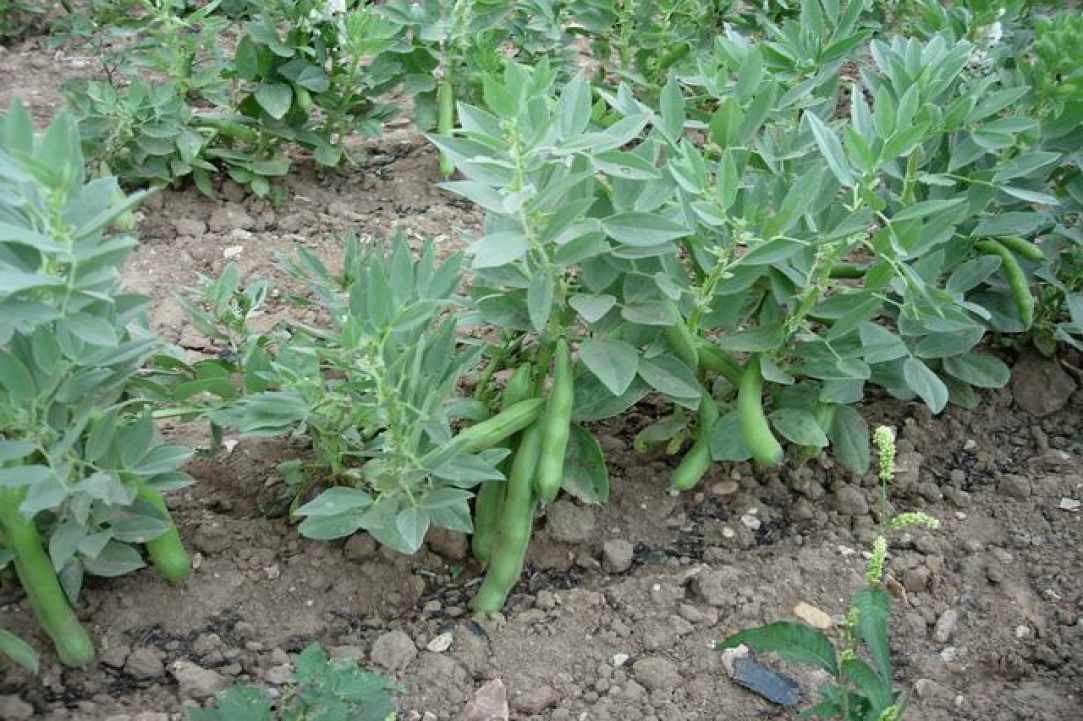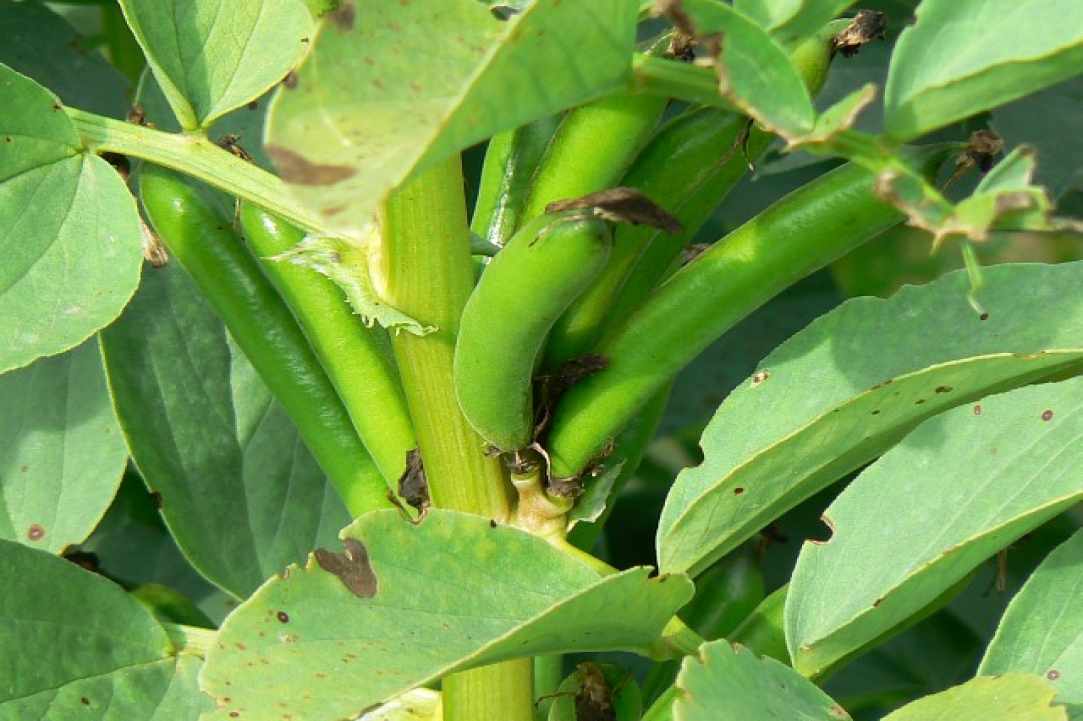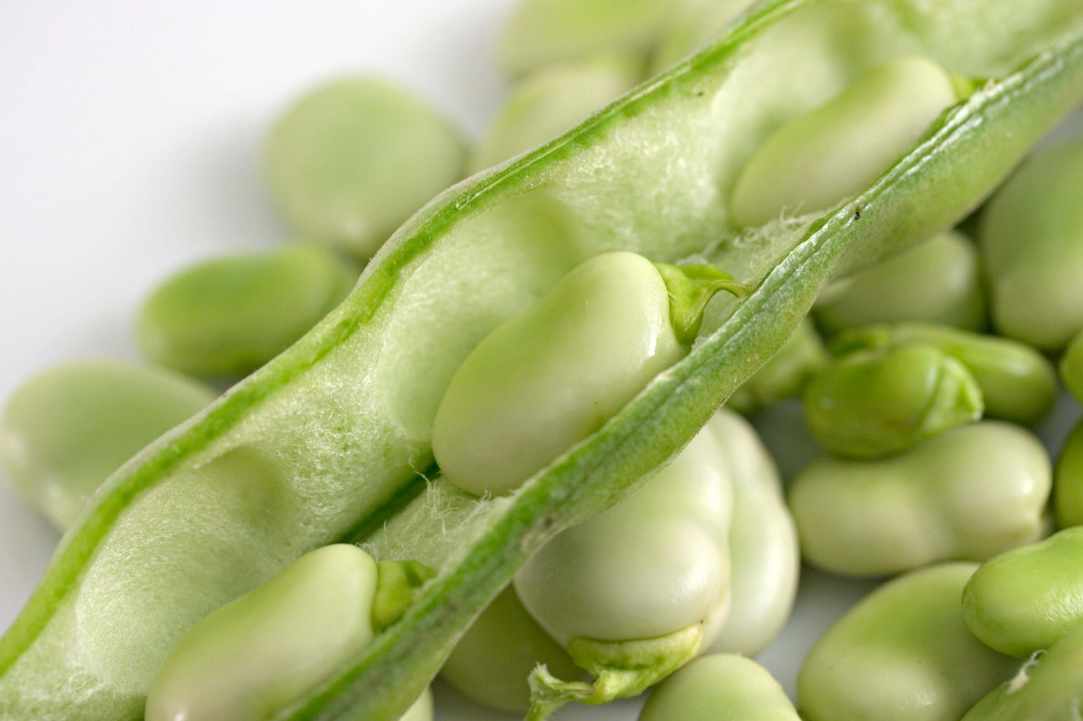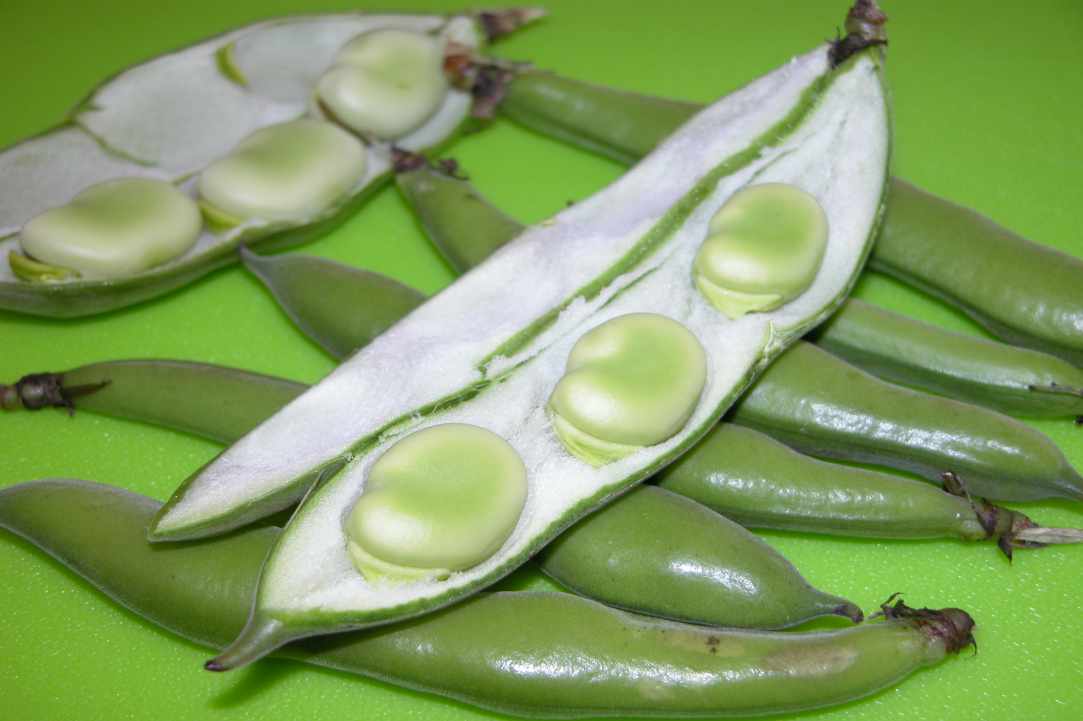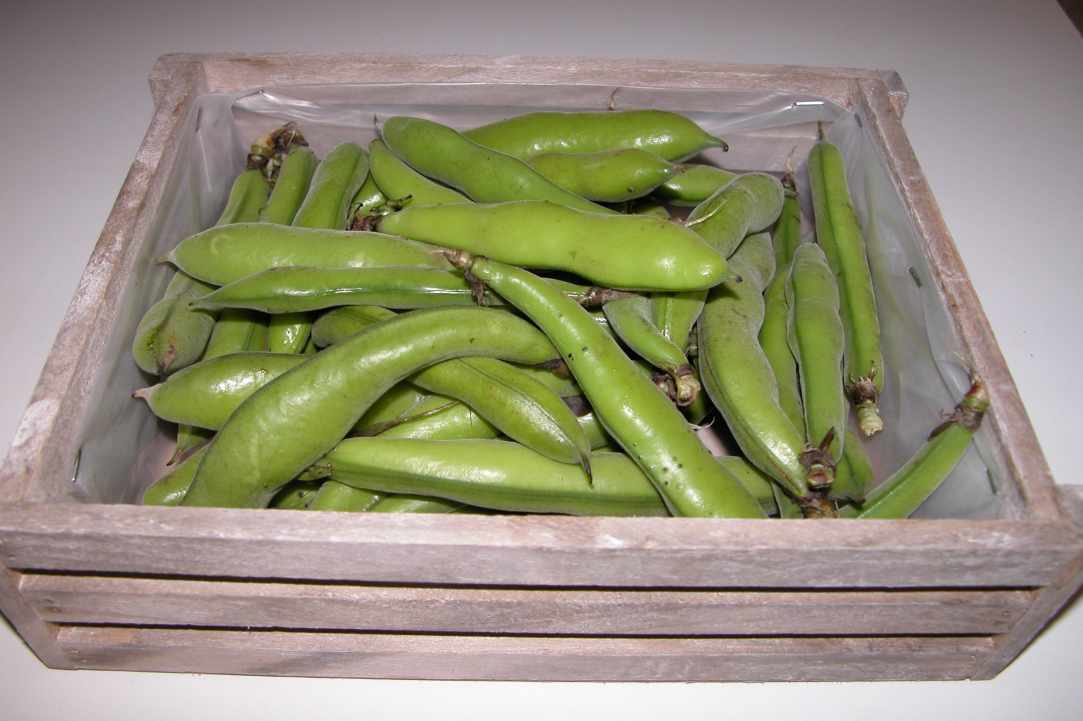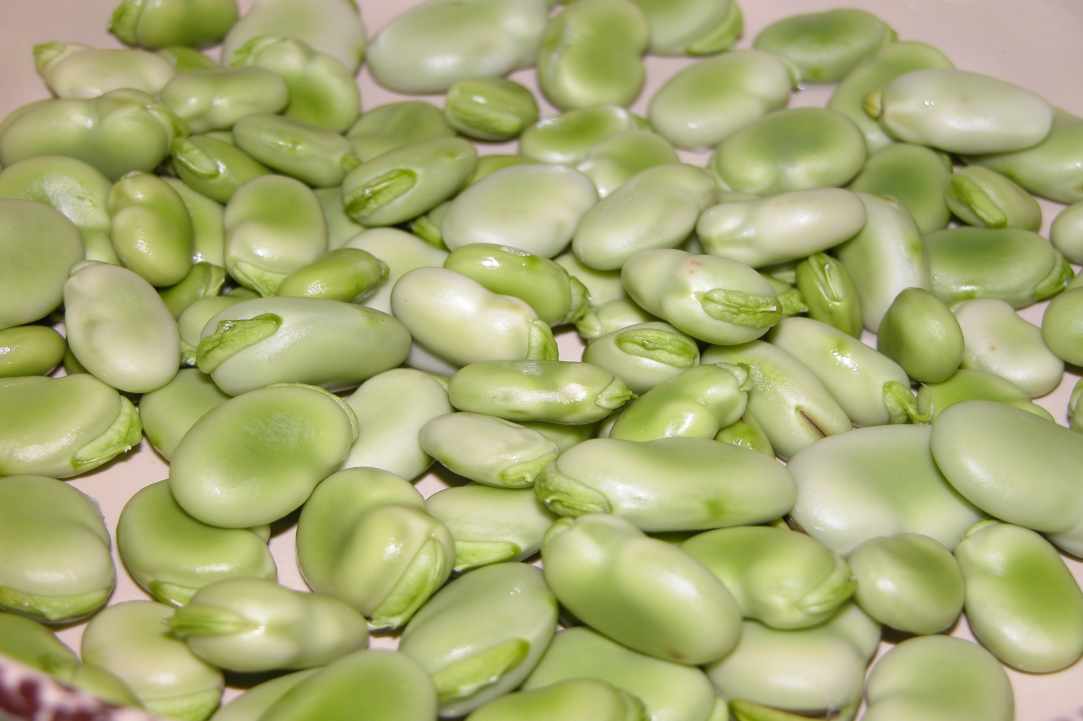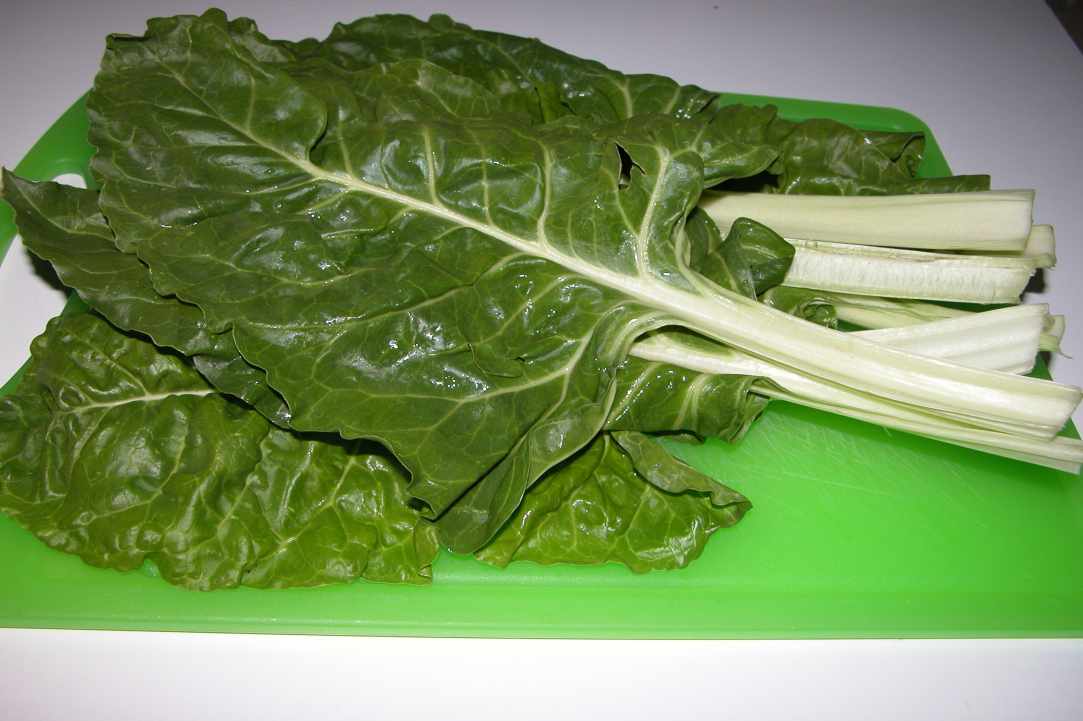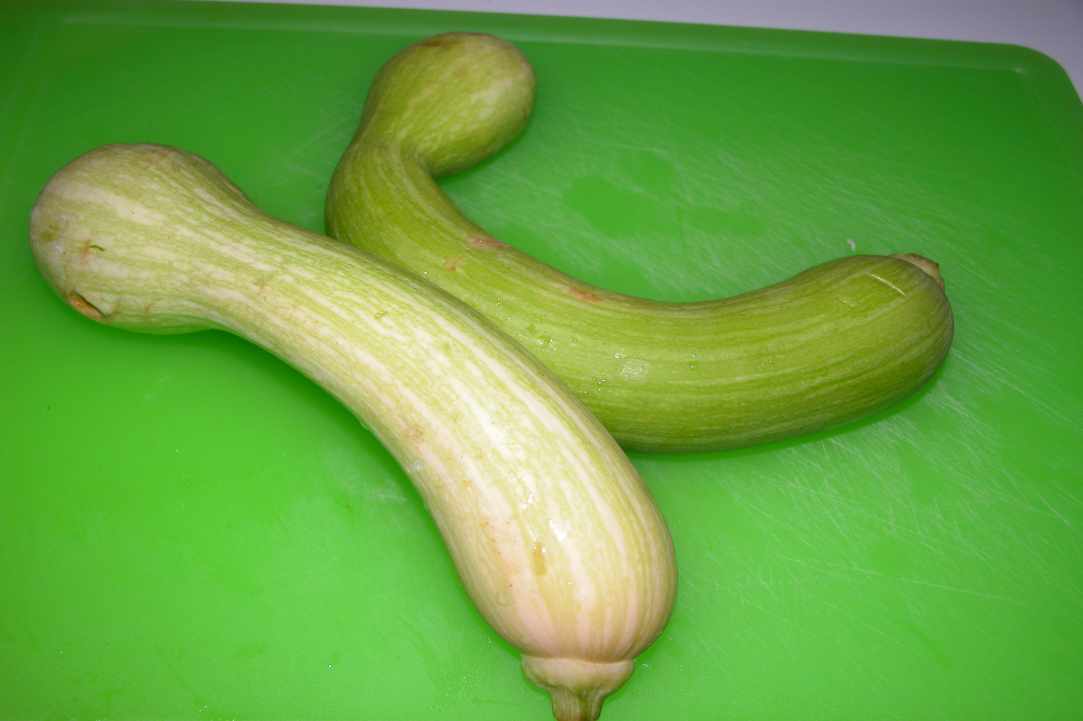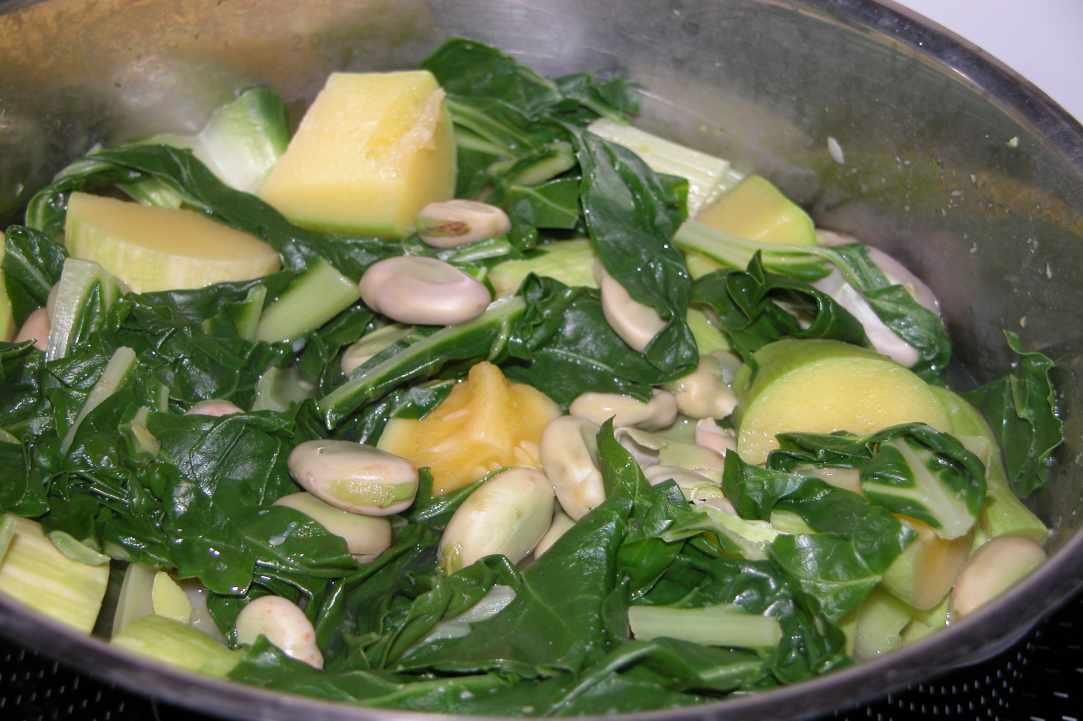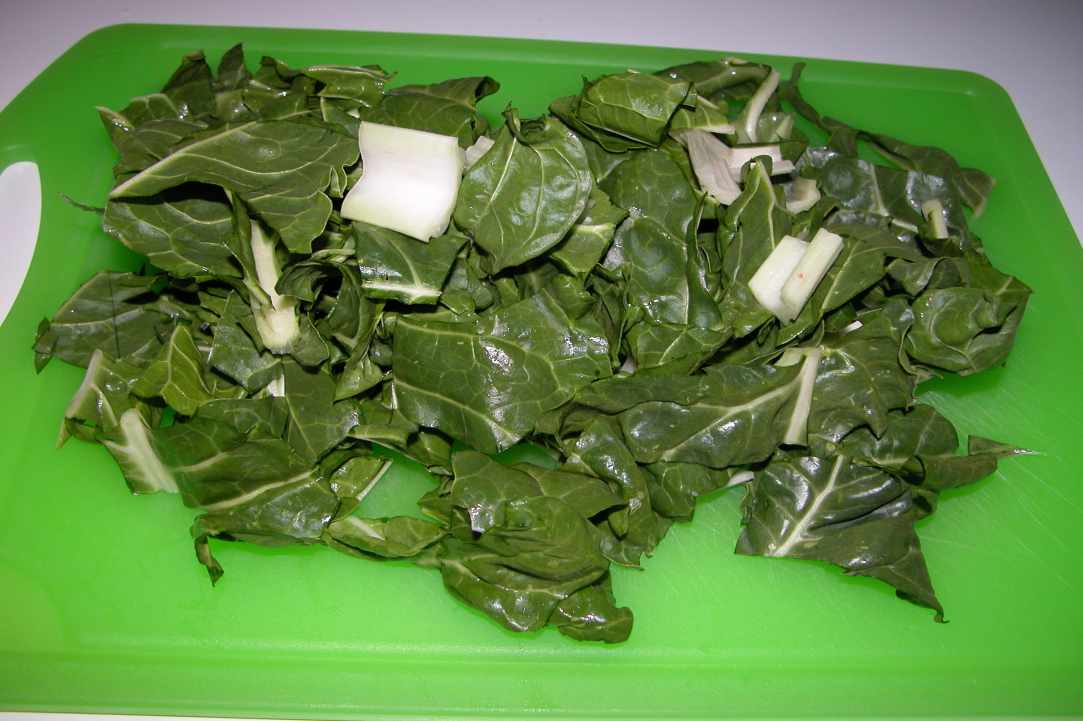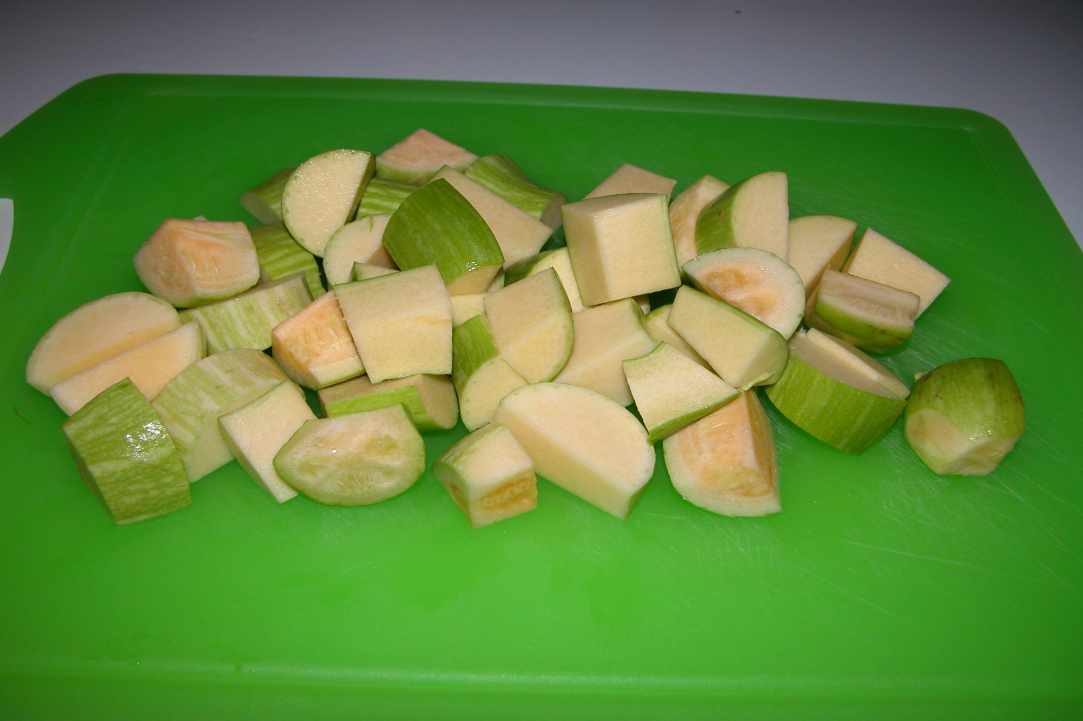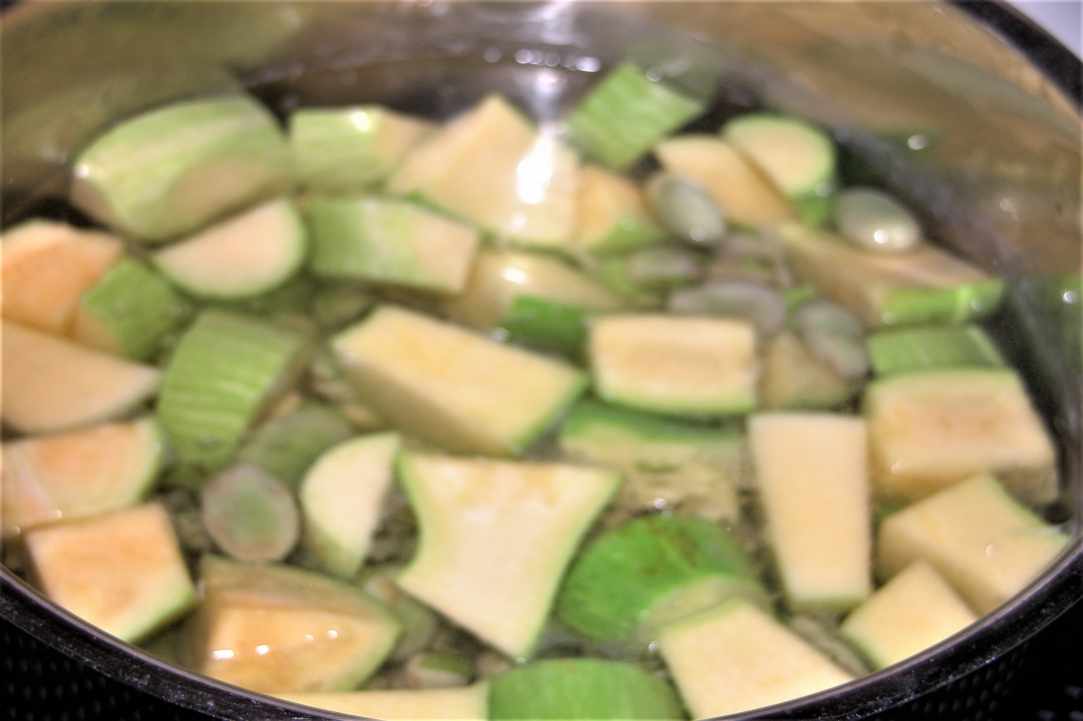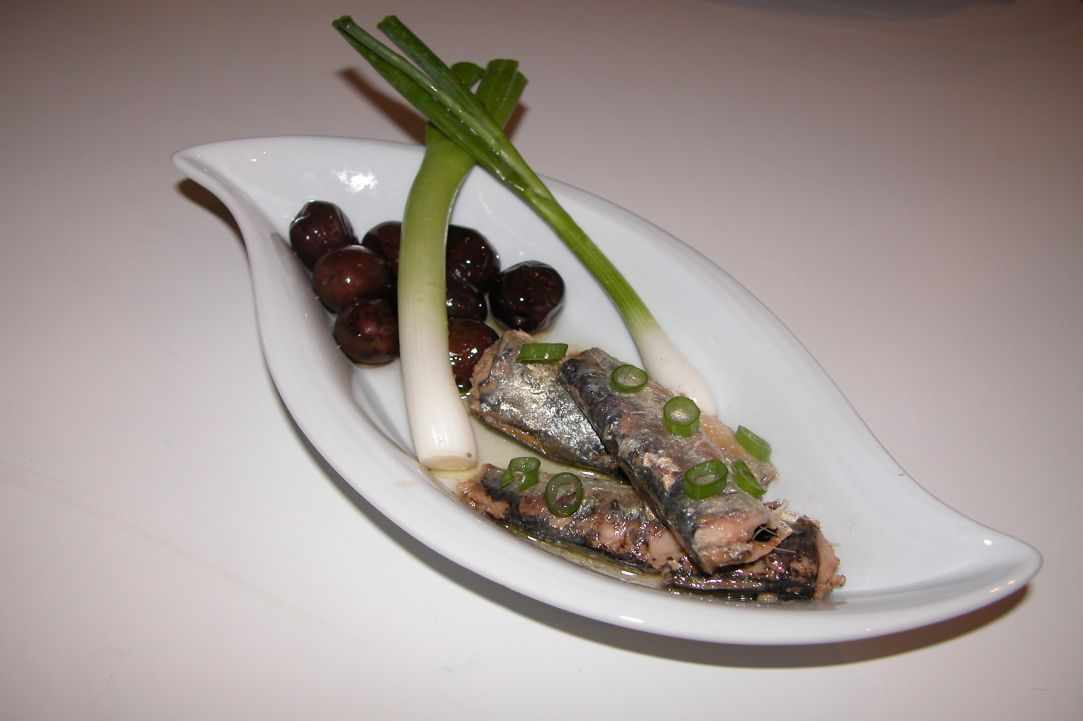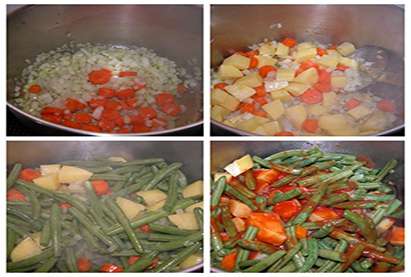 Fasolaki giahni (Fresh green beans with tomatoes)