How to make the best Souvlaki in Cyprus
Our 10 tips to bbq perfection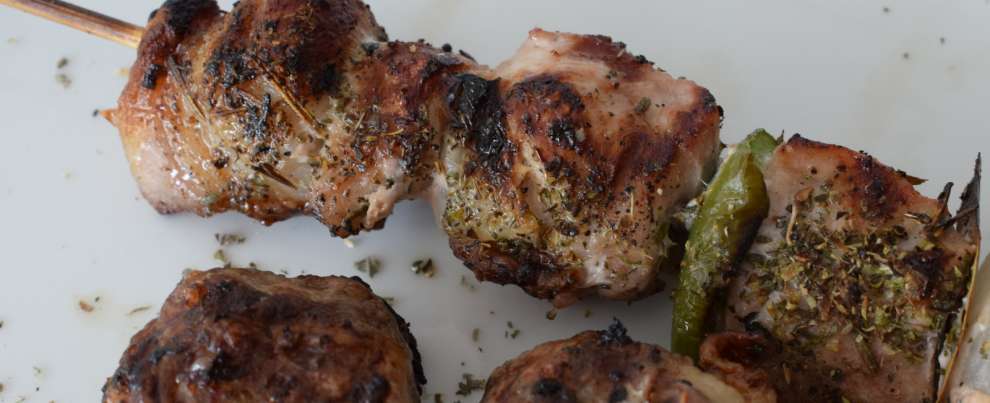 Periodically interleave a slice of onion, one of pepper and a bay leaf.

The barbecue season is now underway. If you are renting a villa for a holiday in Cyprus, chances are that you will have a fine barbecue built into the garden as a permanent fixture. So if Souvlaki and beer (or wine) round the pool sounds like your idea of heaven, here are my 10 tips for making it just perfect!
First the fire. You don't want any flames – they'll result in a greasy black coating to your meat, ideally you don't even want your charcoal to be red-hot; fat will drip onto the embers and they will burst into flame. You want to wait till your charcoal is mostly WHITE-HOT as in the header picture.
Your Souvlaki can be pork, lamb or chicken. Greeks in different regions focus on different meats, Corfu favours veal or beef. Here, in Cyprus, Pork is the most common. And you will usually find cut-up pieces of it for souvlaki at your local supermarket. My own preference is for lamb. Ask the butcher and he will almost certainly cut the meat into small cubes for you.
Now there is Souvla and Souvlaki (little Souvla) - 'aki' at the end of the word is a diminutive in Greek. Souvla those large chunks of barbecued meat are best prepared on a large barbecue, probably larger than the one that will be installed in your villa; it will also more easily be prepared with a mechanism for revolving the spit. Souvlaki is what you will be wanting to cook on most villa barbecues. Leave the Souvlas for restaurant outings.


It is best to leave the larger Souvlas to restaurant outings

Though not essential, it is a good idea to marinate your meat overnight. Use a bottle of cheap white wine (the acid tenderises the meat and opting for white wine avoids darkening the meat), half a cup of olive oil, the juice of a lemon, three or four bay leaves, a few sprigs of rosemary, oregano or dried basil and pepper. Mix your meat well in a bowl with this mixture, cover and leave overnight in the fridge.
Before skewering your meat the next day, slice up a large onion and a few green peppers. When you skewer, periodically interleave with the meat two or three slices of onion and of green peppers – also two or three bay leaves.
While you light your fire and prepare a nice large salad, leave the meat skewers to stand so that most of the surplus liquid from the marinade drips away before the skewers go onto the fire.
You might also prepare some skewers with that delicious Cyprus speciality – Seftalia, those minced meat sausages with lots of herbs all wrapped in caul like a mini-haggis. I find it easiest to put these on pairs of skewers. In Cyprus people often eat mixed kebabs or souvlaki with barbecued diced pork and a couple of Seftalies (plural of Seftalia).


Cyprus has a speciality of mixed kebabs (souvlaki) made of pork cubes and Cyprus Seftalia

Your salad will typically contain lettuce (or chopped white cabbage if you like), tomato and cucumber. Add finely chopped red onion and plenty of parsley. It blends really well. You will want a nice dressing for your salad. One of my favourite contains half a cup of extra virgin olive oil, 3 tablespoons of balsamic vinegar, a teaspoon of mustard, a teaspoon of honey and freshly ground salt and pepper.
Seftalia needs to be cooked long and slow. You might give that more time than the rest of the food, placing your grill in the top position. Pork and chicken should be cooked fairly slowly. It is important for them to be cooked throughout without losing their succulence. Lamb can be cooked quicker and at much higher heat so you will probably keep your grill in the lower position for longer.
Before you put your souvlaki over the fire season with pepper and oregano. DON'T add salt before cooking. It hardens the meat. You can salt to your taste after. In Greece they usually have round pita breads that are wrapped round the Souvlaki. Cyprus has its own traditional pita bread in the form of a pouch that you heat and fill with your meat and salad. And it goes without saying don't forget to serve up with some lemons!
If you enjoy wine, what wine should you have with souvlaki? Well white, rosé and red all marry well with Souvlaki. We are rather spoilt for choice in Cyprus. Of the popular indigenous Xinisteri, I think Tsangarides is my favourite of this year's offerings. I also like their organic Chardonnay. Other Xinisteris that I like are Ezousa's, Vouni Panagia's Alina Media Dry, Kolios' Persefoni, Constandinou's Agio Klima, Tsalapatis. I also like the indigenous Spourtiko from Vouni Pagia, Fikardos or Christoudias. For Rosé my personal preference is for that of Vlassides or Dafermou, but many swear by Ezousa. In the reds, quite a lot of Cabernet Sauvignon and Shiraz is grown in Cyprus. Fikardos make a nice Cabernet Sauvignon and so do Erimoudes though this is in a slightly higher price bracket. Shiraz is another international variety that takes well to the Cyprus Terroir. Kolios makes one that wins one International Wine Challenge after another. I am also very partial to the one made by Hadjantonas. Of course the main indigenous red wines of Cyprus are Mavro and Maratheftiko. Mavro is the most prolific and most Cyprus wineries will make it. There are also some nice blends about such as the Shiraz Maratheftiko from Aes Ambelis.
So, on the basis that one can only drink so much at a time, if I had to choose one wine to go with my perfect Cyprus Souvlaki what wine would I choose? If it was a very hot day I think I'd go for a nicely chilled Tsangarides' organic Chardonnay. If it was an evening and maybe not so hot I'd probably go for a Mavro from Tsakkas. His Giannoudi, at 12% vol is nice and light and summery. I would cool it a little bit in the fridge first. The adage of serving red wine at room temperature was not invented for Cyprus temperatures.
One little comment on buying a Cyprus white wine. They are usually made to be drunk young with the exception of the sweet wines. So now if you are buying a Cyprus white you really want to choose the latest vintage, and if your supermarket is offering a white several years old at a bargain price, my advice would be to pass.
Enjoy your perfect Souvlaki with a perfect wine!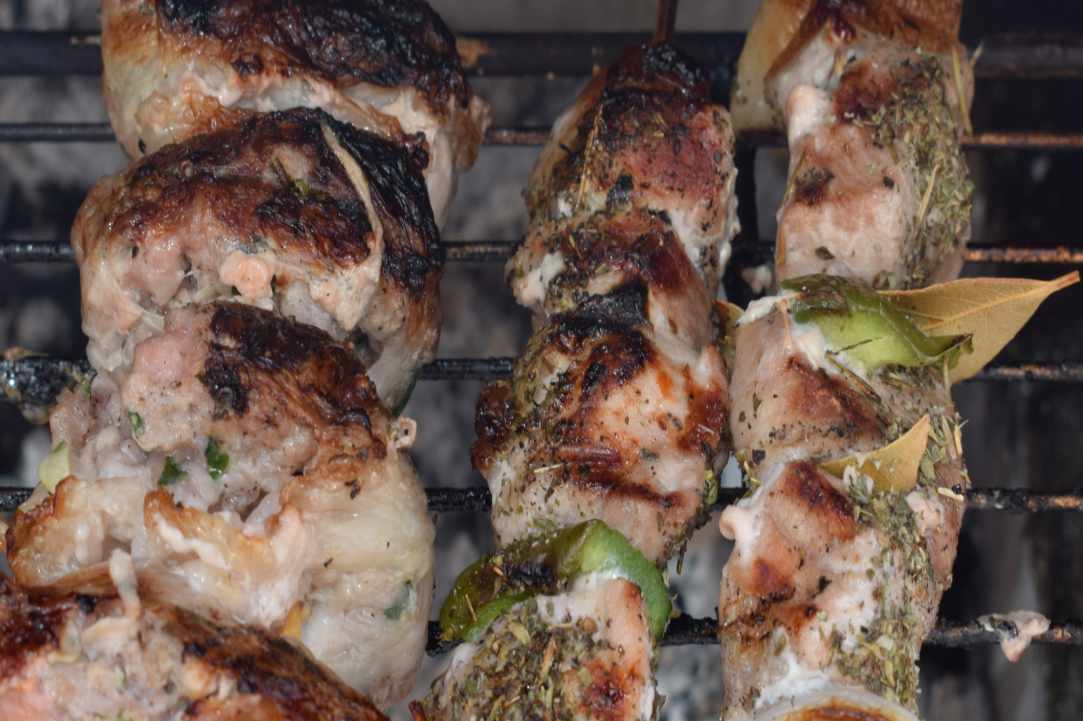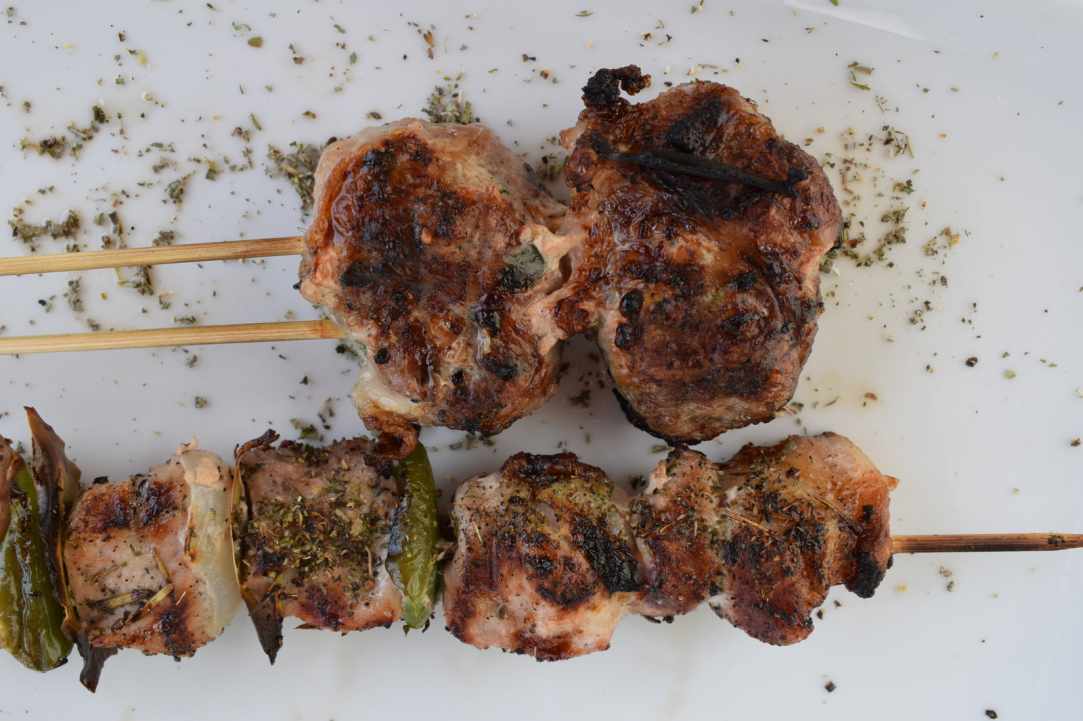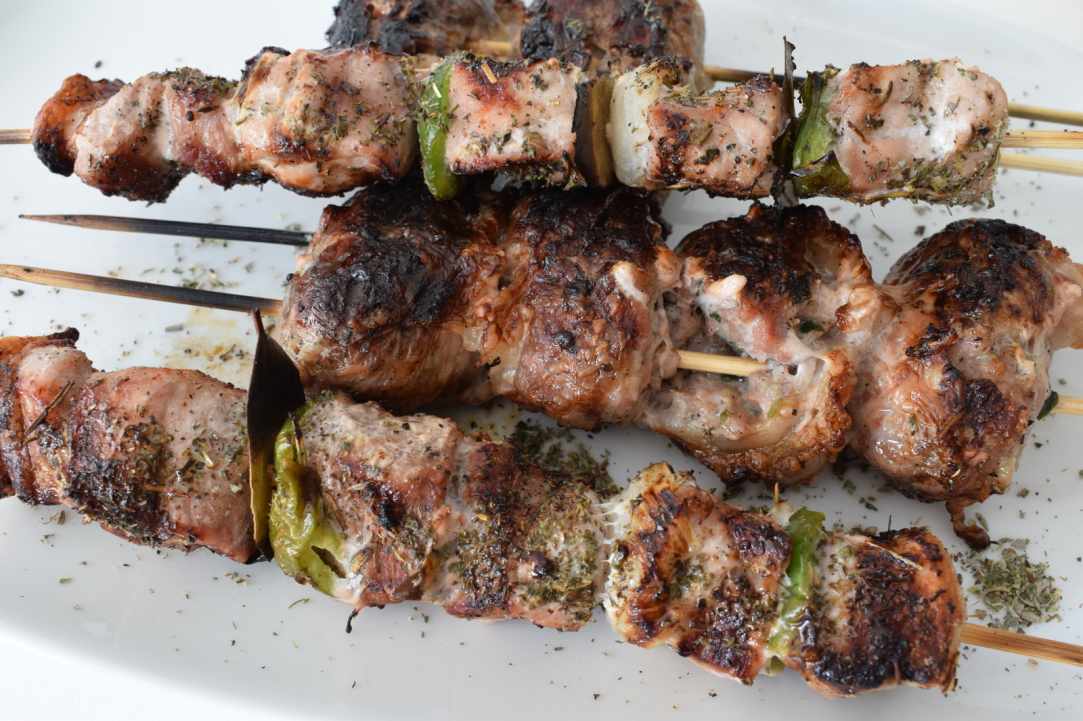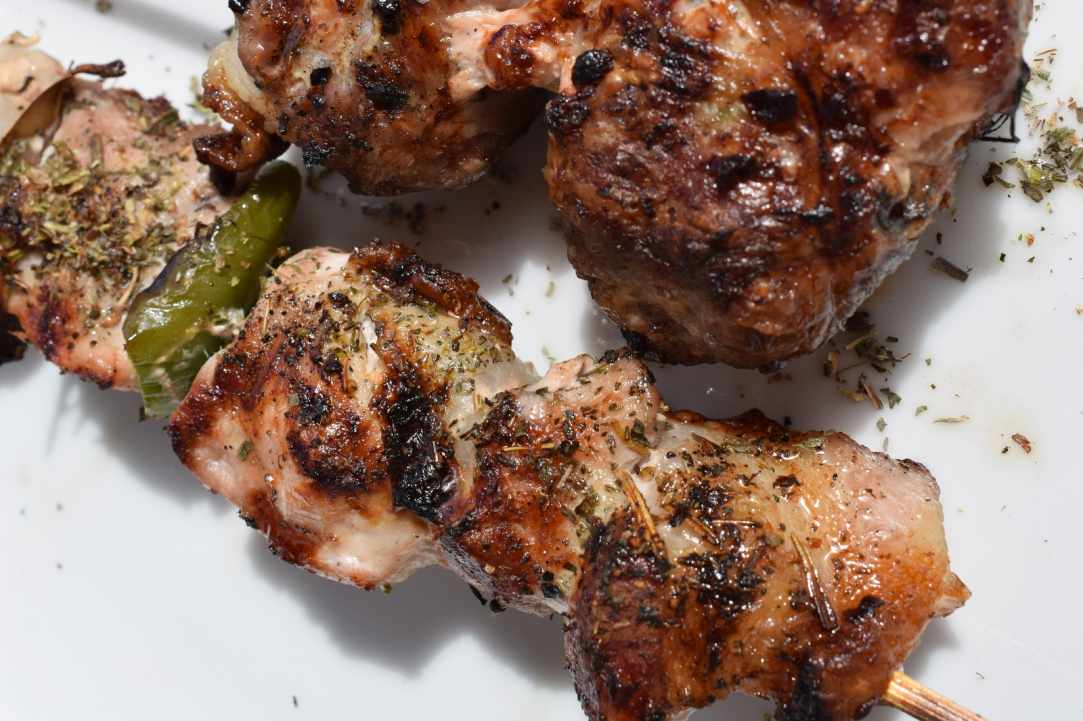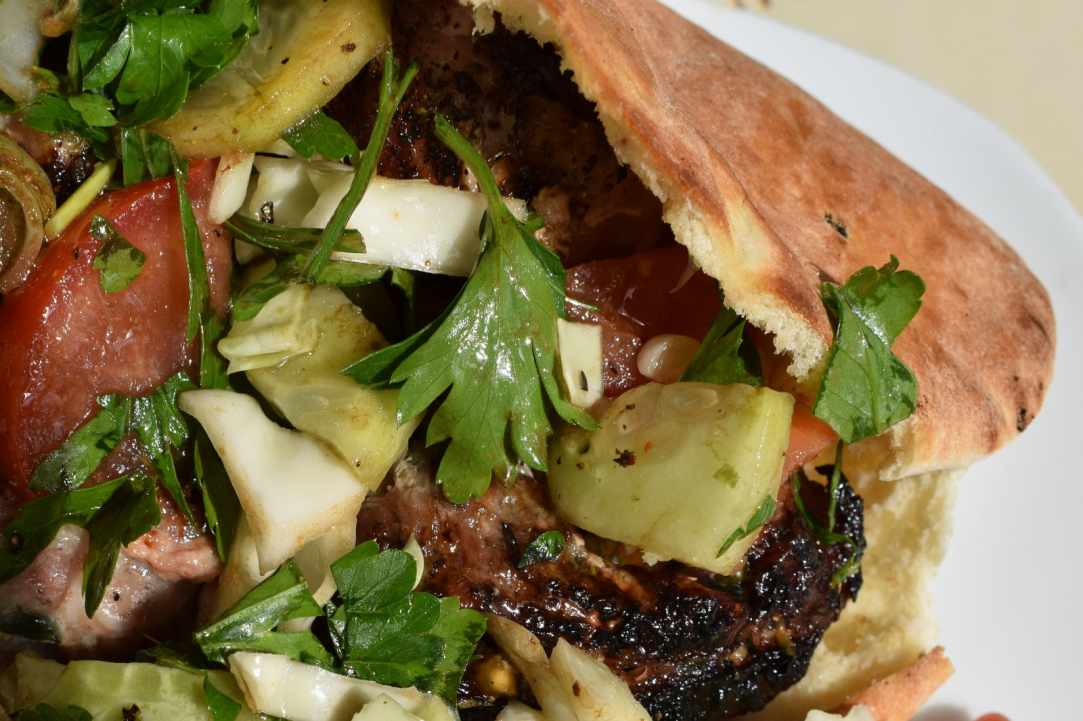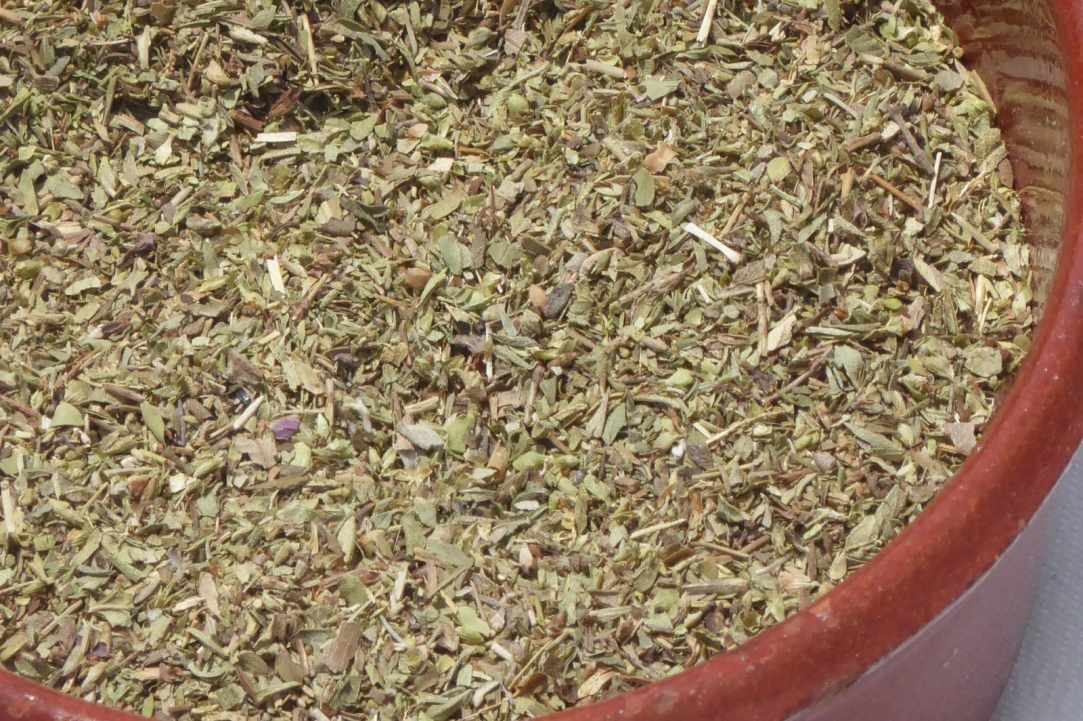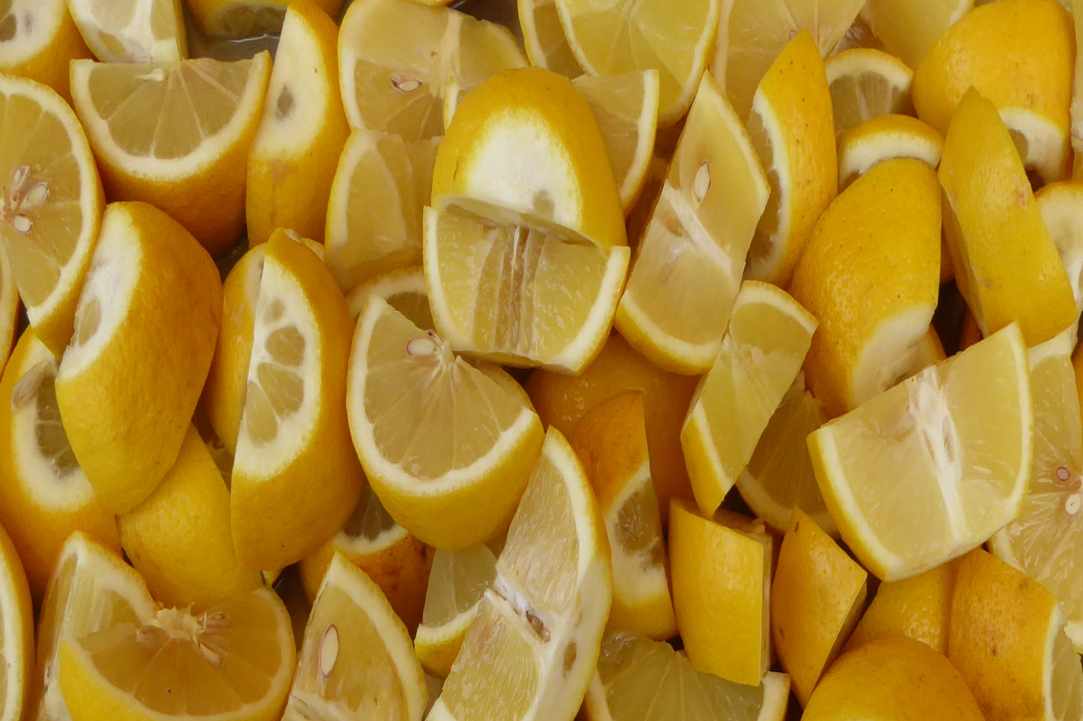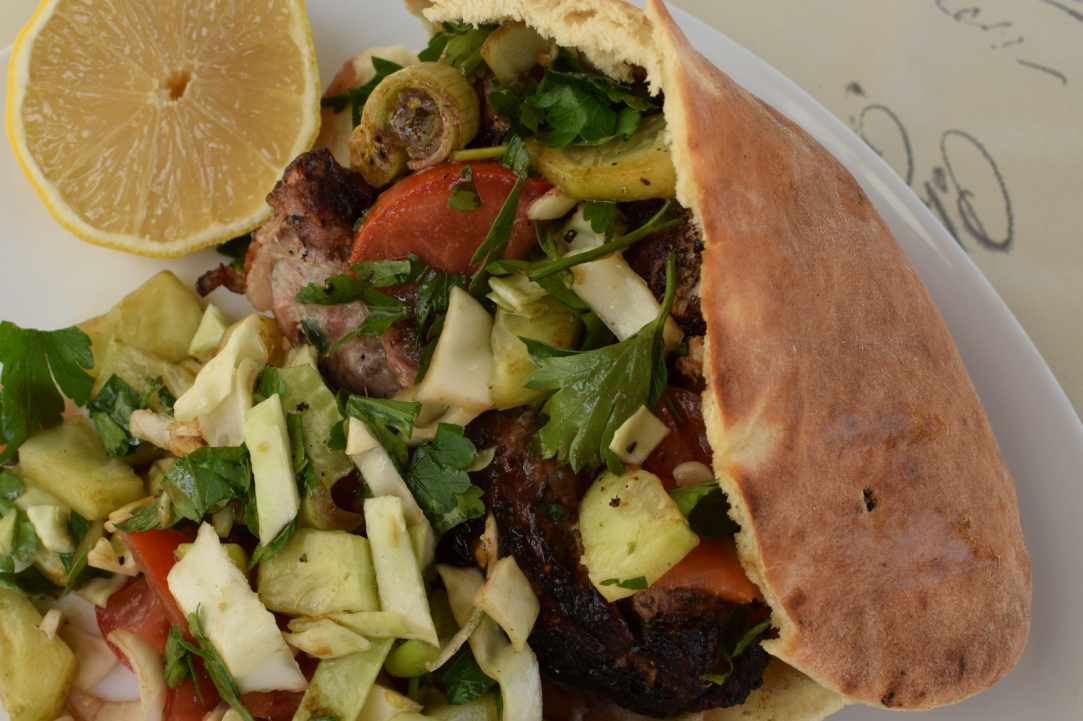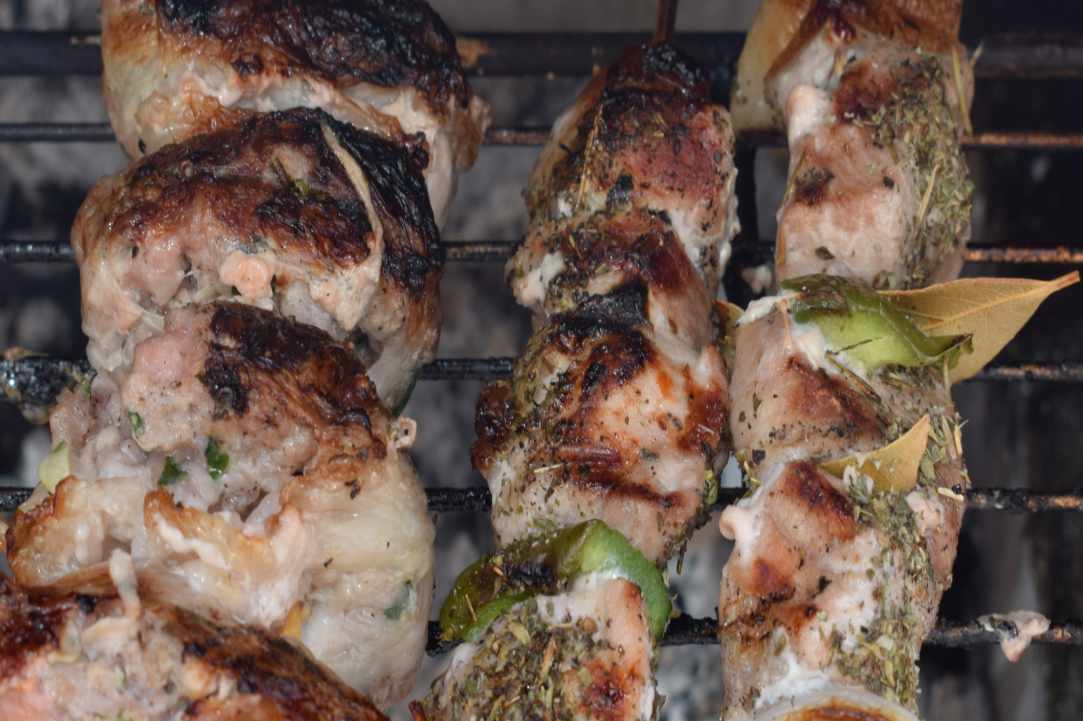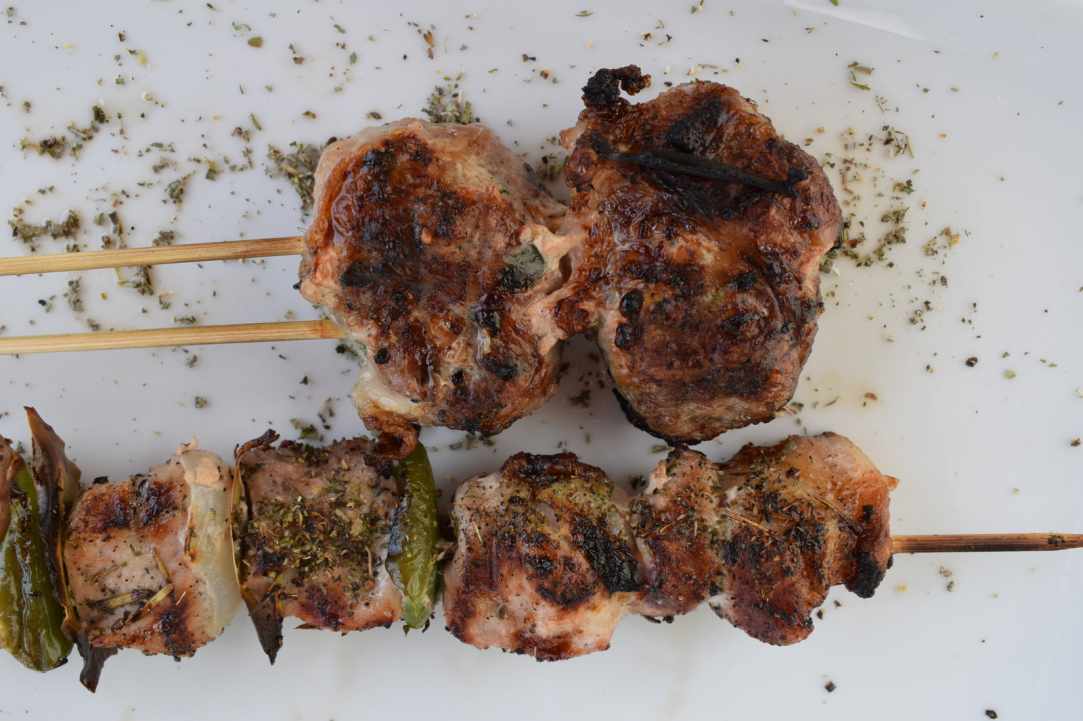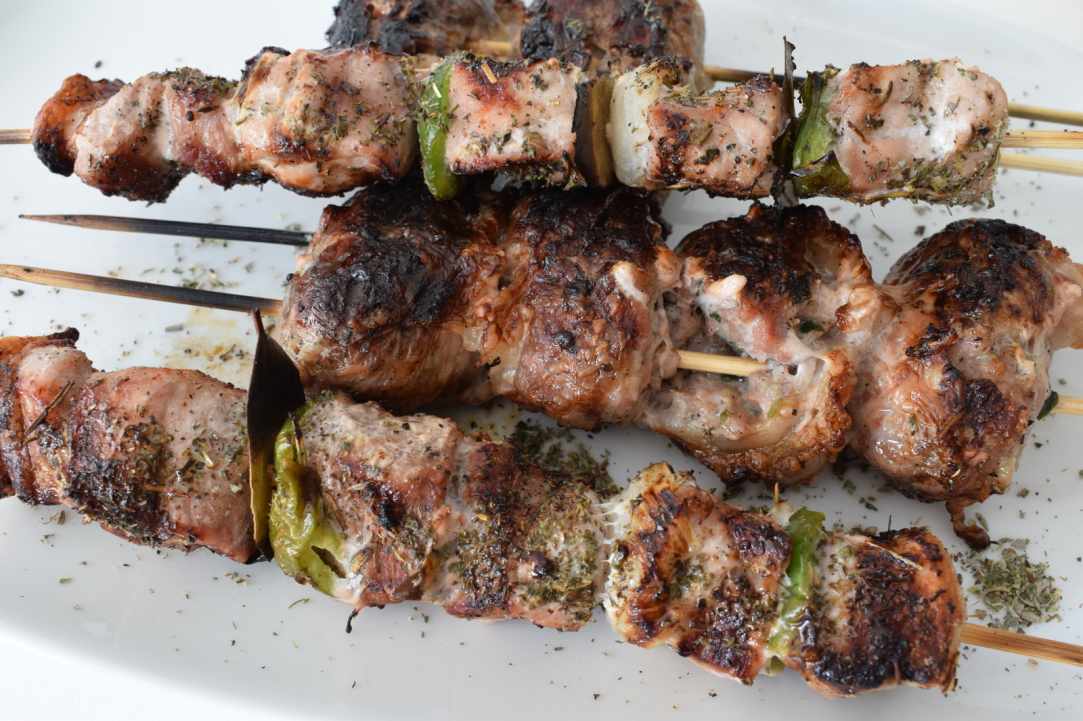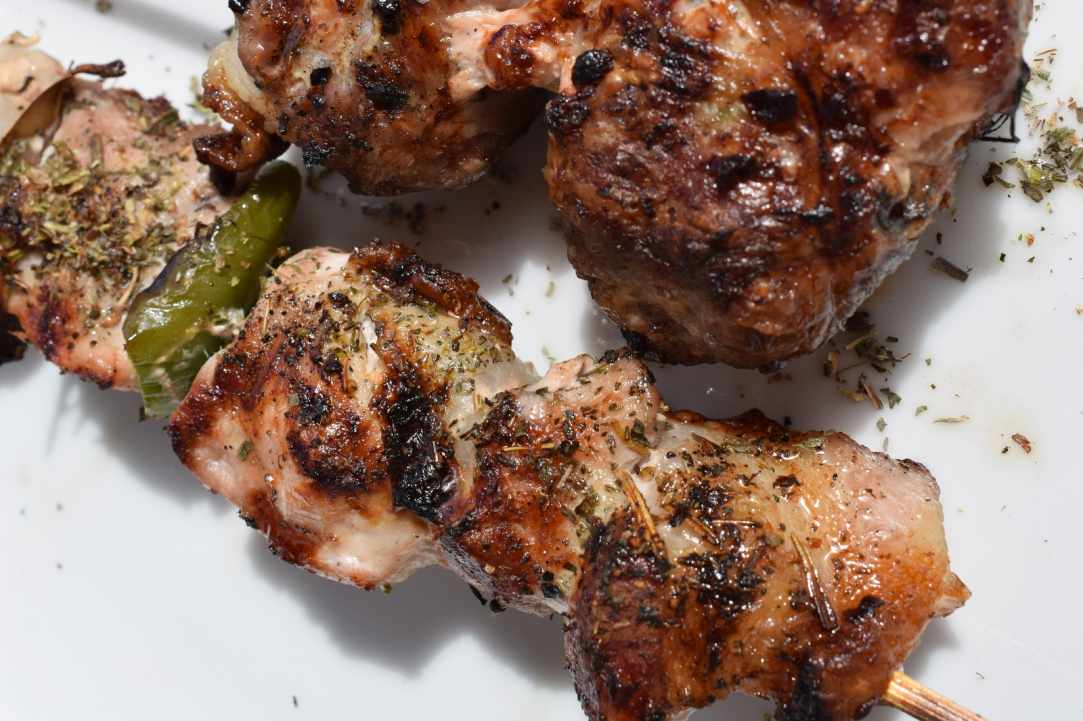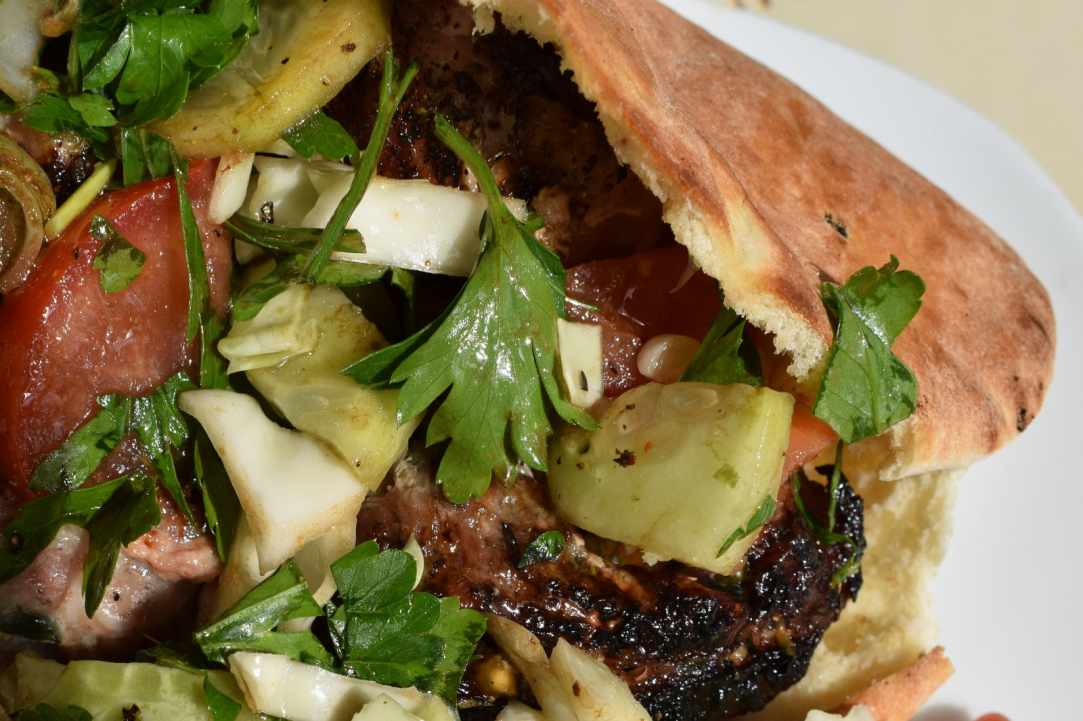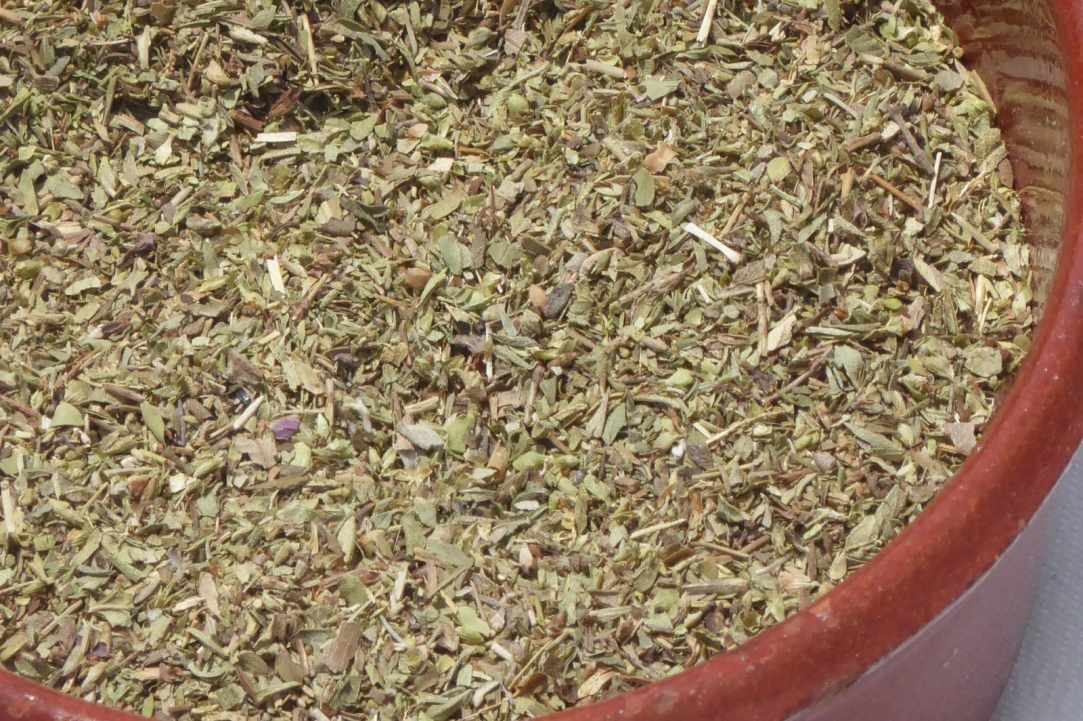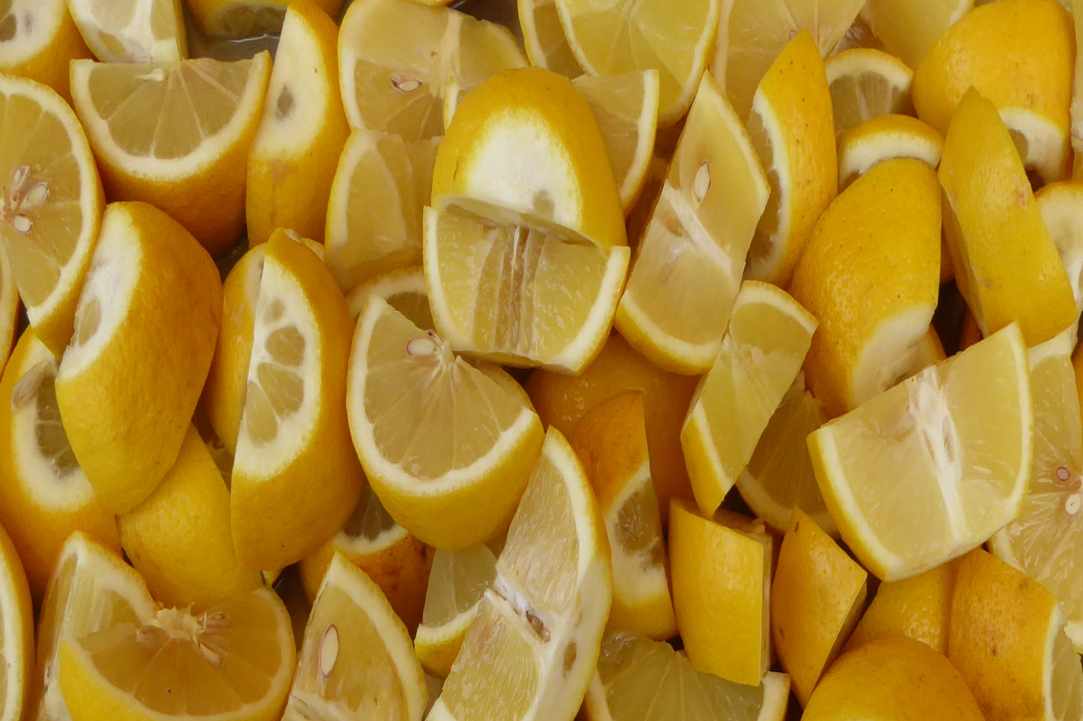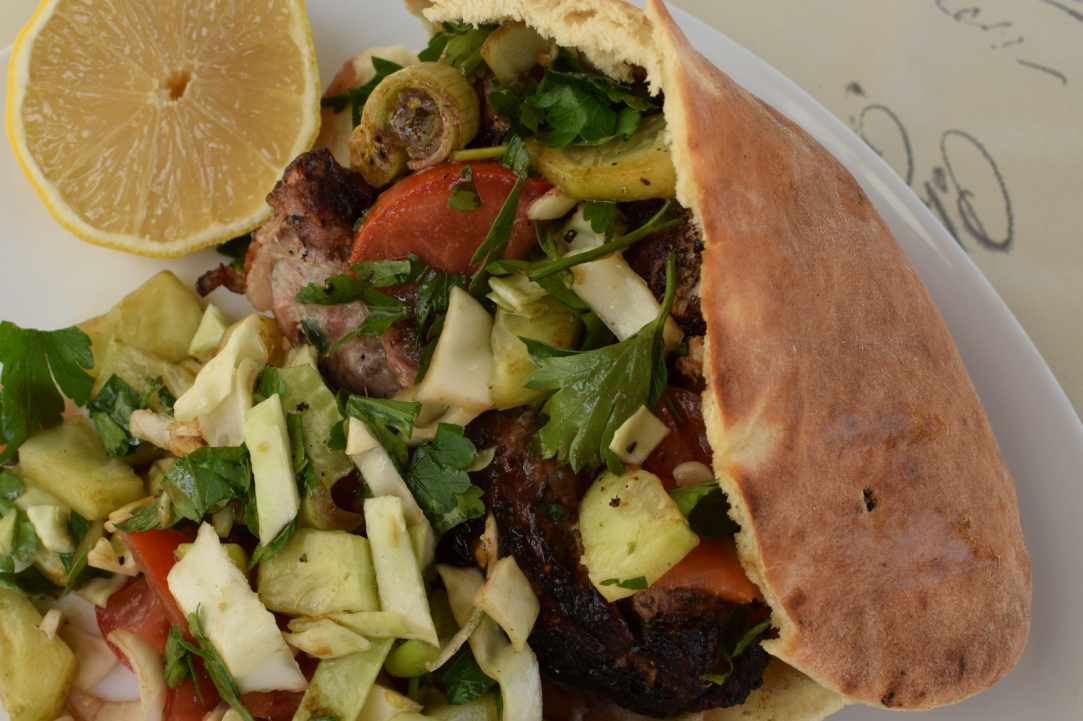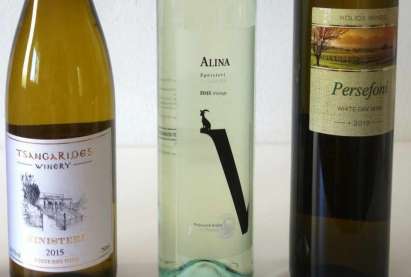 For more info on Cyprus Wines to accompany your BBQ click here