The Church Of Panagia Ferviotissa"or "Panagia Of Asinou", is located in the village of Nikitari!
It is one of the most important Churches of our Country !
The "Church of Panagia Ferviotissa" is located at the northern foothills of the Troodos Mountains (It is built on the eastern bank of a small torrent, three kilometers south of Nikitari village).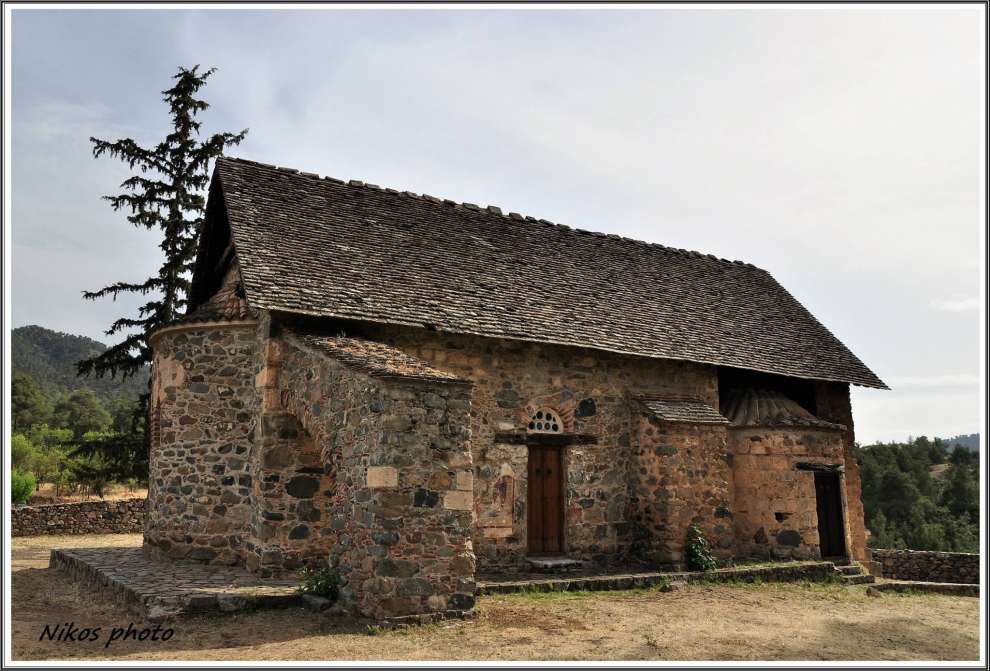 Photo:Nikos Tsiaggas
The church is more known as the "Panagia of Asinou". It is included, along with nine other frescoed Byzantine churches of Troodos, on the UNESCO World Heritage List.
It is the Catholikon of the Monastery of the Forbes, from where its name comes. An inscription dated 1105/6, located above the southern entrance of the temple, states that the founder of the Monastery was the magistrate Nikiforos the Great, later monk Nikolaos. The founding of the Monastery dates back to 1099 and continues to operate during the Ottoman domination until the end of the 18th century when it was abandoned.

The "Church of Asinou" consists of two parts: the one-aisled vault and the narthex, which was added in the second half of the 12th century. The lateral walls of the narthex end in an arch, which is considered to be an influence of Constantinople. Already in the 12th century the temple was covered with a second wooden roof, laid on flat, tiled roofs. Today there are no traces of the remaining monastic buildings.

The inside of the Church of "Panagia of Asinou" is photographed. The frescoes that survive today belong to different chronological periods. The oldest set dates back to 1105/6 and expresses the new trends of the Komneno period painting. These frescoes echo the art of Constantinople, from where the painter who created them must come, and are one of the most important sets of Byzantine art of the period. The strong influence of the capital is explained by the fact that the then emperor Alexios I Komninos (1081-1118) made Cyprus the most important military base of the southeastern Mediterranean due to the geopolitical conditions of the time.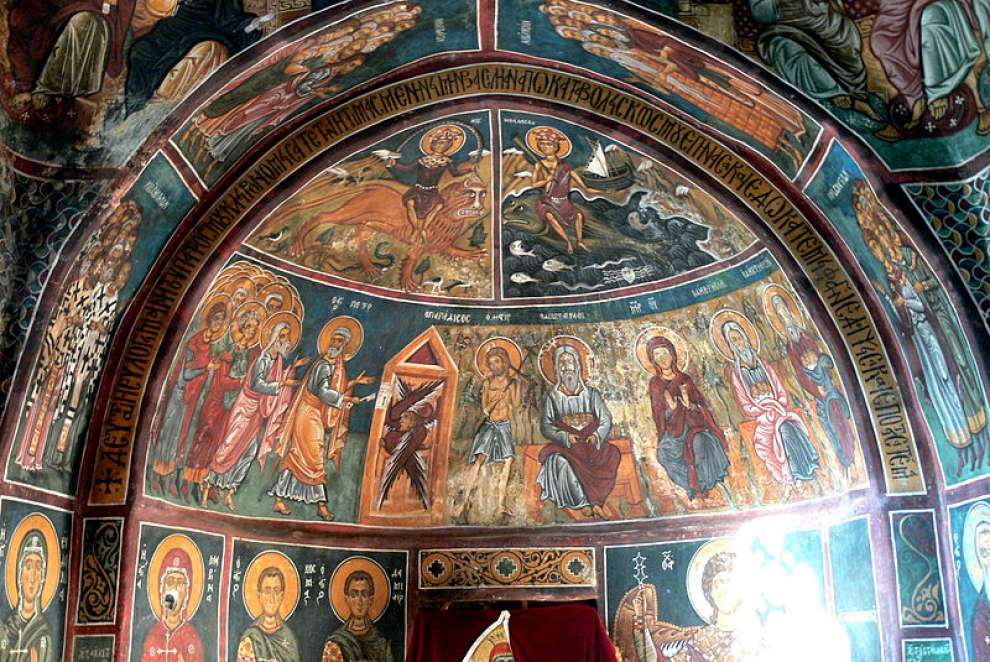 Many representations from the original set of 1105/6 are preserved mainly in the arch of the sanctuary and on the west wall of the temple, which has suffered various disasters at times, including earthquakes. In the 14th century, for example, the quadrangle of the arch of the sanctuary had to collapse, so it was rebuilt and decorated with frescoes. At the same time, the outer trusses were added, and later on the arched tower at the eastern end of the northern wall.
The narthex was decorated with frescoes shortly after its construction in the second half of the 12th century, and was refurbished in 1332/3 with intense Frankish influences. The iconographic program of the narthex is particularly distinguished by the representation of a large number of donors. In Panagia Asinou there are also some later frescoes dating back to the 17th century.

* The Church is celebrated on Easter Tuesday.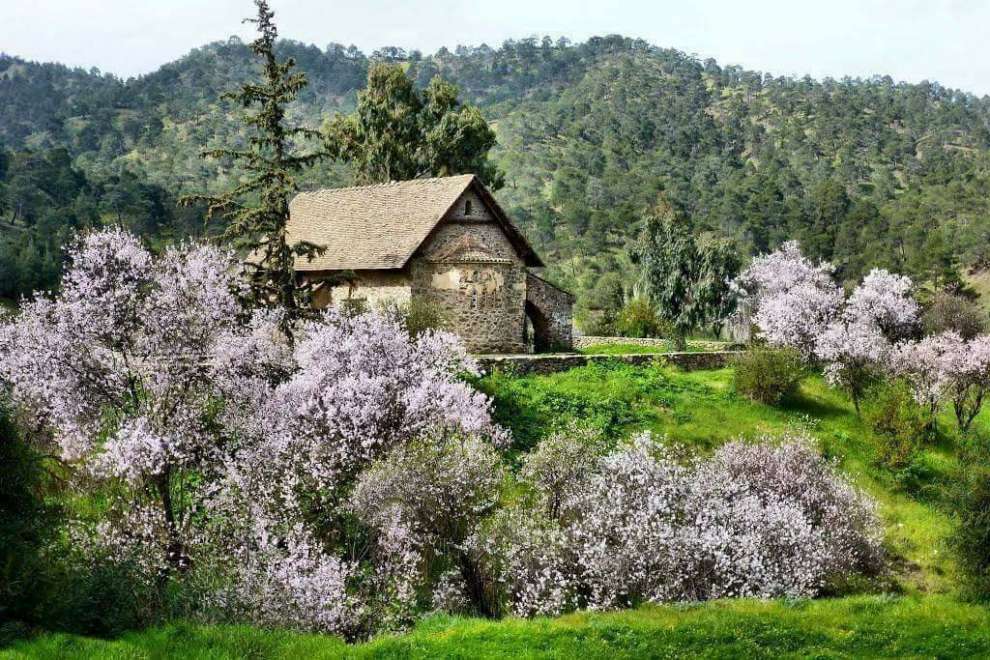 Photo:Nikos Akamas.
Contact Number: 99 830 329
Opening Hours: Monday-Saturday 09: 00-16: 00
Sunday and Public Holidays: 11: 00-16: 00
All year
(Closed on 25 December, 1st of January and Easter Sunday.)
Entrance fee: Free
Accessible to people with wheelchairs.
http://www.mcw.gov.cy/mcw/da
* Hours of operation and entry price are subject to change without notice. It is advisable for visitors to confirm them before their visit
Responsible:
Pres. Kyriakos Christofi
Contact Number: 99830329