A walking treasure hunt around the city of Nicosia where individuals, groups, families, friends, etc. is invited to come and share Nicosia's cultural heritage sites or points of reference in a fun way.

During the game the participants are invited to publish photos from the city of Nicosia, on Facebook, Instagram, Twitter using the hashtags: #DIGINV #DIGINVCyprus #DIGINVNicosia
The participants may also appear in the photos or they can use the invader masks which will be provided.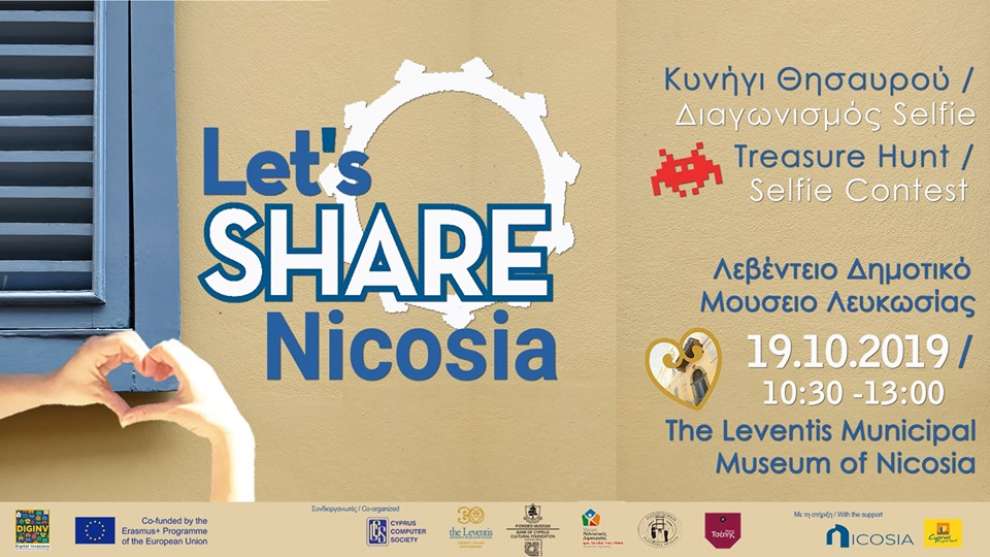 PROCEDURE & ROUTE
1. At the starting point (Leventis Municipal Museum of Nicosia) you will receive a photo and other material
2. Identify the location and go there
3. You can ask around for help
4. Locate the person who will give you the next photo/clue
5. Collect all 6 photos/items within 2 hours

COMPETITION RULES
• The picture must be published on Saturday 19 October 2019 or Sunday 20 October 2019 and should be taken during the day and time of the Digital Invasion.
• The photo must contain the 3 hashtags: #DIGINV #DIGINVCyprus #DIGINVNicosia
• The count of reactions/likes will take place on Tuesday 22 October and the winner will be contacted through his/her profile.

WINNER
The winner will be the profile owner whose photo will receive the most reactions/likes.

ORGANISATION
The event is organised within the framework of the EU Funded Program Erasmus+ «Digital Invasions for the promotion of cultural heritage» (DIGINV) (www.digitalinvasions.eu). The project aims to valorize cultural interest and practices by engaging citizens, cultural institutions and using technology as a catalyst in order for citizens to experience culture in a new way.
The project consortium includes partners from Italy, Cyprus, Belgium, Malta, Croatia and Hungary. The cultural operators from Cyprus are the Leventis Municipal Museum of Nicosia, the Pierides Museum-Bank of Cyprus Cultural Foundation, the Larnaka Cultural Foundation for Children and Youth, Hadjigiorkis Flourmill Museum and Pocket Theatre. The Cyprus cultural operators are coordinated by the Cyprus Computer Society.
Let's SHARE Nicosia
Saturday 19 October 2019, 10:30-13:00
Leventis Municipal Museum of Nicosia