Agioi Anargyri Church - Cape Greco
Built in the brightest area above the cave that the Saints used to practice
The small chapel of Agioi Anargyroi stands majestic in the eastern part of Ayia Napa, near Protaras, in the place called Cavo Greco. At the edge of a vertical rock above the sea.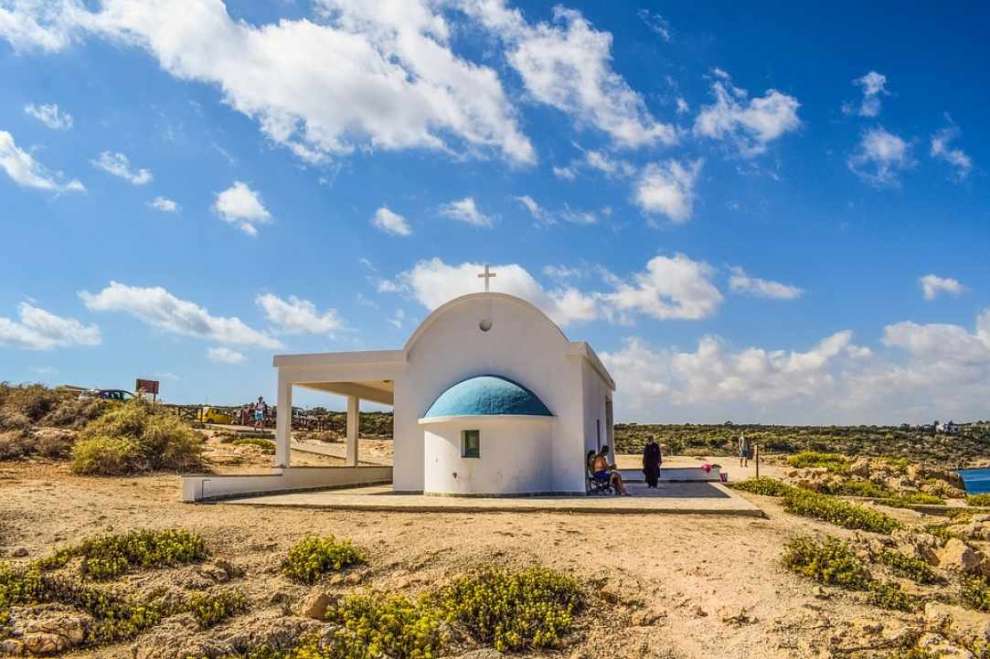 It is dedicated to Saints Kosmas and Damianos. Below the chapel there is a cave with the holy water of the Saints.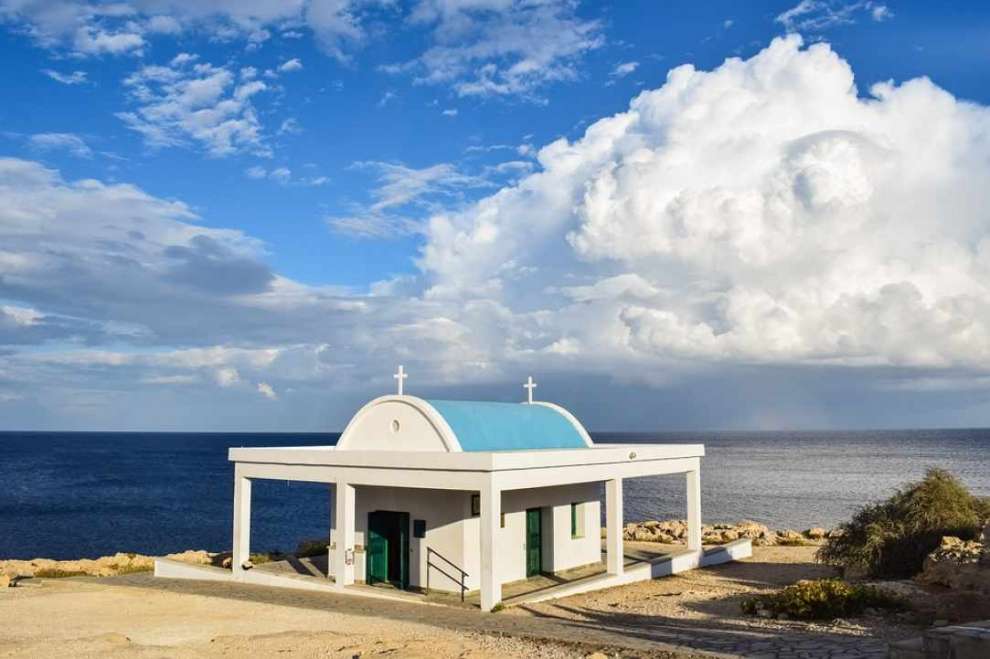 This is a beautiful chapel, in shades of blue and white, which many couples choose have their wedding ceremony there and baptize their children there too.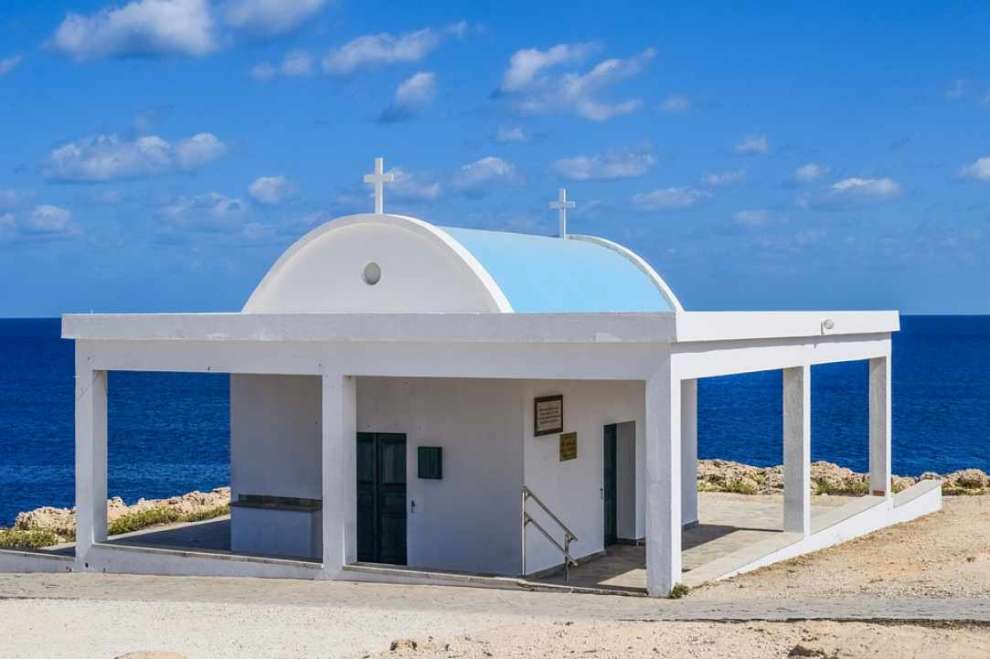 Access to the spot is quite easy, as there is road that leads you almost to the point of entry into the sea, many people use this point for diving. At its point of entry, the depth is about 9 meters and you can see lush vegetation from various species of seaweed, huge rocks that rise as well as several species of fish. The area is suitable for many kinds of diving, as it moves inwards there is great depth for more technical diving.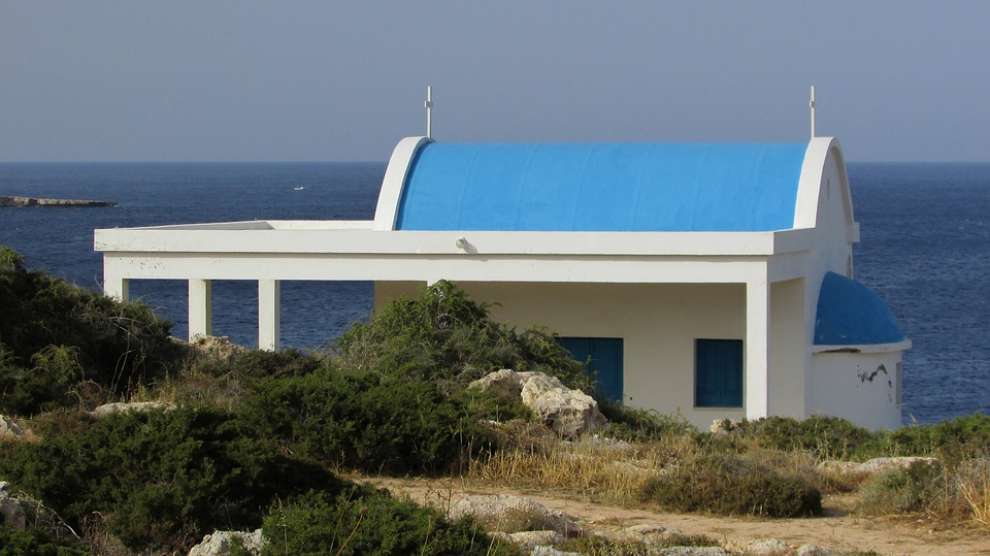 Within four kilometers of the chapel, you can visit the caves of Ayia Napa.

For the map of the area, click HERE