Medieval Fort - Castle Pafos (Paphos)
One of the emblems of the province of Pafos
The medieval castle of Pafos is located at the port of the city. Originally the castle was built by the Byzantines as a fortress to protect the harbor.
In 1222 it was destroyed after a major earthquake to be rebuilt by the Lusignan rulers of the island in the 13th century. The Venetians demolished it in 1570 and in the 16th century it was rebuilt by the Ottomans.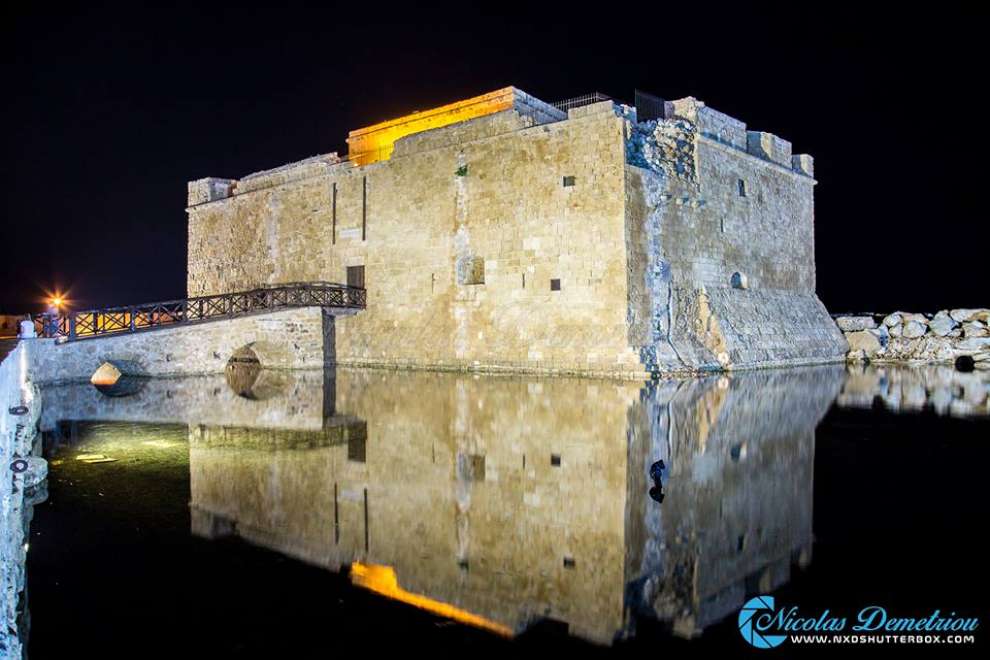 Photo: Νικόλας Δημητρίου

The castle of Pafos has been used for many centuries, first as a Fortress of Forty Columns, then used for protection purposes as a prison during the Ottoman domination and the Venetian domination. In addition, when the island was a British colony except a prison it also served as a salt store.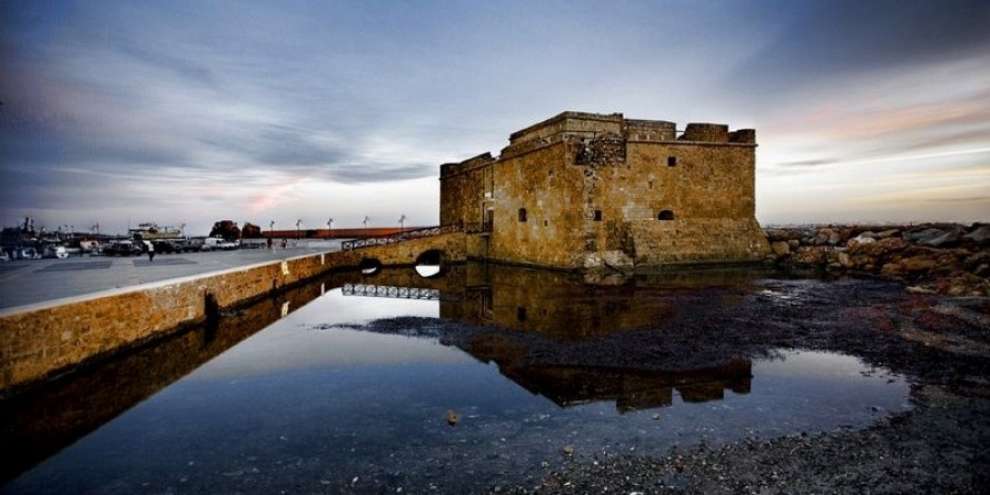 Photo: sigmalive.com

Architecturally, the castle, in its main part, consists of a large square tower with a closed courtyard in the middle. The ground floor consists of a central room with small rooms on each of its two large sides, these rooms being used by the Ottomans as prisons. Additionally, in the castle of Pafos there are 12 ramparts on the roof that contained a corresponding number of cannons, which were removed by the Ottomans.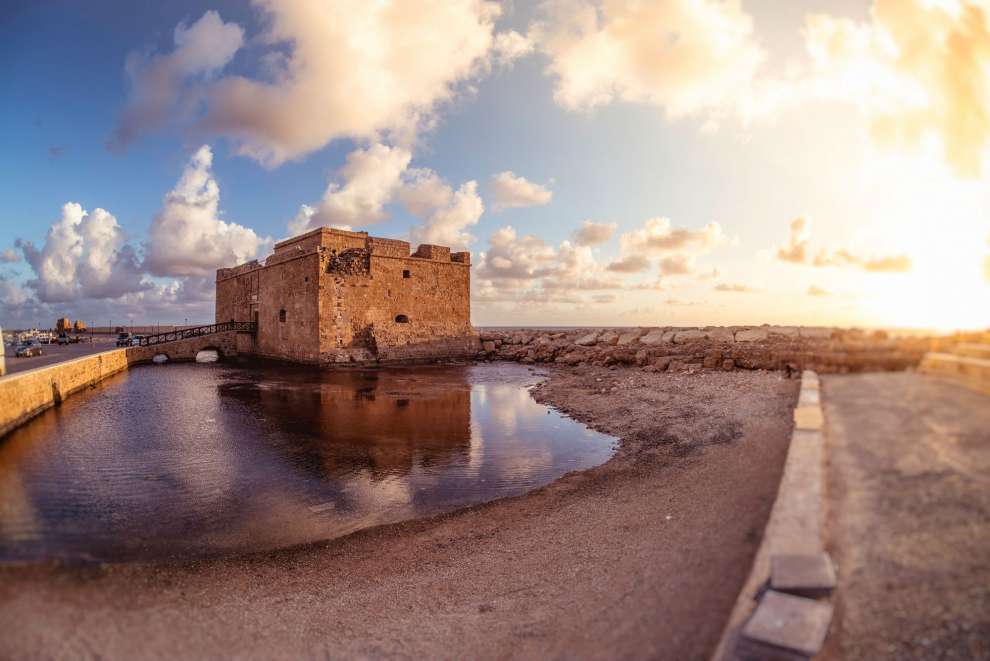 In 1935 the medieval castle of Pafos was declared an ancient monument and today (2018) is considered as one of the emblems of the province of Pafos. Also, today the castle is used for cultural events taking place every September.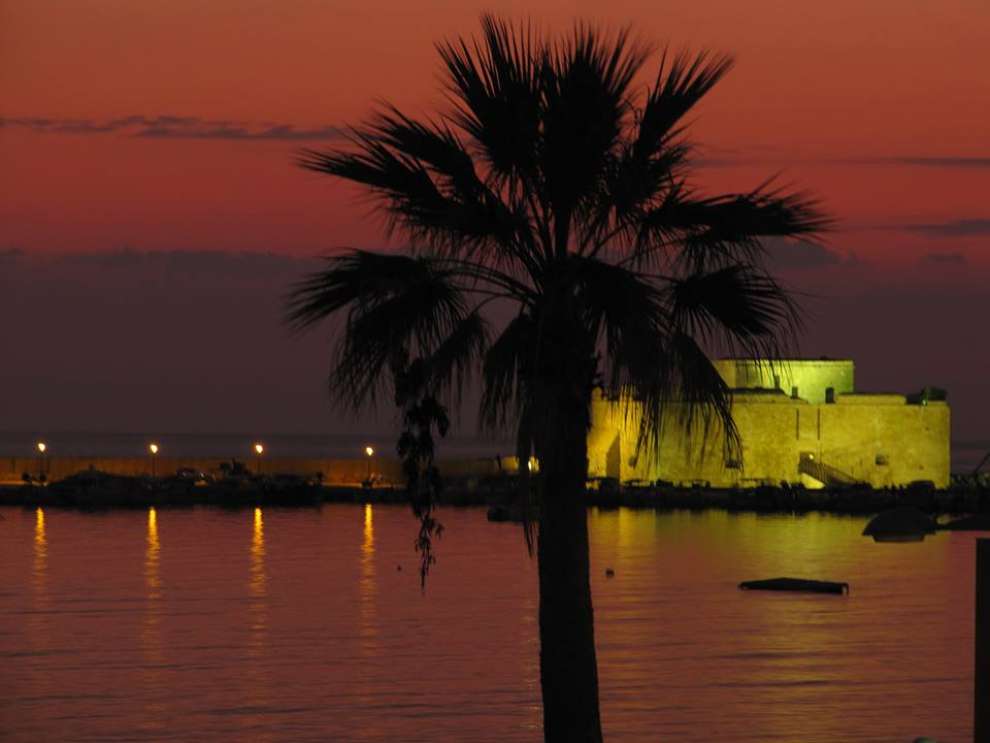 Photo:Andreas Evlavis
For the map of the area, click HERE
Location:
Pafos
Address:
Limanaki, Kato Pafos
GPS Coordinates:
Lat: 34.753619 Lon: 32.406937
Contact Number:
+357 26 306 217
Working Hours:
September 16 - April 15, Daily: 08:30 to 17:00
April 16 - September 15, Daily: 08:30 - 19:30
Operating Period:
The whole year.
Closed on Public Holidays.
Entry price:
€2,50
For groups of more than 10 people, there is a 20% discount in the entry price.
The Department of Antiquities can issue special entrance cards for all museums and ancient monuments: (1) One-day card - € 8,50, three-day card (3) - € 17,00, seven-day card - € 25,00.
Website:
www.mcw.gov.cy/da
Working hours and entry price are subject to change without notice. It is advisable for visitors to confirm them before their visit.