Necropolis - The Tombs of Makronissos - Archaeological Site
Remnant of the Hellenistic and Roman period
In the western part of Ayia Napa, the necropolis of Makronissos spreads with its ancient carved tombs.
The necropolis (Tombs of Makronissos) is a remnant of the Hellenistic and Roman period and testifies to the existence of an ancient settlement in the area. According to historical sources, the ancient settlement of the Thrones was developed in the area of Ayia Napa as well as other smaller settlements, which continued to exist until the Early Christian period, eventually abandoned in the 7th century by the Arab raids.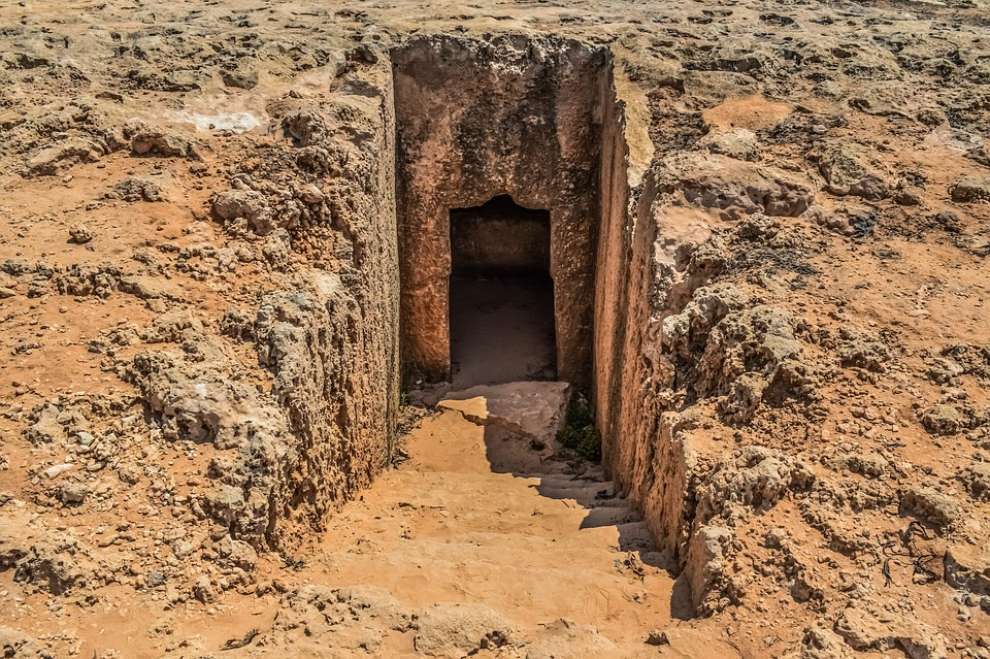 Nineteen of the graves have been excavated to date (2018), a small sanctuary to the east of the tombs, and an ancient quarry section adjacent to the cemetery. The excavations took place after funding from the Municipality of Ayia Napa.

The graves were used during the Hellenistic and Roman period, as evidenced by the few citations found during the excavations, placing chronologically all findings in the Cypriot and Hellenistic period.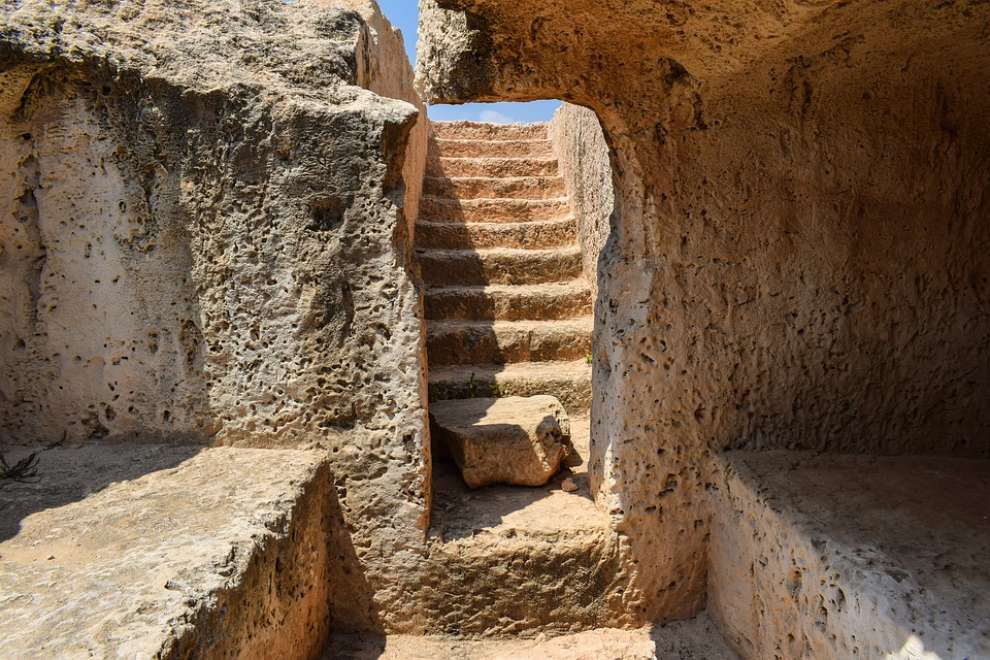 The dead were placed on clay sarcophagi originally covered with three flat tiles. Today one of the surviving clay sarcophagi along with some of the gifts are displayed at the Municipal Thalassa Museum of Ayia Napa.

The architecture of the tombs of Makronissos
Most graves consist of a stairway leading down to a rectangular entrance. Proceeding there is a light rectangular opening in the middle and three benches on the sides of the chamber. The entrance of the tombs was built with a large slab or two smaller ones. The tombs of Makronissos seem to have been used for more than one burial, as several of them appear to have space for up to five burials.


The architecture of the tombs is identical, suggesting that there was no class differentiation among the dead, on the other hand the funeral gifts and the use of clay sarcophagi that were once domestic and sometimes listed may bear witness to this class difference.
The unique differences in some of the tombs are a carved loculus opposite the entrance, four benches instead of three on the sides and one opposite the entrance. This fact shows that five people instead of three were buried there.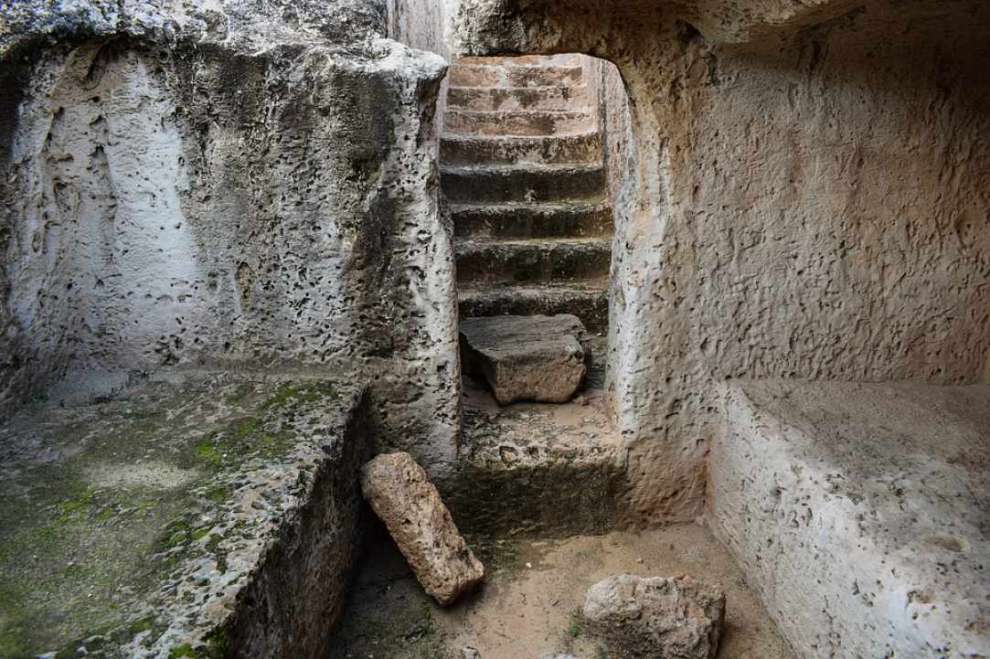 Near the archaeological site of Makronissos you can find the remains of a small ancient sanctuary dating back to the Cycladic and Hellenistic period.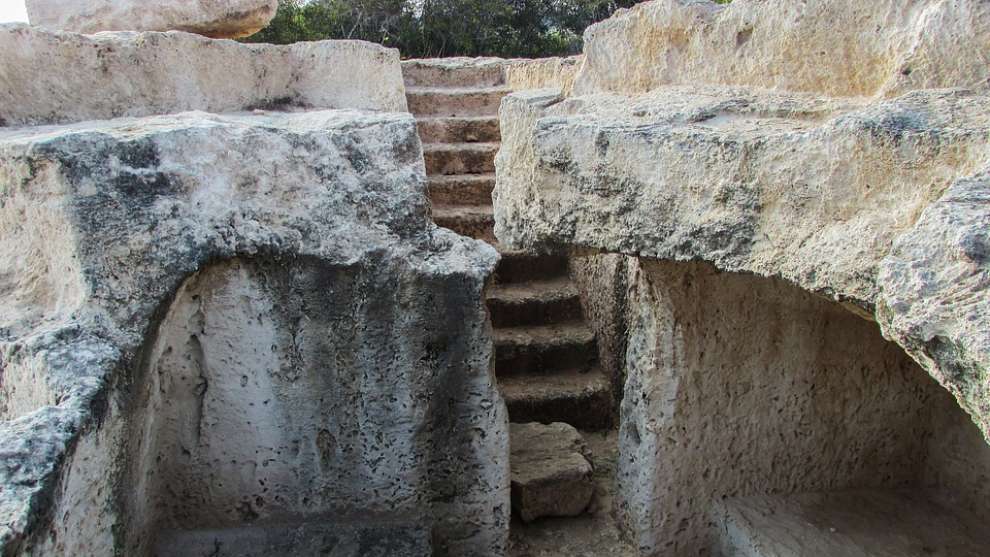 For the map of the area, click HERE
Address: Makronissos, west of Ayia Napa
Contact Number: +357 23 816 300,
Working Hours: Daily: 09:00 - 17:00
Working Period: The whole year. Closed on Public Holidays
Entrance fee: Free
Hours of operation and entry price are subject to change without notice. It is advisable for visitors to confirm them before their visit.