Melomakarona (Christmas Honey cookies)
Sweet and delicious!
Melomakarona are one of the favorite traditional Christmas sweets in Cyprus for kids and adults.
| | | | | |
| --- | --- | --- | --- | --- |
| Prep time | Cook time | Total time | Difficulty Degree | Serves |
| 20 minutes | 30 minutes | 50 minutes | Easy | 25-30 melomakarona |
Ingredients for the dough:
600gr. all purpose wheat flour
120 gr. olive oil
120 gr. sunflower oil
50 gr. unsalted cow butter melted
200 gr. fresh orange juice
20 gr. icing sugar
½ tsp. baking powder
½ sp. ground cinnamon
¼ tsp. ground cloves
zest from 1 orange
200 gr. walnuts in pieces
For the syrop:
250 gr. water
300 gr. sugar
1 cinammon stick
150 gr. honey
1 orange halved
Preparation:
1.Put in a casserole all the ingredients for the syrop and bring to a boil until sugar and honey dissolved for 3-4 minutes. Set aside and leave it to cool.
2.In a mixer bowl put the olive oil, butter, sunflower oil, orange juice and icing sugar. Add the orange zest, cinnamon, cloves and the baking powder. Using the 'k' attachment of the mixer mix on low speed for 1 minute. Put the flour and mix lightly until a soφt dough has formed.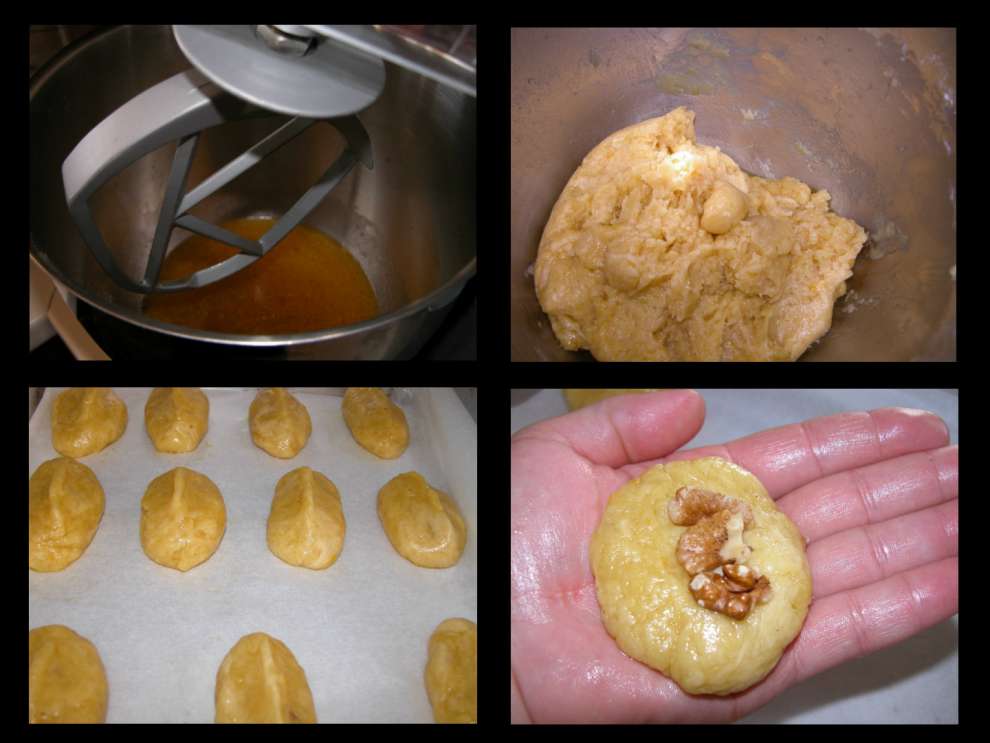 3.Give an oval shape to the melomakarona by putting in the middle 2-3 walnut pieces and put them in a baking tray with non stick baking paper.
4.Bake on 180°C preheated oven for 30 minutes. Take them out of the oven and dip them one by one in the cold syrop for about 1 minute to absorb the syrop. Put them on a rack to drain and put on a serving platter.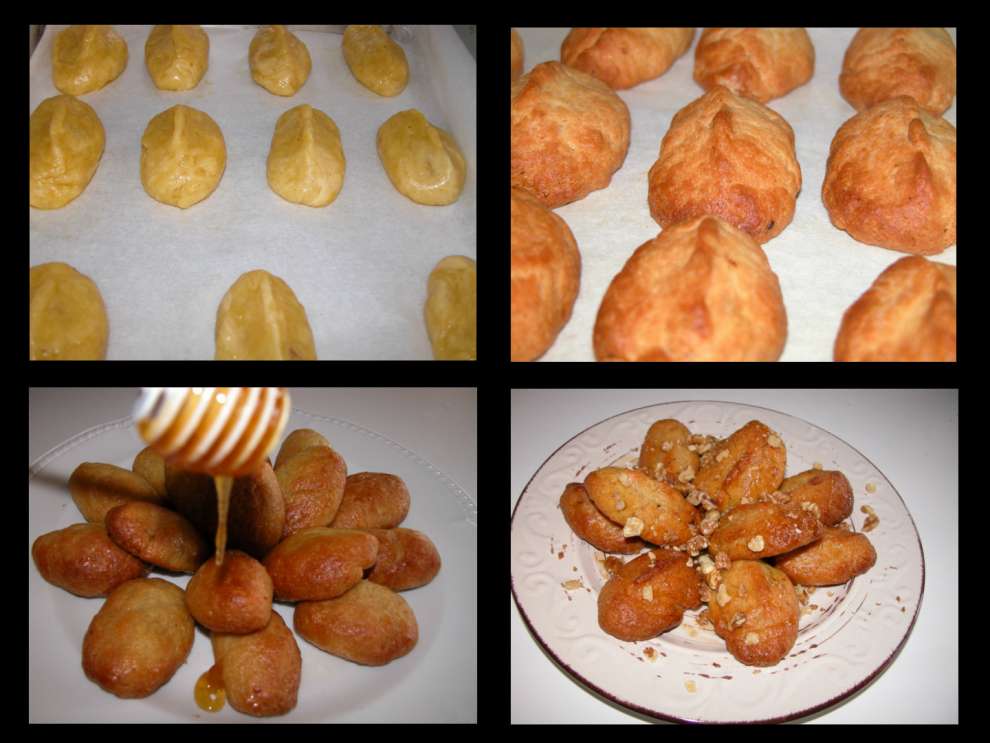 5.Drizzle with honey and garnish with walnuts.
| | |
| --- | --- |
| Tip of the Chef | It is important not to work the dough too much, otherwise will become hard. |
Tip of the Nutritionist

Instead of icing sugar you may use powder of Stevia-natural sweetener.

Anyone for gluten-free melomakarona? Just replace the wheat flour with gluten-free flour, follow my recipe and you will have amazing fresh homemade and gluten-free melomakarona!