Panagia Chrysorrogiatissa Monastery
The Panagia Chrysorrogiatissa Monastery , whose current buildings date back to 1770, has a significant collection of icons and treasures. The church is located in the center of the Panagia Chrysorrogiatissa Monastery. The frescoes over the three main entrances will impress you.
The image of Jesus Christ and the Virgin Mary present in the monastery is considered to be painted by the Apostle Luke, the Evangelist. It is covered with gold and silver. The Panagia Chrysorrogiatissa Monastery functions as a protection center of Byzantine and post-Byzantine icons and other treasures.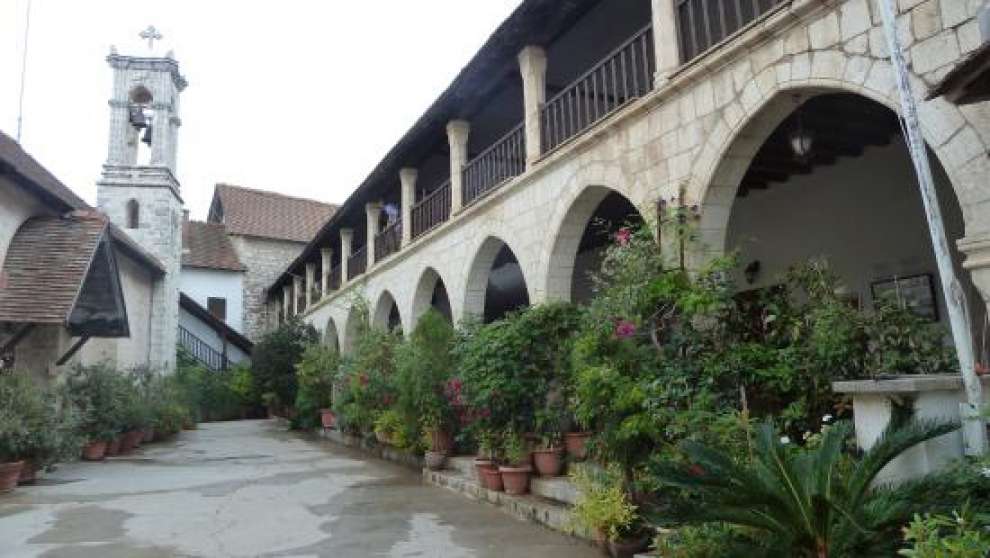 Recently a Byzantine museum was created. In front of the main entrance of the Panagia Chrysorrogiatissa Monastery where there is a magnificent panoramic view cafe-restaurant.
On August the 15th an impressive religious ceremony will be carried along with celebrations.
The old winery of the Panagia Chrysorrogiatissa Monastery produces its own vineyards some of the best vintage wines of Cyprus.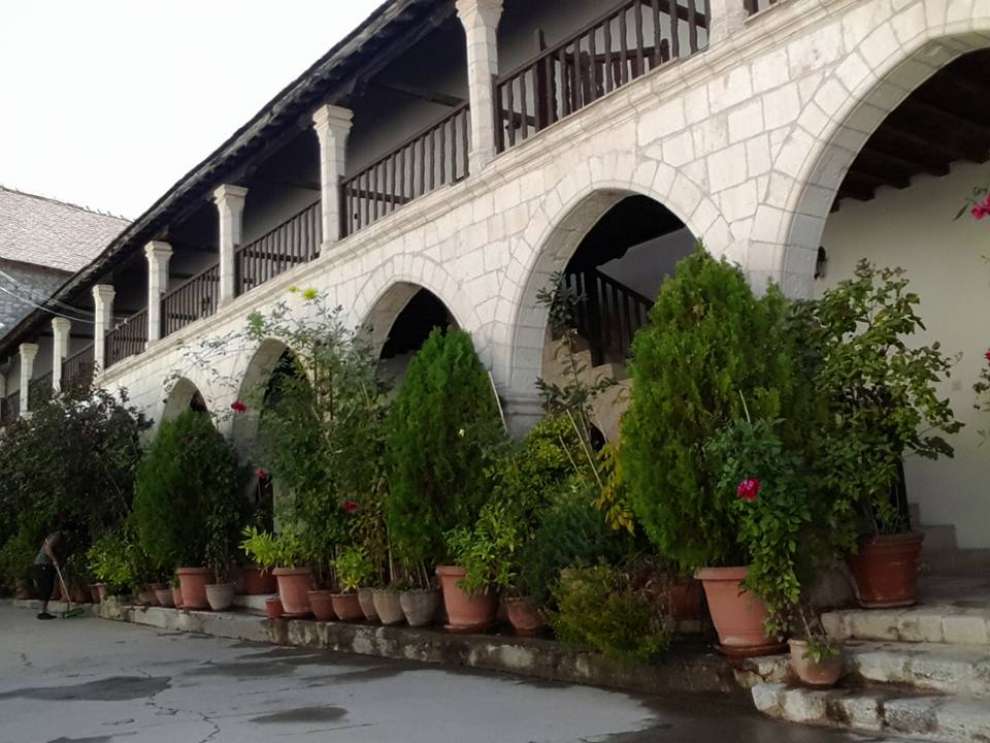 4 km from the Panagia Chrysorrogiatissa Monastery, at the Statos - Ayios Fotios village, you can find the private workshop and exhipition place of Myrianthi Konstantinidou. There you can see the making of handmade Byzantine icons and also if you want you can buy one.
Each icon is accompanied with a certificate of authenticity and stamp of approval of the Holy Archbishopric of Cyprus.
In 1961, when George Konstantinidis was in Athens while he was studying at Academy of Marasleio, he managed to attend at painting and iconography lessons in the workshop of Sarafianos, where he met Nickolaos Prisnovali and Fotis Kontoglou. Interest on iconography grew up when he visited the Mount Athos, the Holy Mountain he enriched his knowledge and returned back to Cyprus as an Inspector of Art in Elementary schools.
George was in Mount Athos for a while, the Holy Mountain, where the interest and knowledge on iconography grew up and extended. After that, he came back to Cyprus and became an Inspector of Art in Elementary schools.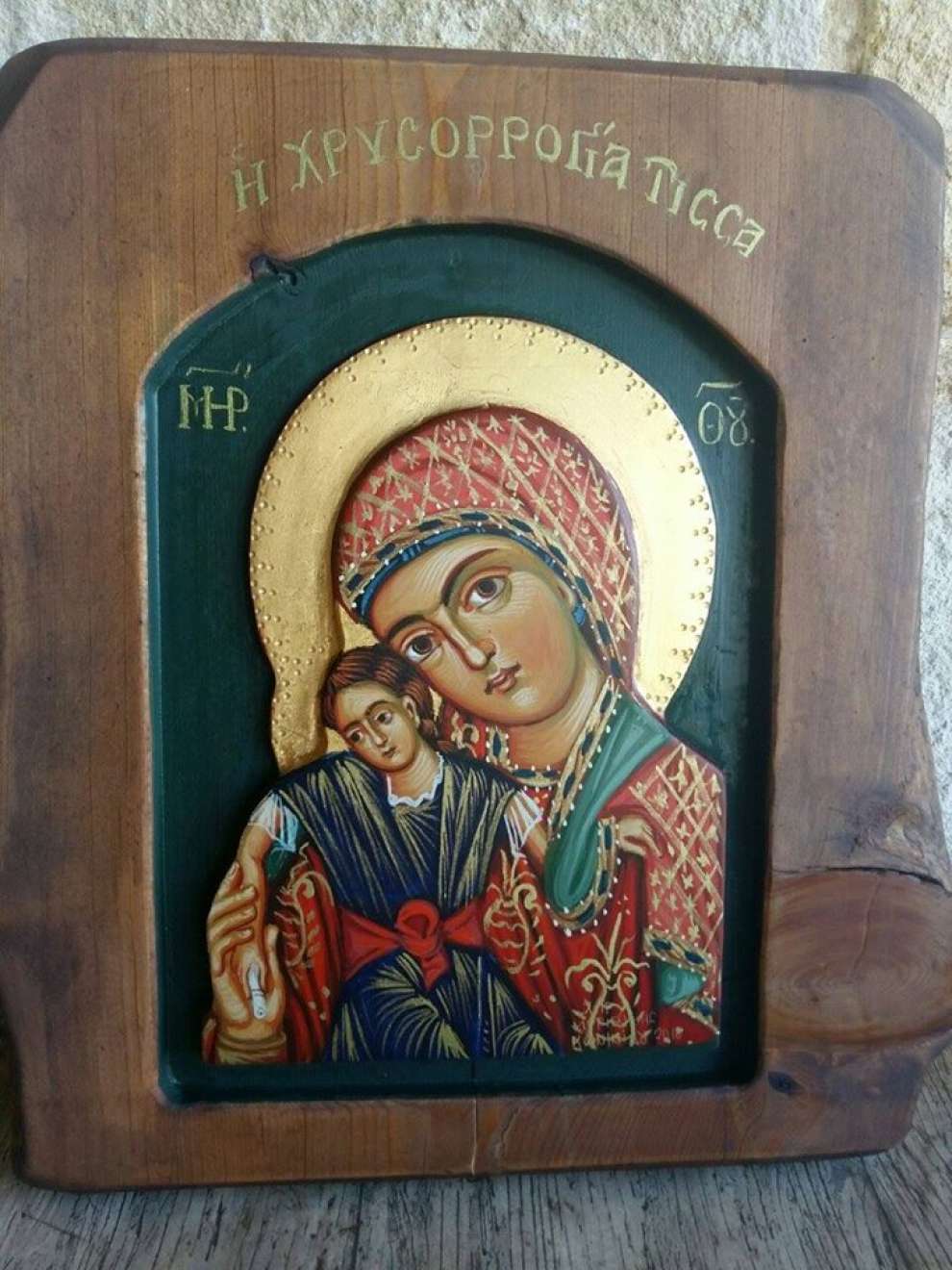 His daughter, Myrianthi Konstantinidou, used to observe her father's job alongside of the study of drawing lessons since she was young, and so managed to learn in detail every process and secret involved on hand-painting icons and frescos. After the graduation of Lanitio High School, managed to earn a Bachelor of Arts at Empire University.
Since 1998, Myrianthi operates her own workshop in Chrysorrogiatissa Monastery and presents her creations in both group and private exhibitions in Paphos and Limassol. Reputation of Myrianthi's icons expanded throughout Cyprus and can be seen in many iconostases in churches. Likewise, many artworks of the handmade painter can be found in various places around the world.
The procedure of making a handmade icon is based on the traditional orthodox art. Wood must be prepared with linen gauze, chalk and zarten glue and then for painting egg tempera, egg yolk and vinegar.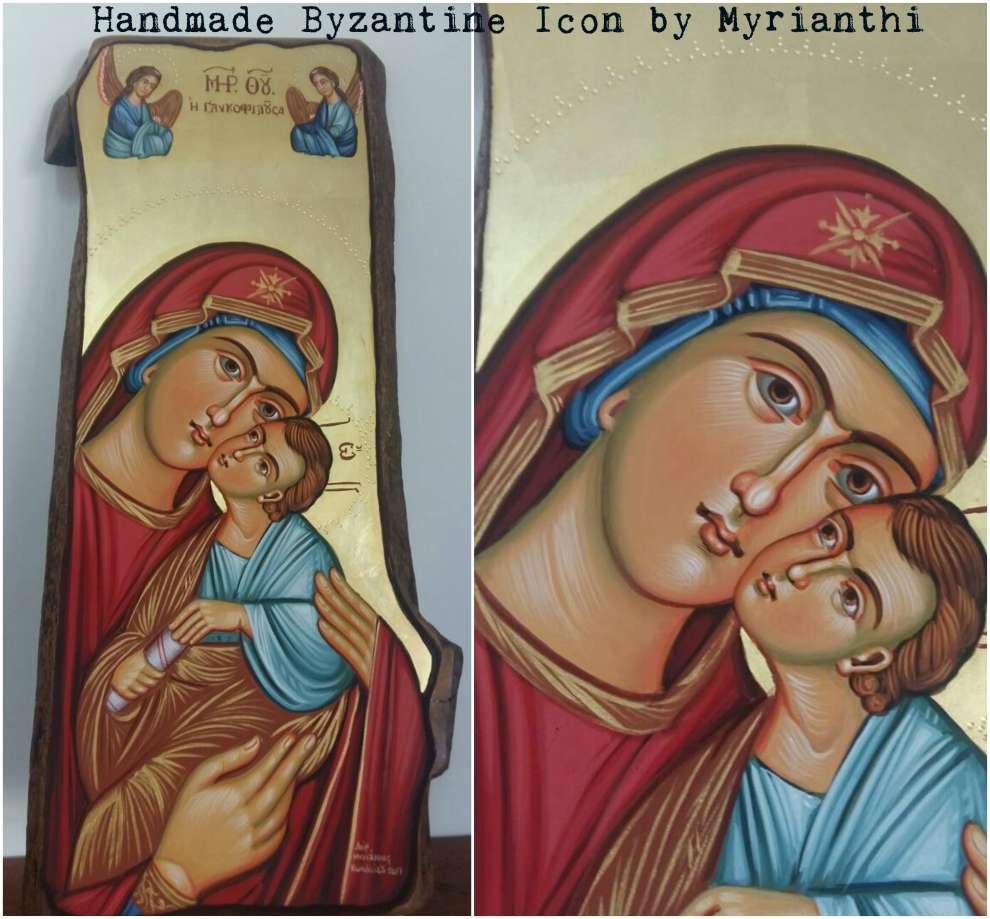 Customized orders are acceptable for all kind of icons and iconostases. Local and international orders are acceptable. Shipment cost may vary based on the destination.