| | | | | |
| --- | --- | --- | --- | --- |
| Prep time | Cook time | Total time | Difficulty Degree | Serves |
| 10-15 minutes | 10 minutes | 25 minutes | Easy | 2 persons |
Whether mashed, baked or roasted, people often consider potatoes as comfort food. It is an important food staple and the number one vegetable crop in the world. Potatoes are available year-round as they are harvested somewhere every month of the year.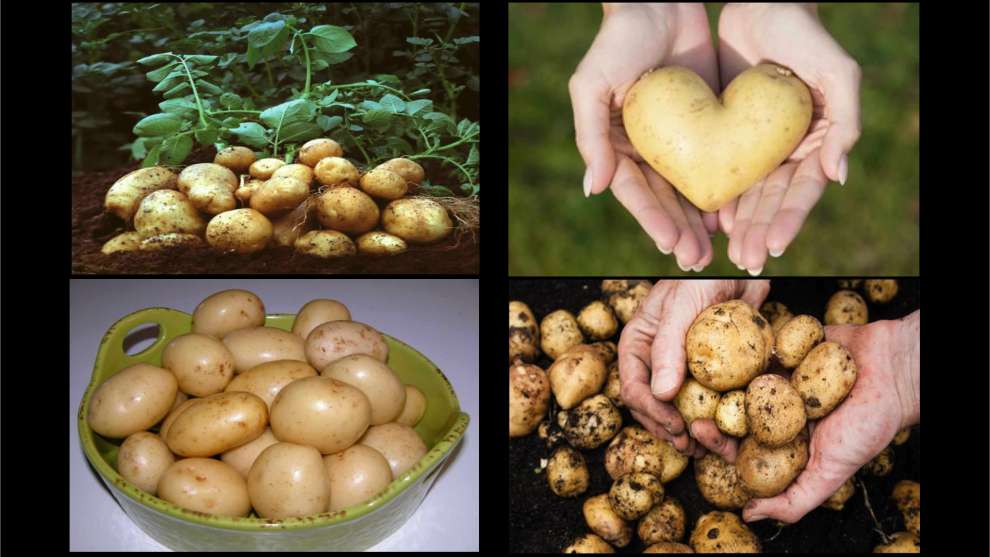 Yield: Makes 2 plates for 2 adults
You will need:
1/2 kg Baby Potatoes(preferably organic)
6 tablespoons dry coriander
1 ltr. Vegetable oil of your choice for frying
2 tablespoons extra virgin olive oil
½ cup dry red wine
2 tablespoons cooking sea salt and (ground black pepper-optional) to taste
Preparation:
1. Wash and clean the potatoes. Hit the potatoes until crack a lit bit-(don't apply too much pressure otherwise they will break)
2. Fry the the potatoes until soft and drain in a colander or an absorbent kitchen paper.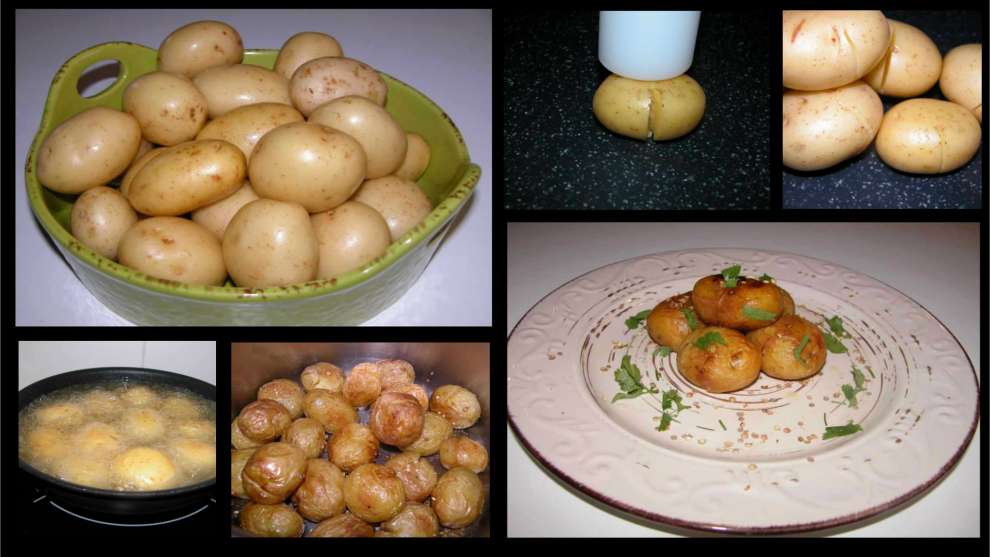 3. Put the potatoes back to the casserole add some olive oil and sauté for 1-2 minutes on high heat. Add the wine and coriander cover with the lid and start shaking the casserole. They are ready when they ''drink''all the wine.
4.Turn the fire off and serve.
Tip of the Chef

Garnish potatoes antinaktes with crushed dry coriander or fresh chopped coriander, chopped tomatoes or cherry tomatoes, parsley, or chopped spring onion.

Instead of frying the potatoes you may spray with olive oil and bake them in the oven until soft-as an alternarive healthier choice.
Tip of the Nutritionist

Potatoes are a very good source of vitamin B6 and a good source of potassium, copper, vitamin C, manganese, phosphorus, niacin, dietary fiber, and pantothenic acid.

Potatoes also contain a variety of phytonutrients that have antioxidant activity. Among these important health-promoting compounds are carotenoids, flavonoids, and caffeic acid, as well as unique tuber storage proteins, such as patatin, which exhibit activity against free radicals.