Saltlake of Akrotiri Limassol
Enjoy the flamingos and hundreds of other bird species
Saltlake of Limassol or as we call it "Aliki" characterized as a desert at summer after when it dries from brackish water and wetland at winter enriched with fresh water from the rains and marshes. Located very near to Akrotiri village and just 2 km from Limassol. Although Cyprus is controlled by the base of British.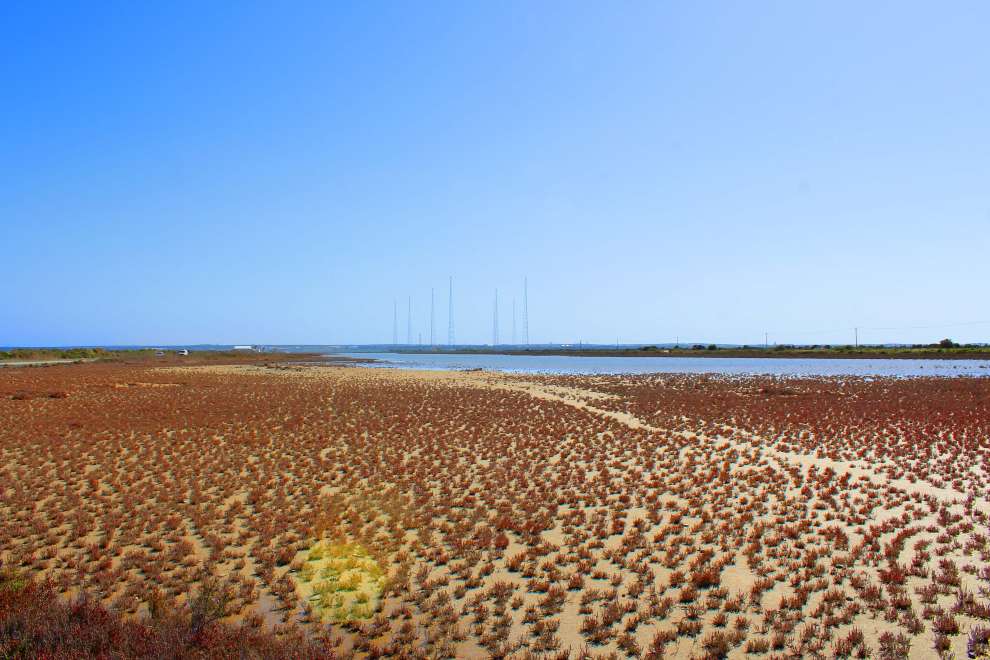 The salt lake thousands of years ago was united by the sea. Specifically, there was only the southernmost end of today's peninsula and was a small island. With the passage of time, the island is connected with two solid arms with the rest of the island.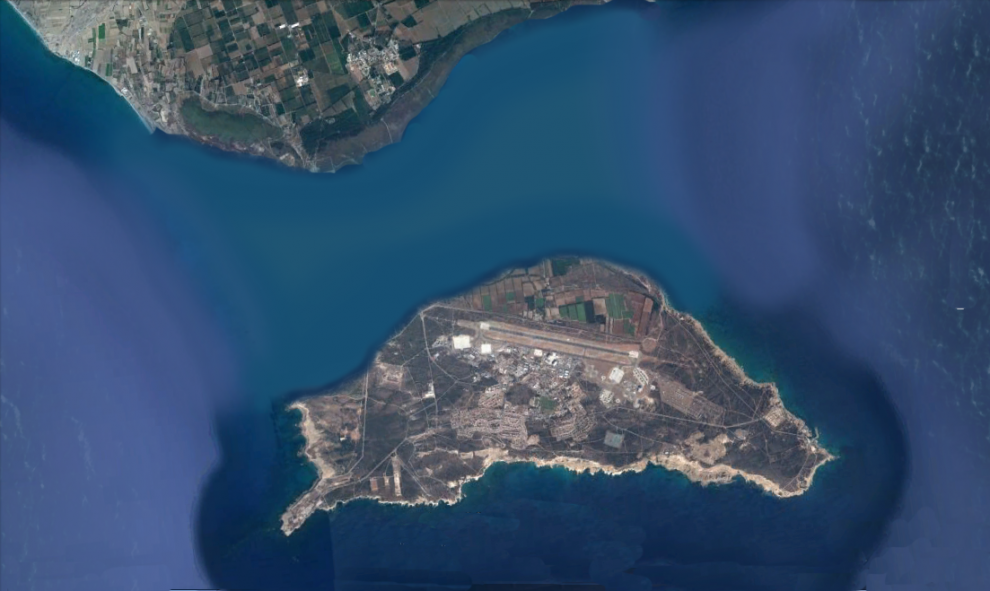 Beside the salt lake is a sandy beach with a length of 5 km called "Aplostra", the English call it the Lady's mile.

It is three times the size of the Larnaka salt lakes making it greater in length and the largest of the eastern Mediterranean. This natural habitat it has international importance, is the most important area of bird-fauna in Cyprus, attracting many birdwatchers. The most popular bird in the region are the thousands of flamingos (router rosette). The season that is usually come are the months of December, January, and February, and by the end of April are leaving, despite the fact that in recent years have stayed during the summer months. Surprisingly for two consecutive years is visited us the only one black flamingo!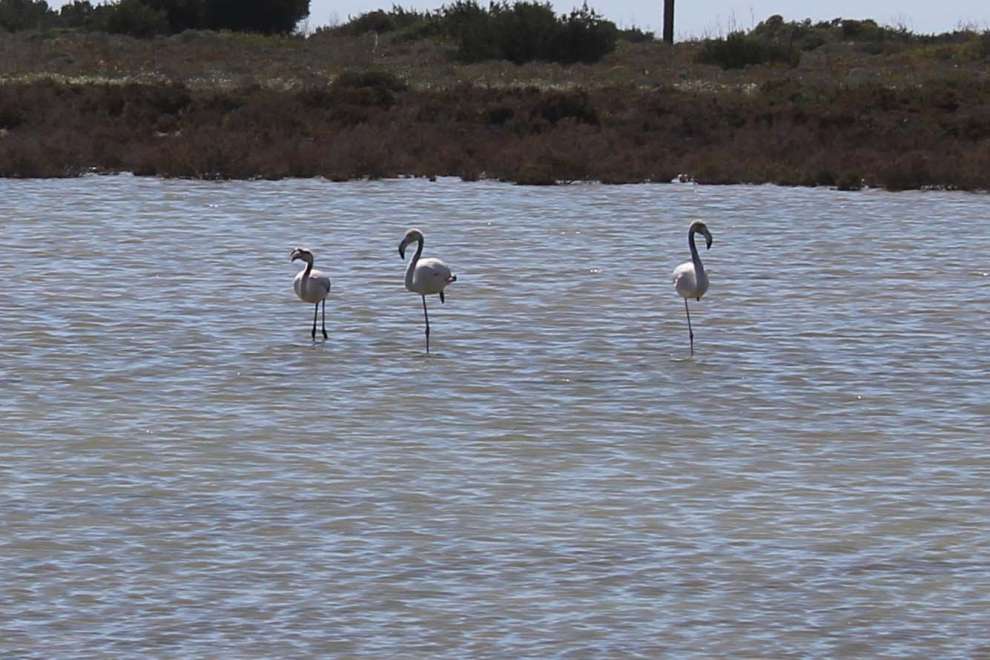 Passing from their habitats you will see the ducks that exceed ten thousand a year and swans swimming on swamp carefree among thousands of reeds and hundreds of birds. You will also see birds that are rare or are endangered or fragile and many species are critically dependent on the types of habitat area. Important is the fact that in the area is visiting us for a rest during the autumn migration of about half of the African population Demoiselle crane (Anthropoides Virgo) coming between mid-August and early September.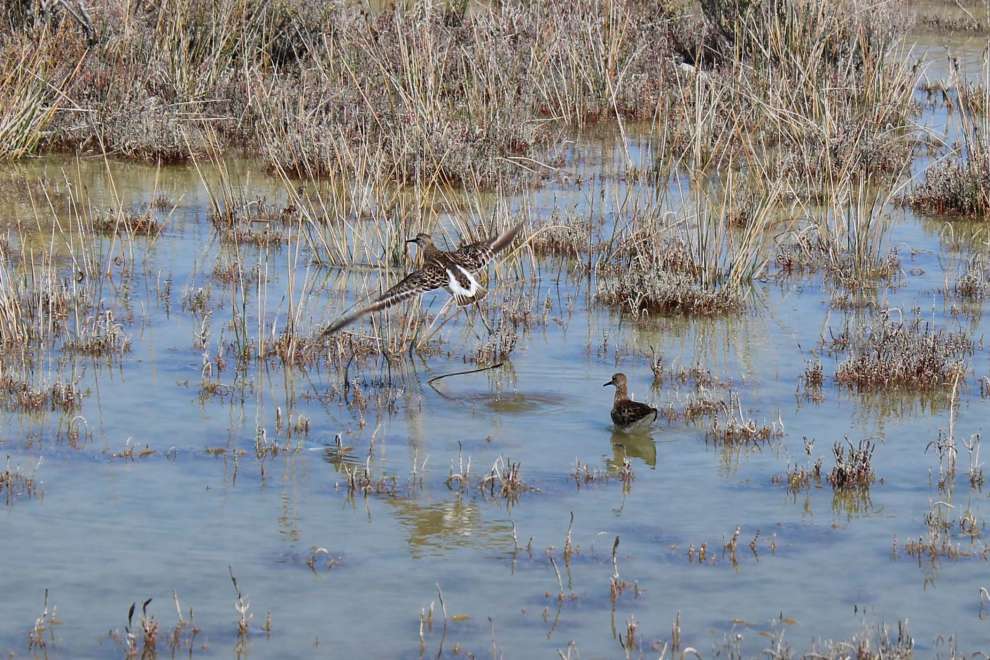 Cyprus is one of the countries that signed the Ramsar Convention and the region ισ protected so as not to be converted to wetlands. This wetland has natural resources of great value (recreational, economic, scientific). Aquatic birds that migrate seasonally not feel any threat. But we do not know whether there are effects with the huge antennae of British bases that were placed to spy on the Middle East. Also, military planes and helicopters causing noise from the English military airport located in the southeast of the Cape.
Around the area, there are monasteries, churches and archaeological sites.