Sea Caves
The place number 1, for natural spa in Cyprus!
Many know the Sea Caves in Paphos, but how many are those who know that there is a particular point where one can 'enjoy, naturally, a unique spa experience? And the whole package is free of charge!!!
The only difficulty lies in the accessibility of this specific point. But once you reach it the reward is unique.
The Sea Caves belong to the community of Peyia and to reach the coveted spot you will have to follow the road to the Paphos Zoo and continue your course for about 200 meters. Somewhere on your left you will see a small sign for Sea Caves but you should not turn at this point, but on the third street after the sign on your left. The road will bring you to a small parking. Leave your car there and go down to the sea caves. A small magnificent beach will appear in front of you. You do not need umbrellas because there is a cave on the right of the beach providing abundant shade. Once settled, you have two options:
To start the treatment by dunking into the sea
To explore the place
Anyway I'm sure that you will do both and not-so-important which come first.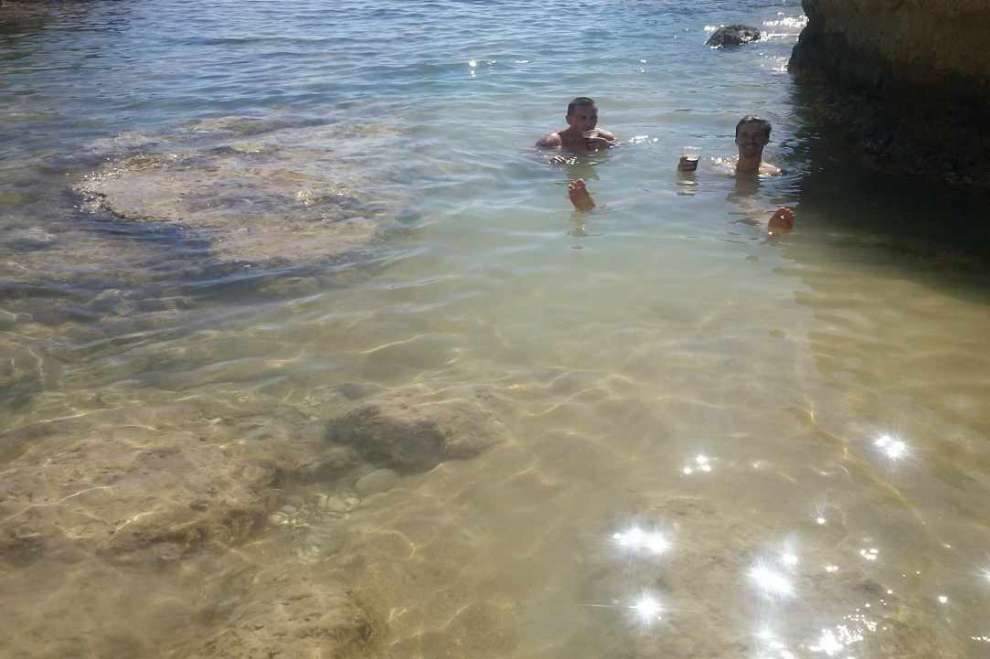 The thalassotherapy:
Dive into the sea and swim for at least fifteen minutes. Come out of the water and go to the rocks. There you will see that there is a white sand which in fact is clay. Cover your entire body, as well as your hair with the clay and lie in the sun (from both sides) until you are completely dry. After drying well, enter the sea and wash yourself thoroughly. Your skin will become soft like a baby's while your hair will become stronger and will get a special glow.
You can continue now, with the next treatment. My next proposal concerns the beneficial attribute of warm stone throughout the musculoskeletal system. As you are wet from the sea, try to find the rock that fits and you like and lie to the sun for as long as you can tolerate. Close your eyes, relax completely listening to the sound of the sea and surrounding nature. Everything else will be done by the sun and the rocks.
So you have completed a full treatment that combines beauty, health and relaxation in a completely natural way and in an incredibly beautiful scenery.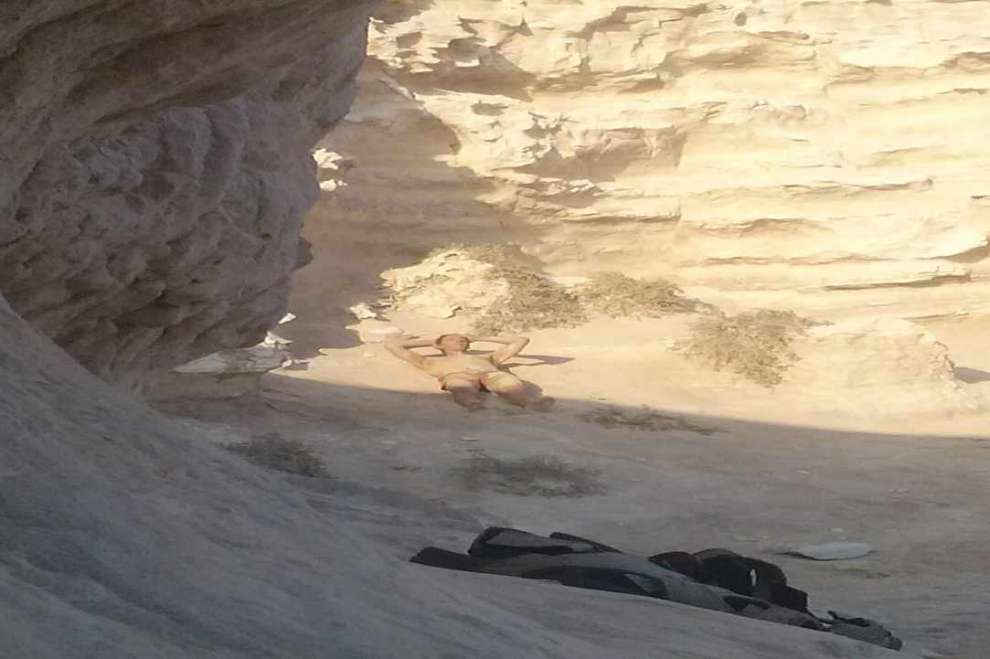 Exploring the place:
I will not tell you much because I'll spoil it. But I will only tell you, that there are natural pools with very hot water out of the caves, and pools you will discover inside the caves where water's temperature drops quite enough. In hot water pools, small sea fleas might visit your feet, looking like tiny shrimps, and make you a pedicure by removing all dead cells.
One thing is certain ... you will feel like king!
And finally some tips and suggestions:
Take with you shoes for the sea because the rocks are sharp and can injure your feet.
Do not take with you small children under 6 years.
There is no phone signal. The only reason to bring it with you, is to take incredible photos.
There is no drinking water or food in the surrounding area so it would be nice to take with you in advance.
And the most important of all… leave the place as you found. Do not litter and make noise while you are there. If you see some to do so, try to scold them politely and if you find garbage left by brainless, simply put some small extra effort to pick up them while you pick up yours. Such places are sacred and any harmful action against them is a sacrilege.