Tasos Shakallis
A man with a big story
Tasos Shakallis was born in 1971 in the now occupied village of Makrasyka in the province of Famagusta. At the age of 3.5, he was deported with his large family to Dasaki Achnas.
From a very early age, he went to work with his father, mother and three siblings. His parents were large landowners in Makrasyka and were engaged in agriculture. In exile, his family was engaged in agriculture again until 1983, when Tasos was 12 years old. At the age of 13 he was now unemployed while at the age of 14 he started working during the summer months in a hotel. After graduating from school specialising in Hotel Studies, he remained working at the hotel until the age of 21. In the army he served as a sergeant and master sergeant, which helped him develop his organisational skills.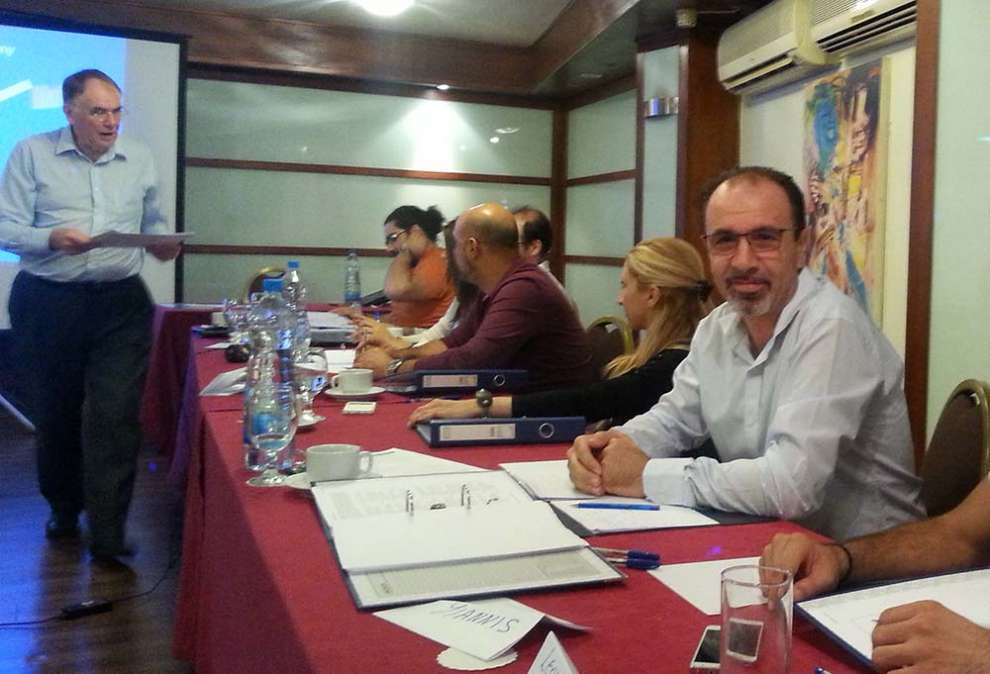 In 1991, as a grown man, he was now looking for a better future, something more creative, more interesting and with a professional perspective. The hotel where he worked was a 5 star hotel which had visitors from all around Europe, he would serve the customers and to communicate with them.
In February 1992, Tasos took his first trip abroad, to Germany and stayed with a family who wanted to reciprocate the hospitality that Tasos offered them in Cyprus the previous year.
On his return from Germany, he brought with him a business idea to Cyprus, which he implemented with complete success. In the same year, 1992, he resigned from the hotel and opened his own advertising agency. He had no idea about advertising or computers, but he knew he could learn about them easily. He took part in classes, bought all the relevant machinery, and started working.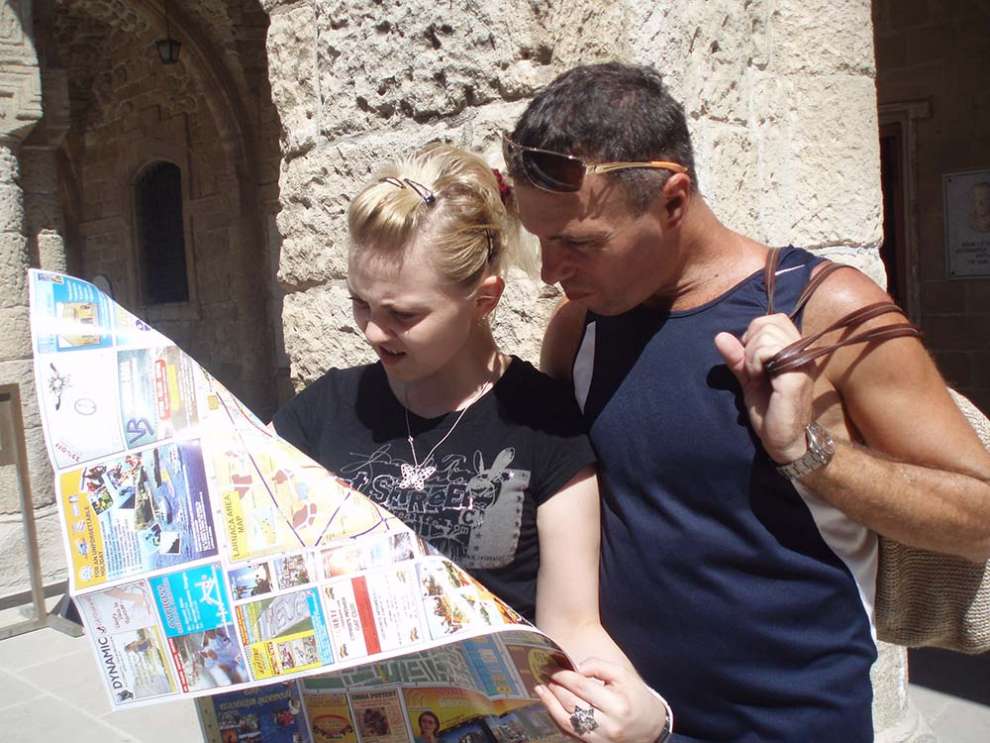 In 1994, he met the best designer in the world, Maria, where in the future they would merge their lives. Tasos and his wife Maria were now a very strong duo in the field of advertising, Graphic design and Advertising design.
One customer brought the other while at the same time the idea he brought from Germany, the distributions of tourist maps, was expanded and established throughout Cyprus. The office grew and became a company in new offices with employees in all departments to form a large advertising company.
In a short period of time, he expanded his work, tried new ideas, took risks, lost elsewhere, won elsewhere, established himself elsewhere and new horizons were now emerging after gaining many advantages and strengths.
Today, Tasos has with him a very strong group of professionals who continue his business activities uninterruptedly and at the same time he is ready to teach what he knows.
During his professional career, Tasos met many entrepreneurs throughout Cyprus and attended many training seminars. He has around 50 diplomas and today with all the knowledge and experience he has acquired, he can easily transfer the appropriate education to the right people.
In addition to his intense business activity, Tasos Shiakallis also warmly participates in social issues. At the age of 25, he founded the Makrasyka Association, of which he served as President for 20 years. He is one of the co-founders of the Friends of Lagia Association, for as many years as his children went to school he took part in parenting associations, he is also a neighbourhood observer and the coordinator of his neighbourhood observers and is also a member of the Cypriot CSTI Association for Sustainable Tourism.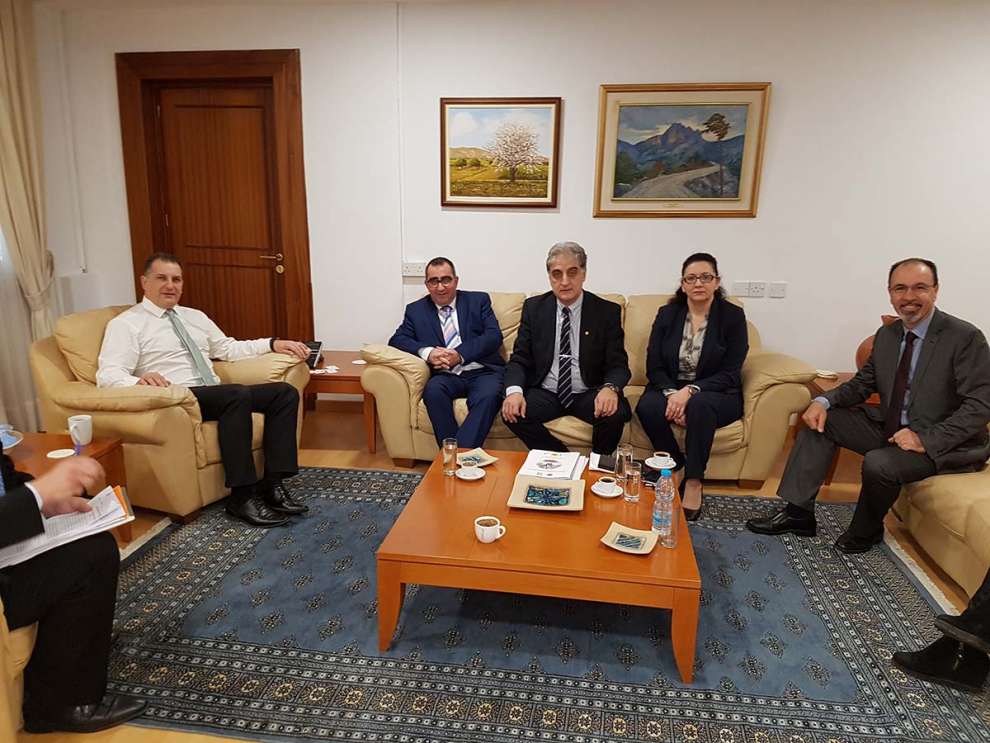 Important business stages:
1992 to date
Creation and distribution of free tourist maps in hotels in Cyprus and other tourist spots.
1997 - 2003
Promotion of cinema films in Cyprus with the representative of the film production companies Warner Brothers, DreamWorks, Paramount, and Universal.
Experiences with all the media updates and especially communications with filmmakers such as Steven Spielberg, Tom Cruise, Jodie Foster and others were more than just studies in America in the field of advertising and strategic planning.

2001 – 2003
Published the Cine nea magazine
2003 to date
Acquisition of the Lavris Benefit Group and expansion of its activities. Today, the Lavris Group has been a regular partner of AstroBank since 2009 and specifically manages the EnjoyMore discount plan. With the Lavris group, Tasos opened offices all around Cyprus with local managers per city and around 25 sales people.
The training courses he organised at the Lavris Group were countless.
2012
He received an insurance diploma which allowed him to conduct many educational seminars in this field as well.
2012 – 2013
Undertakes the promotion of Lavspace cloud backup and storage system and organises sales trainings in Cyprus and Greece
2016 to date
The creation of the website www.cyprusalive.com which, although coming from the tourism sector, Tasos has transformed it and has now acquired enormous dynamics in the local market. The website with thousands of visitors daily deals with information and online advertising.
2020
Attends a seminar to become a registered vocational training instructor by the Human Resources Development Authority. After carefully studying the needs of each individual company, he has already started the training seminars for companies which are approved and subsidized by ANAD.
The courses he specialises in are Sales Techniques, Customer Service, Tourist Destinations and Public Relations, Strategic Advertising Planning, Business Administration, etc.
You can see videos from tutorials he has done, in the Greek language, here