Do you want to eat delicious high quality food in Paralimni?
You will find quantity as well as quality at Ttappis tavern!
Food is something everyone enjoys, especially when it is delicious, made from high quality ingredients and when there is plenty of it... and when we say there is a lot of food, we really mean it.

The first thing that comes to mind when thinking about the Ttappis Tavern, located in Paralimni, is that it is a tavern with high value. A tavern that perfectly follows the standards of traditional Cypriot dishes and has managed to stand out for many years as one of the best.
The popular tavern of the Free Famagusta area continues to have a successful, decades-long, journey with its main characteristic being the amazing taste of their food, the quality of the ingredients they use and the excellent service they offer. The restaurant itself is simple and hospitable, inviting you to experience an unforgettable dining experience every day, according to your own nutritional preferences.

In the menu you will find homemade and seasonal appetizers, Stavroula's great egg dishes (just like our mums homemade dishes), rich salads, as well as many delicious grill choices.
Ttappis tavern in Paralimni is famous for its huge portions and delicious meze.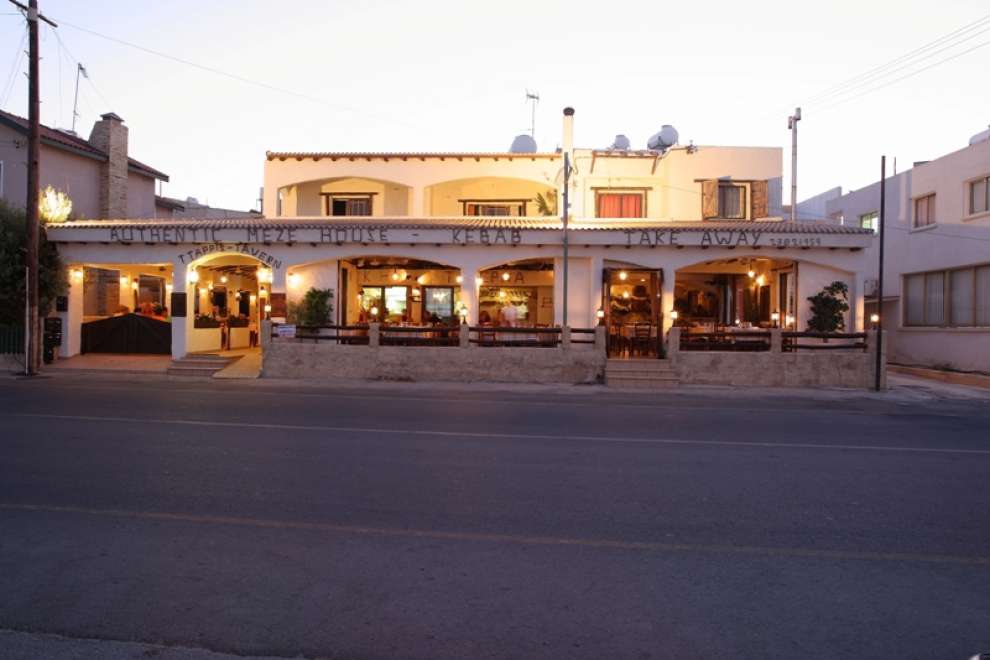 Among other things, the meat meze found at Ttappis tavern includes an amazing hot freshly baked bread, grilled homemade halloumi, snails, fried rabbit, kebab on skewers, sheftalies, chicken, lamb kleftiko, liver, homemade chips, asparagus with eggs and much more.
Once you have finished and cannot eat anymore because of their huge portions and you feel like you are about to explode, they bring you a plate of fruit, a traditional sweet of the spoon and the best traditional Mpurekia that you have ever tasted!
The tavern is a family business with a warm relaxed atmosphere and a rustic fireplace layout.
The service is very friendly and fast and the prices are reasonable, definitely value for money!!! Every Saturday enjoy your meze with live Greek music.
Ttappis Tavern was awarded as one of the best restaurants in Cyprus in the category Tavern from the TIME OUT EATING AWARDS 2018!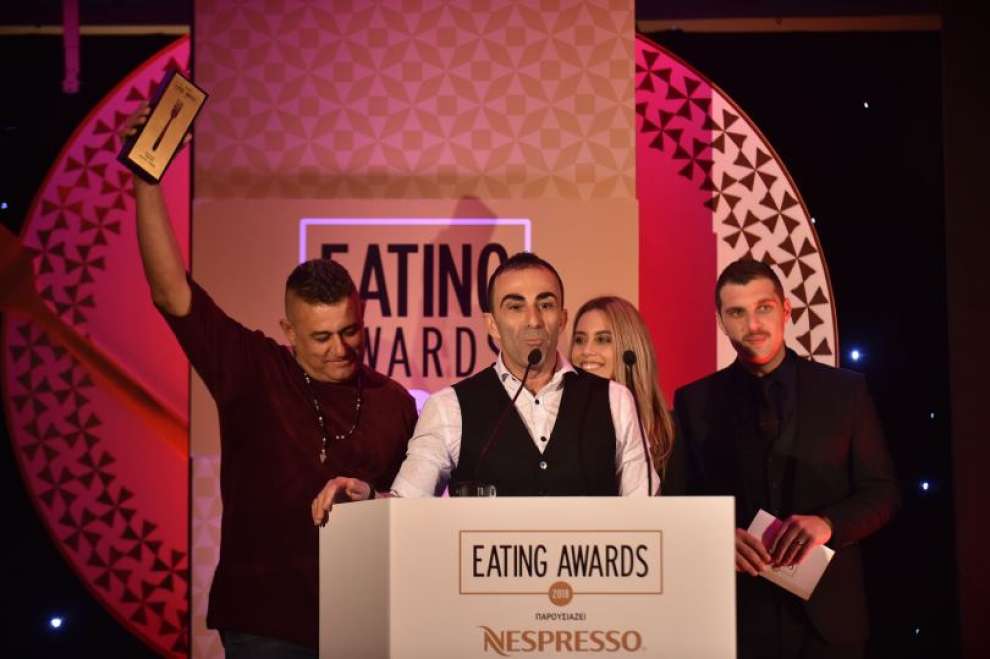 If you want to eat where the locals eat and try the authentic Cypriot cuisine of high quality, the tavern of Ttappis is the perfect place to visit!
Address: Stadiou 92, Paralimni
Contact Number: 23821959
Click HERE to find the tavern on google map.
Owners: Kostas Tziambouris & Giorgos Goumenos
Chef: Kostas Tziambouris & Stavroula Tziambouri