Top 7 Beaches in Cyprus
No matter your taste in beaches, Cyprus is sure to impress. One of the most beautiful islands in the world, located in the Mediterranean, Cyprus is known for its fabulous beaches, warm climate and gorgeous crystal clear waters. This of course brings millions of tourists every year, making it one of the top attractions for beach lovers. We bring you the cream of the crop of Cyprus in this article presenting to you our pick of the top 7 beaches of the island of Aphrodite which should not be missed.
1. Finikoudes Beach
One of the most iconic beaches on the island, Finikoudes beach derives its name from the abundance of palm trees lined up beautifully along the long stretch of its promenade. Located in the heart of Larnaca city, this beach is one of the first attractions tourists will be greeted by. Known for its golden sand and clear waters, Finikoudes is a great spot for swimming and sunbathing as well as partaking in a plethora of water sports. If cafes, bars and restaurants are your thing then you will not be disappointed as the area is surrounded by establishments bound to fit everyone's taste. During the evening both locals and tourists can be found enjoying live music, entertainment and tasting the island's local cuisine.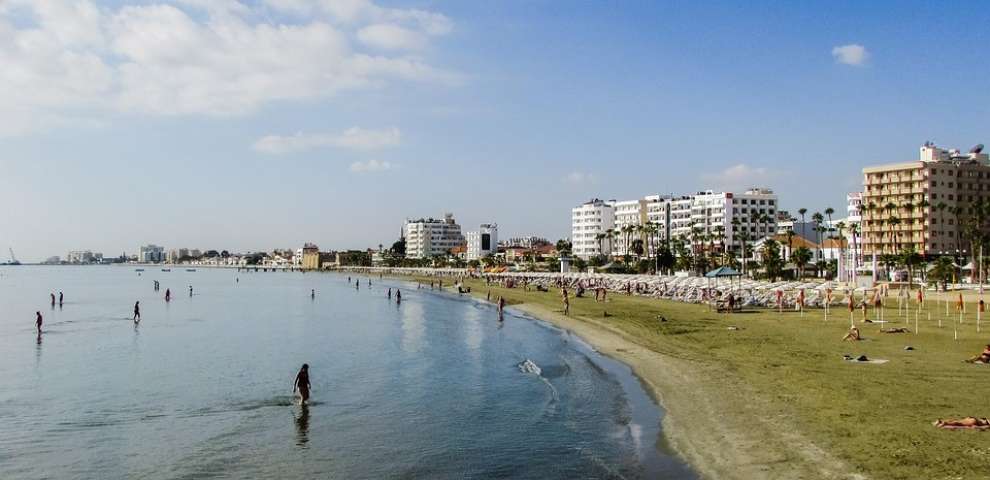 2. Nissi Beach
Nestled in one of the island's renowned resort towns, Ayia Napa, you will find Nissi beach, one of the island's hotspots. A true coastal gem, this beach boasts a lively atmosphere which can be seen and felt by the constant buzz of its young european visitors frolicking in the sand and waters. The fine powdery sand can be extremely hot to walk on during peak summer months but the cerulean like blue water makes it well worth the hassle. For those looking for a wild night out, look no further; Nissi's surroundings is host to one of the most vibrant and loudest clubbing scenes in Europe which is the main reason it attracts so many young party-goers.

Interestingly, it's not just the beaches that make Ayia Napa such a popular destination. This lively town is home to some other famous attractions of Cyprus such as the Cape Greco park and the Ayia Napa Monastery.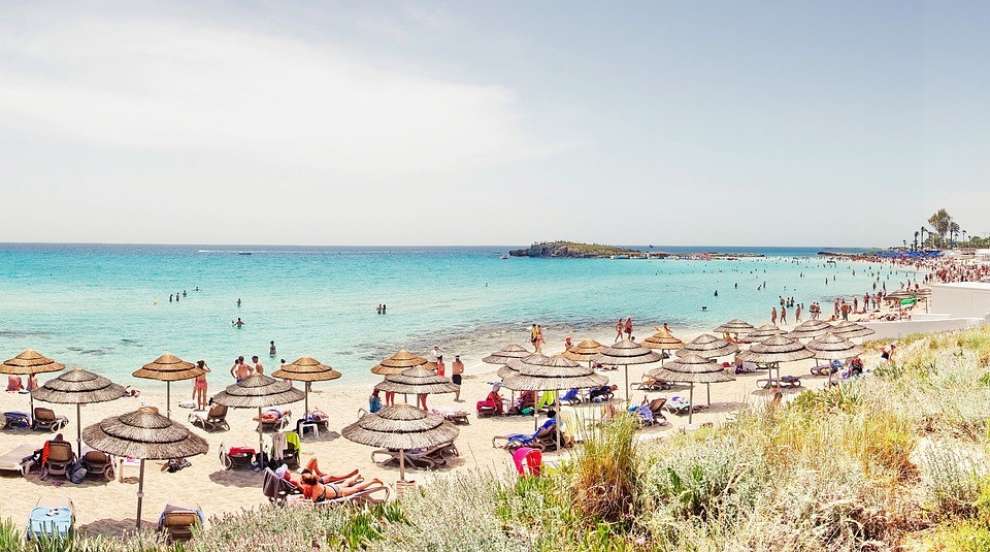 3. Fig Tree Bay
Fig Tree Bay is another popular beach located in the small touristic town of Protaras. It gets its namesake from a fig tree that stands alone on a small rocky area just off the shore of the beach. This beach is also blessed with perfect white sand and dreamy waters, making it an ideal spot for families wanting to take their children for a day out frolicking on the beach carefree, providing a safe and enjoyable experience.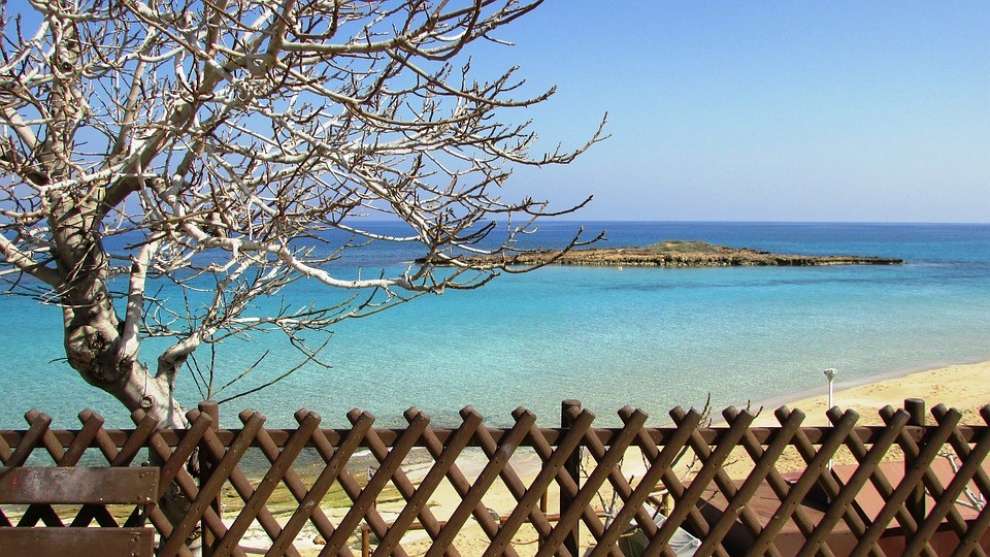 4. Coral Bay
As we venture out to the southwest coastal city of Paphos, we come across a breathtaking beauty which goes by the name of Coral Bay. This picturesque beach is a stunning gem that enchants visitors with its serene views of the mediterranean sea and its relaxing vibes. Marine life is abundant in these parts of the Cypriot sea, which makes Coral bay the perfect spot for diving and snorkelling to explore the depths of the sea until your heart's content. This beach is truly a nature lover's paradise.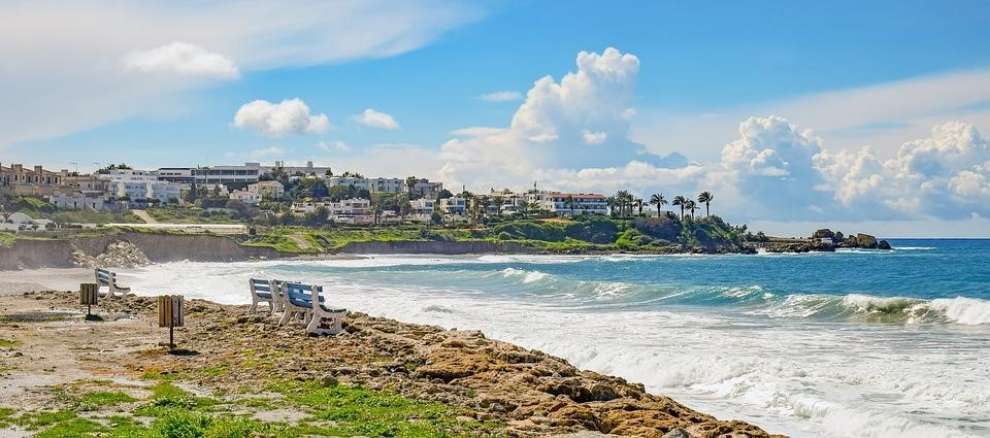 5. Konnos Bay
One of the more picturesque beaches of the island can be found near the resort town of Protaras and goes by the name of Konnos Bay. This lush beach is surrounded by towering cliffs and lush greenery, creating a breathtaking backdrop for soaking up some Vitamin D and immersing themselves in this salty and sandy paradise. The serene and calm waters of Konnos provide the perfect setting for snorkelling and diving fans.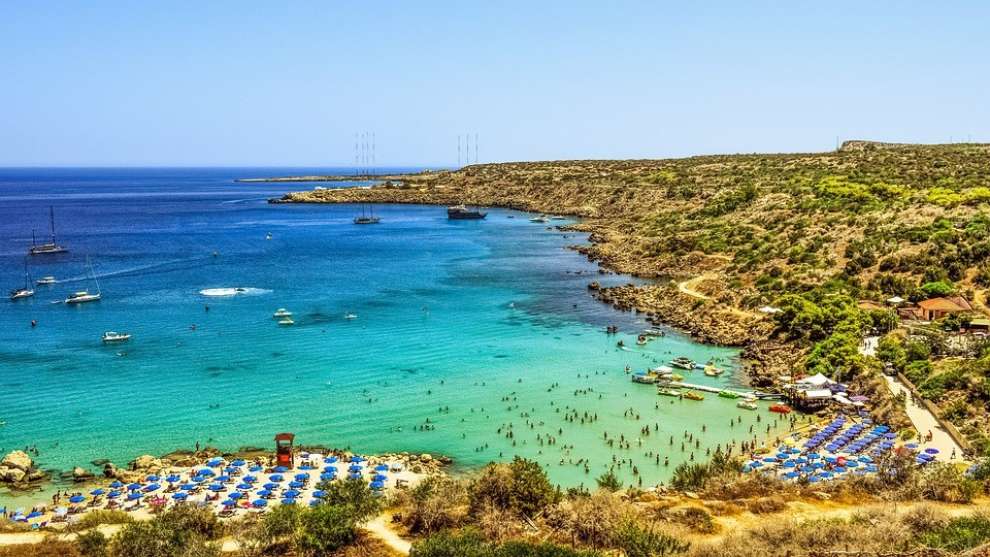 6. Landa Beach
If jet skiing and parasailing are more your thing then look no further than Landa Beach. This little beauty is yet another beach located in the famous town of Ayia Napa and is a great spot for some exciting watersports and activities like the ones mentioned previously. Of course if you are looking to bask in the sun and doze off to the soothing sound of the waves, this beach still offers the island's characteristic serene and tranquil ambiance.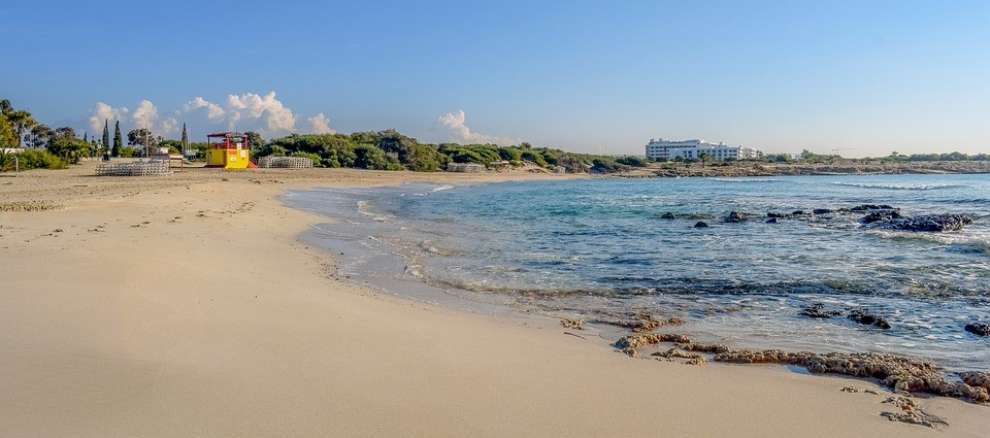 7. Mackenzie Beach
The second most famous beach of Larnaca, Mackenzie Beach, is another must-visit spot, especially if you are looking for a lively atmosphere. Teeming with loud bars, restaurants and cafes, this beach is a staple for both tourists and locals and for good reason. The adventurous out there can also indulge in a spot of kitesurfing or windsurfing which this beach provides. Last but not least, Mackenzie beach is home to the renowned Ammos Beach Bar, which serves up delicious sushi platters and plays great music. With its lively ambiance and energetic beats, Ammos is the perfect venue to dance the night away while sipping on cocktails and taking in the stunning views of the Mediterranean Sea.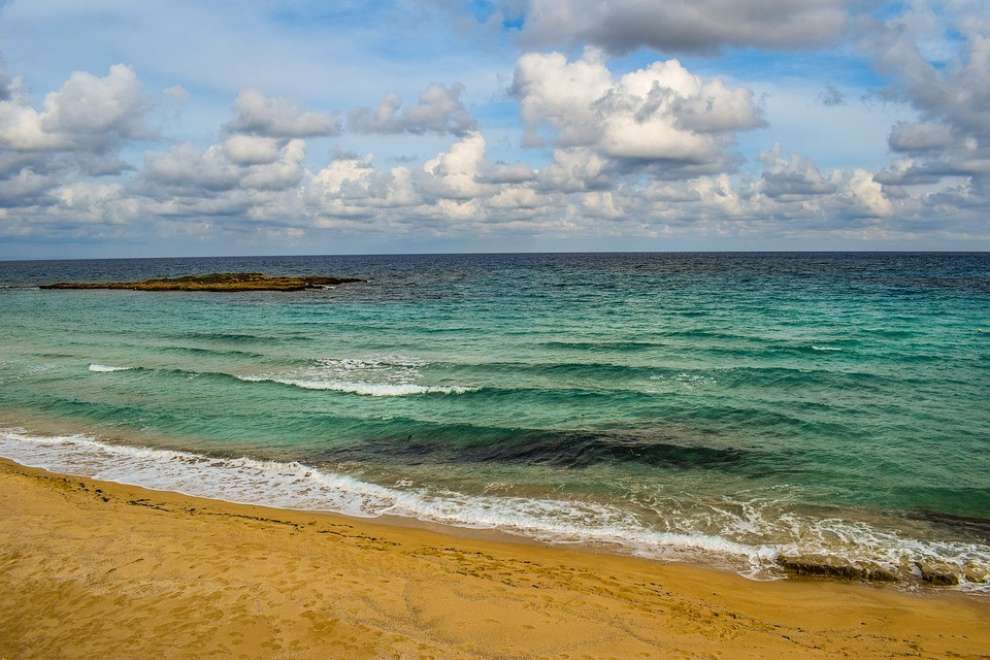 All in all, Cyprus truly boasts some of the Mediterranean's most gorgeous beaches, offering something for everyone; be it a lively beach brimming with fun activities, or a secluded getaway to meditate and unwind. We hope you enjoyed our pick of the top 7 Cyprus beaches and that you get to explore all of these gems on your next visit to the island of Aphrodite.