Tourism businesses lead the charge to eradicate single-use plastic
"Keep Our Sand and Sea Plastic Free" initiative launched yesterday (26 November).
Project tackles single-use plastic in hotels, bars, restaurants and the wider community.
Businesses, community groups and events urged to sign up to the campaign.
A major new Cyprus initiative to encourage tourism businesses and community groups to come together to ditch single-use plastic was launched yesterday. "Keep Our Sand and Sea Plastic Free is a TUI Care Foundation project with support from the Deputy Ministry of Tourism, the Ministry of Agriculture, Rural Development and Environment, the Cyprus Hotel Association (PASYXE), European Commission Representation in Cyprus, Commissioner of Environment, the University of Nicosia and others. It will be delivered by the Cyprus Sustainable Tourism Initiative (CSTI) and the Travel Foundation.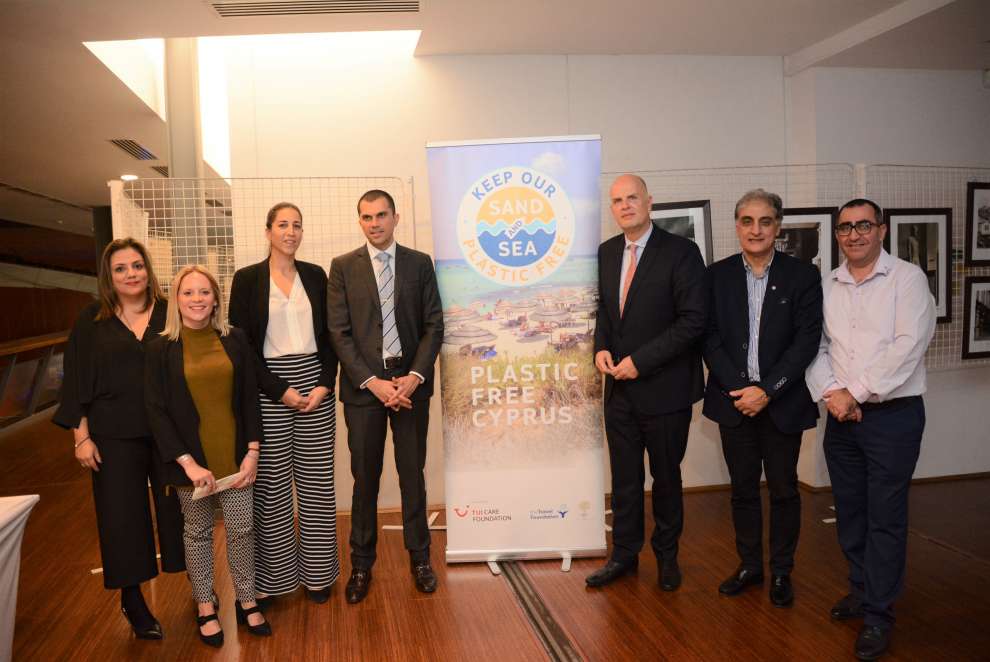 Over the next two years, the project will focus its activities within the municipalities of Ayia Napa, Paralimni, Sotira and Deryneia, and the villages of the Famagusta area with the aim of inspiring the whole island – and other nations - to quit single-use plastics and take actions to address the global "plastic emergency". It is estimated that 8 million metric tons of plastic leaks out of the global economy and into the oceans each year and, if nothing is done, by 2050 there will be more plastic in the sea than fish. The Mediterranean Sea has some of the highest levels of plastic pollution, which increases by 40% in the summer high season.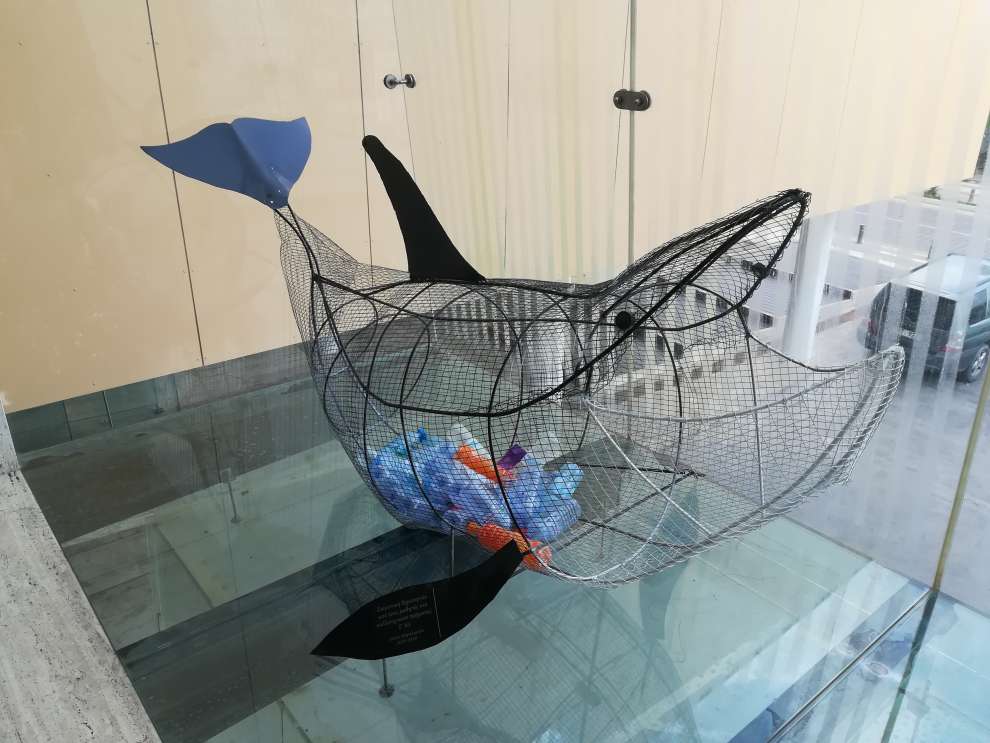 Yesterday's event, held at Ayia Napa's Thalassa museum and moderated by CyBC's environmental journalist Theodoulos Koullapi, brought together over 100 dignitaries from national government, municipalities, hotels, other tourism businesses and community organisations to galvanise support for action. In fact, the project has already inspired activities, such as beach cleans by the Scuba Diving Support Center and Project Aware. The litter collected from those clean-ups was then used to fill a whale sculpture, crafted by students from Paralimni Lyceum, which was on display at the launch event. For tourism businesses there was also an exhibition of suppliers offering alternatives to plastic – such as bottles, bags and straws made from corn starch which is 100% compostable.
Over the next two years, the initiative will provide training and support for hotels, bars and restaurants to help them reduce targeted single-use plastics by at least 70%, and will create an education and awareness-raising campaign to reach at least 20,000 residents and 700,000 tourists.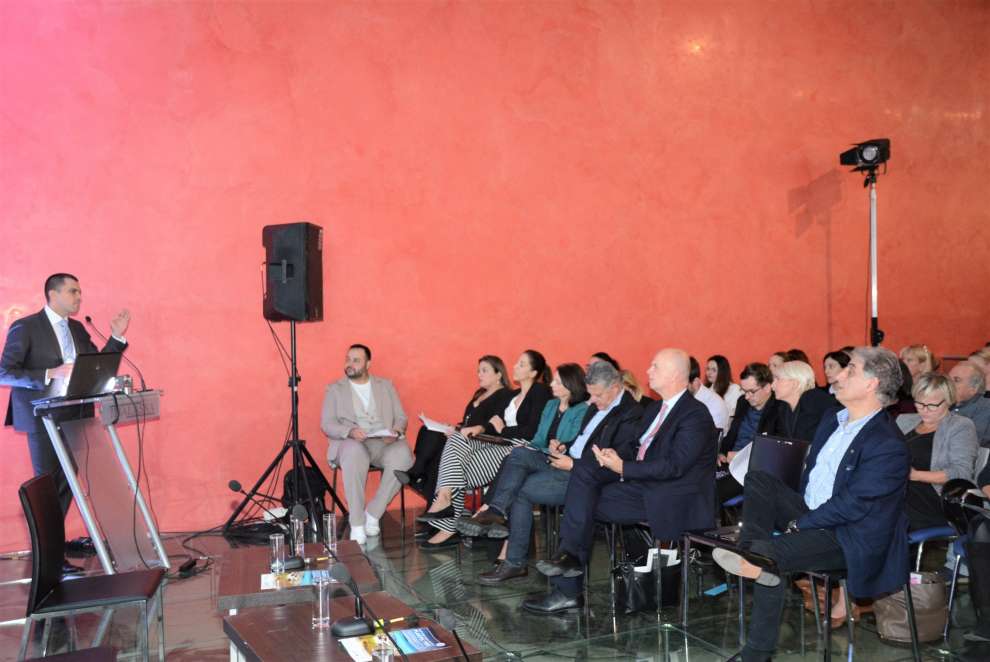 Savvas Perdios, Deputy Minister of Tourism, said: "We will soon be publishing our new tourism strategy for the next decade, and it is absolutely vital that sustainability plays a role. I congratulate the TUI Care Foundation, the CSTI and the Travel Foundation for this initiative, and it is an honour that it starts here, in Cyprus. If we want a future for tourism, we must act now. There is a big project ahead of us – let's go for it."
Thomas Ellerbeck, Chairman of TUI Care Foundation, said "We believe that if you develop tourism in the right way, it has a lot of power to improve things for communities and destinations. This project can become a blueprint on how to change minds about single-use plastic, and protect nature - if we are successful here, we will take this to other destinations. We are proud to start this project today, with support from partners in the tourism industry and the wider community. Everyone can make a difference and we are proud to stand with you."
Tourism businesses can sign up to the campaign and receive support to reduce their single-plastic use at sandseaplasticfree.org. Everyone can follow the initiative on Instagram and Facebook #sandseaplasticfree.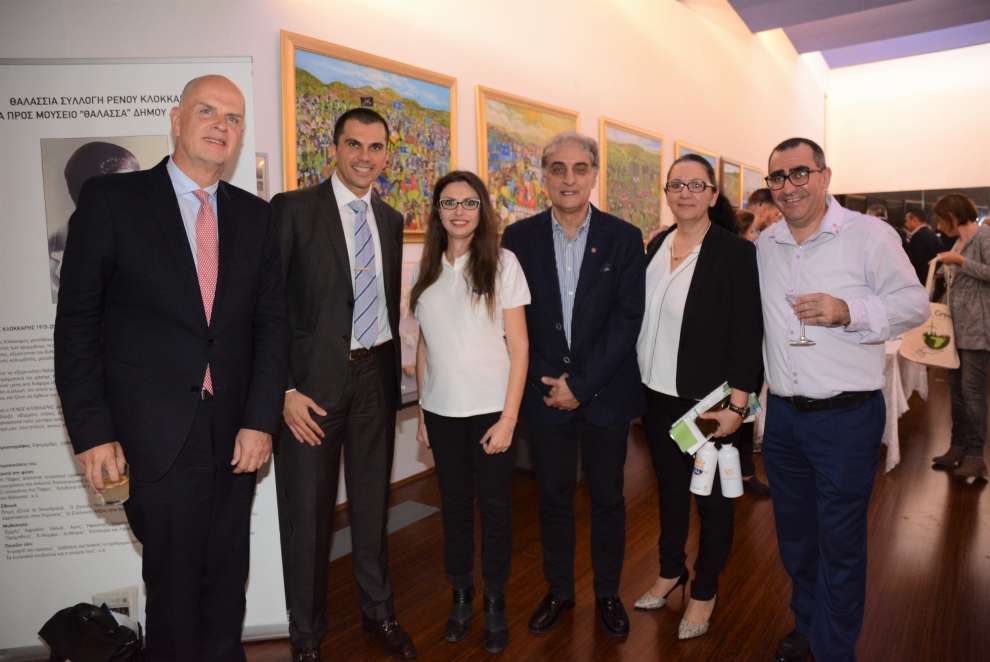 For more information please contact Panagiota Koutsofta p.koutsofta@sandseaplasticfree.org
www.instagram.com/sandseaplasticfree
www.facebook.com/Keep-our-sand-and-sea-plastic-free-104705784234532
About TUI Care Foundation
Building on the potential of tourism as a force for good, the TUI Care Foundation supports and initiates partnerships and projects, which contribute to thriving communities all over the world. Connecting holidaymakers to good causes, the TUI Care Foundation fosters education and training initiatives to open up new opportunities and perspectives for young people, the protection of the natural environment in holiday destinations and sustainable livelihoods in thriving destinations where local communities can benefit even more from tourism. The charitable foundation values transparency and the efficient use of funds. Therefore 100% of the donations go to destination programmes with all administration costs of the foundation covered by TUI. TUI Care Foundation was founded by TUI, the world's leading tourism business, and is based in the Netherlands.
About the Travel Foundation and Cyprus Sustainable Tourism Initiative
The Travel Foundation is a charity that works in partnership with leading tourism organisations to improve the impacts of tourism and shape a positive future for destinations. Since it was set up in 2003, it has worked in 26 popular holiday destinations around the world. Its head office is in the UK and it has a global network of project managers. The Travel Foundation has been working in Cyprus, in partnership with the Cyprus Sustainable Tourism Initiative (CSTI), since 2006, on projects including Minimum Standards for Hotels, Cyprus Breakfast, and Plastic Reduction in the Hotel Industry.
www.thetravelfoundation.org.uk