3rd Cherry Festival in Pedoulas Village, 8 - 9 June 2019
Cherries are delicious, cool, beneficial to our body with many beneficial properties!
Pedoulas is famous for its delicious cherries.
So this year it organises, once again, the "3rd Cherry Festival".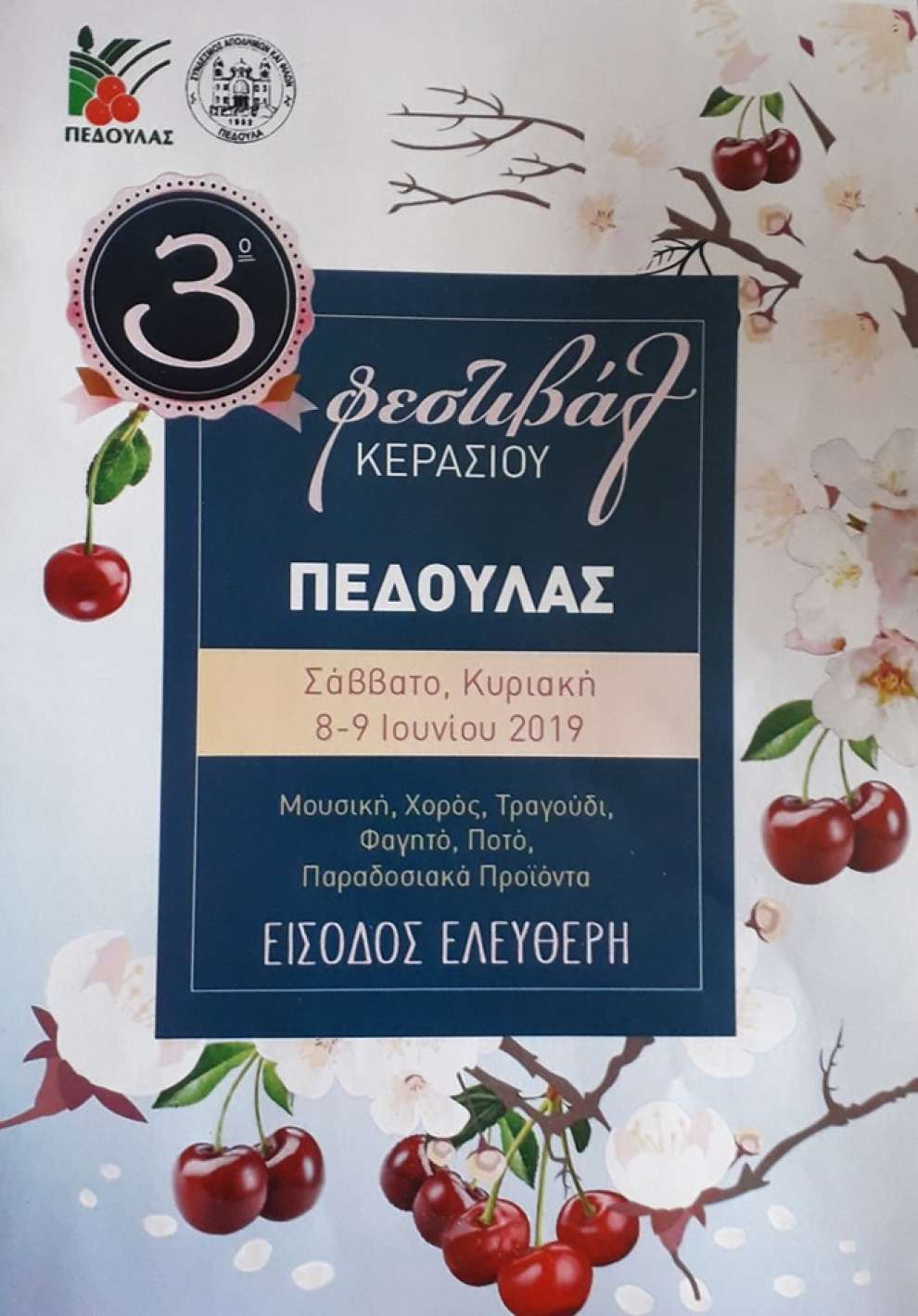 Cherries are one of the most popular summer fruits! It is not only delicious, and cool, it is also beneficial.
They are considered to be the most potent, naturally anti-inflammatory, which means they have beneficial effects in many different cases. Many scientific studies have demonstrated the important nutritional value of this fruit, which is mainly due to its antioxidant content but also for other beneficial reasons and ingredients.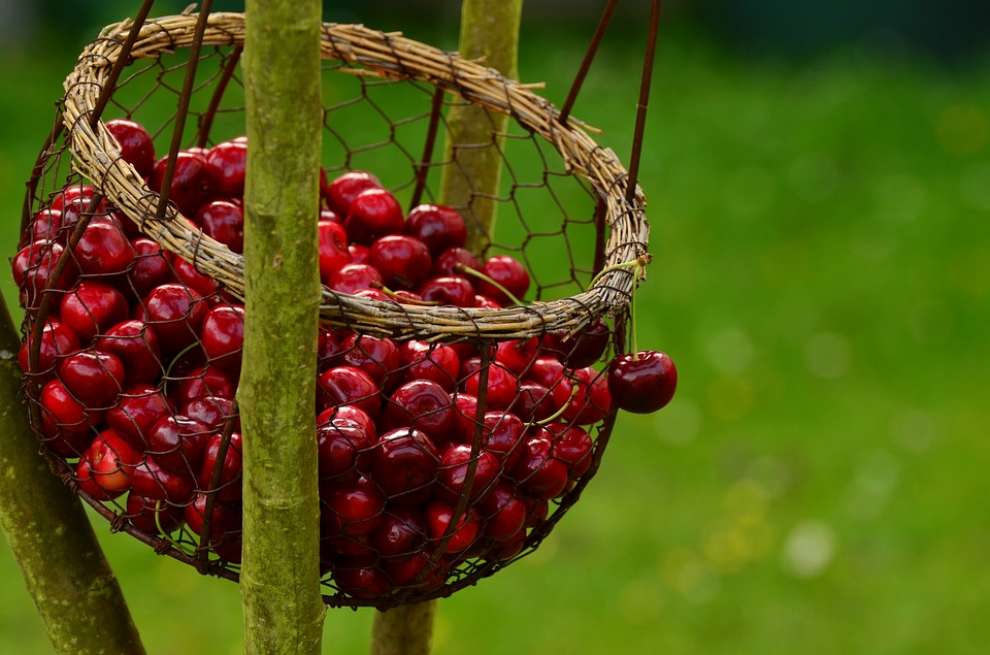 The red colour of the cherry is due to the colourant anthocyanin, a dietary antioxidant that plays a preventative and therapeutic role in a number of diseases, fighting free radicals. Also, this fruit is rich in vitamin A, due to the presence of phytochemicals and beta carotene. Many B family vitamins and vitamin C are cherry building blocks, which also include folic acid, niacin and riboflavin. Finally, cherries contain small amounts of iron, magnesium, potassium and protein.

This year (2019) the Cherry Festival organises the "Padoula Community Council" and "The Association of Expatriates and Friends of Pedoulas".
Visitors to Pedoulas will have the opportunity to taste many varieties of cherry. Also, admire the exhibits of agricultural products, see the People's Art Pavilion and have fun with the rich artistic program.
Saturday 08/6/2019 & Sunday 09/06/2019