4th Vine Harvest Festival of Panagia village
The village Panagia looks forward to welcoming you
The Panagia Community Council in Pafos, with the Association of Emigrants of Panagia and the Cultural Center of Archbishop Makarios III, organise the 4th annual Vine Harvest Festival and invite us to celebrate with them, on the 16th of October, 2022.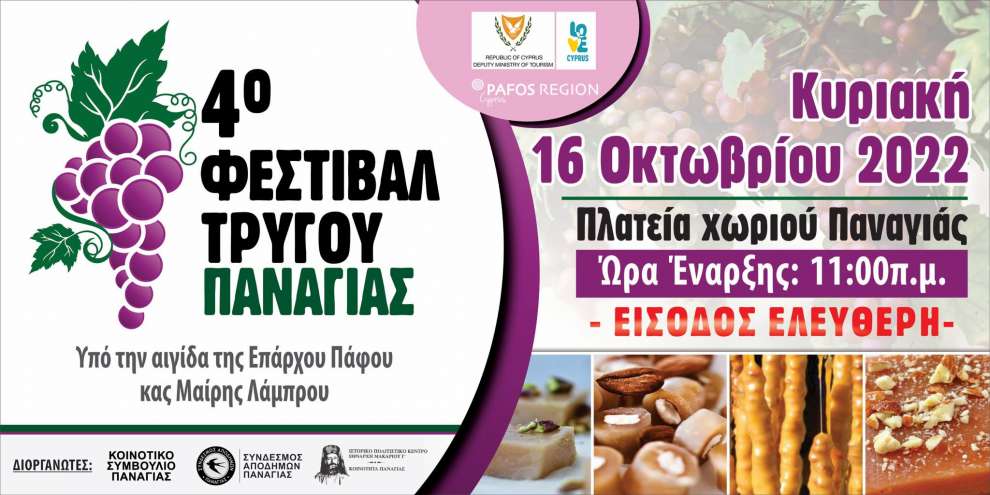 The festival will start at 11:00 am at the central square of Panagia Community Council and will offer a rich program, which includes:
-A represantation of the vine harvest with donkeys (where all the attendees will have the opportunity to walk to the vineyard for the harvest of grapes and enjoy for free the traditional breakfast "Mpoukoma" as was done in the past)
-Traditional distillation of Zivania (Cypriot traditional drink)
-Grape crush in the traditional wine press called "patitiri"
-Paloyzes and Siousoukos making
-Traditional music and dances
-Various activities for children and adults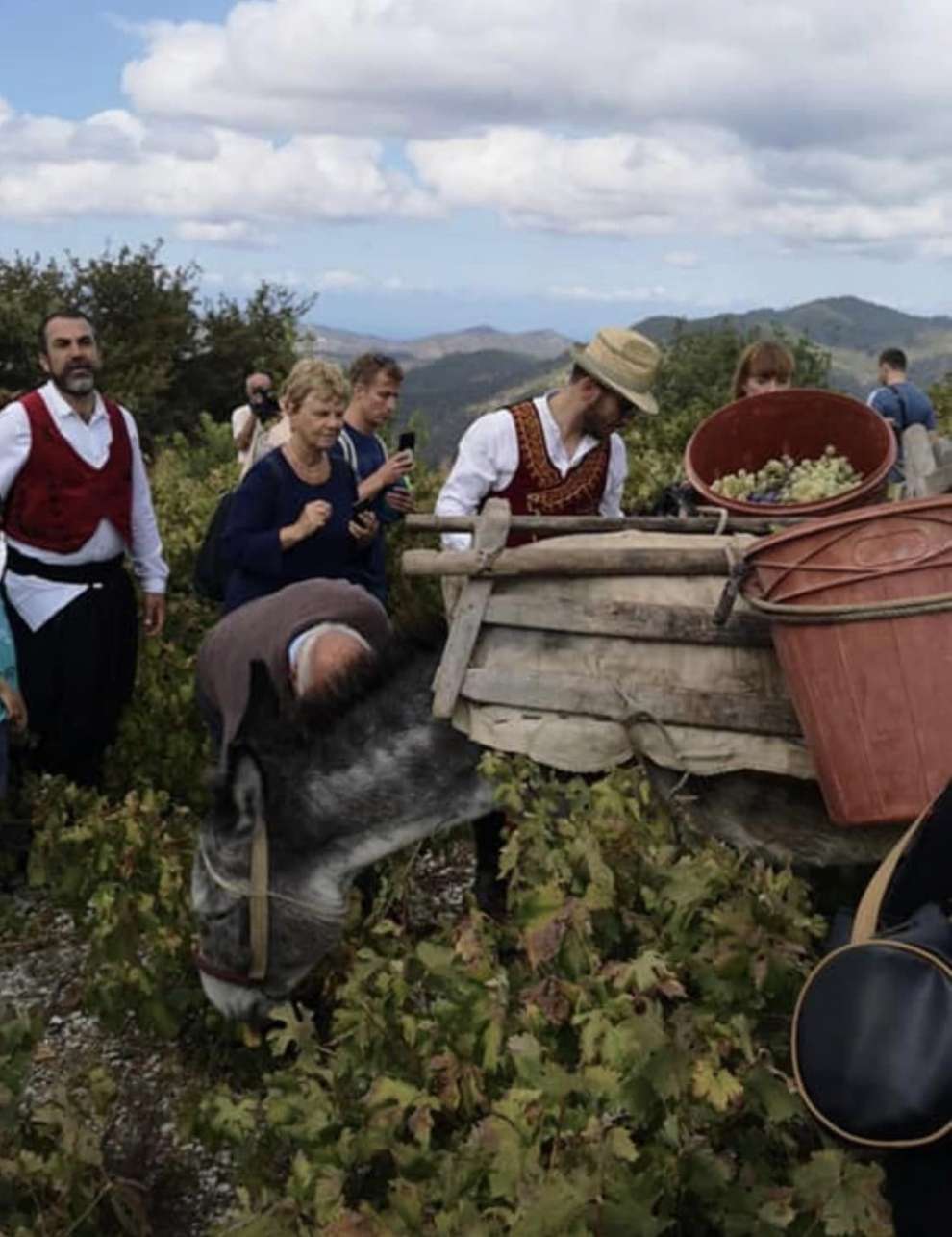 (Photo taken from last year's festival)
Entrance is free for everyone.
There will be traditional products, which are made from grapes, available for purchase.
Free wine, grapes and the traditional sweet Palouzes will be given for free to everyone.
Nearby restaurant and cafes are available for anyone who wants to have lunch and drinks.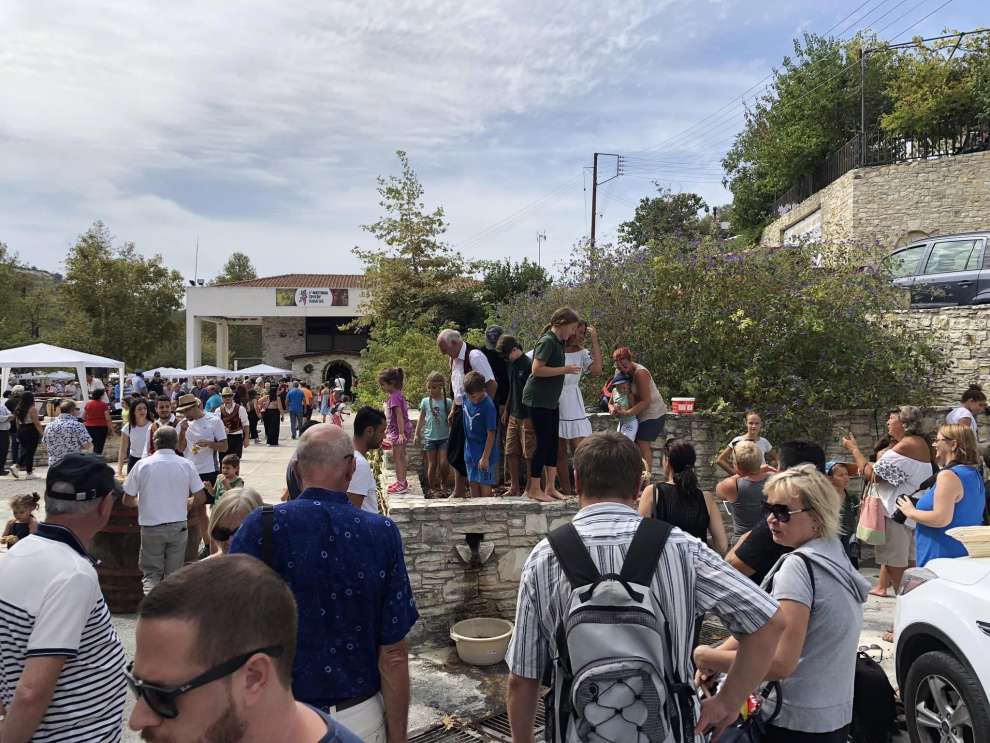 (Photo taken from last year's festival)
The village Panagia looks forward to welcoming you!