Agios Georgios Peyia (Saint George of Peyia)
The incomparably beautiful sunset from the chapel of Agios Georgios Peyia
If at some point you take the road to the beautiful village of Pegeia, you should definitely put in your program a visit to Agios Georgios (Saint George).

The chapel of Saint George in Pegeia is located at Cape Drepanum in Pafos. It is a small chapel, built with stone, with two prominent bell towers in the two western corners. At about 50 meters below, there is a much smaller chapel - an one-aisled basilica – also dedicated to St. George, built by the end of 13th century.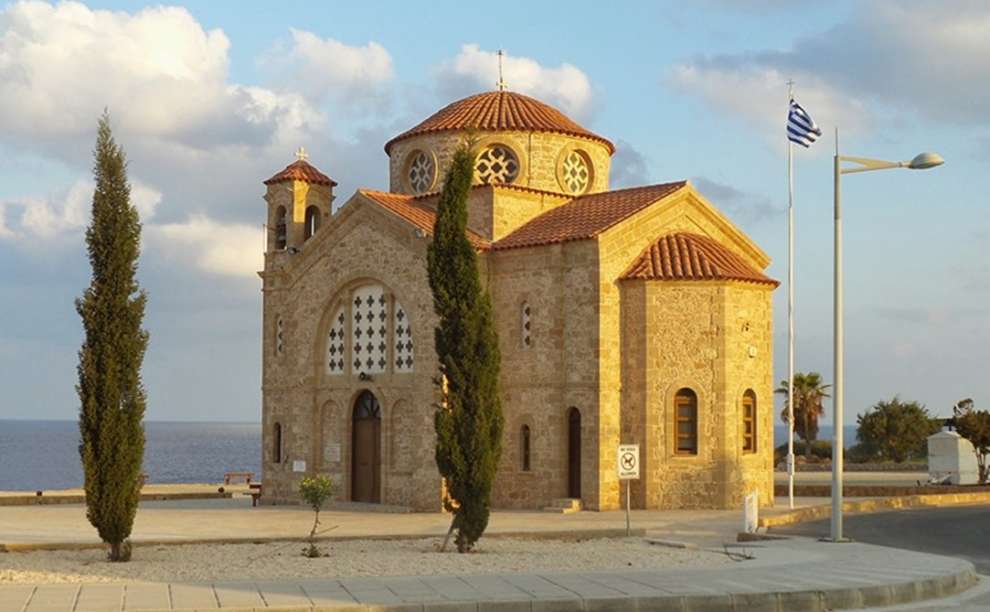 After admiring the churches of Saint George, you can walk a little further to see the endless blue of the sea stretching in front of you, while opposite the church you will see the small island named Geronissos or Iera Nisos (Sacred Island), which is said to host a sanctuary dedicated to the God Apollo.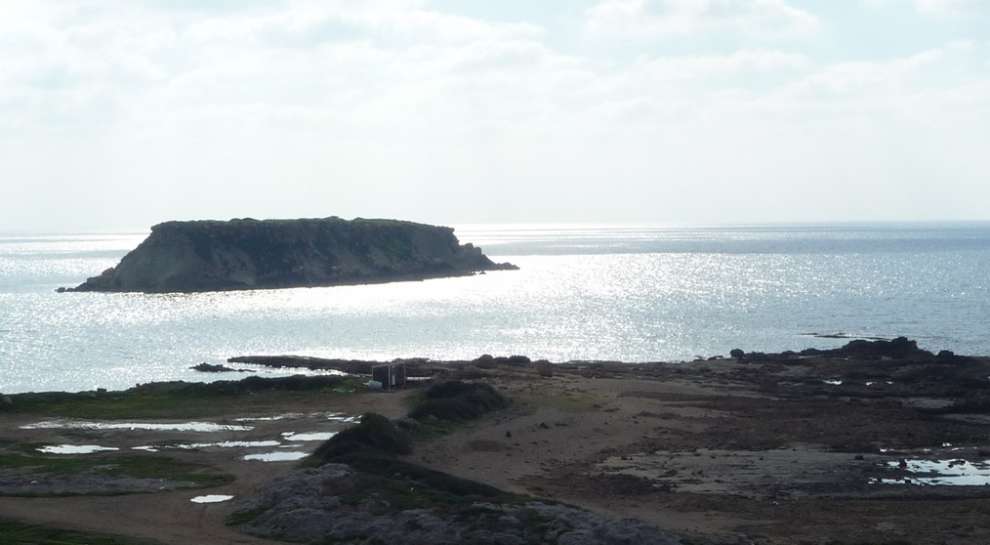 Thanks to the height of the rock that the Church of Saint George was built, combined with the view of Geronisos, you can enjoy the incomparably beautiful and magical sunset.

Many people from Pegeia village, as well as people from other villages, choose to marry or baptize their children in the Church of Saint George, because of that beautiful sunset and the wonderful view it offers.

In the small and picturesque harbor in the bay of Saint George, there are a few boats of the local fishermen. The beach is ideal for swimming, thanks to its crystal clear waters.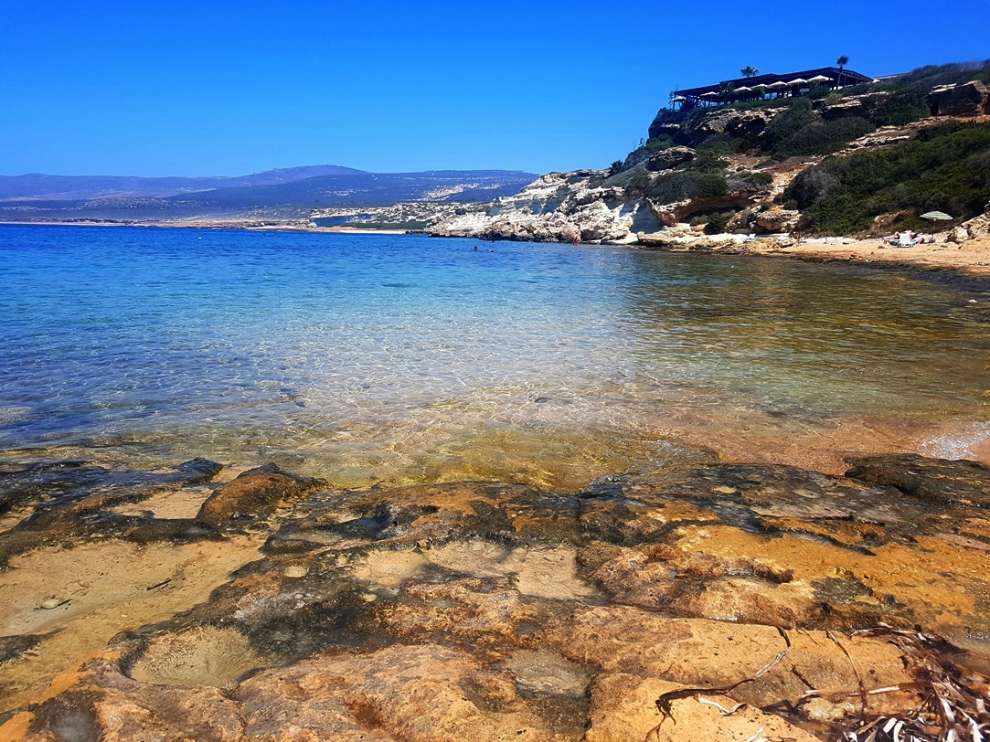 The bay where the church of Saint George has been built is well-known for excursions during the holiday of Green Monday, while there are various restaurants near the area where one can enjoy fresh fish.
At the name day of Saint George, which is celebrated on April 23rd, a great festival takes place where believers from all over Pafos are rushing to pray for the grace of the Saint.

It is remarkable to mention that in the surrounding area, an archaeological site was recently discovered (1950), which consists of the necropolis, carved in the rocks of the cape, under the church of Saint George. There were also discovered remains of houses, a bath and a baptistery, all full of beautiful mosaics. The archaeological site is open all year round, except public holidays and tickets can be purchased from the Department of Antiquities (Tel. +357 26812301).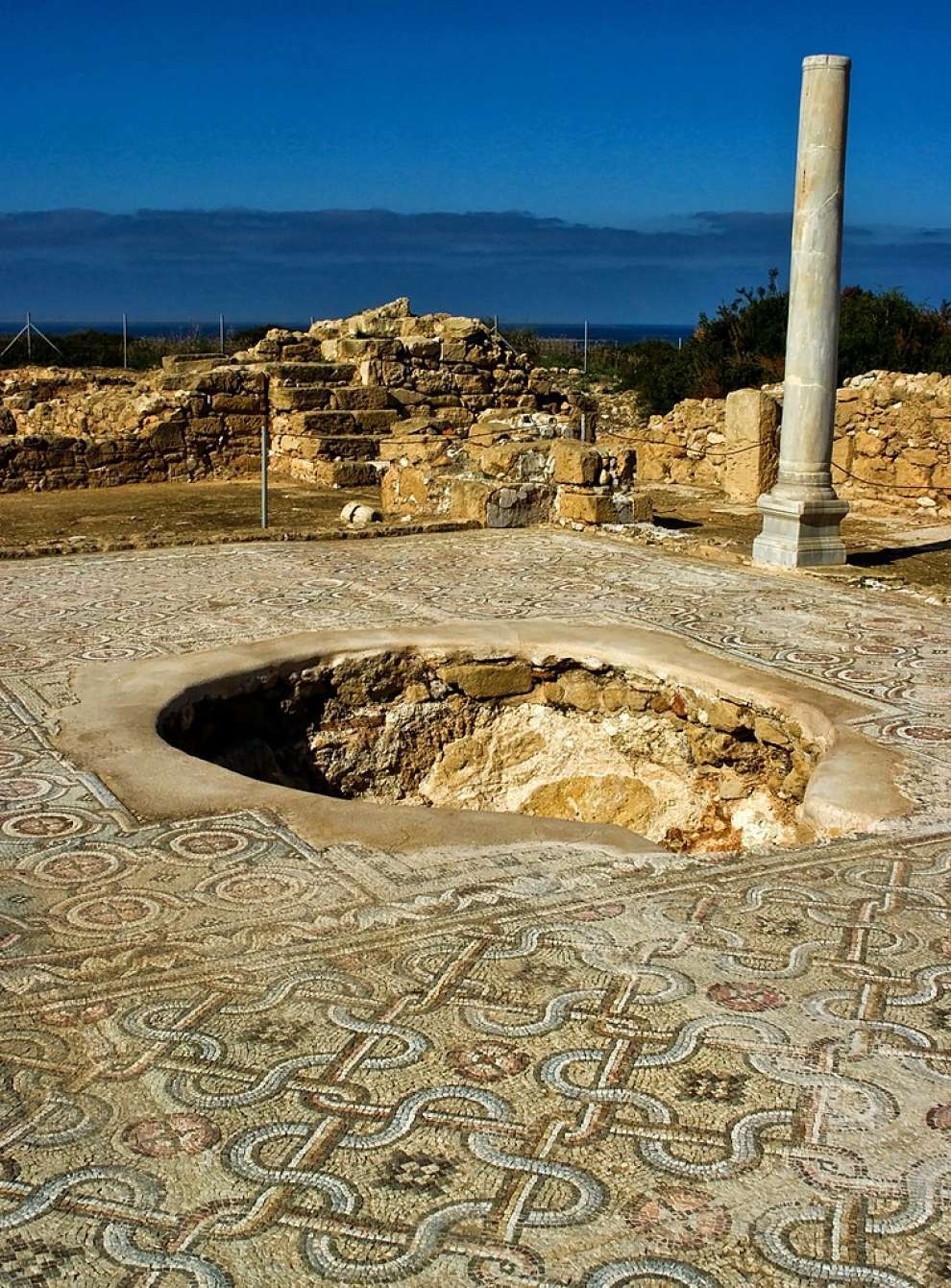 All you have to do is to visit Saint George of Pegeia to discover the endless beauty of the landscape, to admire the magical view of the sunset and to discover the interesting history of the village.