Bridge of Dierona
The bridge of Dierona in Limassol district was built before 200 years ago and helped over the river from the mill where the villagers were going to grind wheat.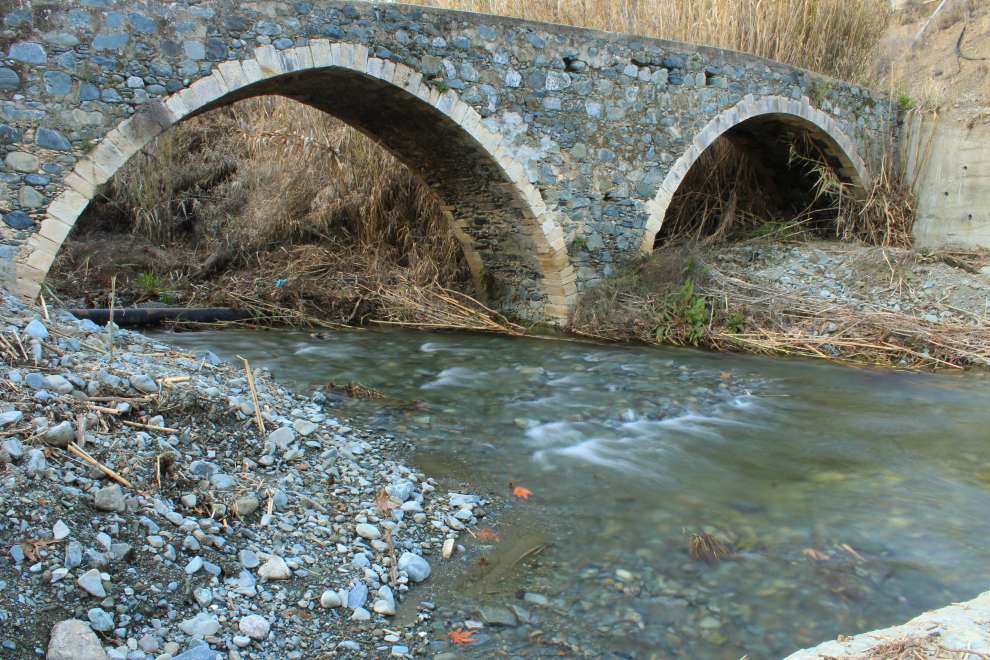 Now the passage is ruined and there is just a piece of it, the people today are passing by the adjacent dirt road.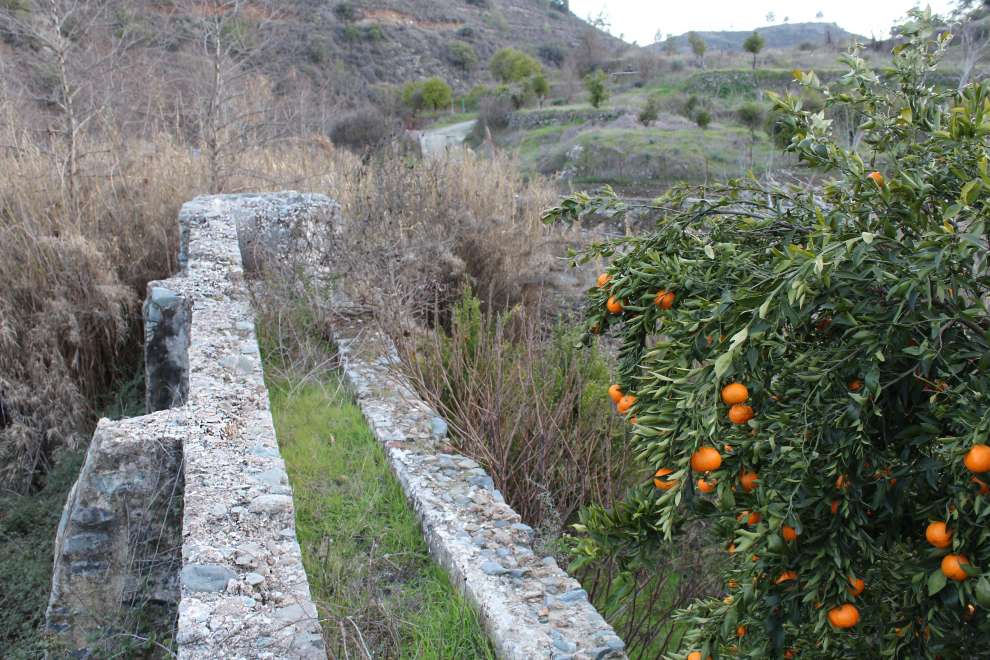 The continuous natural water flow is throughout the year.


The landscape especially in winter times and spring is green.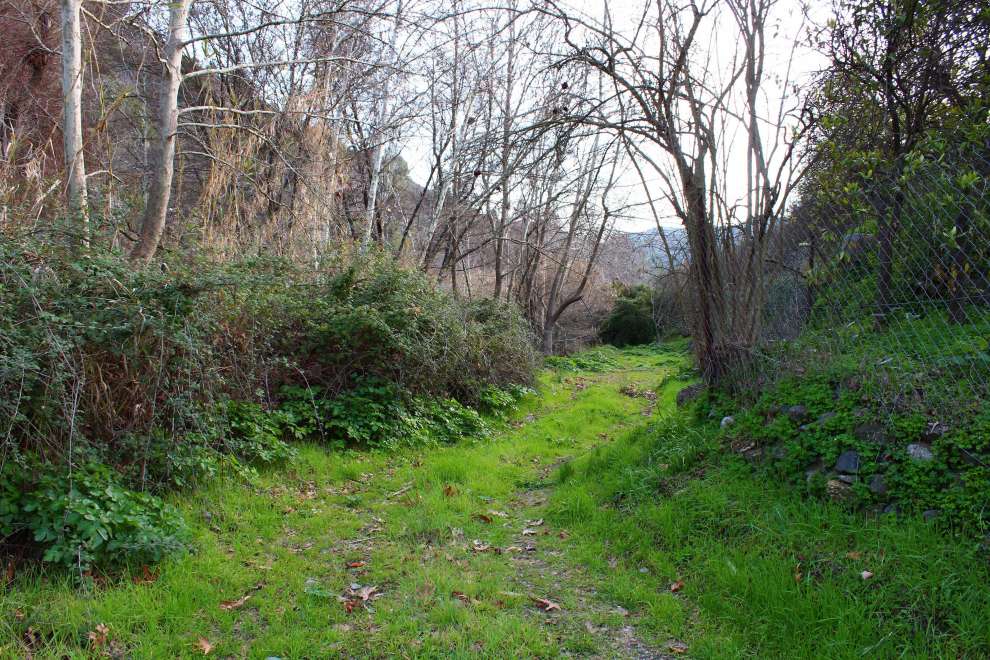 The surrounding fields are planted with mandarin trees.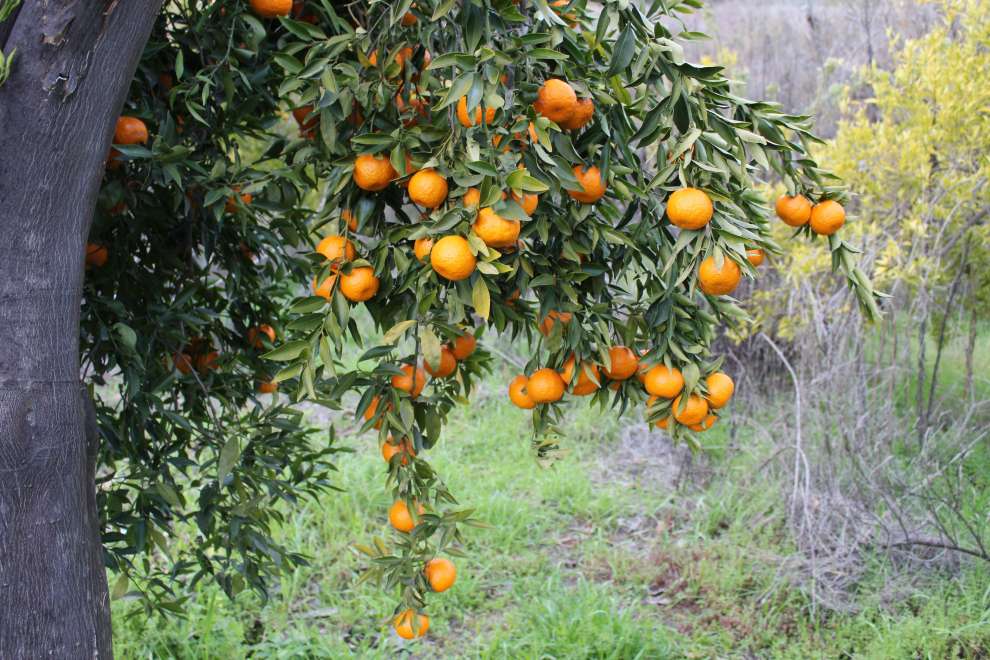 On the river there were many watermills.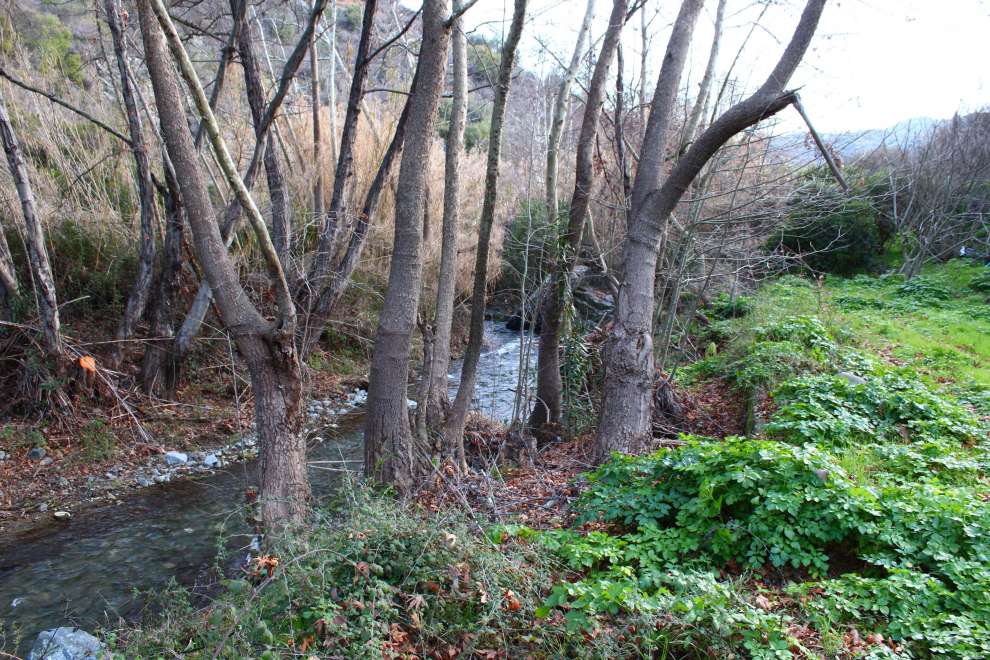 Where to find Dierona village click HERE. The bridge is outside the village. You will take the dirt road to the old cemetery of the old church Archangel Michael as shown below.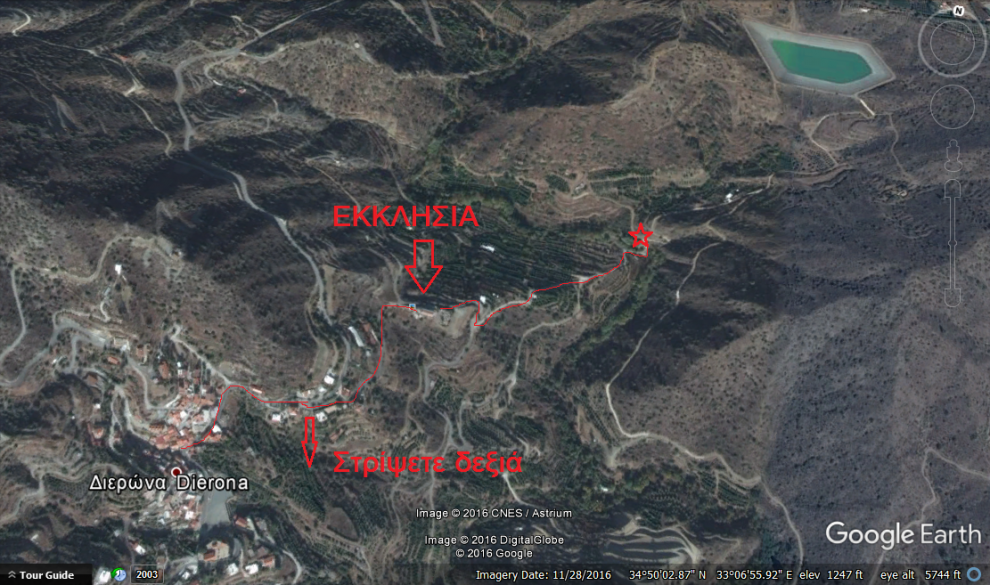 *Εκκλησία = church
*Στρίψετε δεξιά = Turn right